Boards got delivered from JLC PCB. Ordered on Monday night, arrived in Australia on Monday morning. 
10x 4 layer boards + Shipping = AU$35.75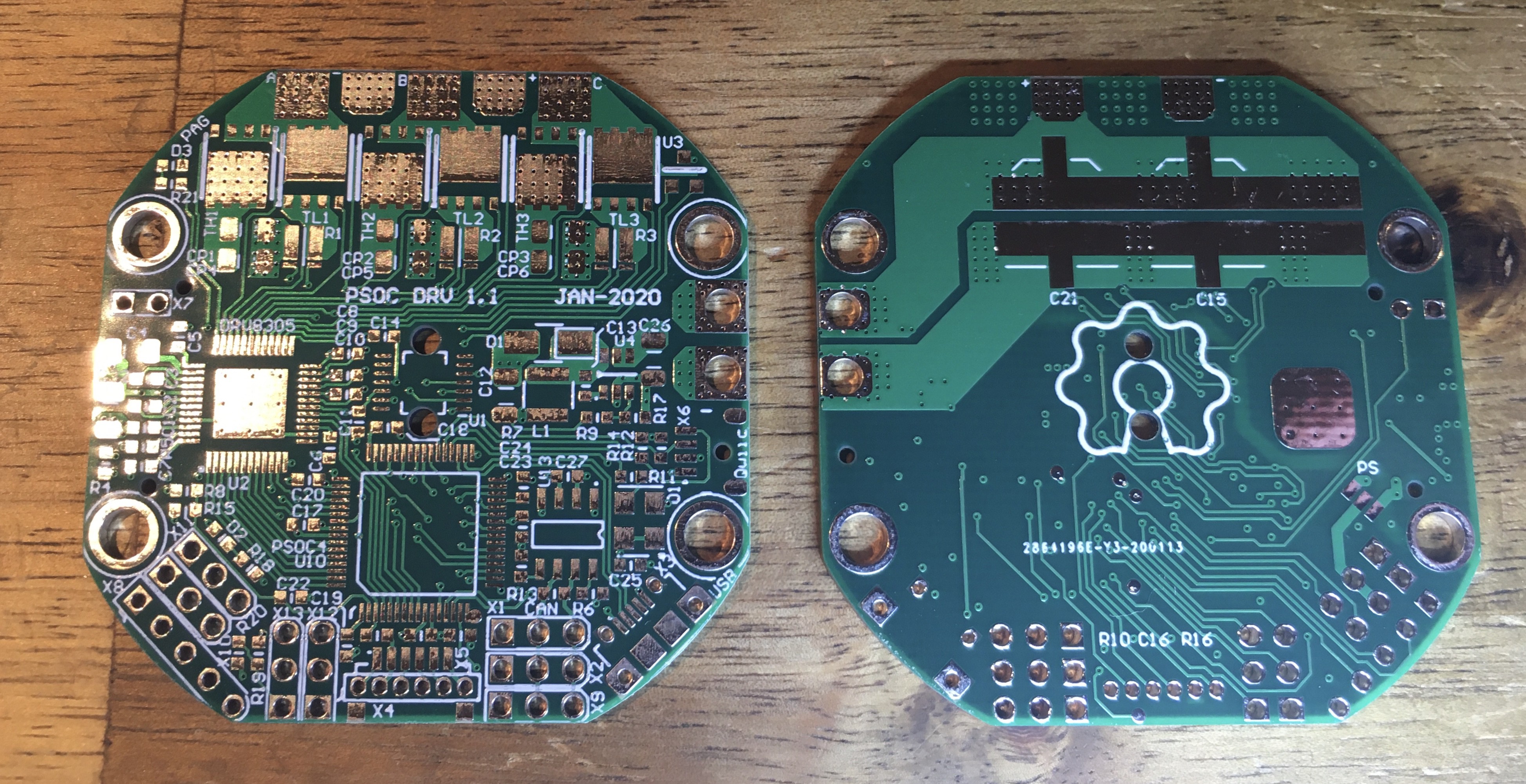 Internal Power planes were checked and all seamed fine. Next time I will order gold boards.
Via hole centering is slightly better than the last boards I had made at PCBWay.
Surface finish is not as good, but I think I ordered a better finish last time.
Silkscreen is clear and much better aligned.
I am happy with the boards.
I populated the board by hand using a soldering iron, solder and solder wick.
I will order a stencil next time or just get JLC to populate the PCB. I may still order a stencil for the remaining boards.
I took two nights to populate and 90% test the boards.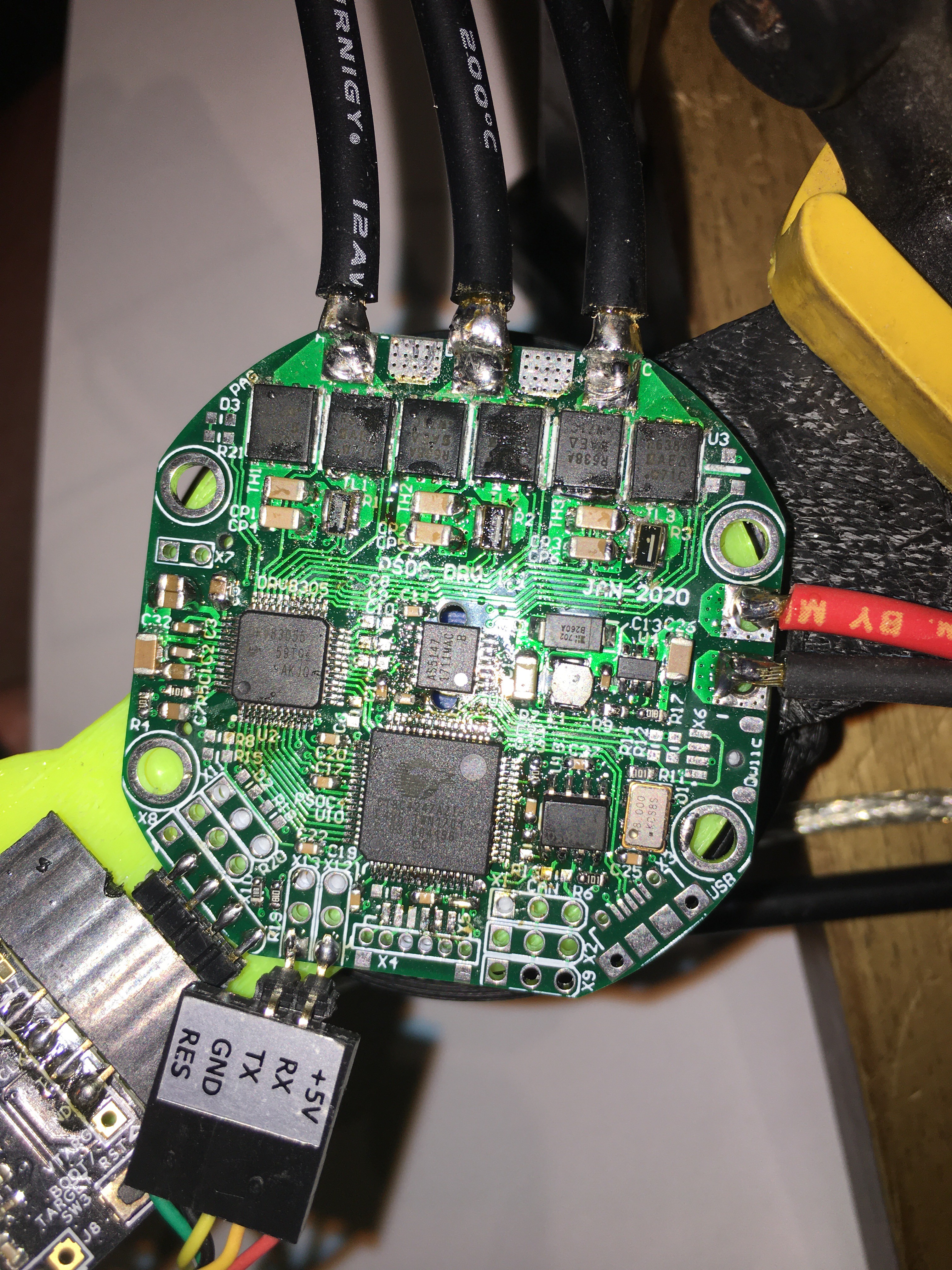 Motor is running from this board, so the follwoing are working
PSOC4
DRV8305 (SPI configuration, Internal Regs, PWM inputs FET Gate Control, Current Amps)
Absolute Magnetic Encoder via SPI
Crystal
5V SM Regulator
UART
Next to test
CAN, USB, Second UART
I2C on Qwiic connector, for an OLED display
SPI for External Absolute Encoder
Analog Inputs, Temperature Sensors (Internal and External)
LEDs, Voltage Monitor
2x Servo Outputs