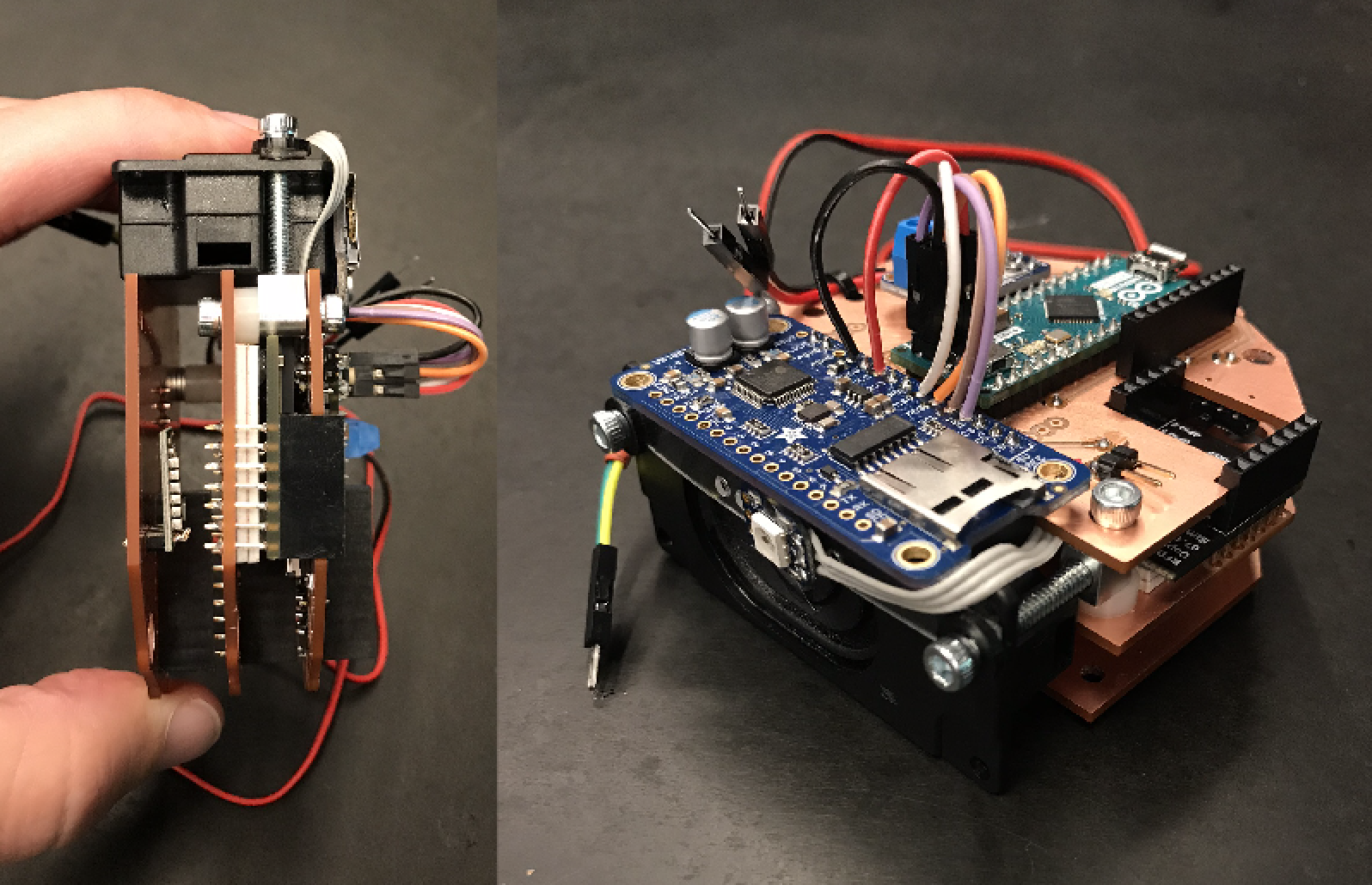 The internal components are made up of two main micro controllers that communicate between them and to some mobile companion apps. One is the hardware wallet circuit allowing for storage of the (cat) token(s). The other is designed to interoperate with these tokens meta-data to realize a unique behavior for each digital asset that inhabits Cherishablez. This allows us to interact with Cheshishablez, and to discover a cats attitude or CATtiude. Below shows the process.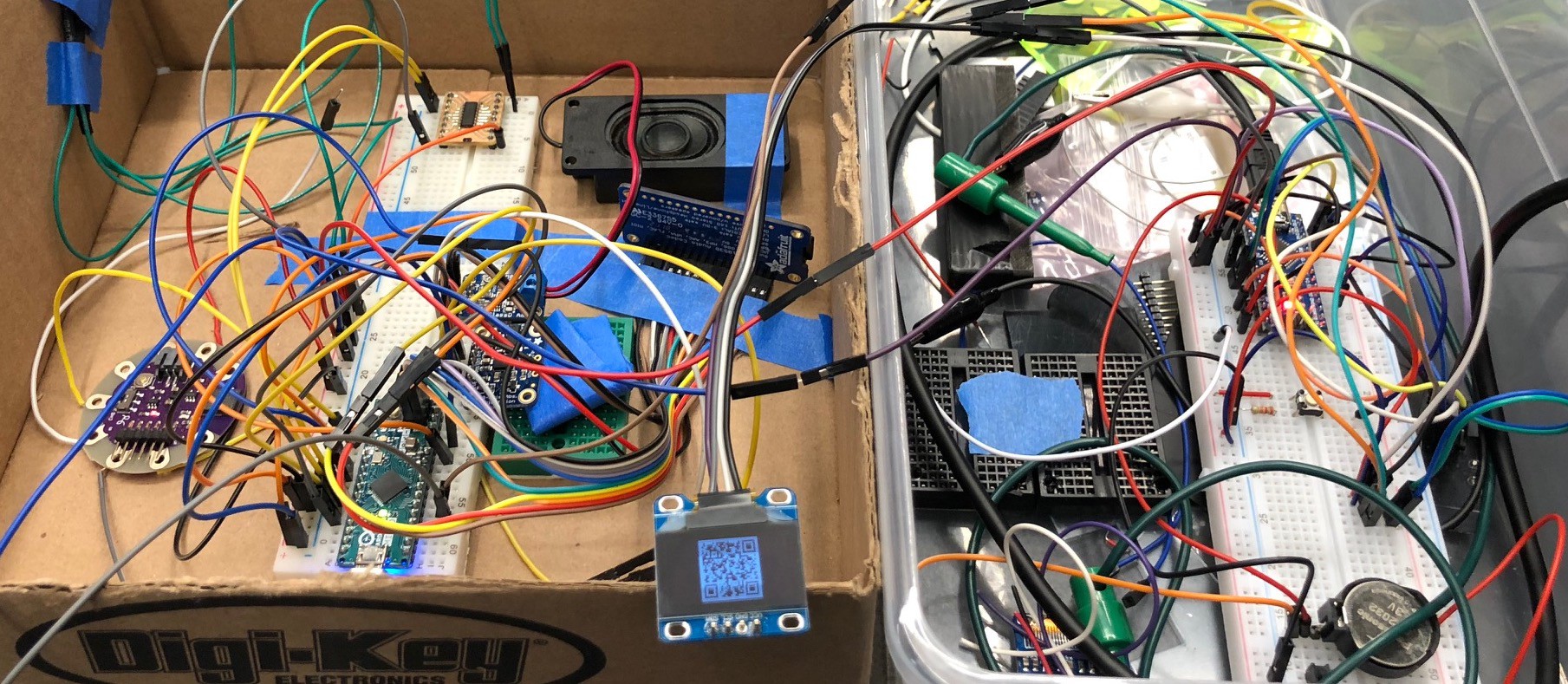 How do we get all this to fit ? 
Lets start near the bottom and work are way up.
1. The hardware wallet and speaker.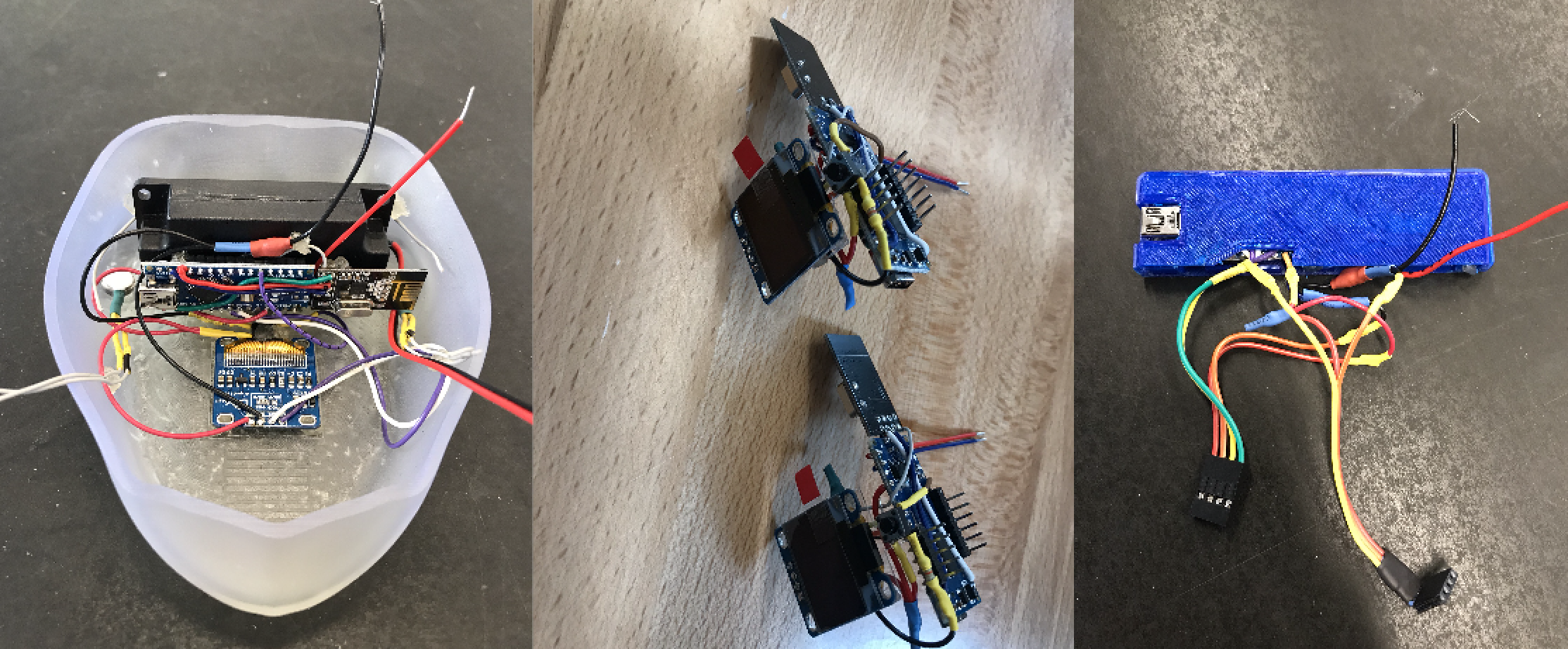 We did a few iterations on the wiring layout to the bundle. The blue enclosure on the right turned out to be the most stable design to use.
2. Motor Layout and wiring.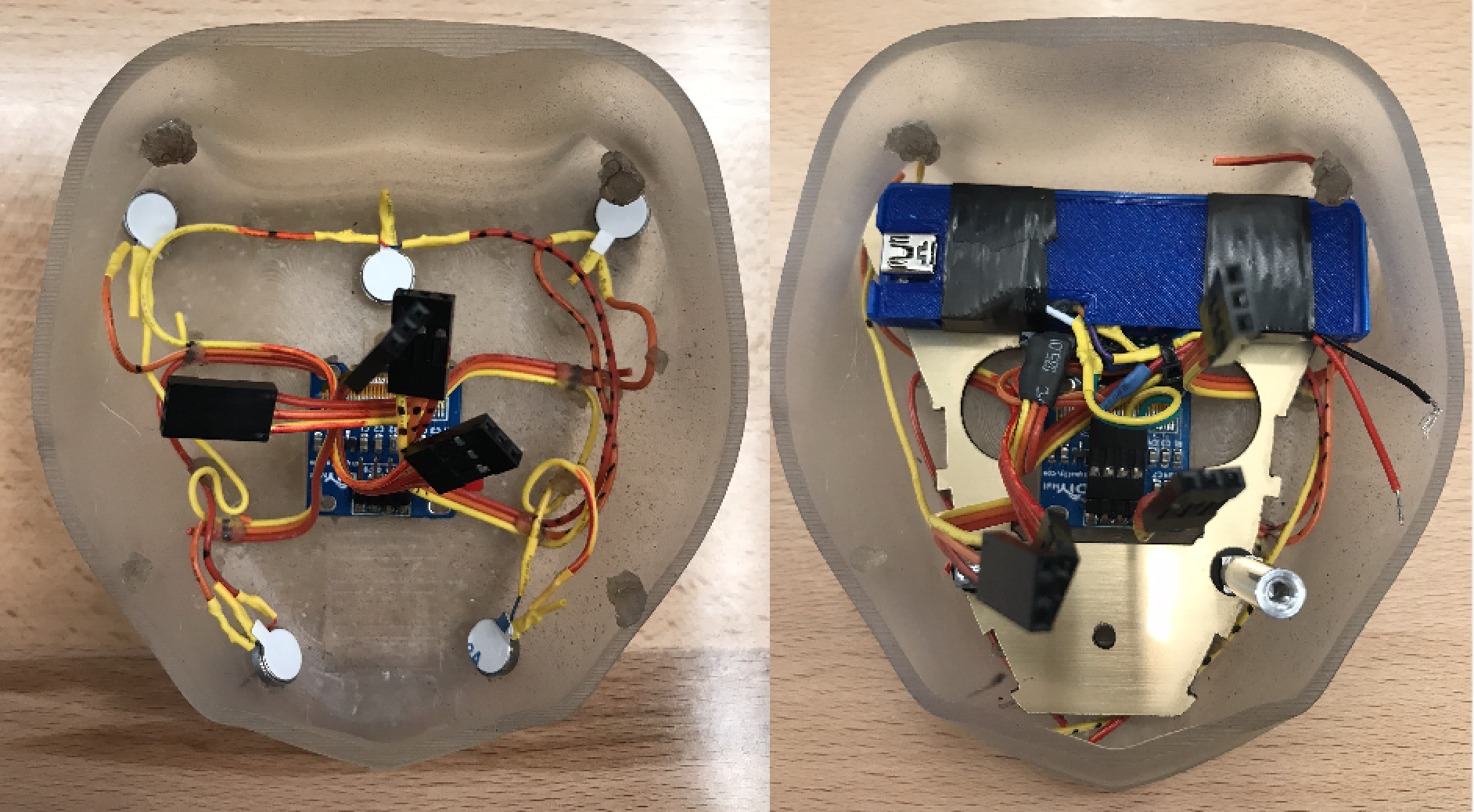 The white dots are the motors wired up and ready to be plugged in the brick. You can see how the blue wallet stacks on top of the motors and screen.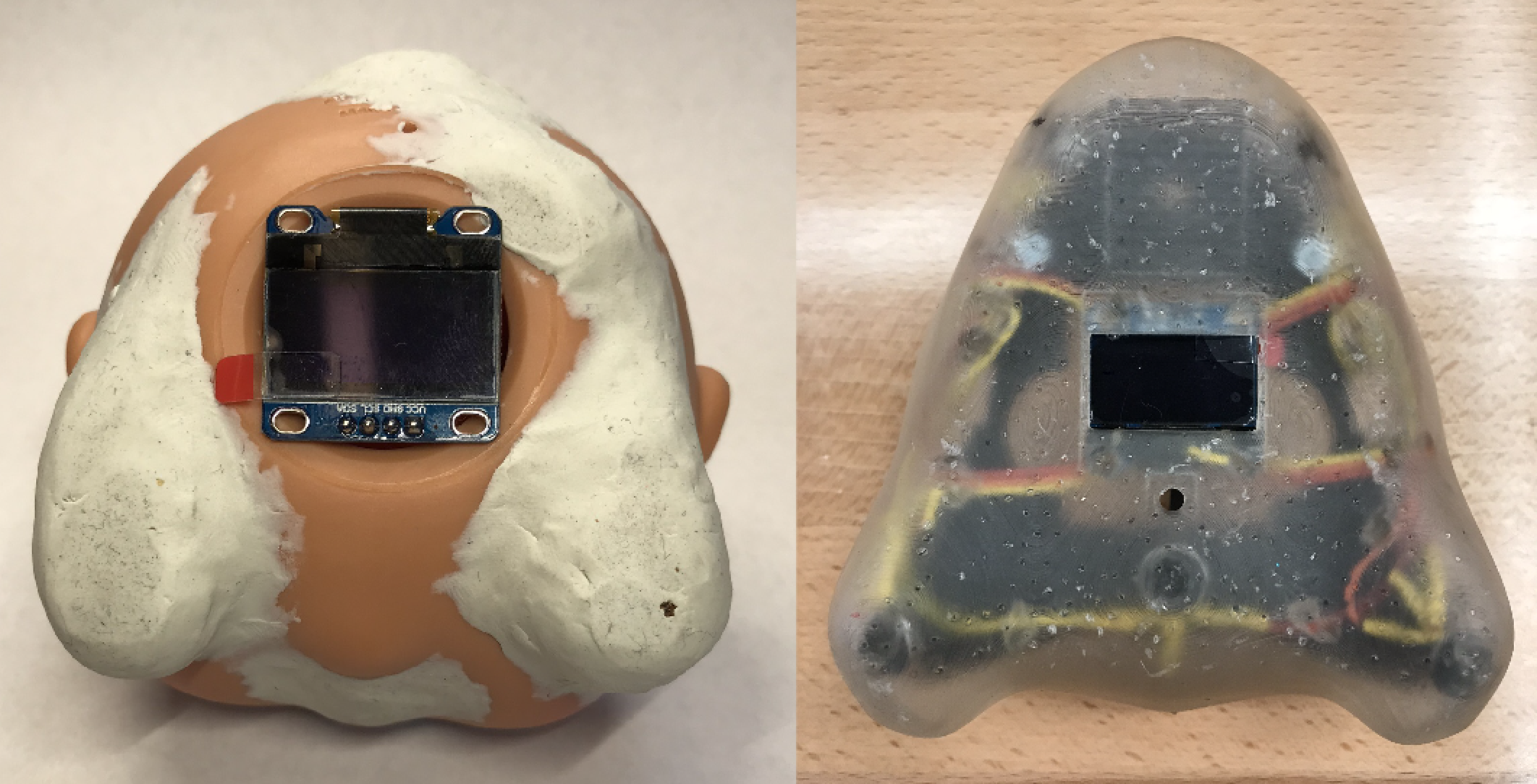 Intergrading the screen into the bottom, from sketch to final form on the right.
3. Making the PCB stack.

The green laser cut boards helped with placement, size, and shape for the PCBs to fit in a three layer design.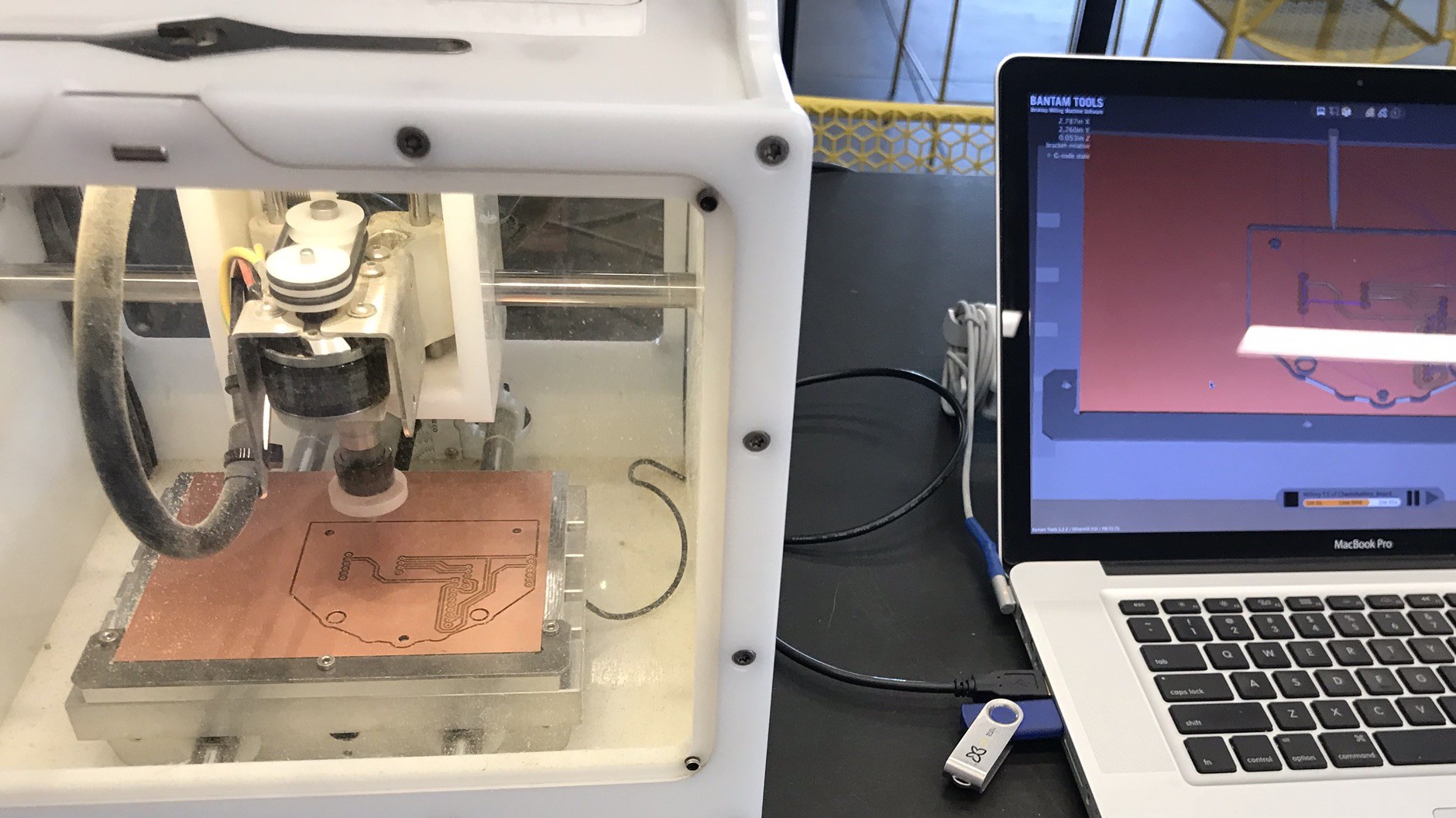 This is the mini CNC used to cut out the two sided copper boards.

4. Next some soldering, assembling the noodle stake and then tightening it down for running some test code to make sure everything was firing right. We had a few small trouble shooting details, a few swamped pin on the design and we had to touch up some solder joints. After that it was coming together nicely!