When I started this project I already had some concerns that the HV583 driver might not be suitable for driving 128 ultrasonic transducers. However for some reason I kept rather optimistic that all would work out fine in the end. I did some test before, and the signals weren't too bad. Also, driving piezos is one of the recommended applications for this IC...
Well, this week I finally managed to test the performance of my array. The pcbs for the transducers arrived and I started assembling 32 of them to the pcb for testing.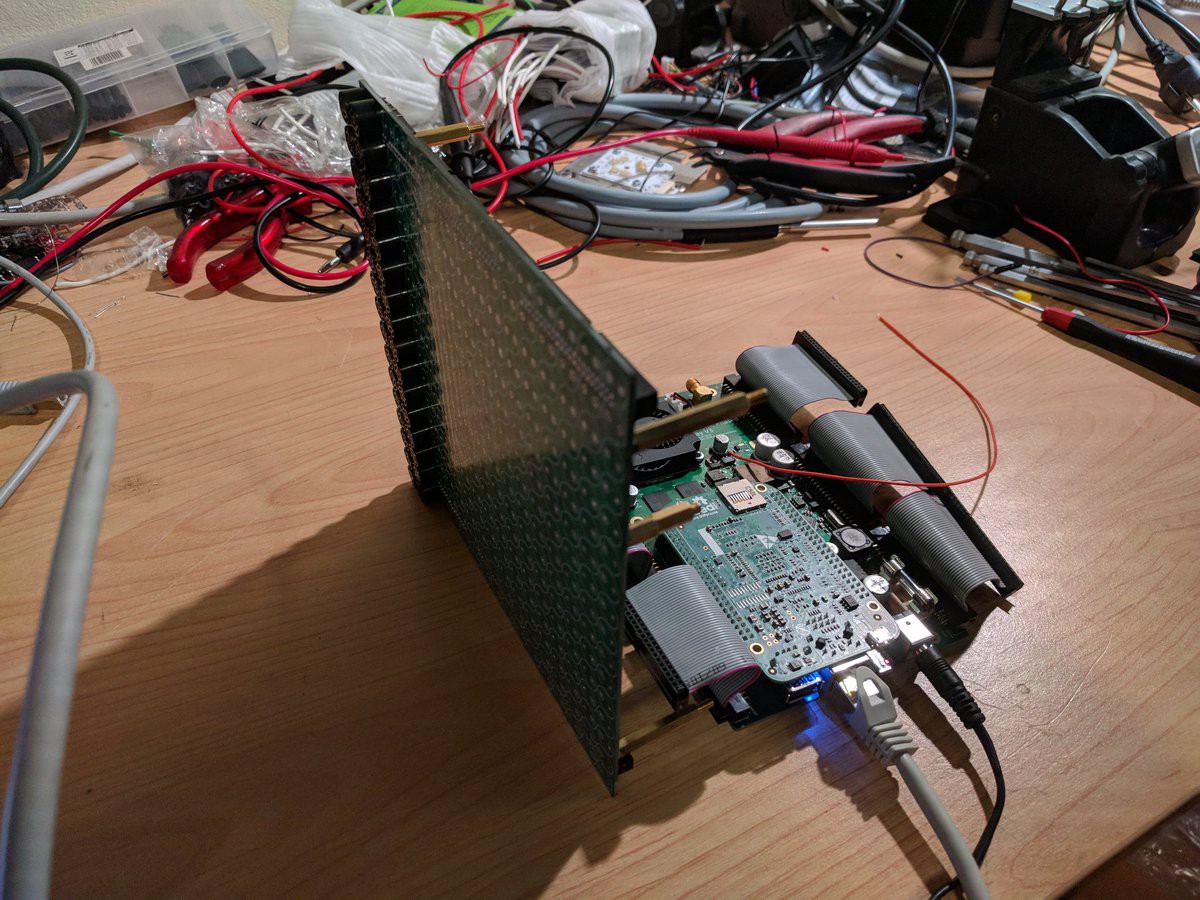 All transducers received the same 40kHz square signal, because I only cared for the power consumption and temperature at this point. I supplied the HV583 from an external power supply, just to make sure...
I glued on a heatsink after I realized there is no way for this to work without one, and set the onboard fan to full speed. Unfortunately, even with only 1/4 of the load and not eve full input voltage, the heatsink quickly reached 110°C. The die temperature is probably >160°C at this point.

Here is a (quite shaky) video of this first test:
I then assembled all transducers, because, well, I don't have anything else to do with them and they were laying around. Also, a possible future attempt would probably based on the same connectors and board shape, so I can recycle the transducer array.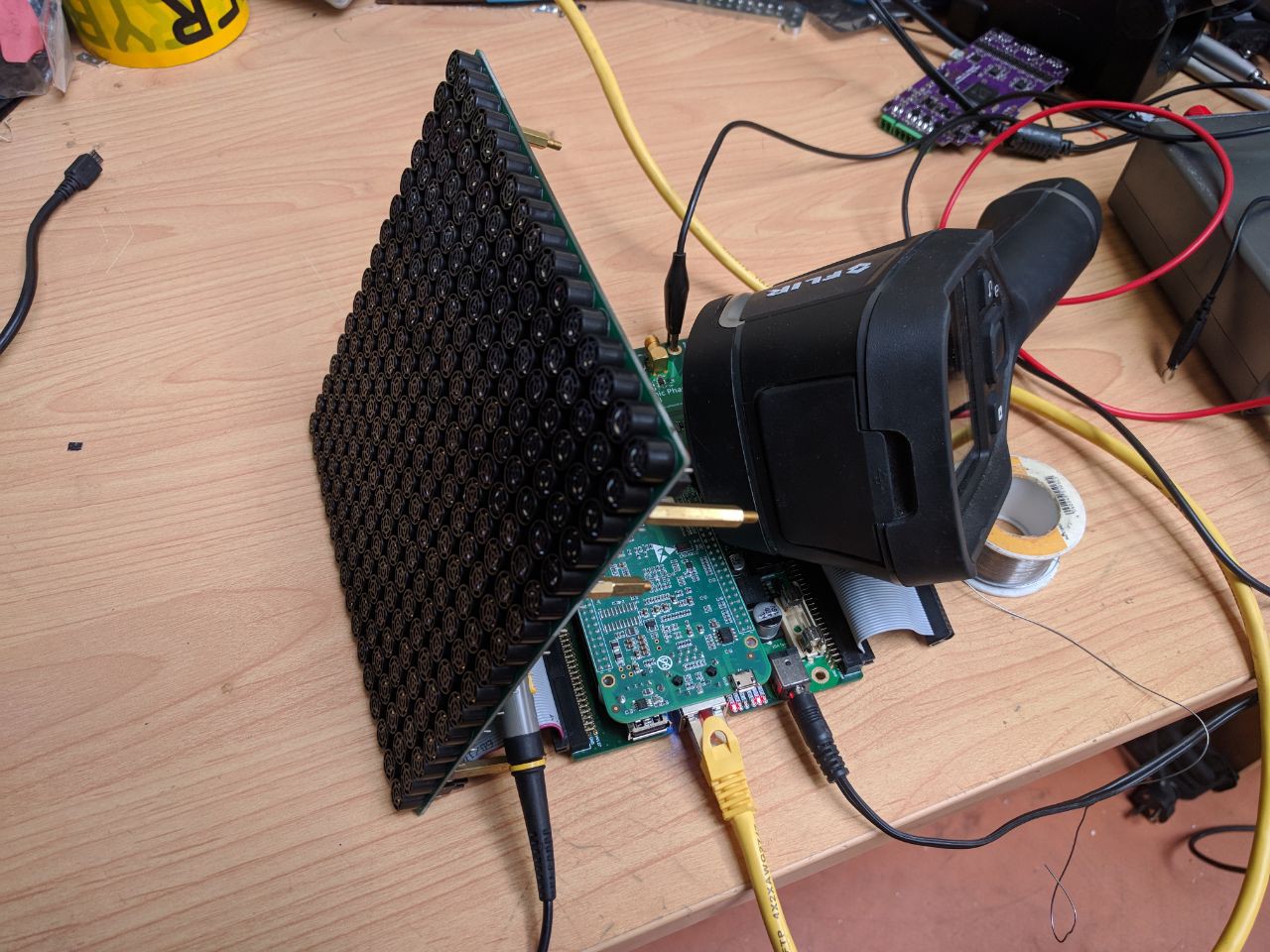 At least it looks quite nice...
With all transducers in place, I can only turn up the voltage to 24V before the driver passes out because of over temperature. The effective transducer voltage is 15Vpp. My 2nd array is working at 20-30Vpp...
There are multiple options now to continue this project. One might be to improve cooling, however I don't think that's worth a try. 
The other option would be to use the HV582. This driver only has 96 output channels, so I would need three of them for one 16x16 array. Or two, and make it 14x14. In both cases, I would need a new mainboard, as they are unfortunately not pin compatible. On the first look the pinout seems quite identical, unfortunately Microchip decided to swap VDD and GND on these two chips...
According to the datasheet, this chip can supply 75mA peak instead of 30mA, so it might work somewhat better because the losses in the output stages are less. Also the power is spread to three instead of two packages.
I contacted Microchip to get more details about the RDSon of the HV582 compared to the HV583 to estimate if the HV582 is sufficient for my application. Unfortunately, after more than two month of rather pointless emails the were not willing to give me this information if I'm not asking as a "professional engineering firm".


I'm currently not willing to invest time and another 100$ for new pcbs for the HV582 without this information. So unfortunately, this project is on hold until Microchip decides that this project is worth it to take a quick look at the internal parameters of their design. I was not able to get anyone to do this. But maybe someone from here knows someone who can?...
UPDATE: Microchip replied! They gave me exactly the information I was looking for. Thanks to every one who helped with this shout-out.
The HV582 looks promising, the better performance might be all I need to get it properly working. However, for now I'm designing a new transducer board with a npn / pnp complementary driver stage under each transducer. This allows me to recycle the driver board with the two HV583. I'm currently designing the pcb (luckily this is only a two layer board, so it's quite cheap), so stay tuned!