And here it is, minus the cover.
Exploded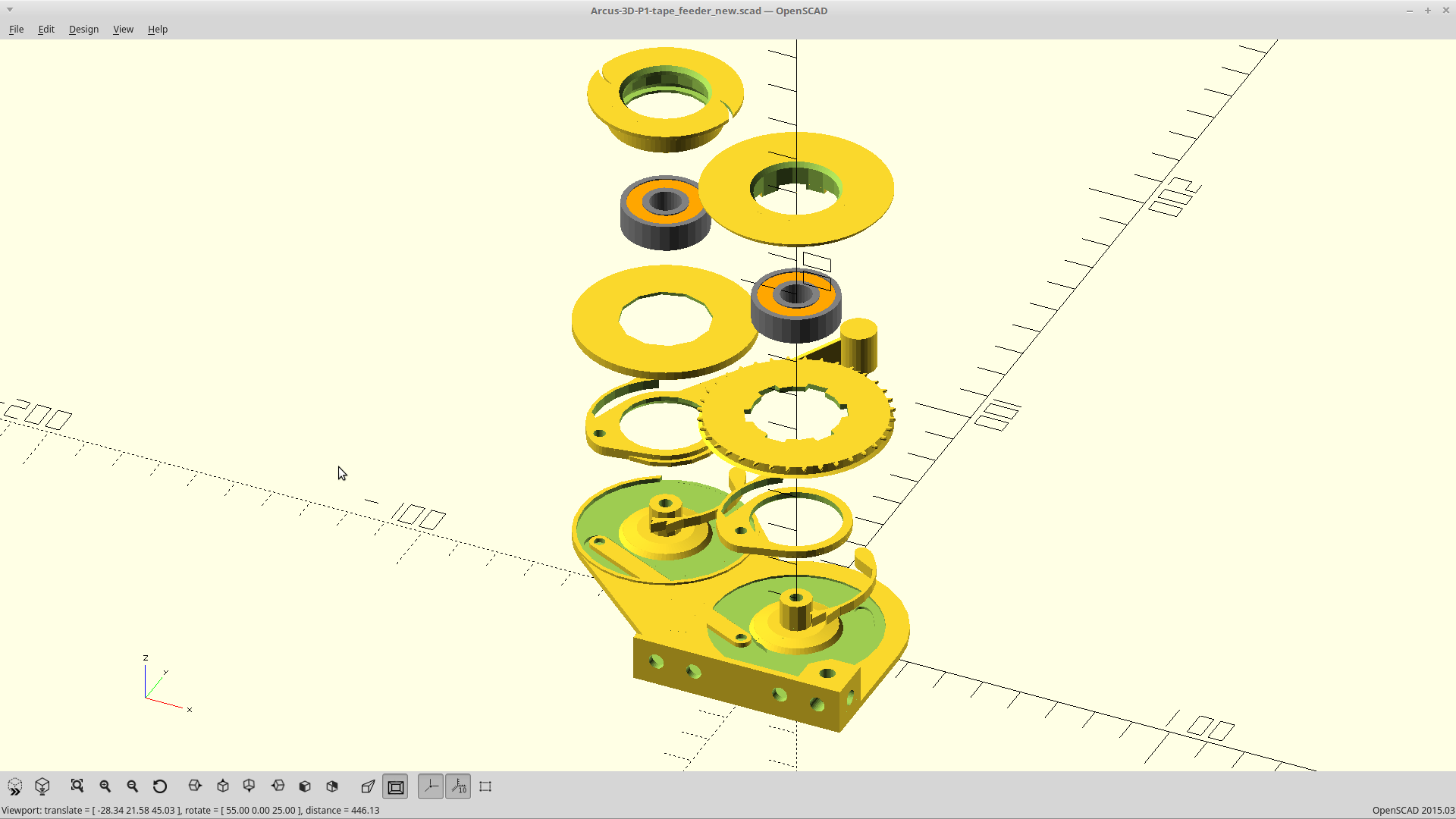 Came in at <tape width> + 4mm.
Drives the tape with a sprocket, on the release stroke of the feed lever.
Supports the tape up against the cover window from both edges, and centers it.
Removes the cover tape and has an integral slipper clutch that you can adjust the tension of.
Supports tapes up to 8mm depth with no adjustments.  Supports tapes up to 24mm wide by changing 2 parts, which are parameterized.  Tapes with feed holes on both edges are supported.
All cams and ratchets are spring loaded and positive acting (force on them engages them more).
Travel stop is adjustable.
For hardware, it requires 2 skateboard bearings, 4 M3 bolts, 2 M3 nuts, one O-ring, and a binder clip.
And.. It will all print flat with no overhangs, minus the connecting rod cutout.  I may just make that a through.
I'm so happy with this I can hardly stand it.