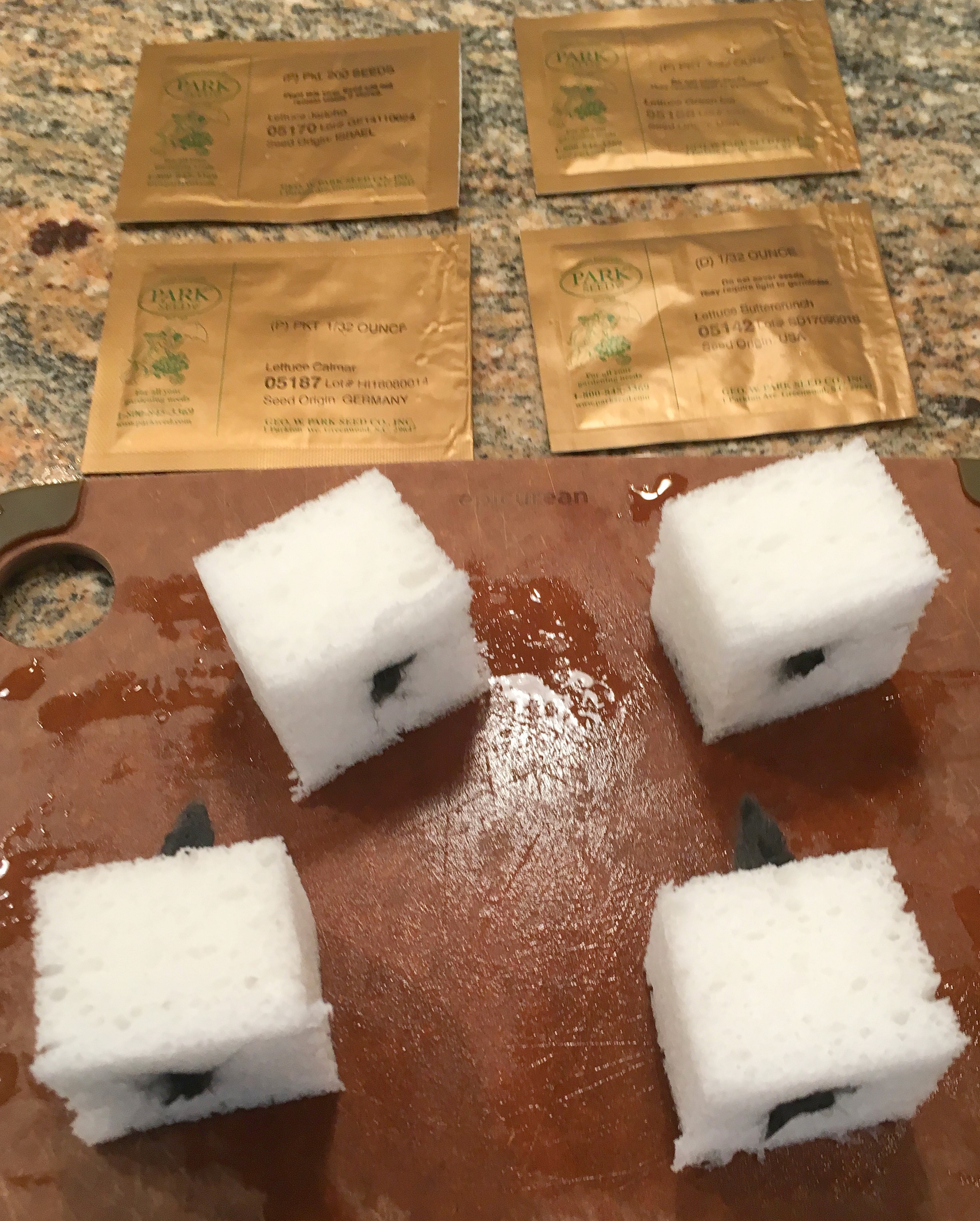 Lettuce seeds are very small, so tweezers are required for planting.  Note that with my middle-age eyes, I need to use a magnifying visor to see the seeds well enough to grab them.  The seeds are initially soaked in a shallow bowl to moisten them and increase the chance of germination.  You have to actively sink the seeds, since they will float on top due to surface tension.  Only seeds that sink the the bottom are used.  If they won't sink, then they probably won't germinate.

After dampening the sponge blocks in water, use the tweezers to pull the seeds from the bottom of the bowl and plant them slightly apart in the fiber portion of the block.  One end of the seed is very pointy and the other end is slightly rounded.  The pointy end goes down.  If you plant them pointy side up, the seeds may still still sprout, but the root may dry out and die before it can grow back into the fiber wick.

I'll post an update at the end the week with any progress.  Note that this is the first time that I am testing the cellulose sponge blocks instead of the reticulated foam blocks, so the planting experiment could fail.