We've had many tasty salads over the holidays!  Below are the remains of the last two plants from the current test crop, which I pulled about 10 weeks after sowing.   The leaves from the last picking are in the second photo.

The plant photo shows how the roots took on the shape of the bottom of the pod, as they spiraled around the surface.  Any roots that grew through vertical tubes between pods were occasionally pruned.  The roots got a bit damaged when the other two plants in the pods were removed early, due to their bolting.  The lesson is to make sure to match the lifecycle of the plants in one pod.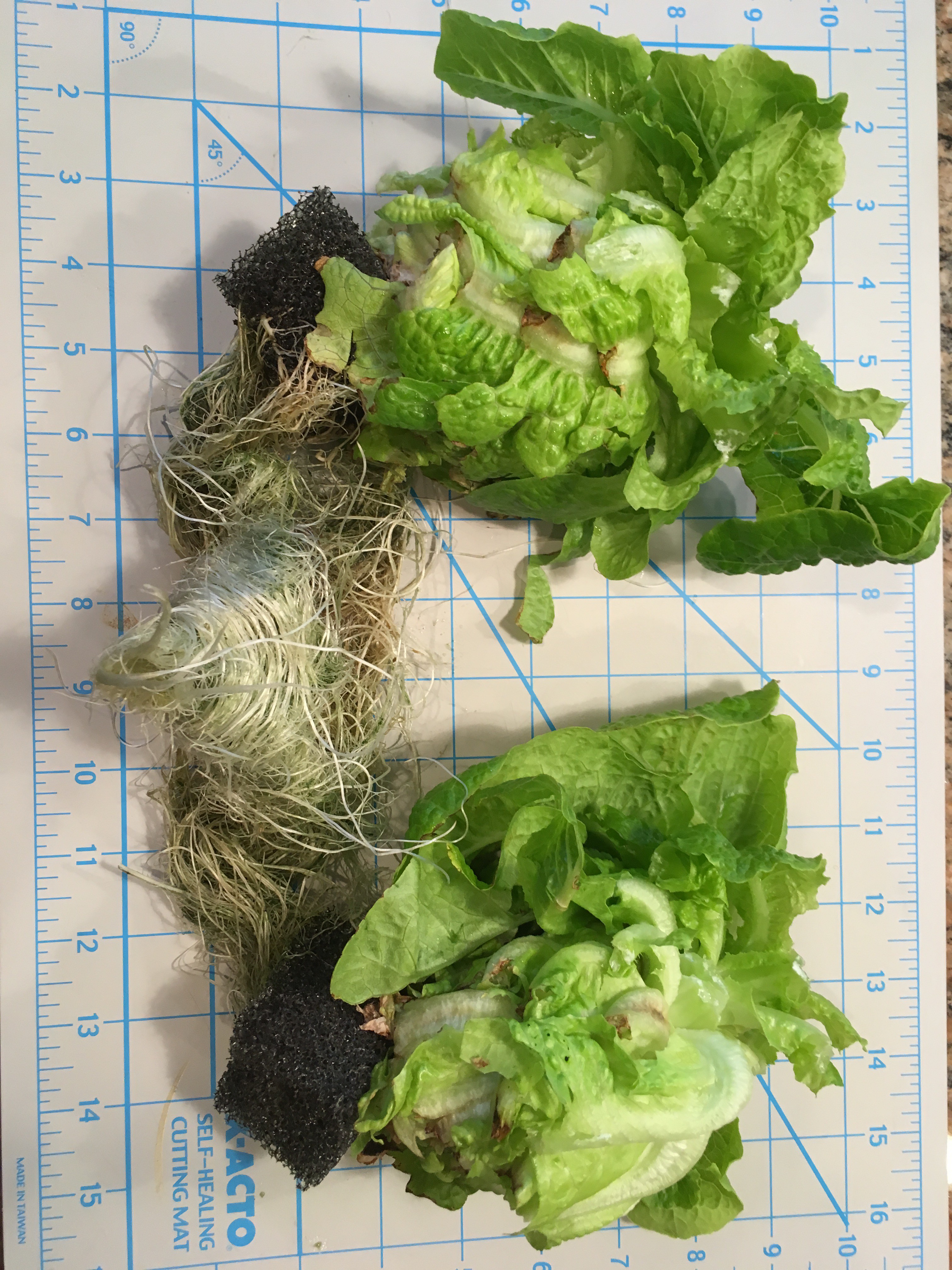 I'm still getting some leaf tip burn and have not determined why.  Truthfully, I have been working more on system design than nutrient optimization, so I'm fairly sure that it can be corrected.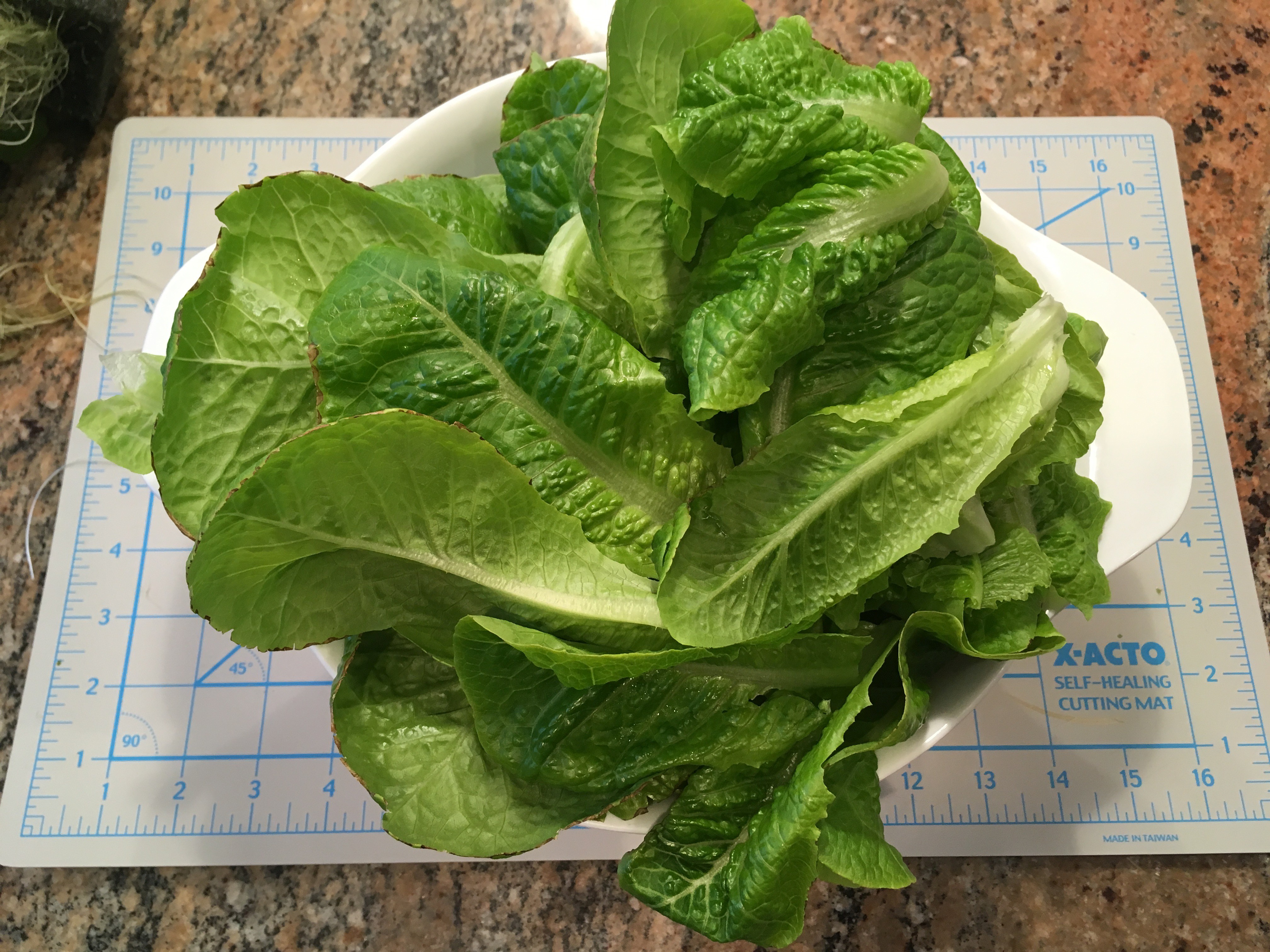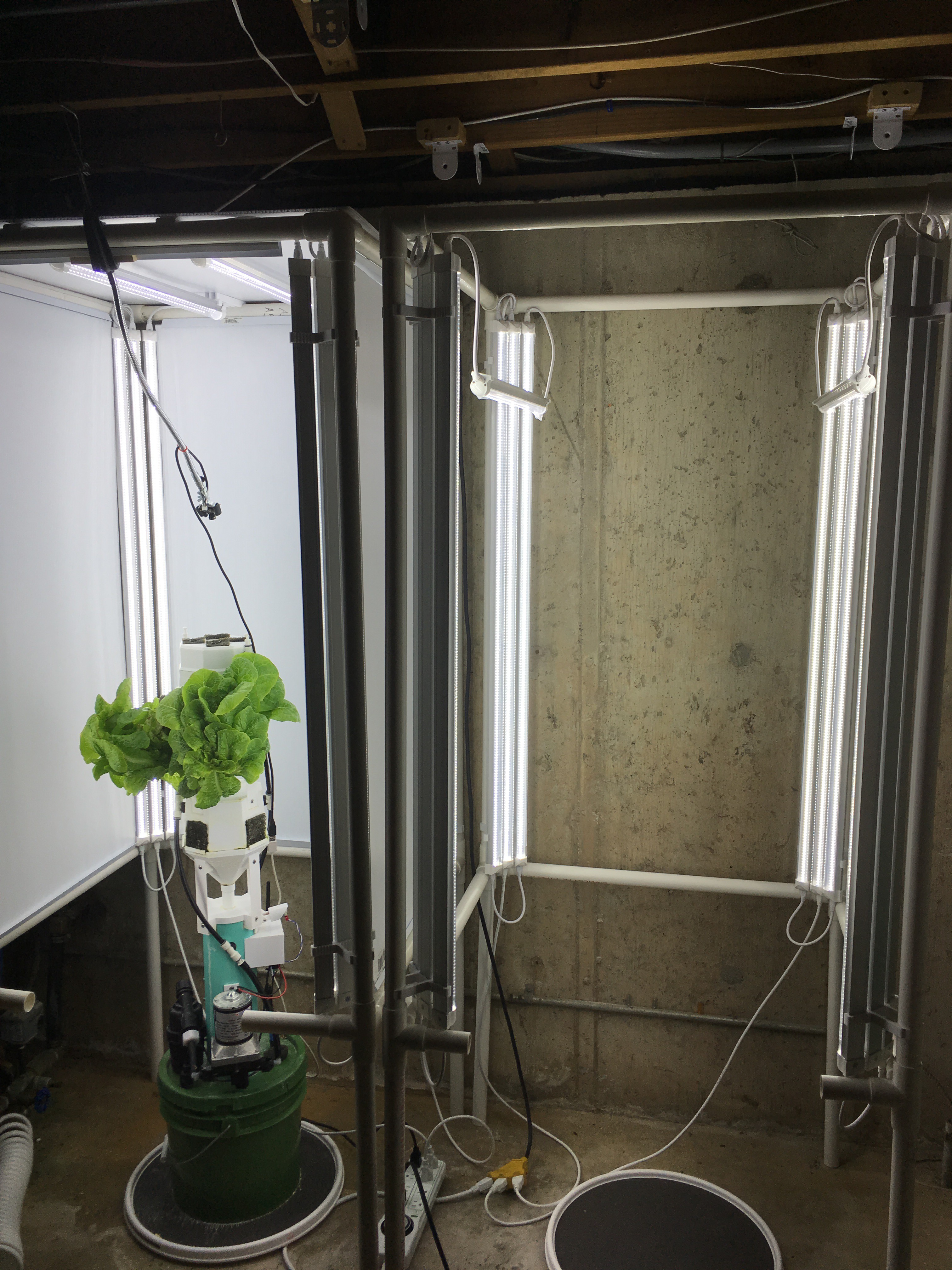 Finally, if you've made it this far, please consider posting a question or comment.  Interacting with potential future users will help me tailor the final design.