As of last log, I was trying to use some silver glue to attach all the LEDs to some copper wire. After drying though, it immediately crumbled in my hands and was pretty much useless. Maybe I'm doing something wrong, but I'm probably going to abandon that method.
Inspired by Mohit Bhoite:
https://www.instagram.com/p/BnEHsEsAb_s/?taken-by=mohitbhoite

I picked up some 20 mil brass rod.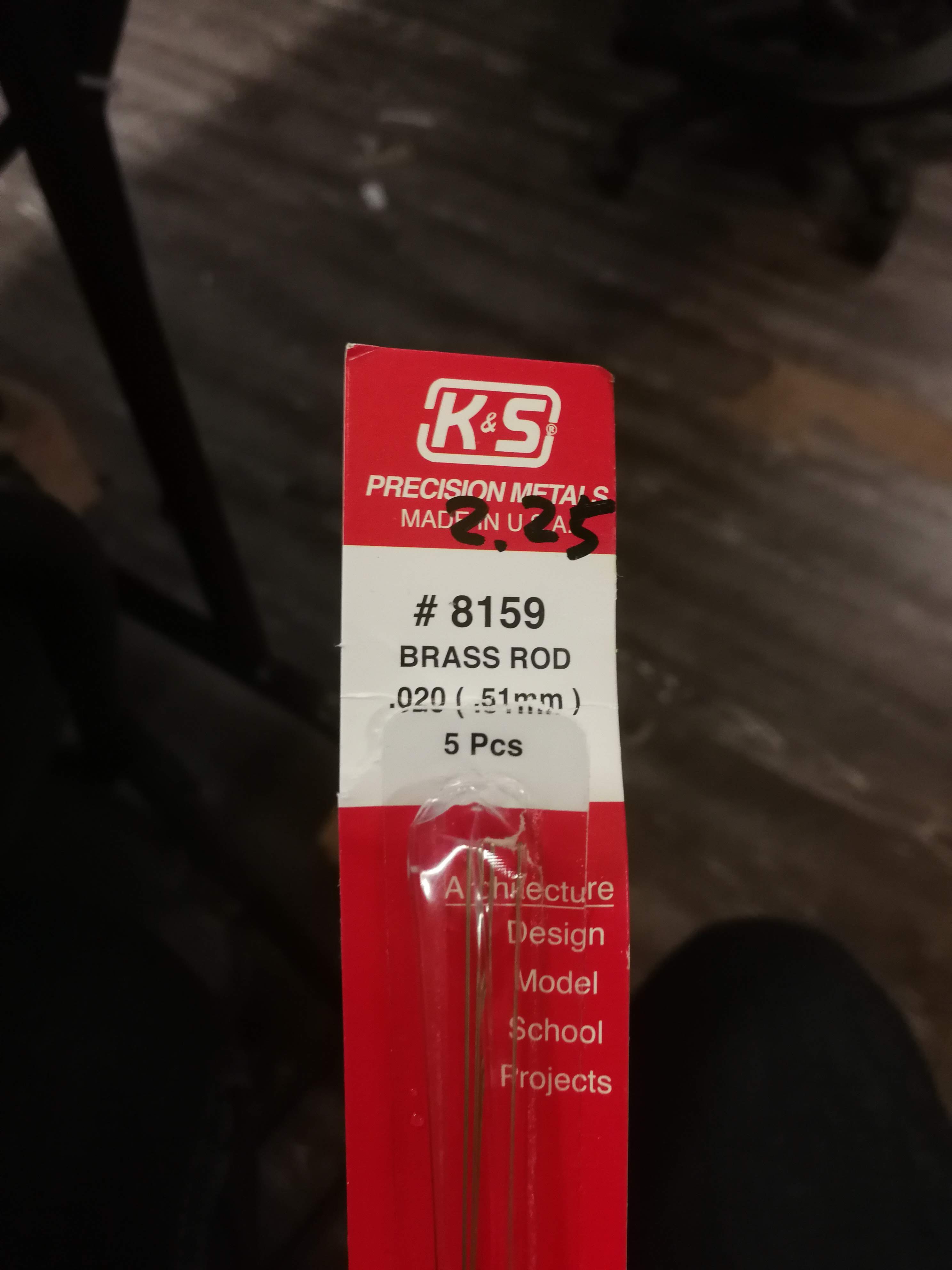 And I bent it into shape and super glued it to my wood jig. Superglue just kinda absorbs into the wood, though, so I also laser cut one of the templates in acrylic. Acrylic doesn't seem to work as well at small scales like this, it gets all melty, but we'll see how it goes.