As you might read in previous log, hardware was not the only thing that changed since the last version of Ariadne Headband. We have also completely reworked the rubber headband that contains vibrations motors. Now, it is finally without that super fancy duct-tape. It is also smaller and more durable.
In first version of Ariadne Headband, we have used cylindrical vibration motors covered with plastic boxing and connected to LED. This solution was nice for testing, because we could easily see which motors are activated at the moment.
But with new flat vibration motors we have completely got rid of plastic boxing with LED and now there is only the vibration motor sewed directly to the rubber headband. We do everything by hand and this part is not an exception.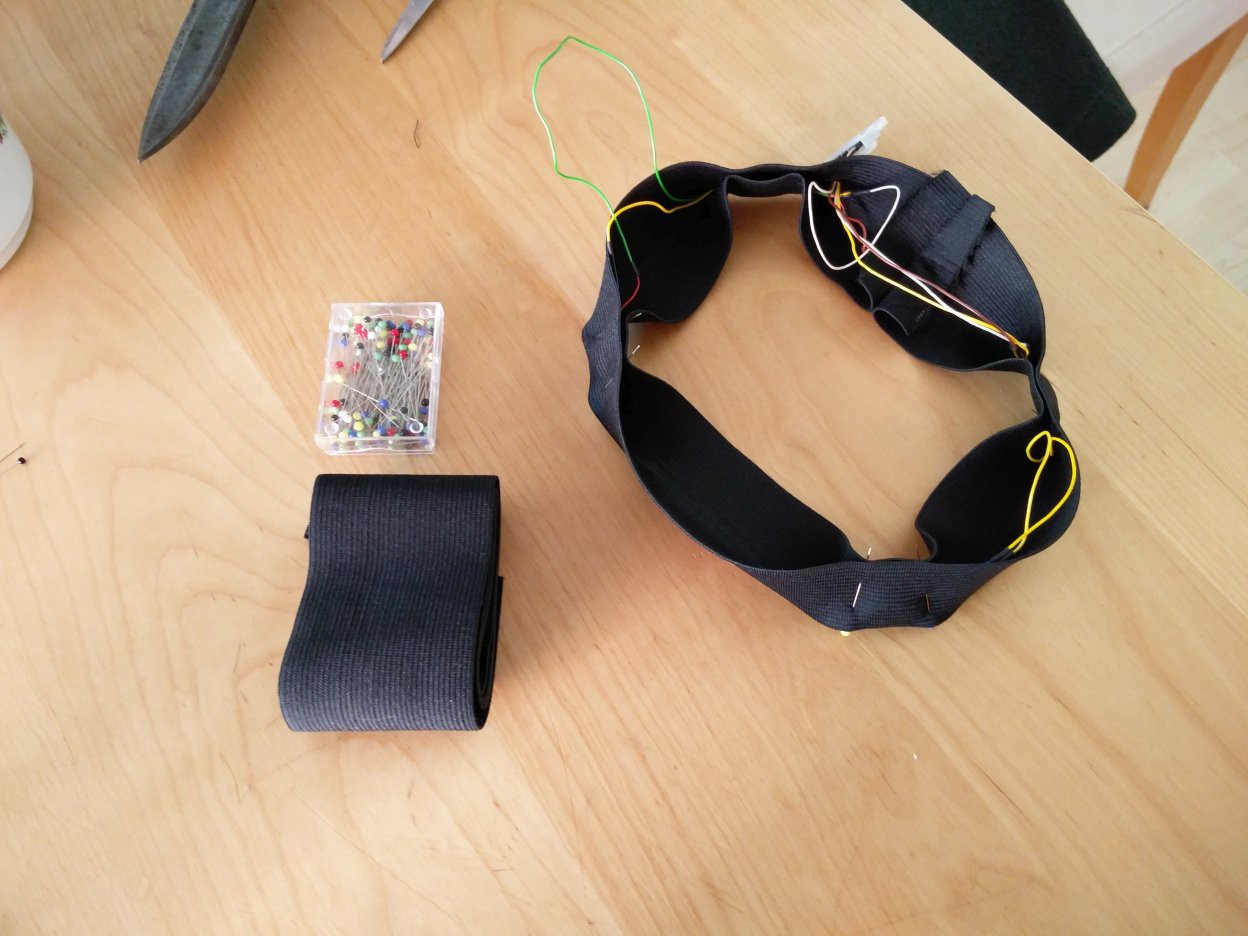 This way, the motors are in almost direct contact with head of the user so they can easily feel which way they should head. Cables are very loosely inside the rubber so they can stretch when needed and nothing will tear.
New headband was also necessary because we have decided to separate the case for electronics and the rubber headband. This makes Ariadne Headband modular. You can for example have only one Ariadne Headband case and connect it to multiple wearables. You might use a beanie hat in a winter or a cap when the sun shines. Simply uplug the cables and connect something different.