Up to now building STM8 eForth required building and packaging all supported boards as one big monolithic block. As variants of popular boards popped up board configuration had to be added. For the W1209 thermostat board there are now 4 variants!

Some time ago I decided to add the board independent part of the STM8 eForth source together with libraries (the core) together with the binary release. Additionally I factored the Makefile, and the most core is also in the distribution.
It's now possible to create a new board with some files, including build automation with Travis-CI (the MODBUS project was the first to use it).

To illustrate the approach I made a demonstrator with, well, a DEMO board: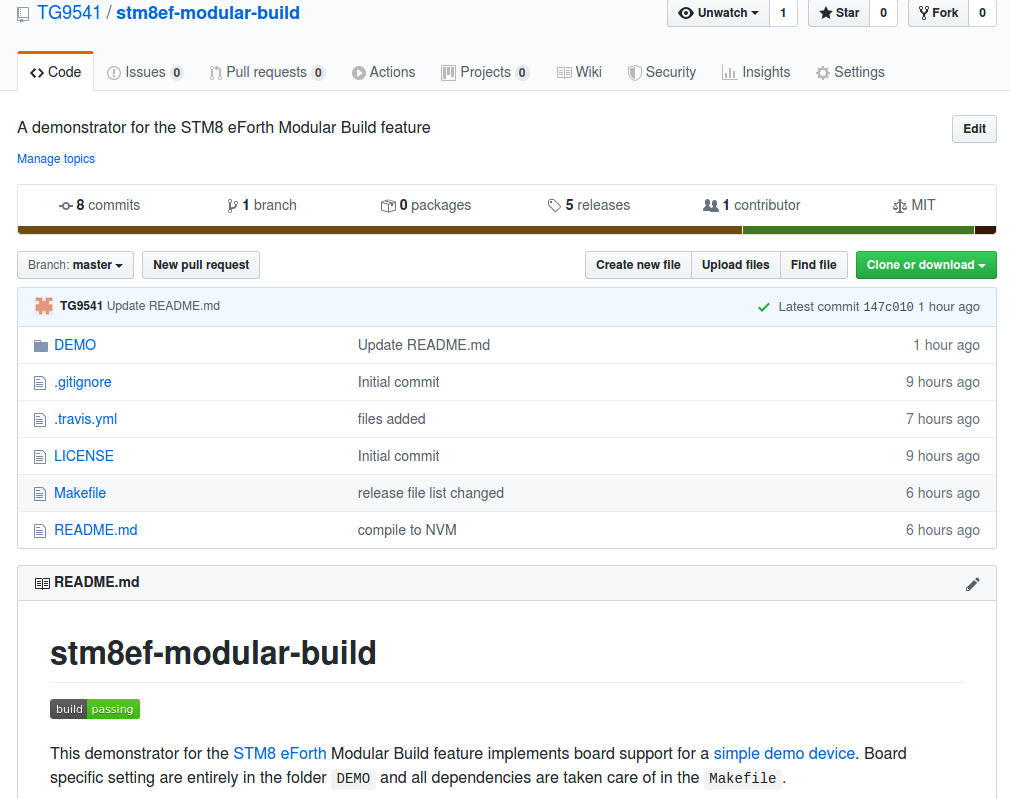 Using it is really easy. Enjoy!