I don't have access to a resin 3D printer that uses UV to create models, but I do undersand that models made with this kind of technology to require some post-processing in a UV curing oven. This collapsible + flexible UV lamp emits a ~385nm wavelength that makes it ideal for curing UV resin and post-processing resin 3D prints.
The following details my experience in applying the resin and establishing a workflow for curing + cleaning.
Working with the resin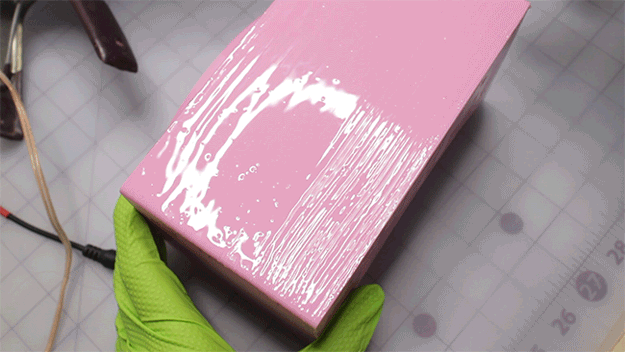 I have found that it is best to work the resin with silicone tools and place them under the curing lamp between uses. The resin hardens on the silicone tools and can be easily pulled off and quickly cleaned with isopropyl alcohol before using with liquid resin again. All of these tools can be found at a kitchen store, but if needed, you can find smaller silicone brushes at art supply stores.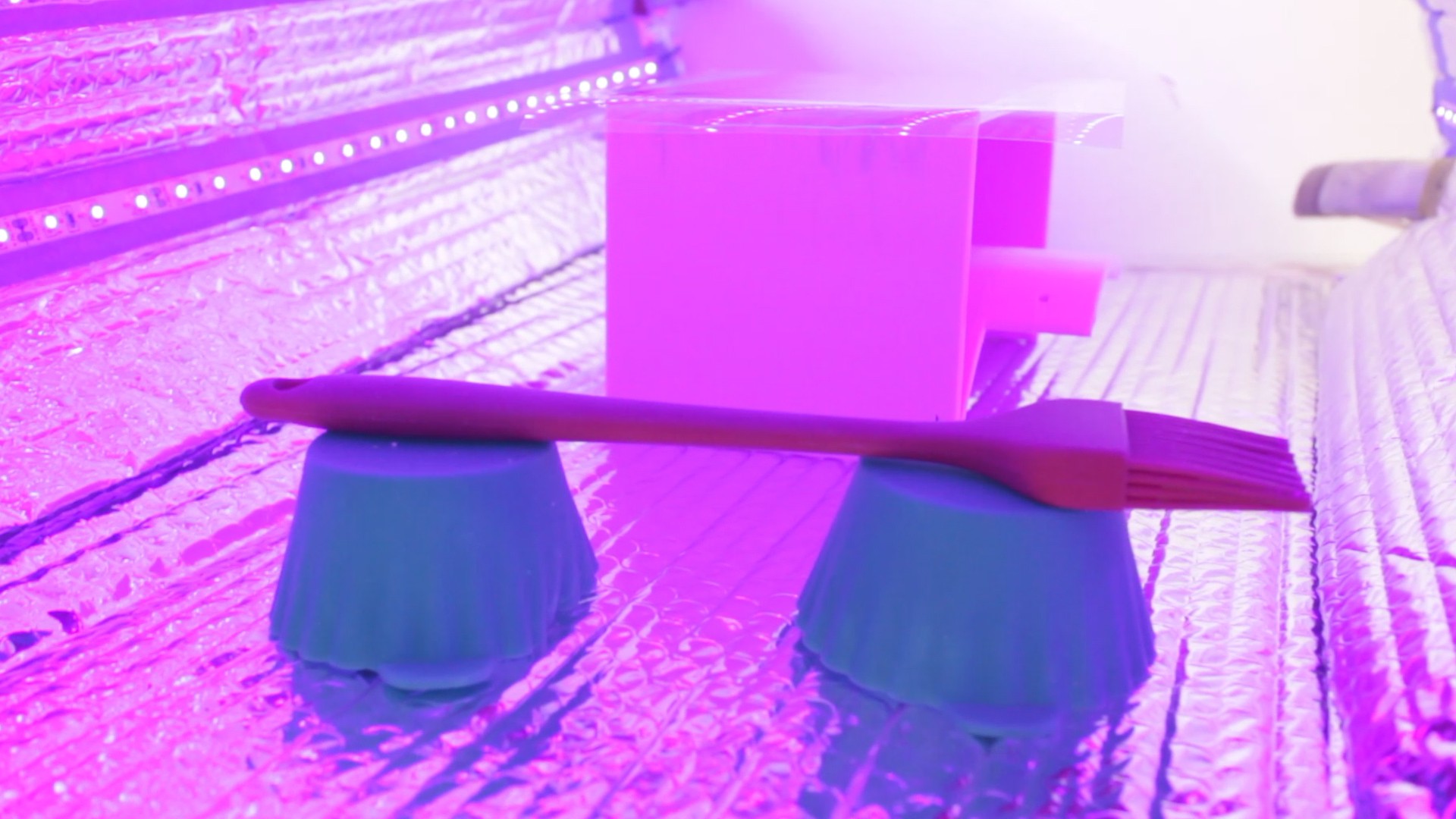 Upside down silicone cup cake liners as bench dogs to support the tool under the lamp to harden the resin for cleanup.