As our progress on the library of parts becomes more refined the need for validation beyond theoretical models for our kit of parts become more present. With the initial library completed, we did a 3D print of parts A-Z scaled down for easier printing and ability for play. Even scaled down, the current hiccups of prototyping for play on the physical level become apparent.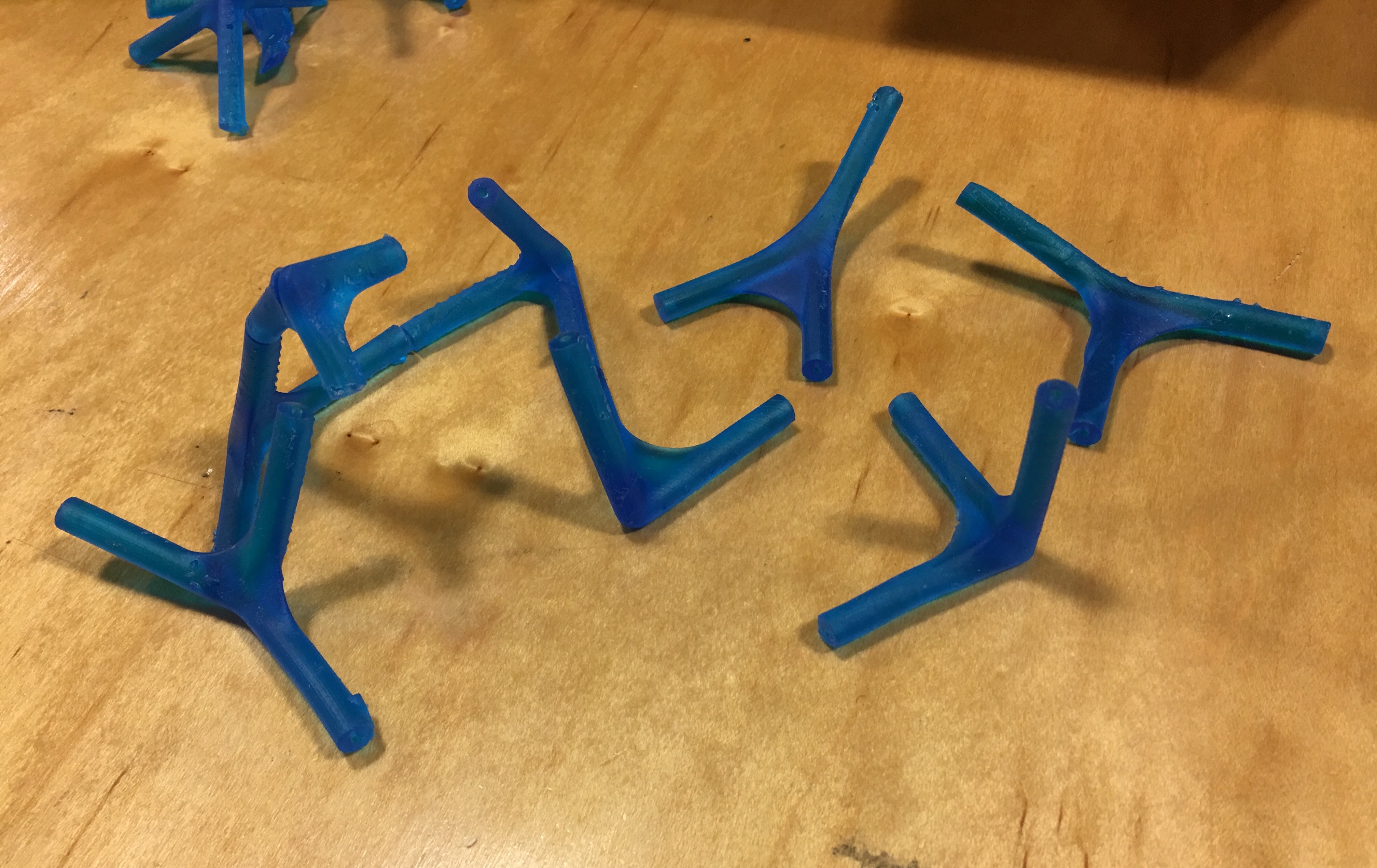 Printing many parts at once even generated some parts that had melded in the SLA print process, this may have been due to importing individually instead of as a group.
This only requires our objects to be converted to .OBJ. We are making these files available to anyone who would like to test or play with them as well.