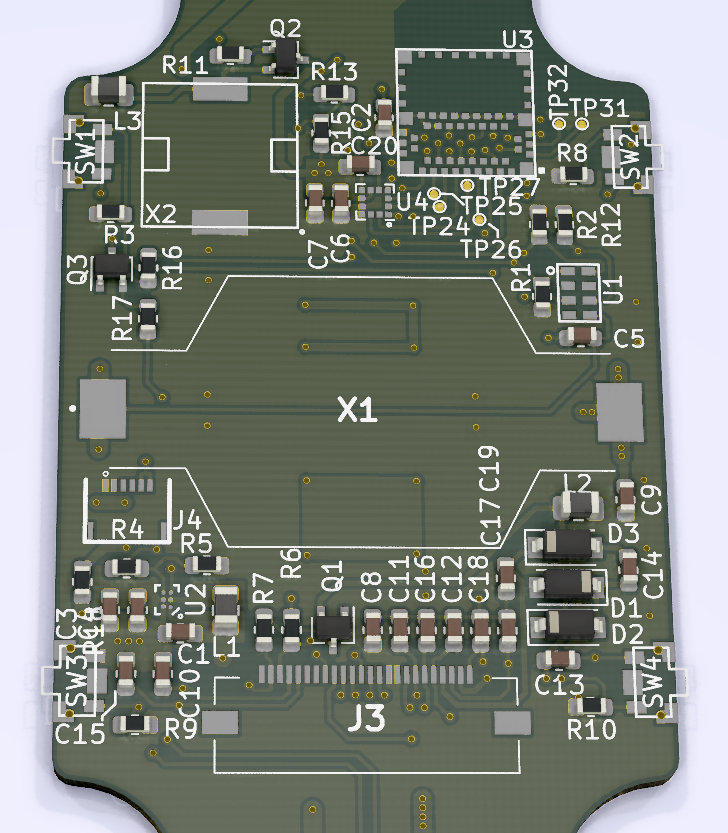 It is time to show the world my progress with this project. I uploaded it to github so you all can have a look and tell me what is wrong with it.
https://github.com/DasBasti/SchmartWatch_Hardware
Next to the KiCad project I also added PDF files of schematic and layout.
Please have a look at it and tell me your opinion before I put 1000$ into ordering a couple.
Here are a few infroations about the design.
The Board outline is designed to be fabricated as a flex PCB. There are a few stiffner areas where there should be a plastic plate supporting the flex board.
The watch is powered by a 3V coin cell that sits in the holder in the middle of the board.
From the cell the 3V are going to the RTC and the writst band brace. If the watch is closed around the wrist it closes the circuit and powers up the DCDC boost converter U2. This generates 3.3V for the whole system.