09 Nov 18 | Jason Bender | Taunggyi Myanmar
The first full hand is printed and assembled.  It's not perfect, and already I see some things I don't like, but it should be good enough to do some simple tests and shoot some video to help better detail the various grips and functions of the hand.  Instead of breaking down every part in a long post, the plan will be to shoot some video (hopefully this weekend), and then I can explain the various sub-assemblies when I go over some of the 'good, bad, and ugly' of the first prototype.

Here is the test setup: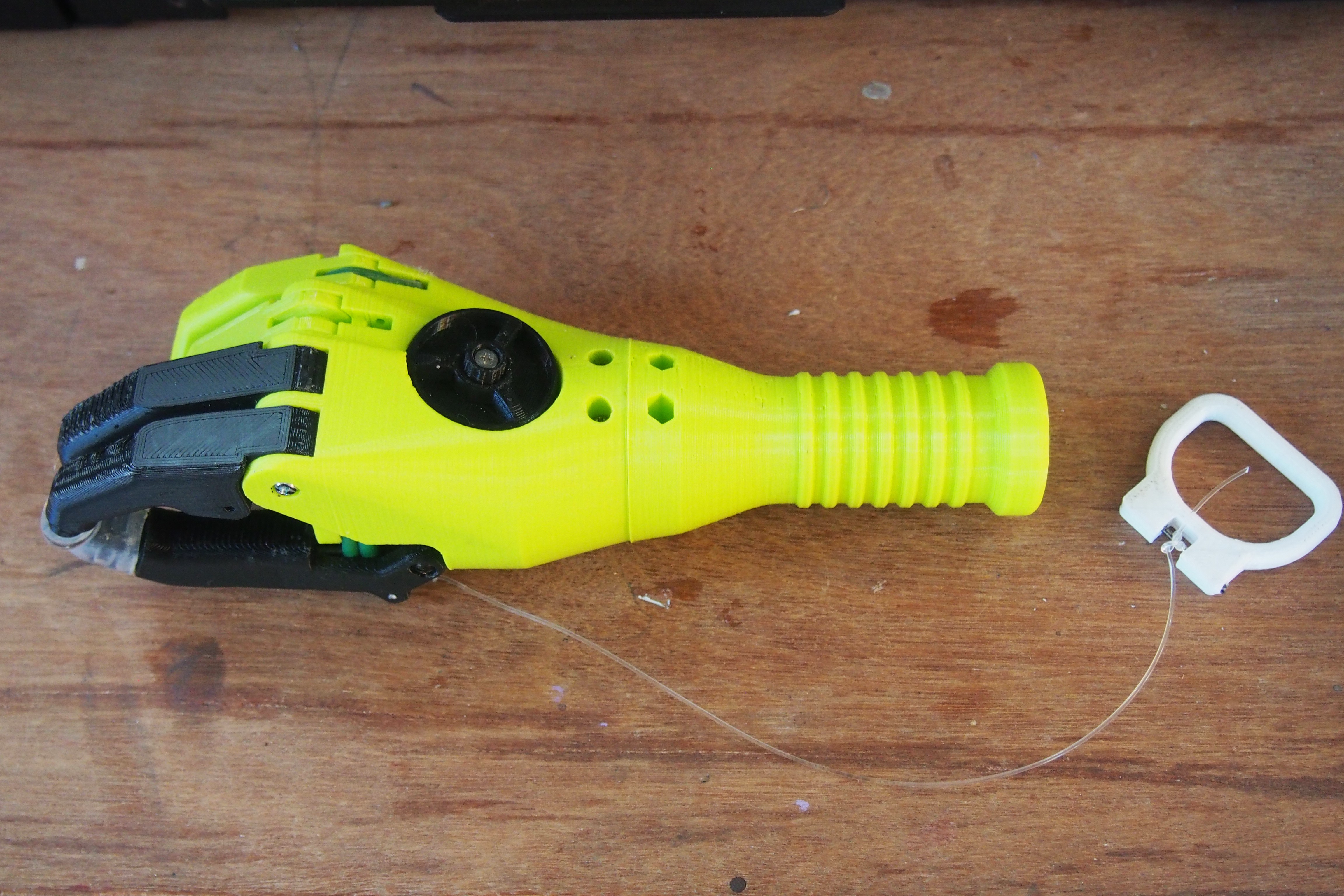 To be honest, I'm really happy with how it all went together and how it looks for only being the first major iteration.  I have been working in Autodesk Fusion360 (5 stars, would recommend) which allowed me to test a lot of the mates and motion ahead of time, which seems to have really paid off. 

I would also be amiss if I didn't give credit to Fricis Pirtnieks, whose open-source TuuTree hand design formed the basis for some of the parts and general sizing of the hand.  Those familiar with his design can probably see more than a few similarities.

The goal is to keep the current 'mechanical' asthetic for design simplicity until all the functional kinks are worked out, then cleaning up the .STLs in Blender or similar program for a more natural cosmetic final appearance.

That's all for this update.  Hopefully some test videos over the weekend. Stay tuned. 

Jason