I've been keeping our 3D printers at work busy.  Actually, some "real" work bumped me off our new RAISE3D machine so I finished the last few pieces using our old Makerbot Replicator 2.
Here are all the pieces together for the first time.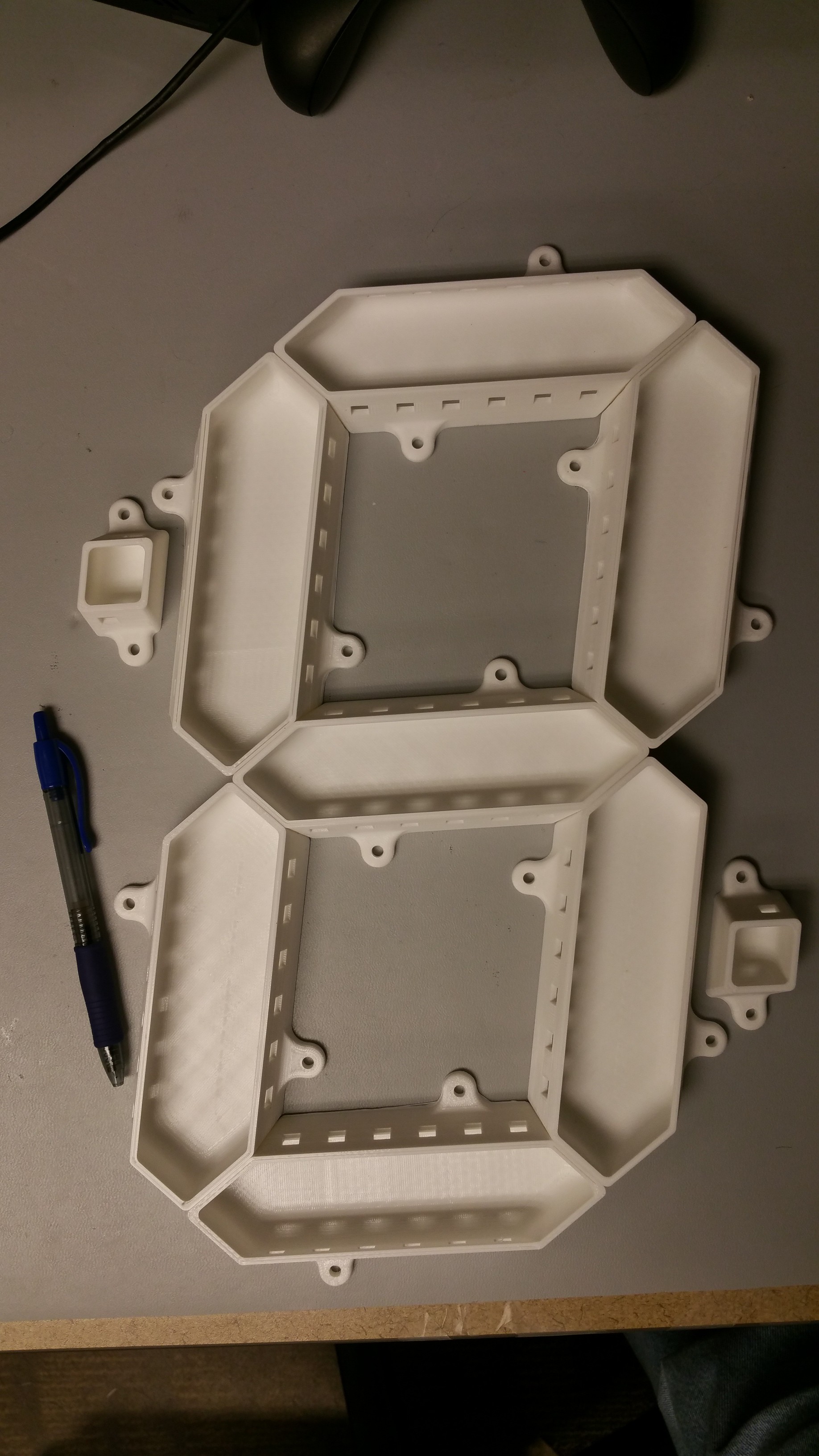 And last night I ordered some electronics:
Li Ion Battery
Charger
5V boost regulator
Display and Joy featherwing
ESP32 Feather.
It will be a fun weekend if I can find time to play with all these new toys.