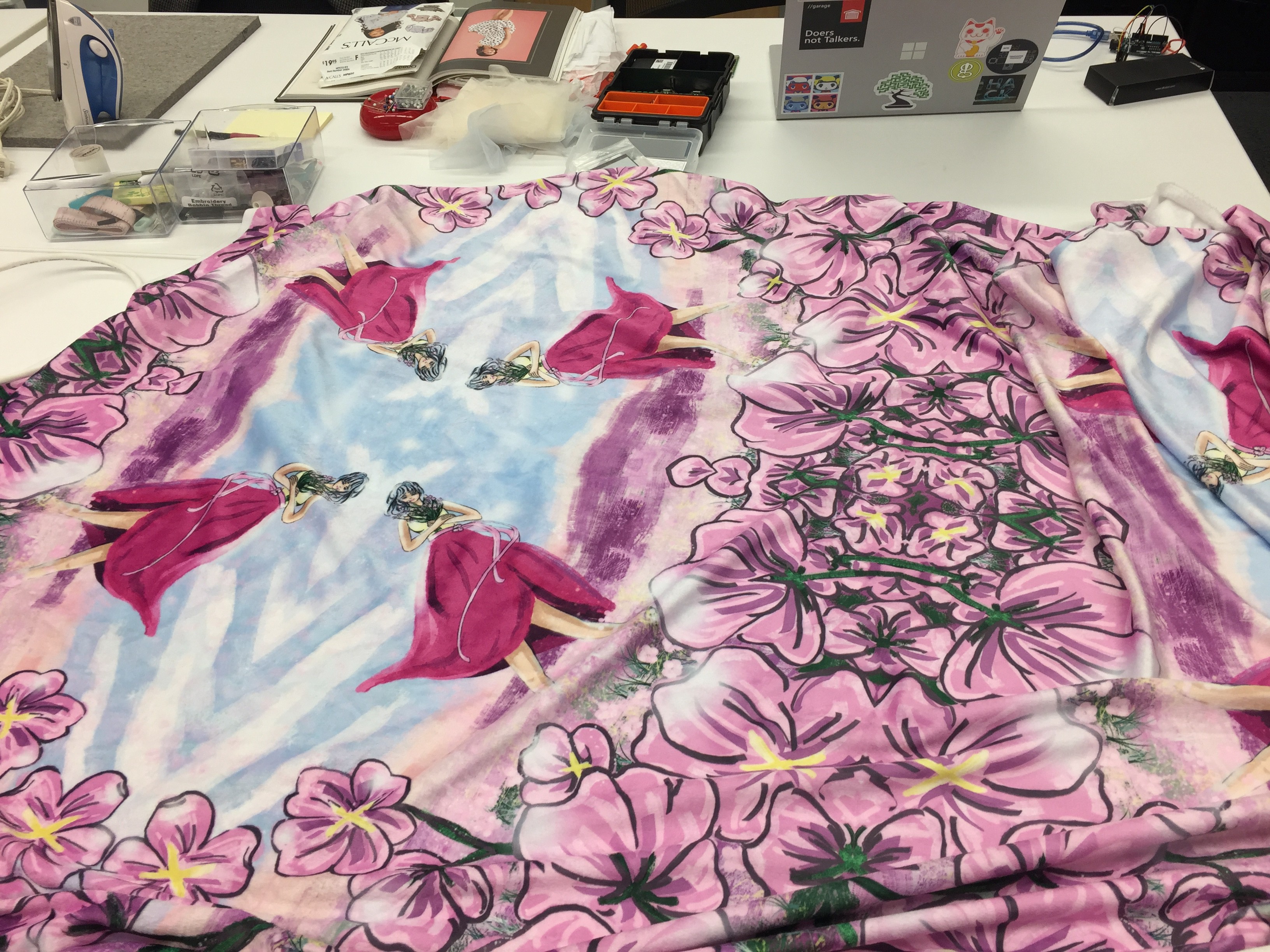 I painted my favorite flowers that are outside our apartment complex and printed it onto Minki fabric. The fabric is very smooth and soft. I wanted to make it into a dress based on the painting. 
The first step is to make a base layer. I made a halter dress using tulle cut out of a pattern.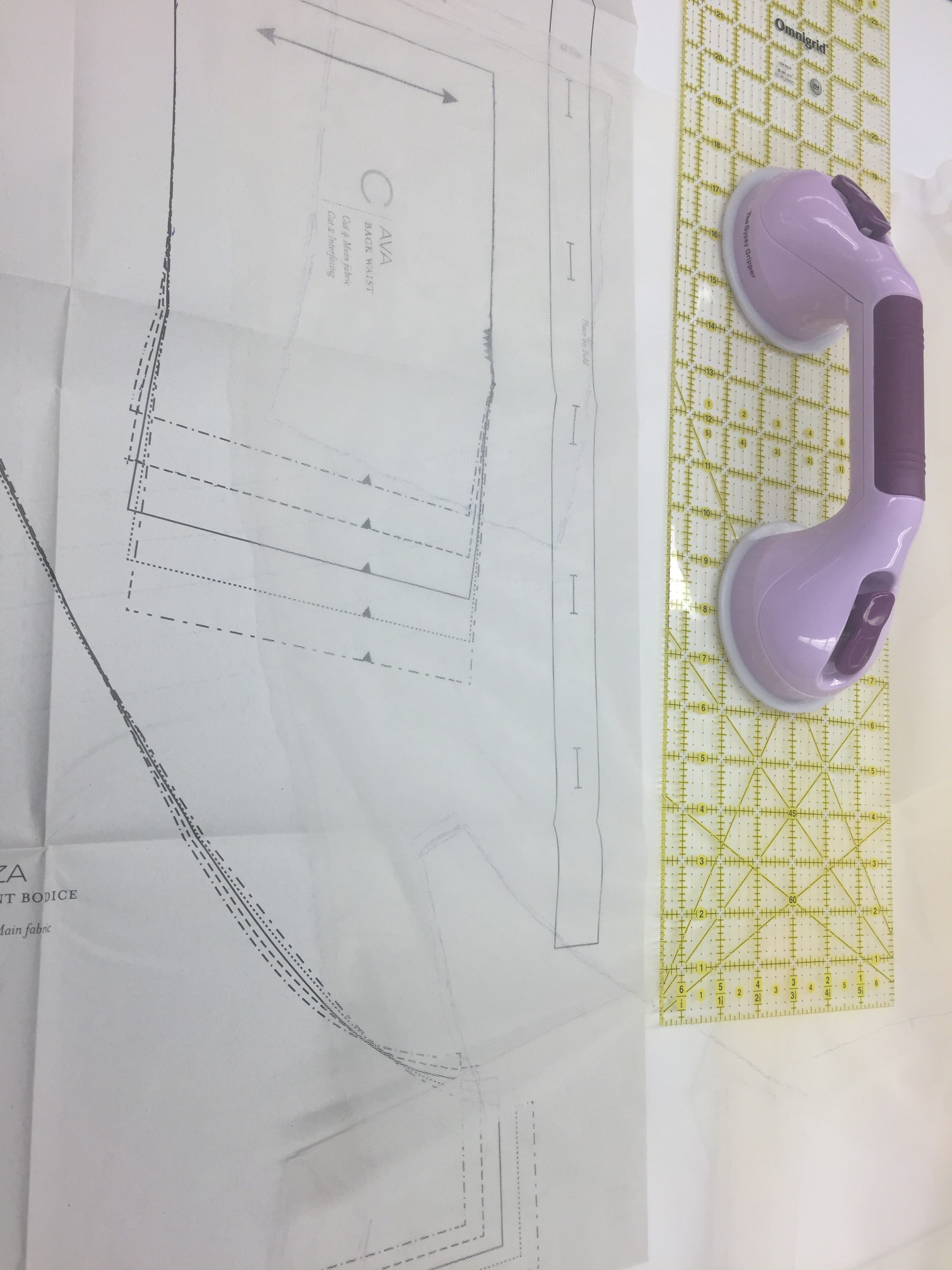 I love tulle and ribbons, especially when they are transparent.