A long time ago, I read somewhere about using 0.125" (~3mm) copper foil tape to create 50-Ohm traces on the back of single-sided copper clad board for quick RF prototypes. This width is very close to the usual 110-mil trace width you'd use on a PCB. Yesterday, I decided to try it out.
To run a trace, you just stick the tape to the PCB. The bottom of the PCB is un-etched solid copper which acts as the ground plane. I've done circuit prototypes this way before, but never really investigated the technique.
With the full 125-mil width, the impedance is a little low, reading around 46.5 Ohms. Don't worry if you find it difficult to interpret the trace. I found that I can locate what's what on the screen by touching the PCB trace with the tip of a screwdriver; the added capacitance shows up as a bump in the response. 46.5 ohms isn't bad - that's under 1.08 VSWR, and 29 dB return loss. You can also see how my lousy cheap M/M SMA adapter and board launch cause all sorts of bumps. Quality microwave connectors are expensive for a reason.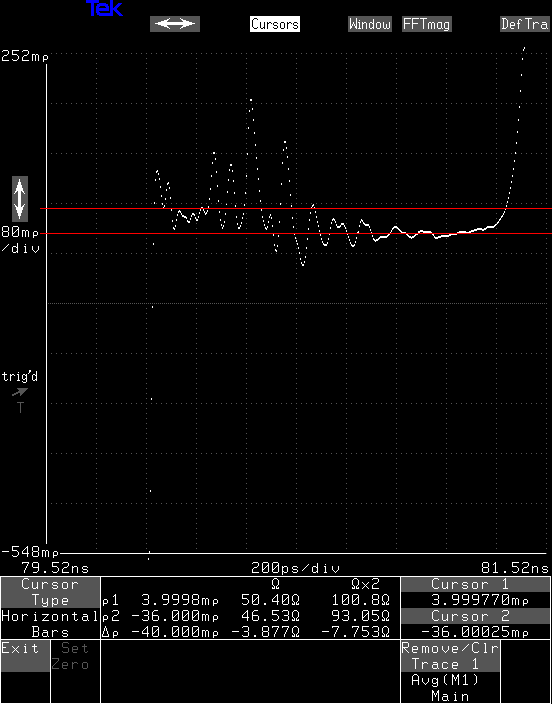 I tried cutting the trace down slightly (the image above is of the trimmed foil - you can see a little notch right after the BNC connector. I removed too much foil, and ended up at 51.2 Ohms. This is a little better at 1.03 VSWR and around 38 dB return loss. Whether this extra precision is worth the effort depends on what you're doing.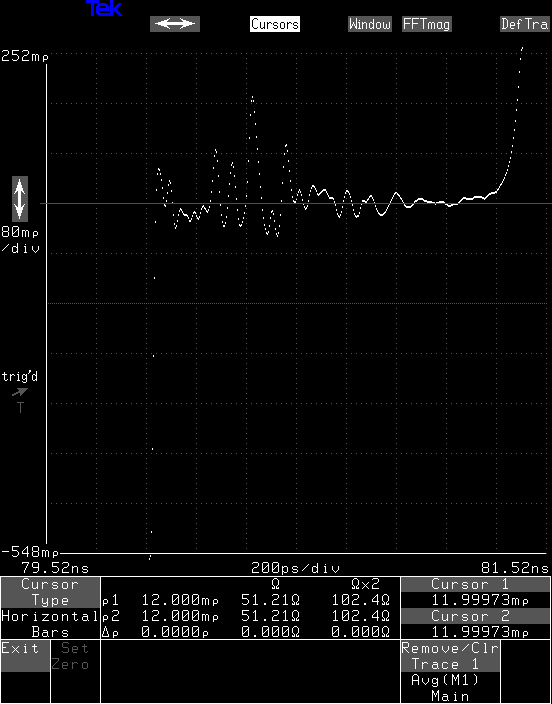 There's a lot more that would be interesting to look at - like loss, for instance - but being able to whip up some prototypes quickly without etching, milling, or waiting for PCB fab services sounds pretty appealing.
The problem, of course, is that this microstrip trace is really big. I wonder if I can find some thin single-sided copper clad that would bring down the trace width?