So since the mechanical parts of the speaker is done (except the crossover filter) finishing the appearance of the speaker is next on the list. I started sanding down the sides of the front and back panels so that it is flush to the sides of the speaker.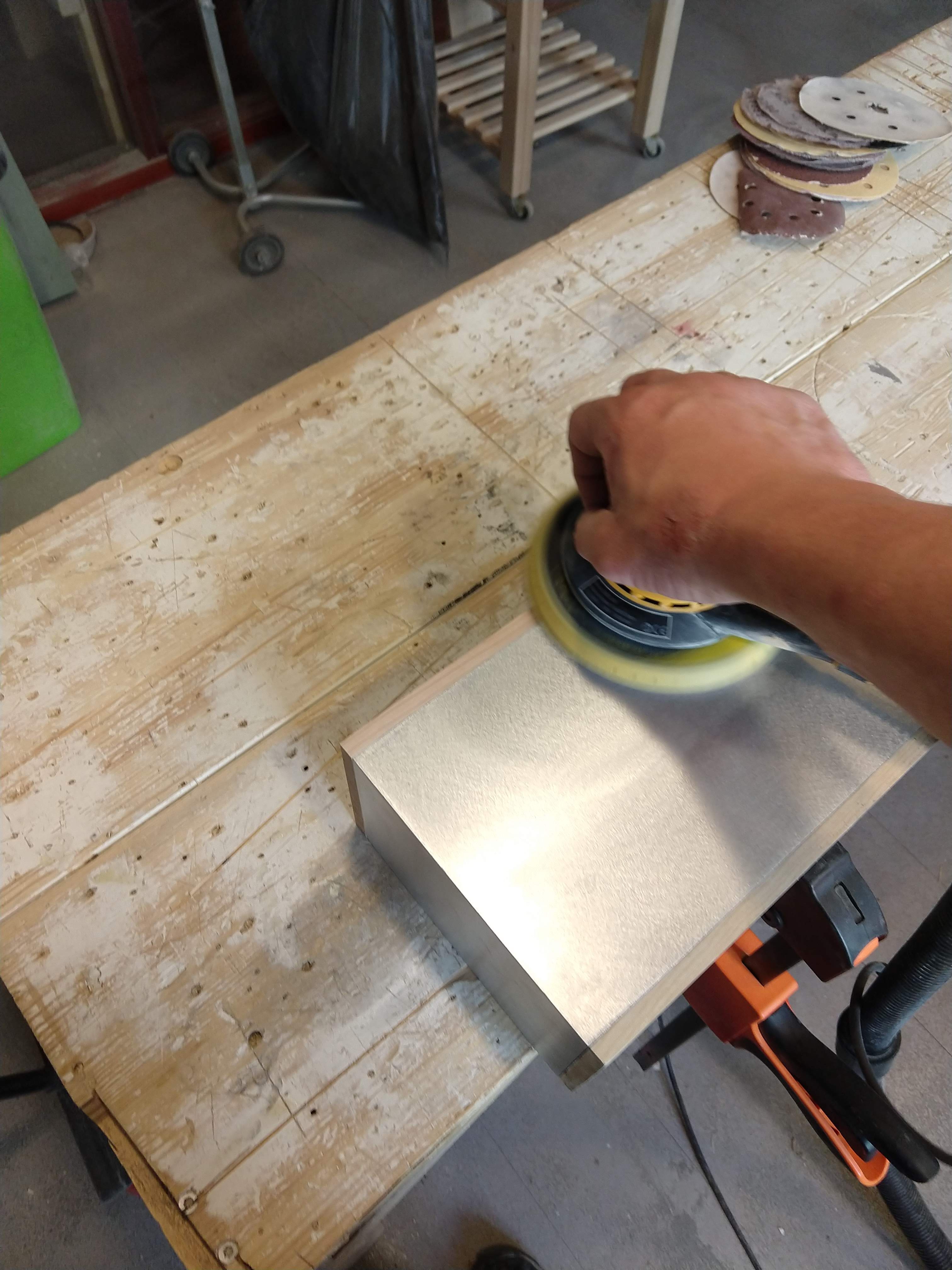 I started with a 80 grit paper and went up to a 320 grit paper to finnish it. I might treat the aluminum with some polish.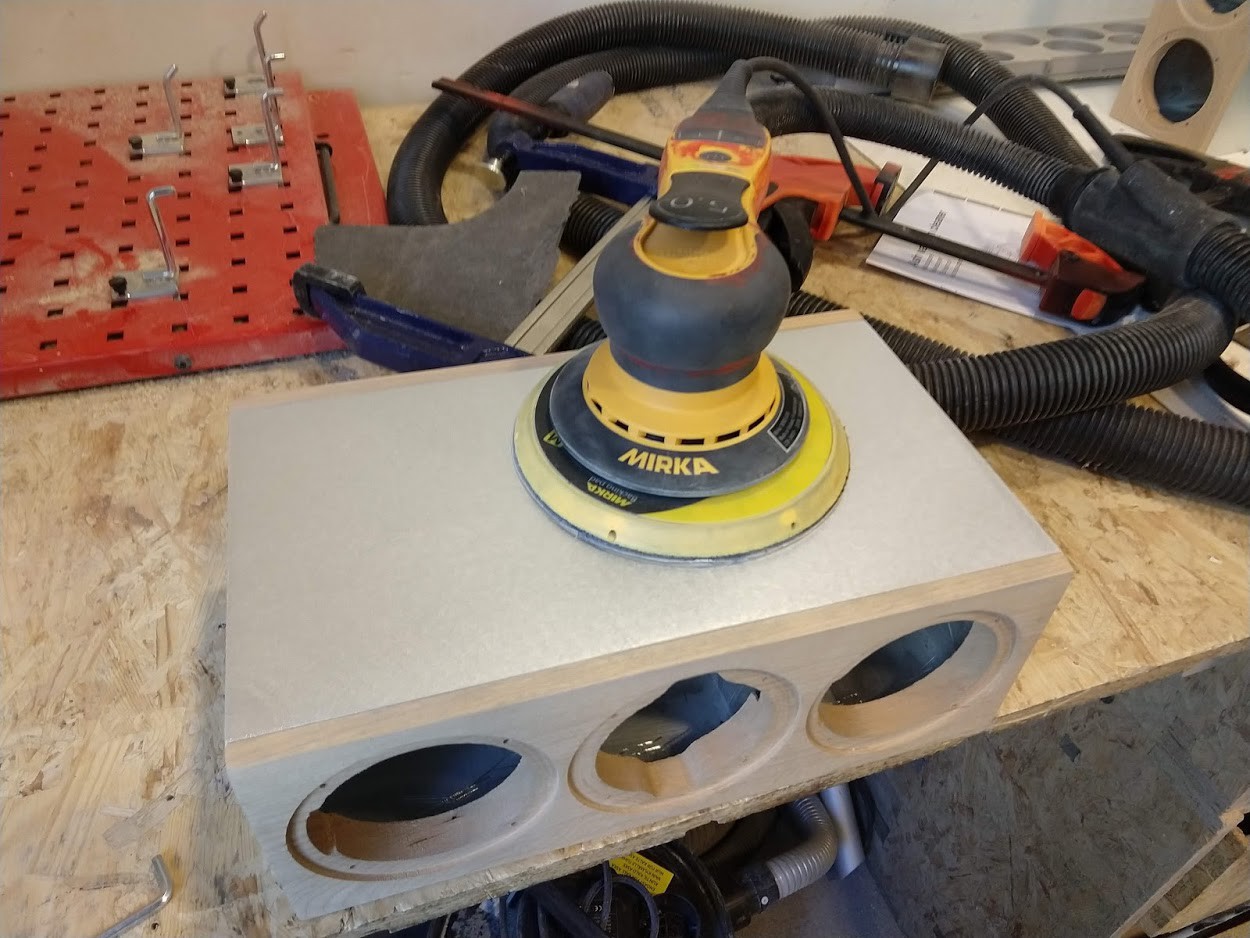 I used this mirka deros sanding machine for the job. you will not want to go back to regular sanding machine after using this one. it has built in dust collection through the sanding paper/grid and the accompanying vacum turns on and of automatically. its such a joy to use.

quite satisfied with the finnish. Now onto oiling. I am complety new in this field but after some recomandations I decided to use some pigmented hardwax oil.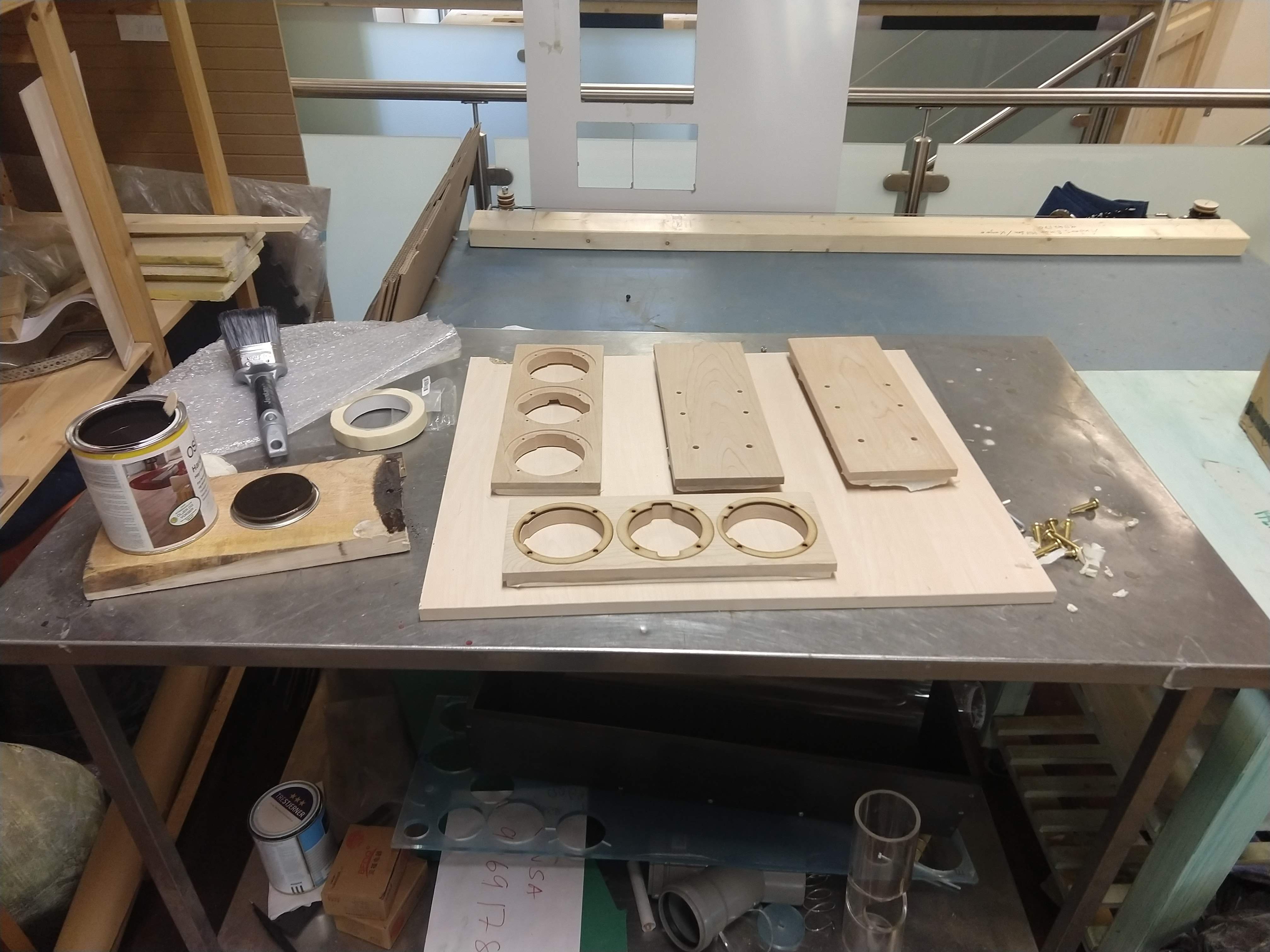 First part of oiling was masking. I masked of all the parts where i didn't want to get painted.
The oiling went along well, but I did notice that: A: I was completely new at this and B: I used the wrong brush.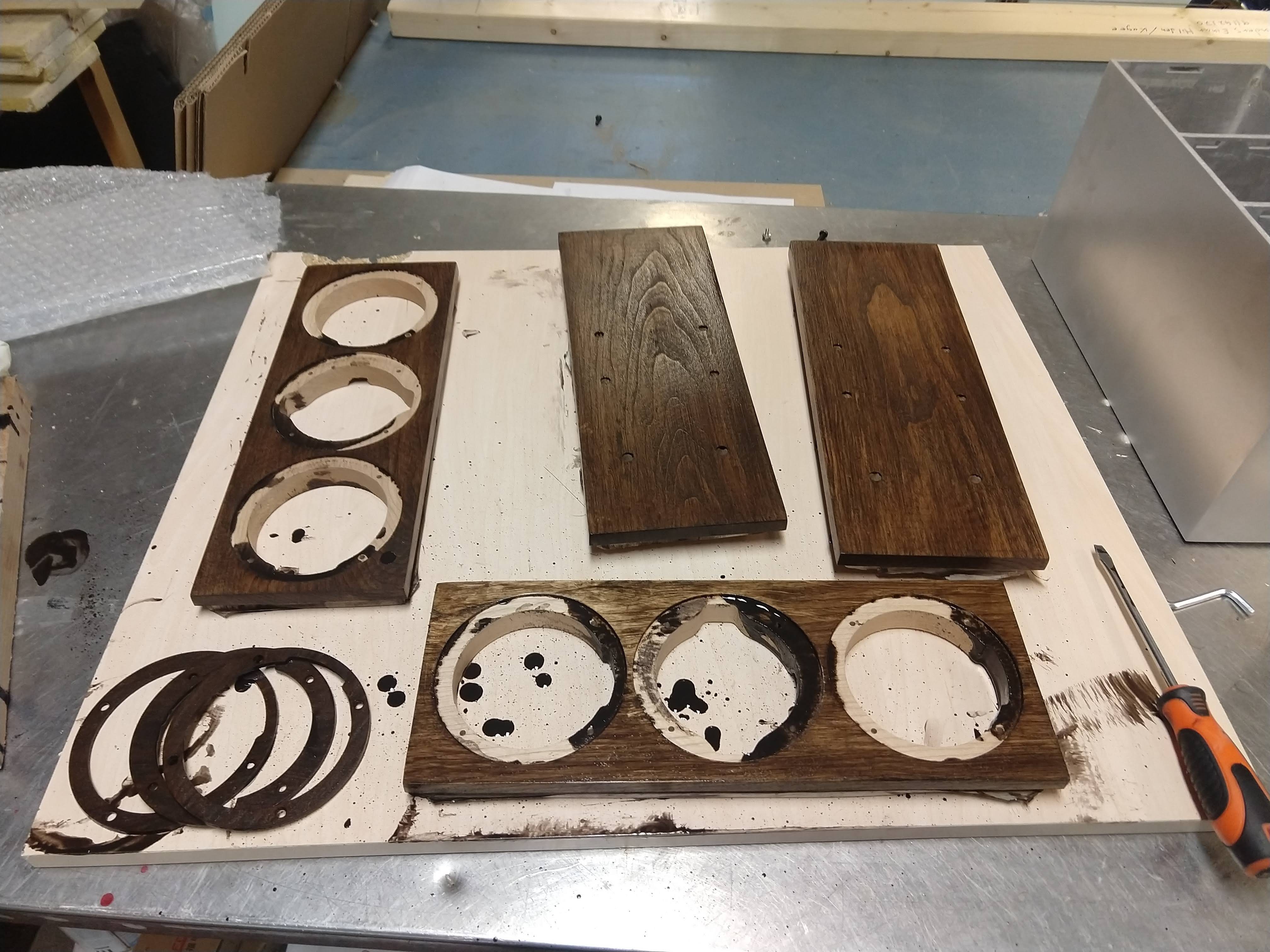 Quite happy with the finished color and texture!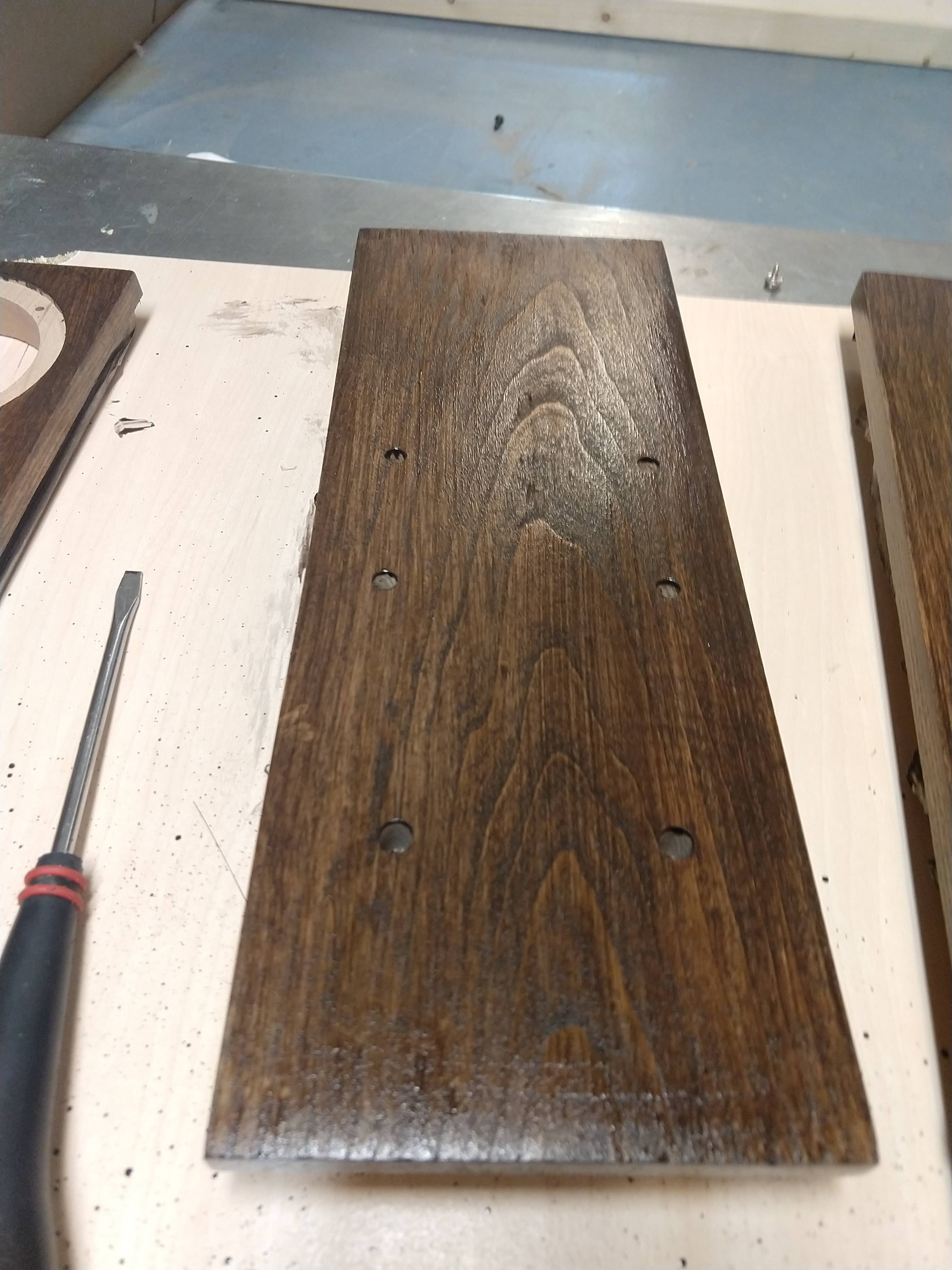 Next up is gluing the front panel on and assembling the crossover!