Recent versions of Bird scooters are called the Bird ESB or ESX. They are manufactured by a subsidiary of Segway. They weigh more, they're sturdier, and more importantly to Bird's bottom line, they are vastly more secure. However, being more robust comes at a cost: the retail price of the Ninebot scooter is approximately $150 more than the Xiaomi M365.
The design of these brains were contracted out by Bird to Mobilogix, manufacturers of asset tracking and IoT devices.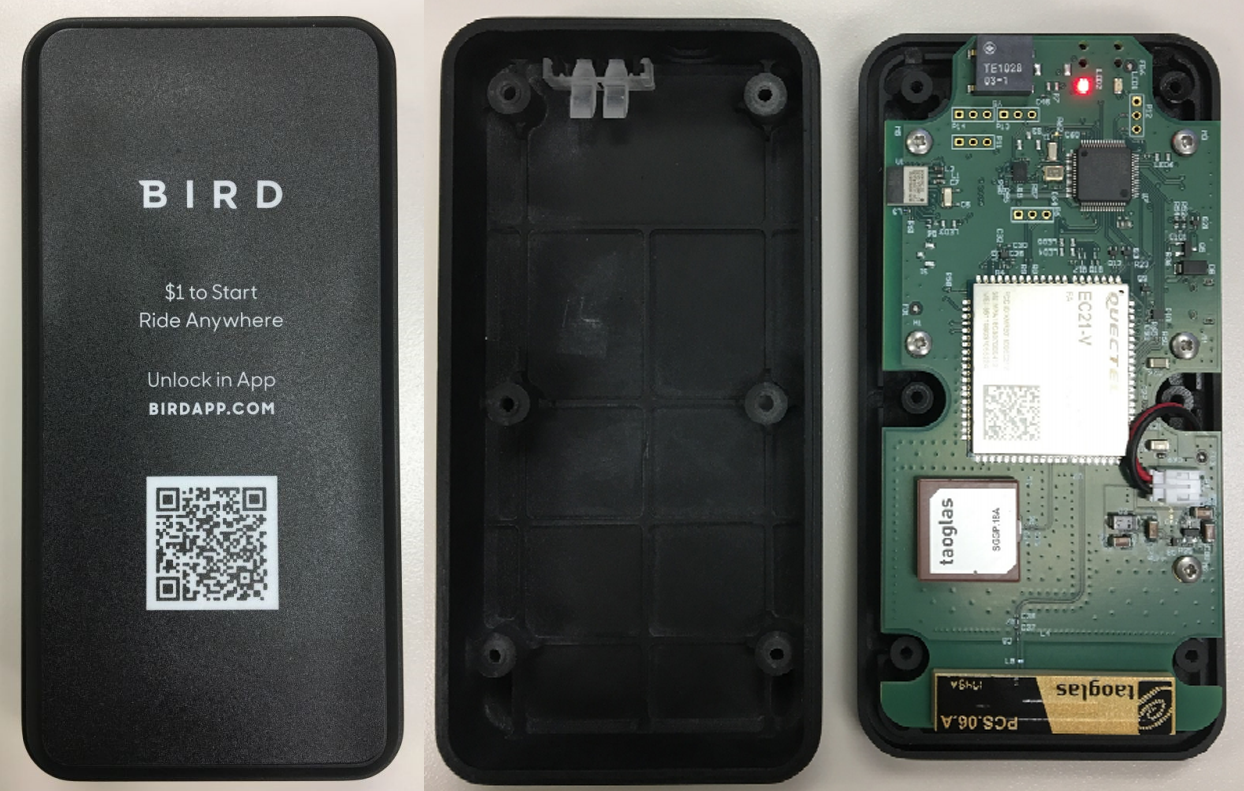 Notable features of the Mobilogix boards include a much, much more integrated design. Instead of Particle dev boards, this board features a Quectel wireless module with an integrated GPS receiver. The connectors for this board are not designed to fit the wires of an existing scooter, instead the scooter and brain board were designed in tandem. Overall, the V.2 Bird Brain is vastly more integrated, a cleaner design, but still slightly overkill. There's no reason for Mobilogix to use a Cat-1 modem for a device that is sending a few dozen bytes to Bird servers every few minutes.