Finally after a long wait the new TMC4671 boards are here!
This time almost fully assembled from the factory. Not going to make any more completely by hand...
The picture shows the old one compared to the new one.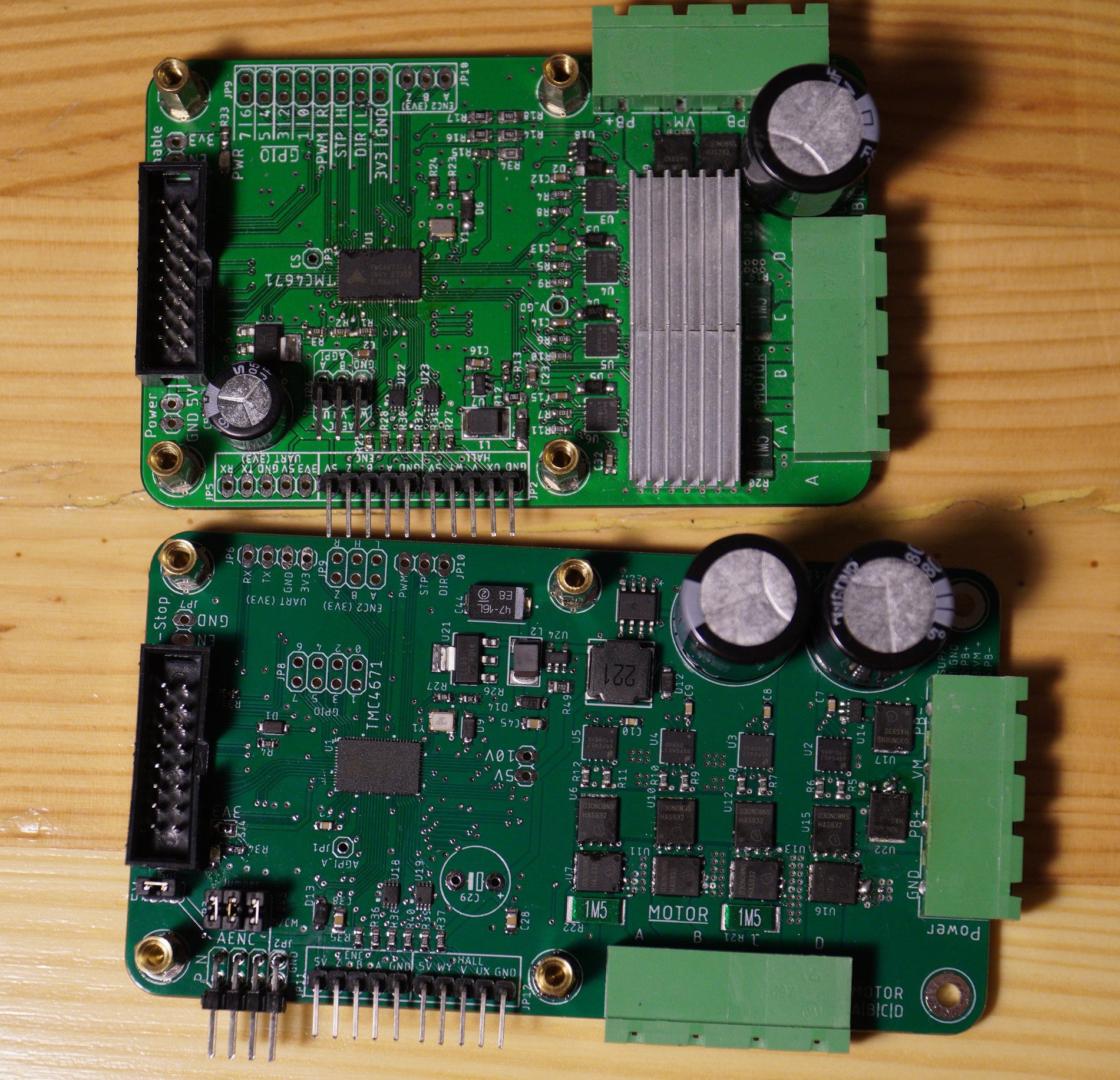 Changes include:
2 motor caps
Onboard 5V regulator
Differential SinCos encoder inputs (Insane resolution)
Common voltage reference for shunt amps
Mosfets not blowing up on 48V (lowside gate pulldowns, safery zeners + 5v regulator for quick startup)
LM74700 instead of LM5050 for much stronger and faster active diode switching.
Better terminal layout for connecting motors due to rotated power stage.
NTC temperature sensor
Update video hopefully coming soon with some details about the changes and sincos features.