Assembly
The Laser Cut MDF arrived a few days ago.
Here are the pieces after a wipe down to remove loose soot: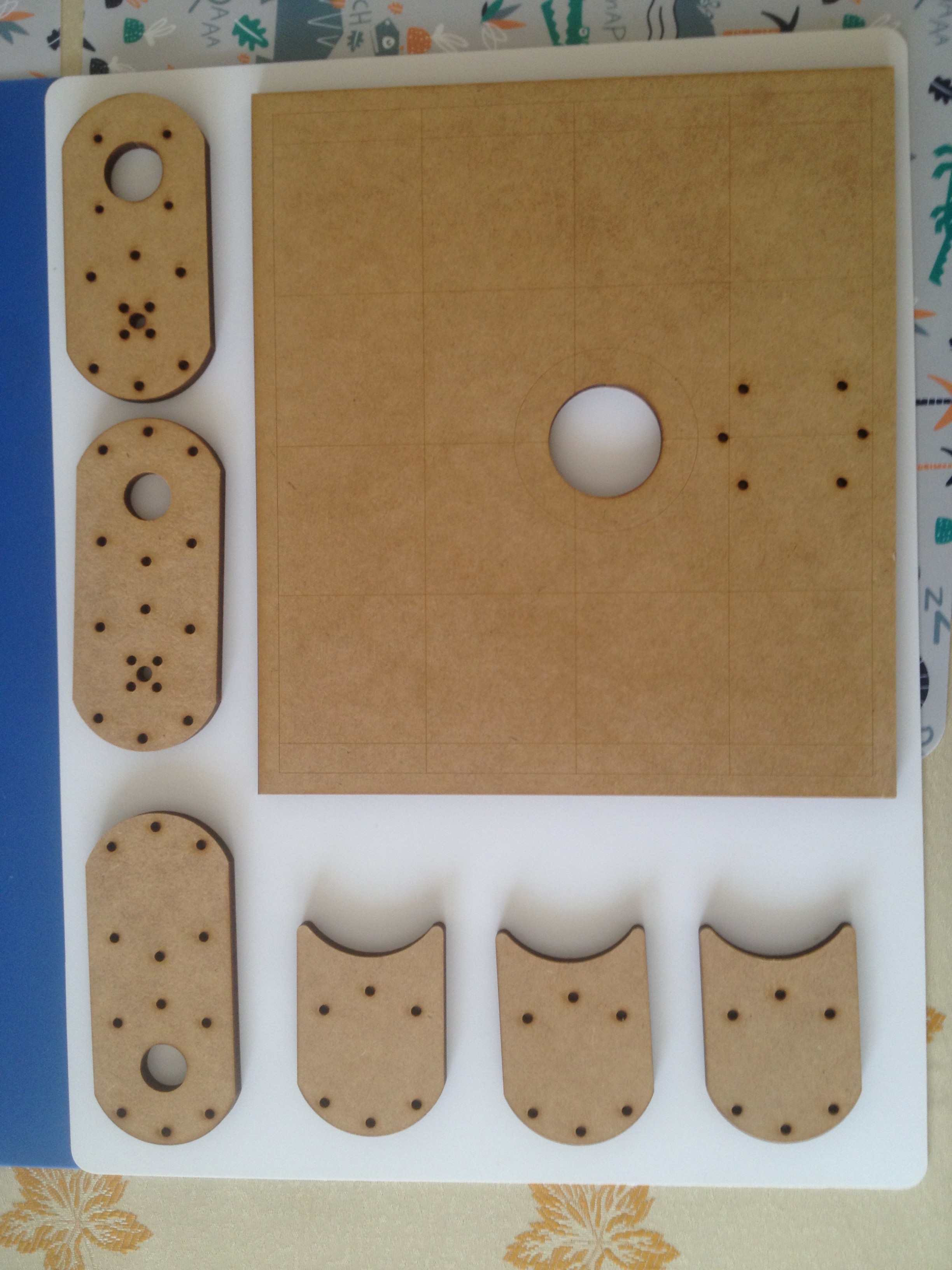 And here it is assembled:
Over all I am happy with the machine rigidity (good enough), but the wiring need more thought. I added extra holes to the arms for routing wires or adding wiring posts (refer to the white tape). Really the laser cable is too heavy for this machine.

Tidy Up
Tidy upped the stepper cables and added hard stops (i.e. brass standoffs):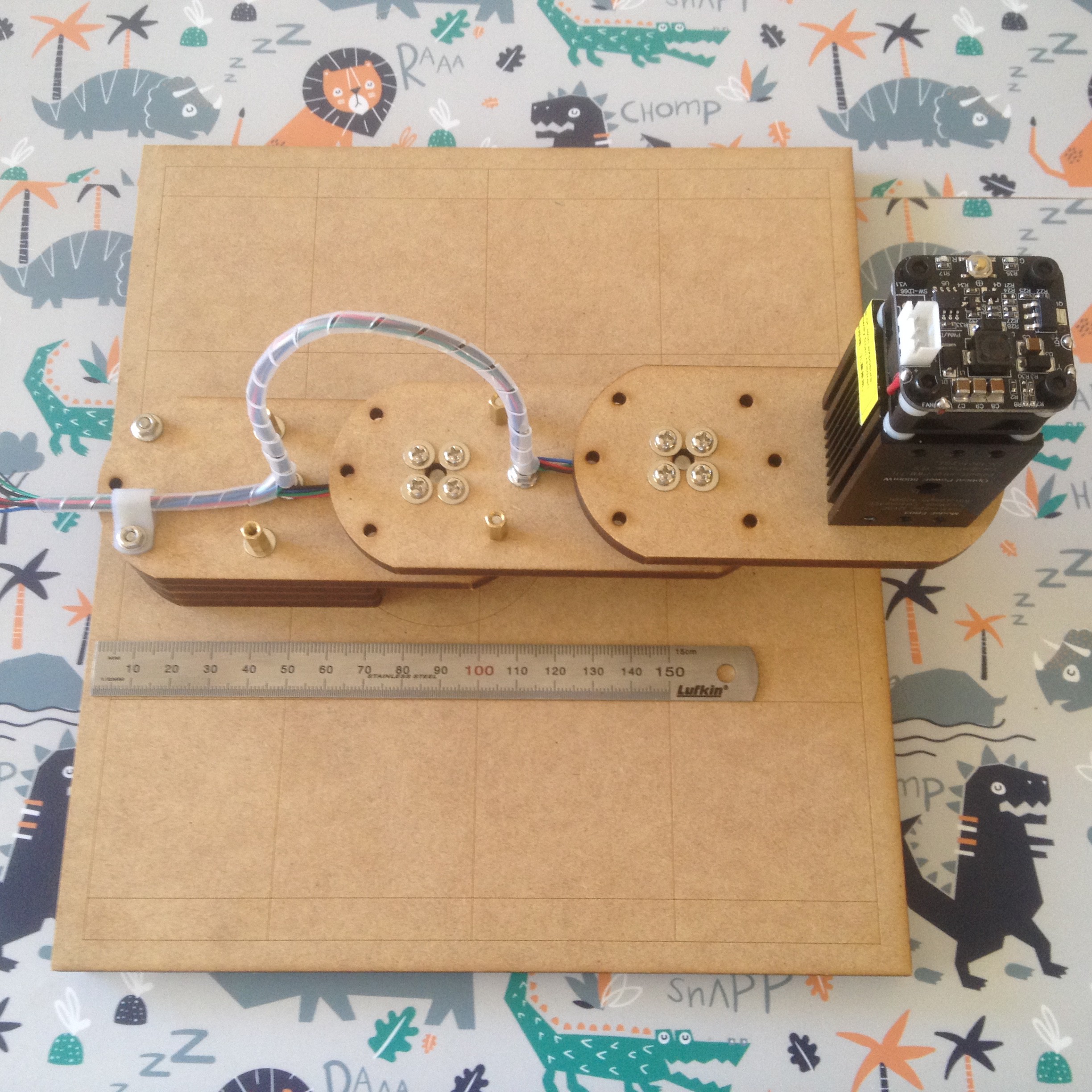 The homing procedure would be Arm 2 then straighten up, then Arm 1: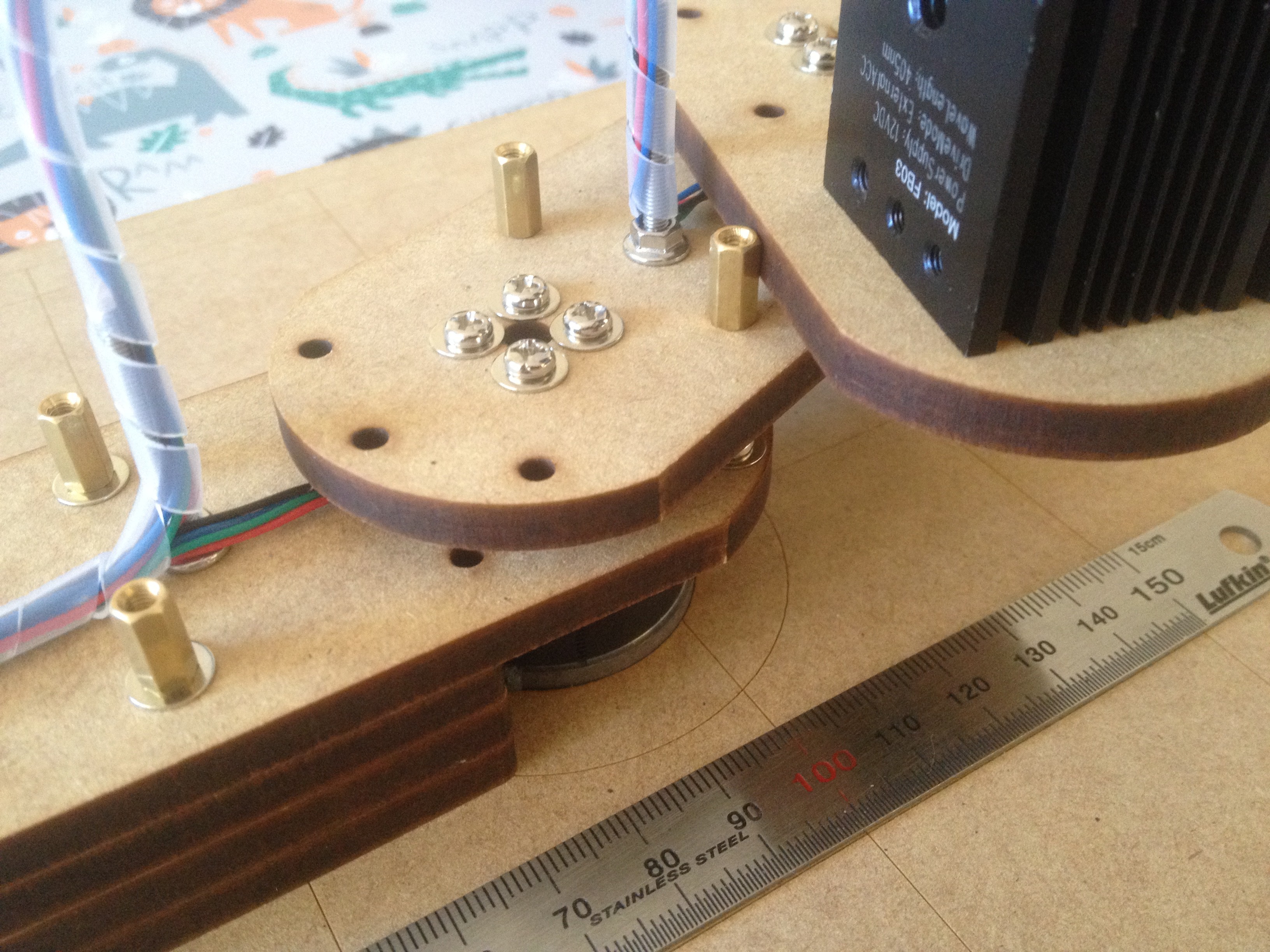 Need of order some longer M3 bolts for the base, and make up a cable for the laser.
After that I need to look at the controller hardware.

Okay Hardware Done
Here is the wired up machine: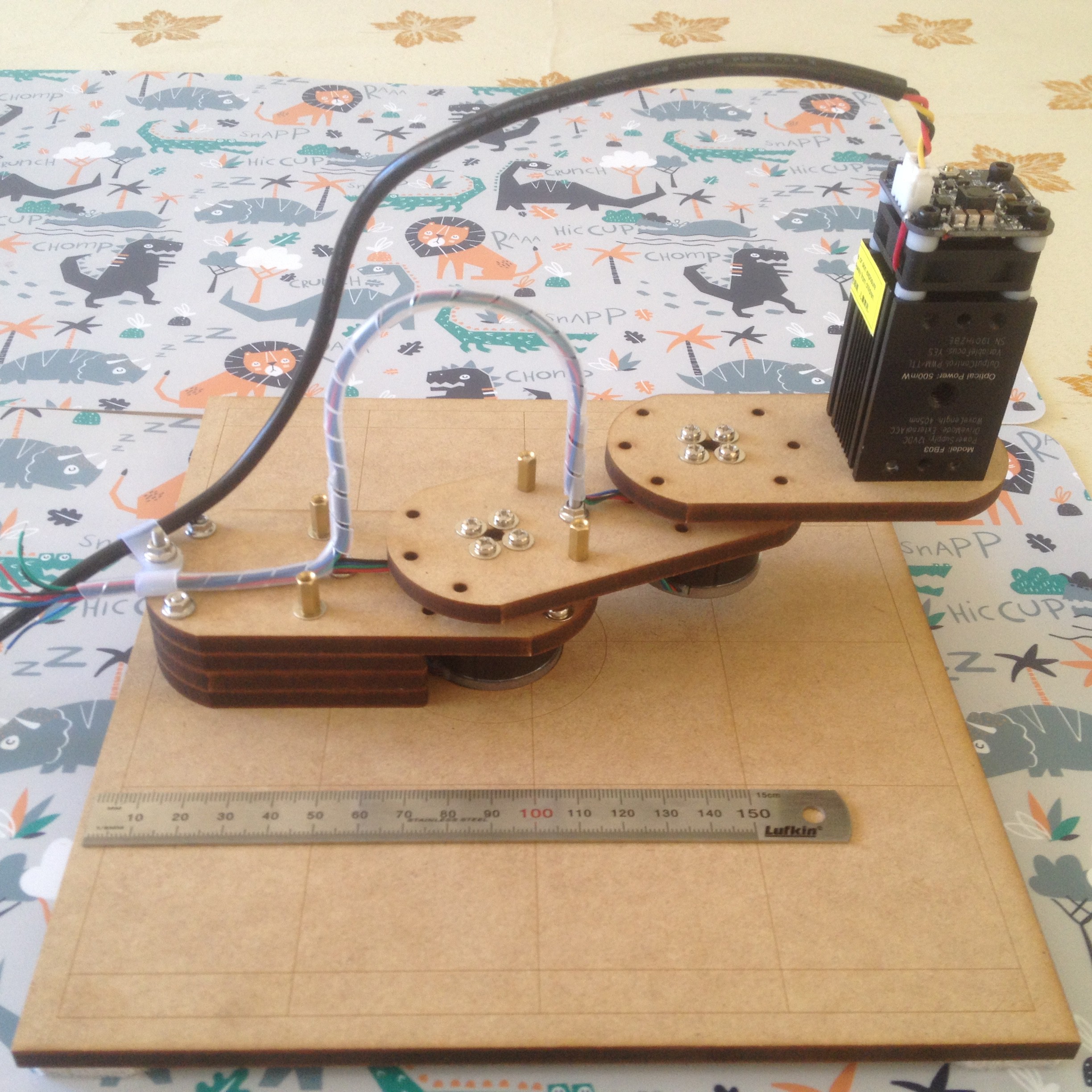 AlanX