First rover (baptized Coquine) shipped to Norway, sponsored by the Ellehammer foundation.

Made by a 6-year old and her mother.

Now it is stuck in customs :( Should have labeled the package clearly. Learning as we go.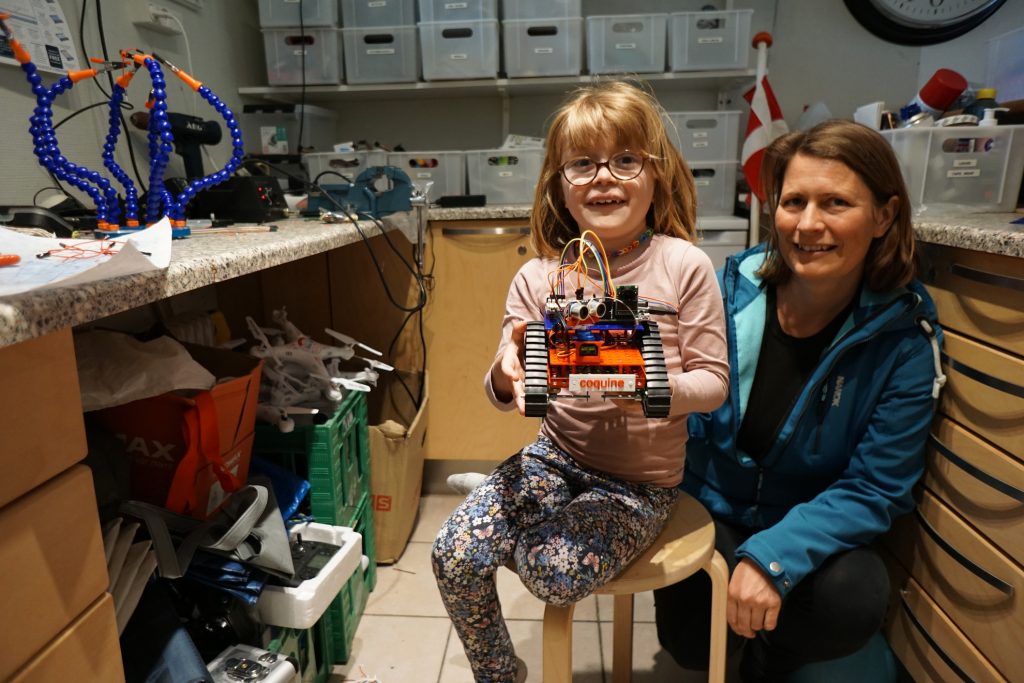 We decided to assemble it before shipping it, just to be sure that it works. Lucky we did that!