We're finally back and it's been a crazy few days - both on MakerFaire and beyond, as we have never been to Italy and never traveled for such a long time as a team. Saw amazing stuff, met nice people, drank a lot of cappuccinos!
So, in short:
- We're dead tired, but we're starting to get back to life;
- On the way back, they lost one car from a night train we were supposed to take from Rome to Venice (we decided to go the long way), and the station had to arrange a motel for us and the other passengers. The guy on the motel reception didn't even blink when we told him the story - said that's completely normal. We wrote a facebook post about the adventure (and posted some photos of huge Venetian seagulls!);
- By the way, we ate our best pizza in Venice - in Pizza 2000. Good shit.
- Back to the MakerFaire: it was HUGE. Hundreds of makers. Thousands of people. 

The first day, Friday 18th, was Education Day in Italy. Up to 25 000 students boarded the trains from? early in the morning and crowded Fiera di Roma. In a couple hours they ate almost one kilogram of sweets that we brought from Kyiv, and that's only cause the plate wasn't big, and we filled it at some intervals. Well, if that's what it takes for the kids to like technology!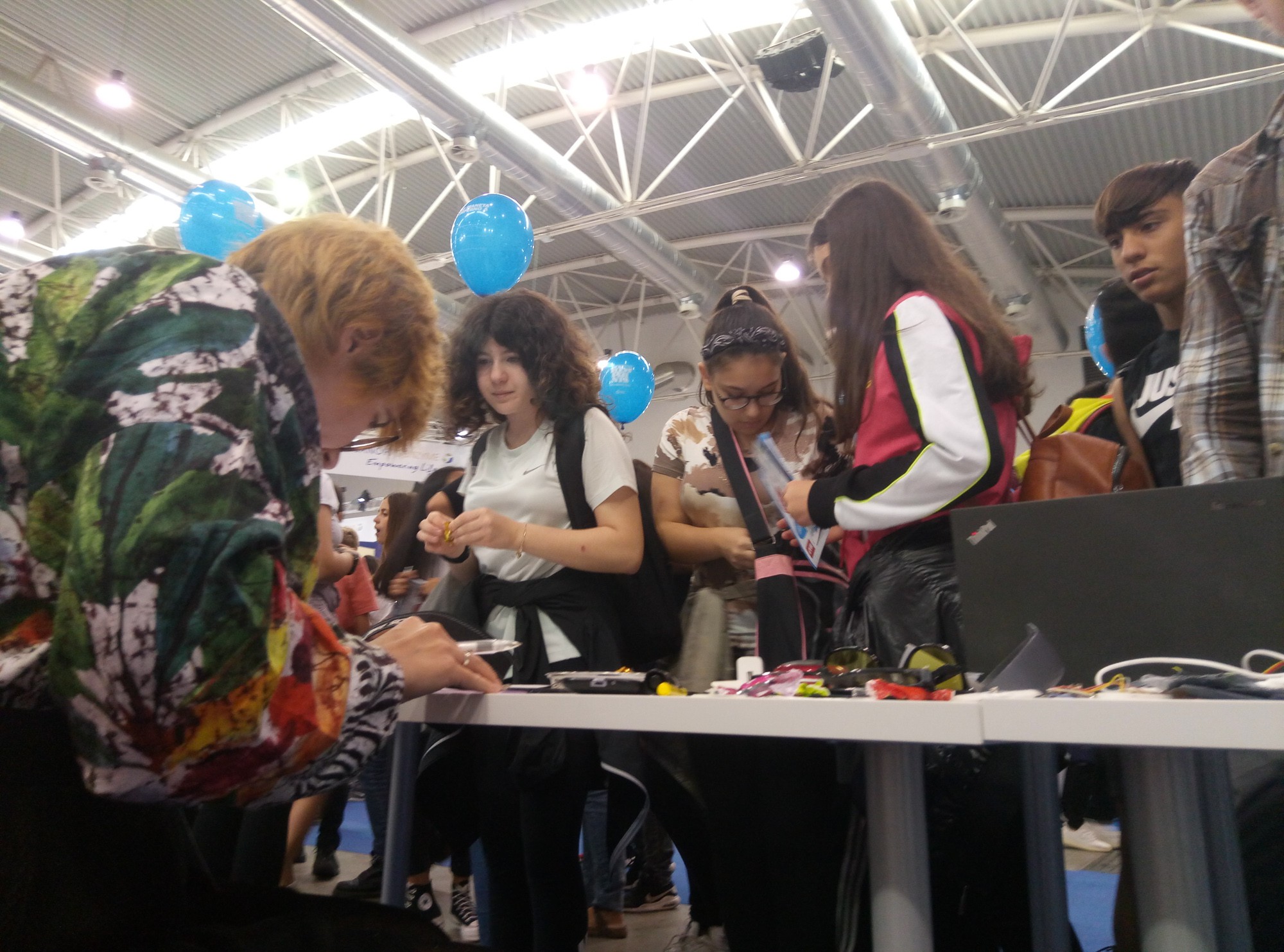 - Saturday was more niche - people were more focused, listened with interest and tested uECG and uGlass. This was also the day when at least two doctors came to our booth, saw uECG, brightened up visibly cause they liked it and said the signal was good - one even gave us suggestions to add a cardioprobe to see the ECG signal from various angles. Very useful, will definitely want to work on that.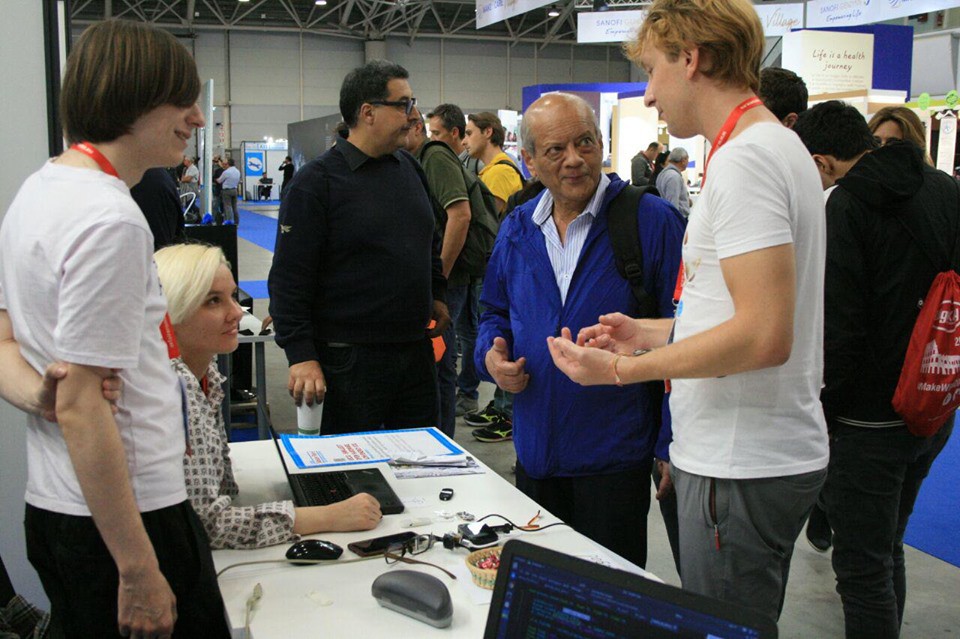 We also learned to explain what our devices did with gestures and simple keywords, as it turned out most Italians don't know English - "Bluetooth ECG, PC, Android, medical signal, electrocardiogram, like in hospital, here - is - from - here (pointing at the device under T-shirt and laptop screen)" and so on. Sometimes just gestures, and it was even faster :)

This was also a very social day - we met Naomi Wu (aka SexyCyborg)! In real life, she's VERY lively, and very friendly. She brought a drone that could charge from a pad with pogo pins and a LED ring - we took some pics of that and a selfie :) She's also stylish and just great, liked her a lot!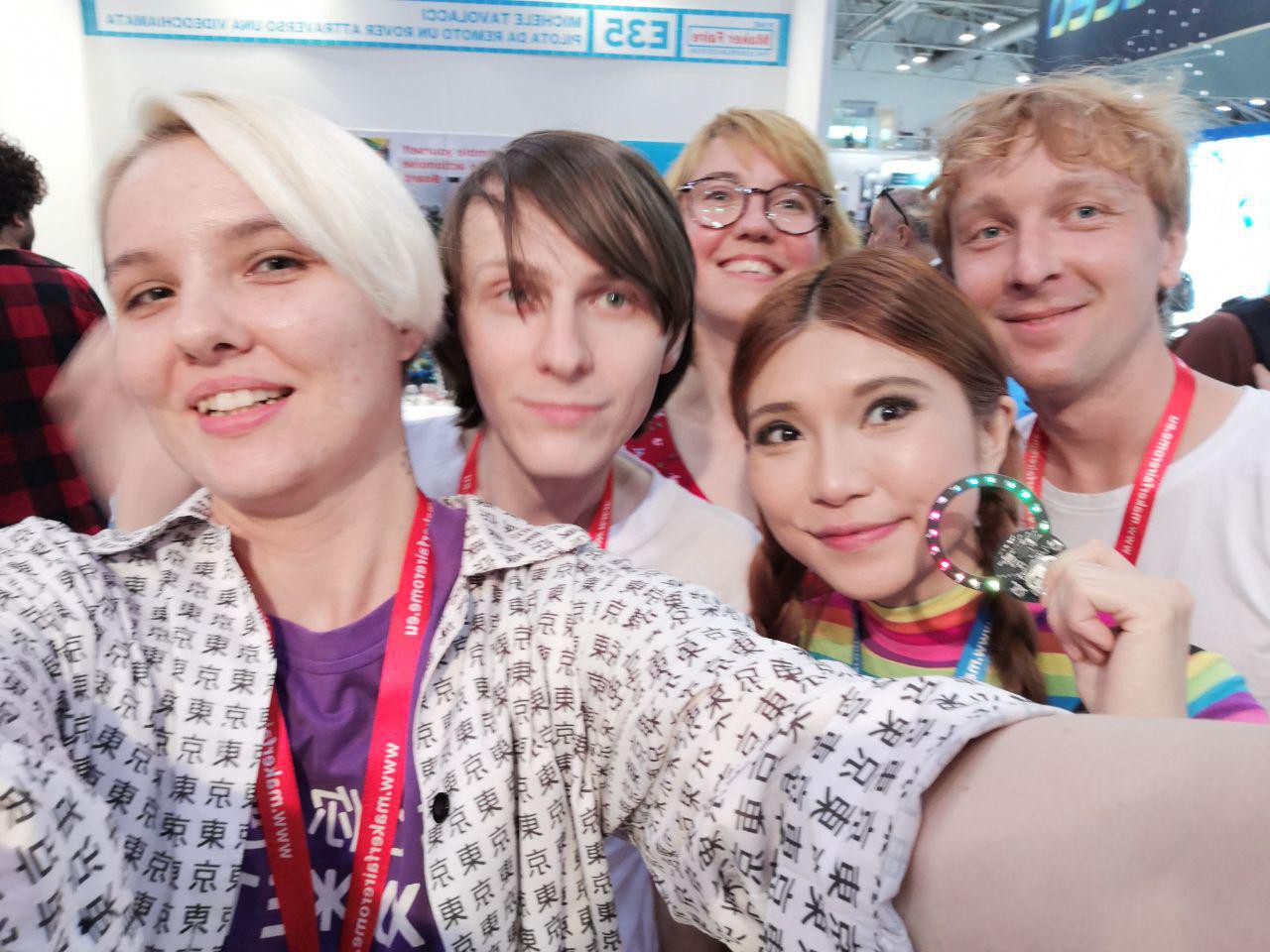 In the evening, we went to our first Hackaday meetup! Met a lot of people: Mike Szczys, Larry Bank, Kitty Yeung, Helen Leigh, Drew Fustini (from Beagleboard), Robert Fitzsimmons (he of the large LED), Mastro Gippo (he's the one making PRISM), Laura Gales from UDOO, and other guys! A loud bunch showing each other devices with LEDs in an Italian restaurant. Loved it!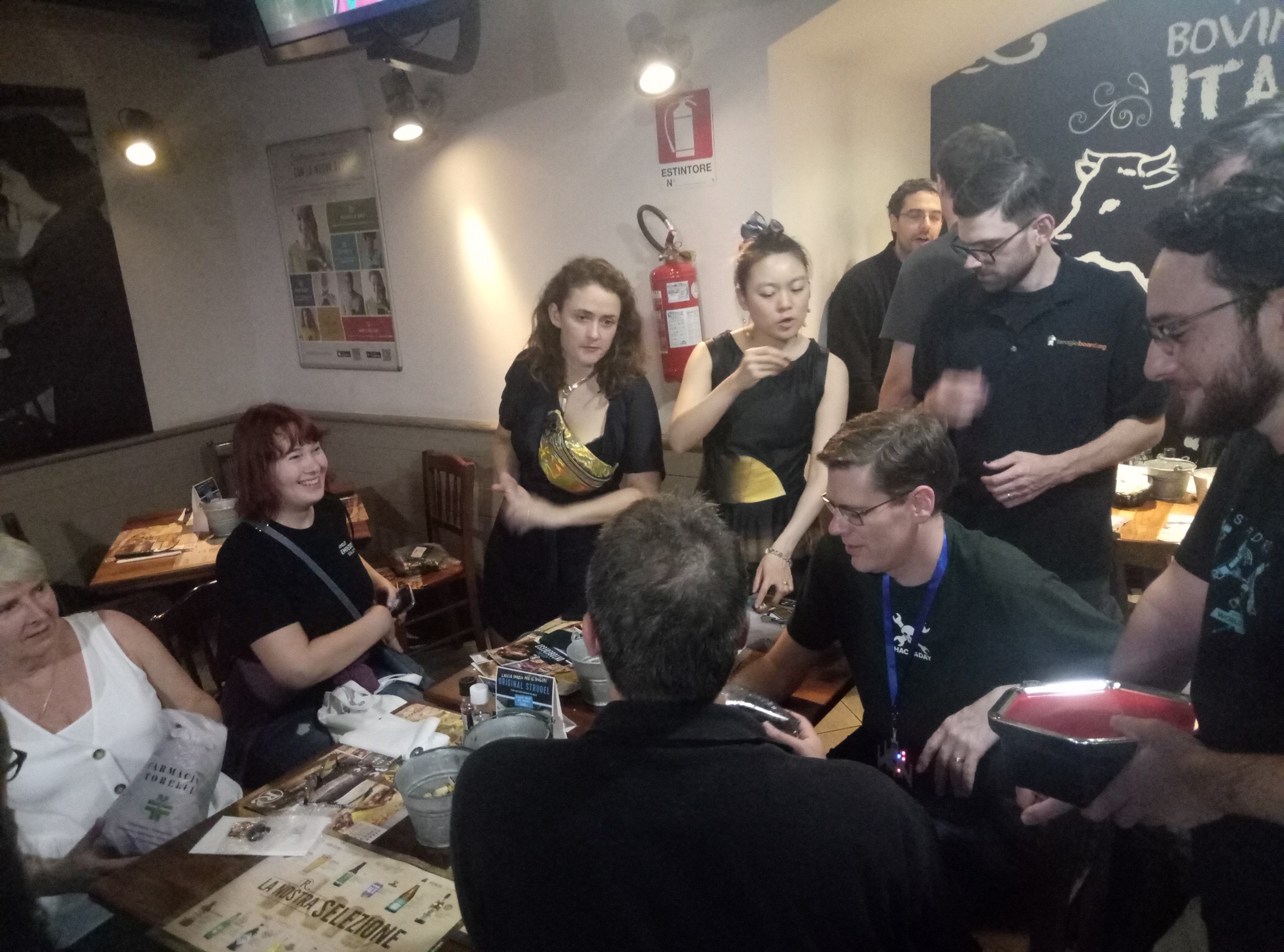 - Sunday was rather quiet. Our table looked the most professional and we answered more clearly after Saturday. Our broken Italian English was perfect. We were getting really tired though, cause we tried to see Rome in between (mostly in the evenings) and slept very little. Also, tending to the booth and answering a lot of people at once is very draining - but it's also something you can't feel anywhere else.

We also took some time to go and see the other booths. There were 10 halls, and we tried to visit at least some of them, take pictures, talk to makers - want to write a separate log about that. There was just so much of everything!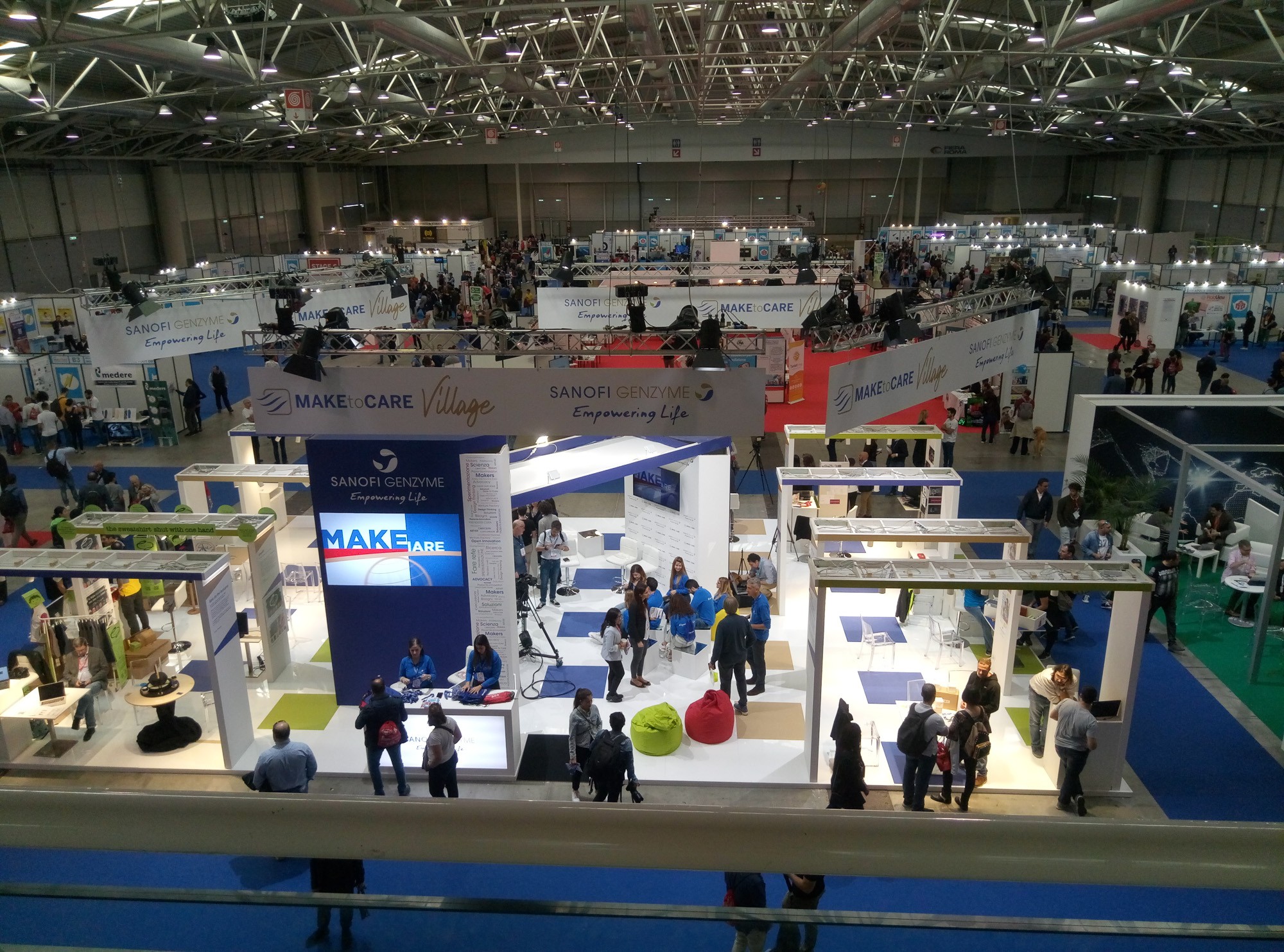 Looks like this is almost it for this log! After we came back and slept for a day, we noticed something's been happening to uGlass page, cause it's been snowballing followers and it's now in top of the projects page. Was that Mike Szczys' comment? :)

Now we'll have to go and write a log there too!