Finished main board design - it's 13.7 x 6.6 inches: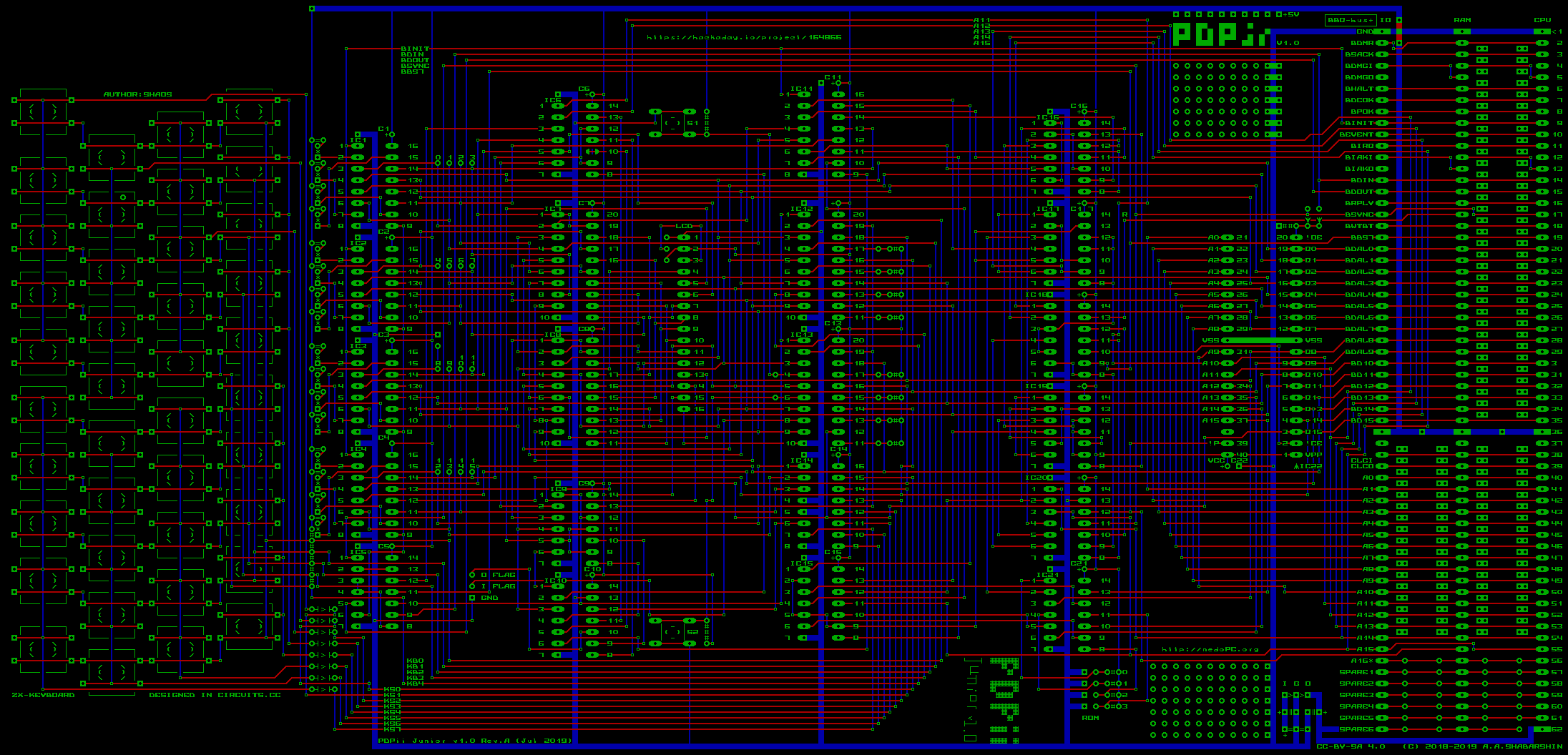 For the board I used the same Circuits.CC (my online tool for making simple schematics and PCB):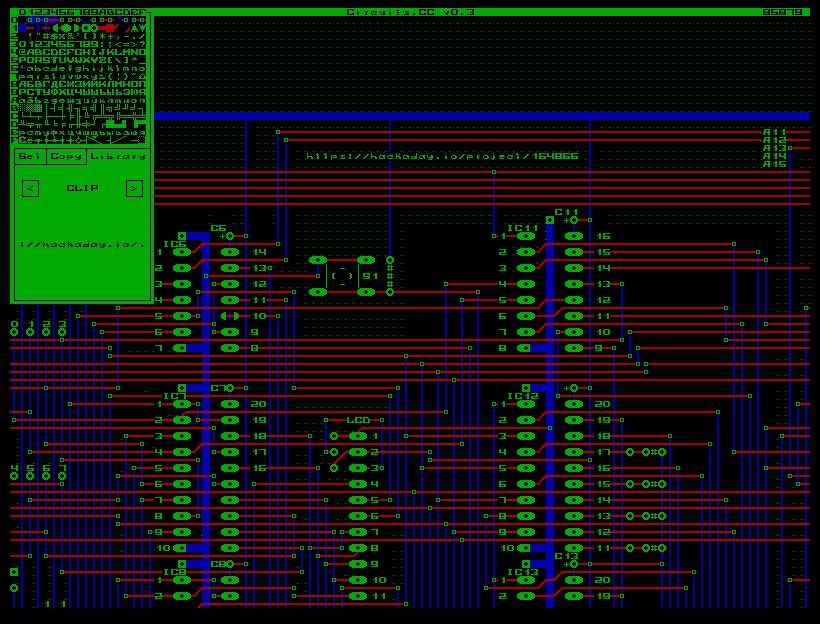 To make board image more readable I rotated it, moved to grayscale and inverted: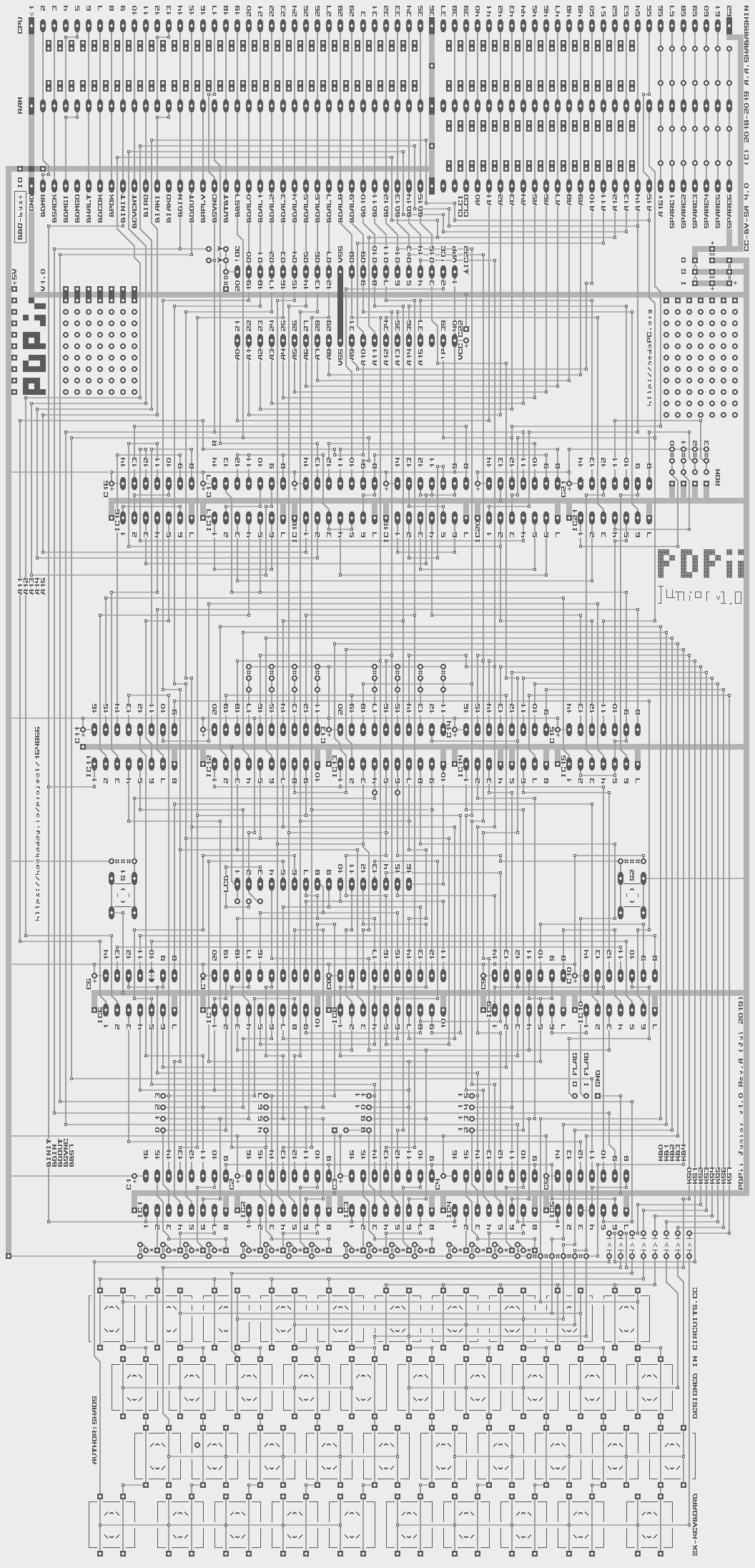 and even printed in scale (160 dpi) to see if components are fitting well ;)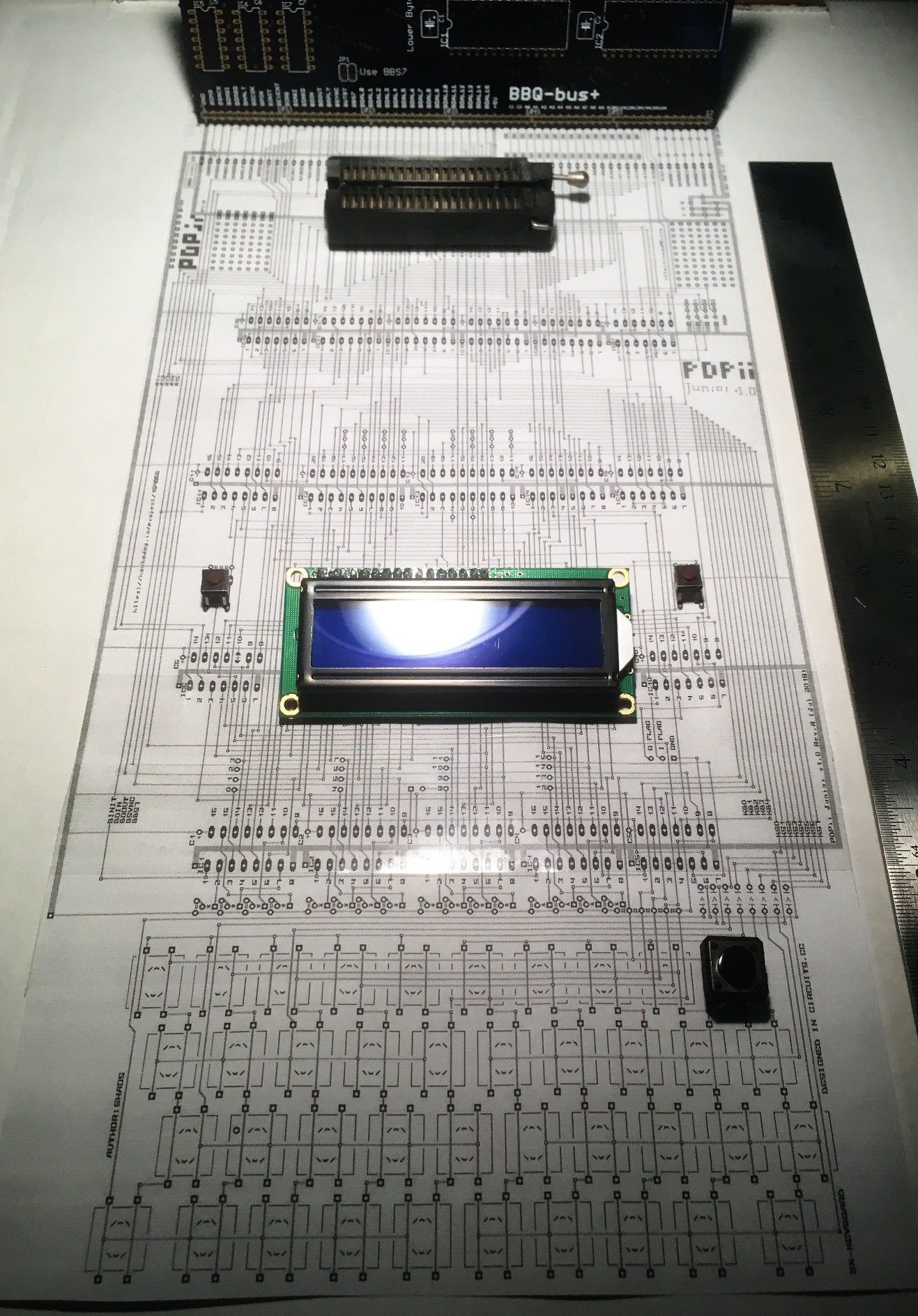 Now I need to write C-program to convert my tiled pseudo-ASCII design to Gerbers for production ;)
P.S. Just noticed a few things to fix - probably 1st of all I need to write C-program that is looking for errors like interrupted wires. incomplete pads etc...