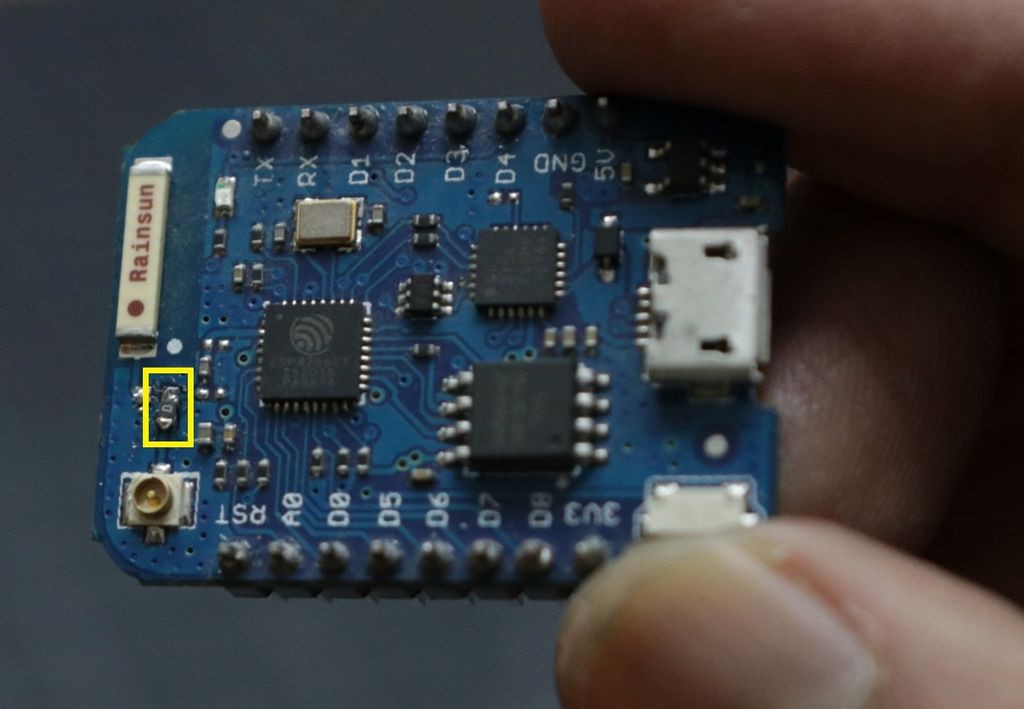 The Wemos D1 mini Pro board have an inbuilt ceramic antenna along with provision for connecting an external antenna to improve the range. Before using the external antenna, you have to reroute the antenna signal from the built-in ceramic antenna, to the external socket. This can be done by rotating the small surface mount (0603) Zero Ohm resistor (sometimes called a link).
You can see the above picture, how I have done this.
You can also watch this video made by Alex Eamesto to rotate the zero ohm resistor. Then snap the antenna SMA connector into the Wemos Pro mini antenna slot.