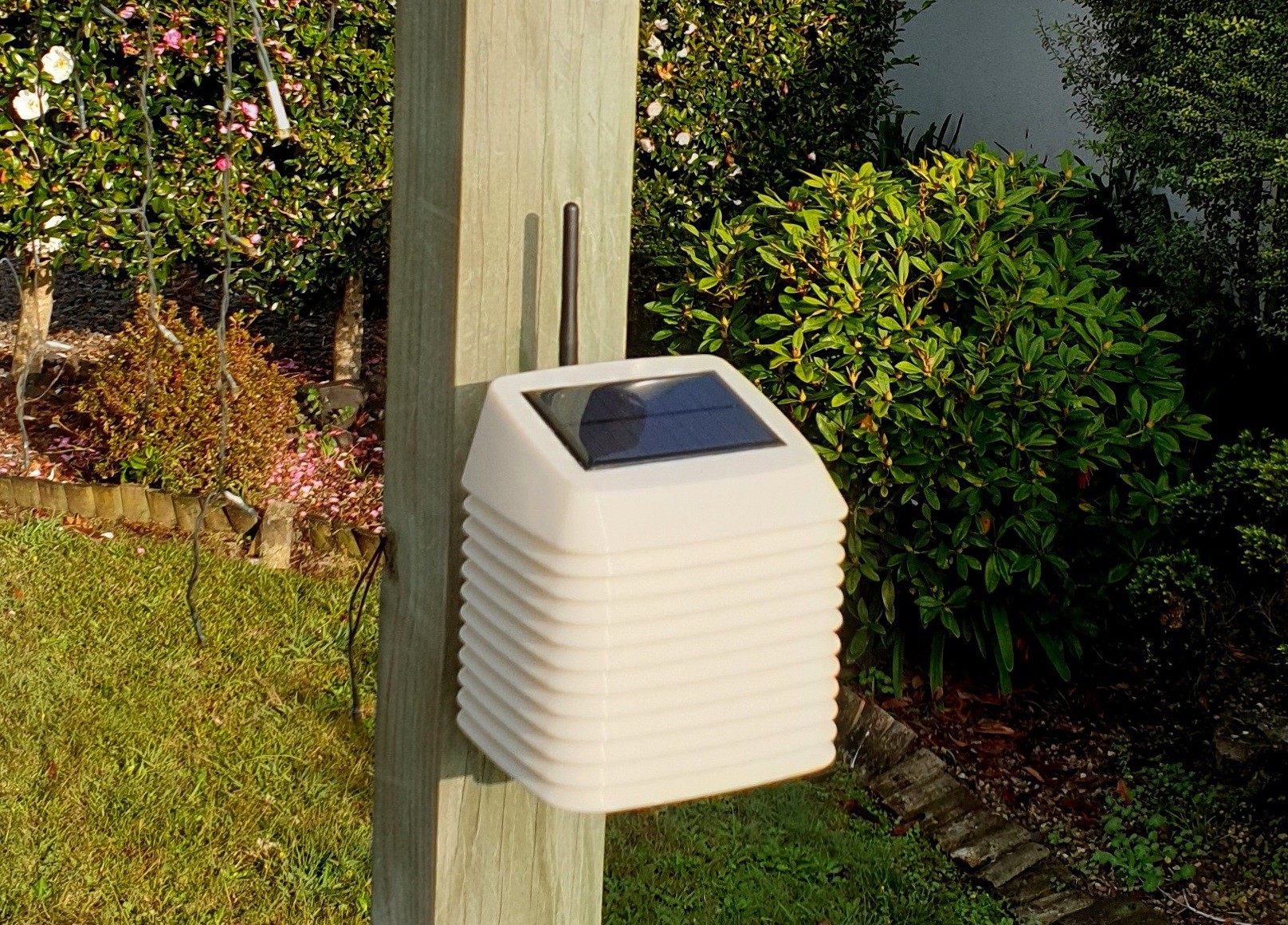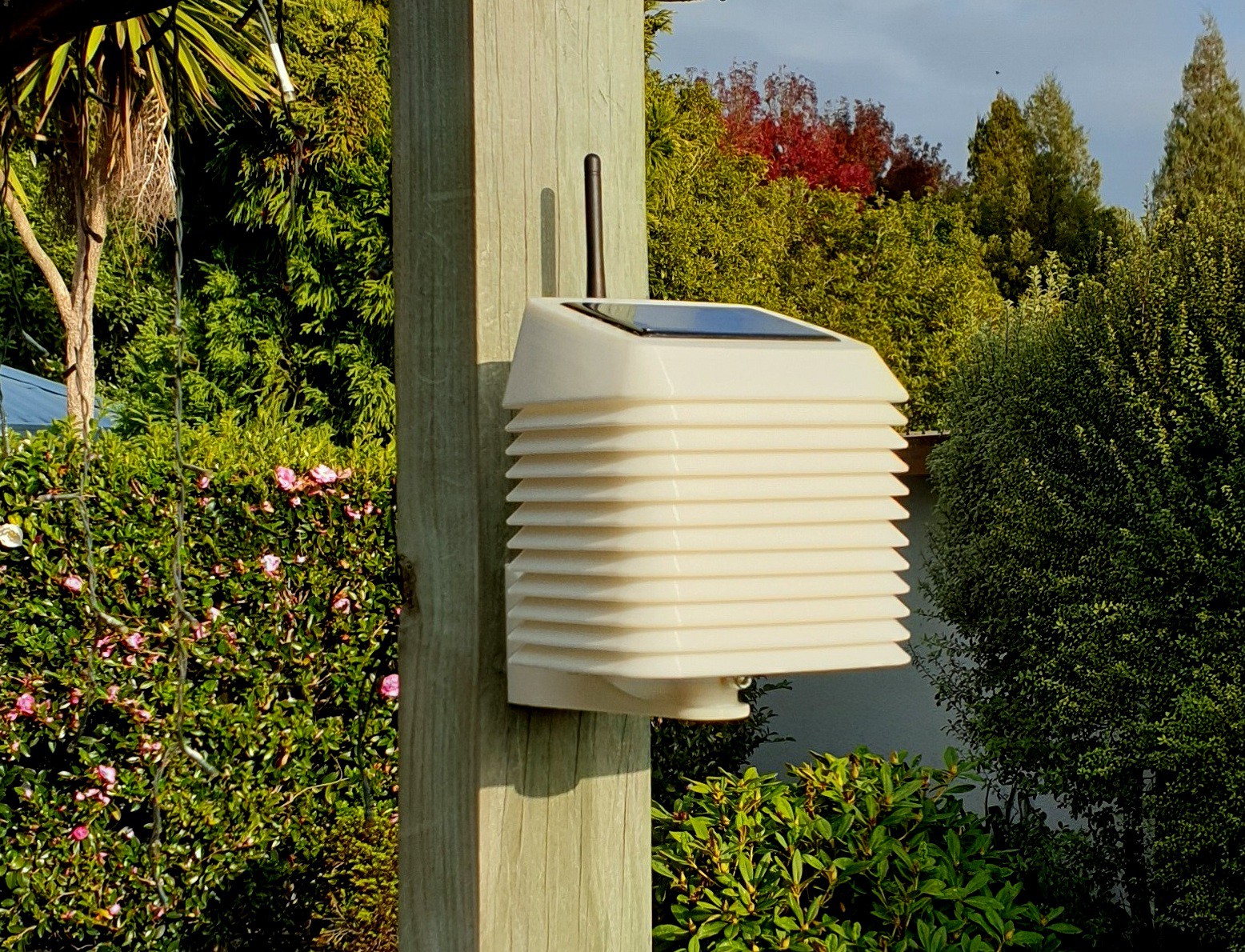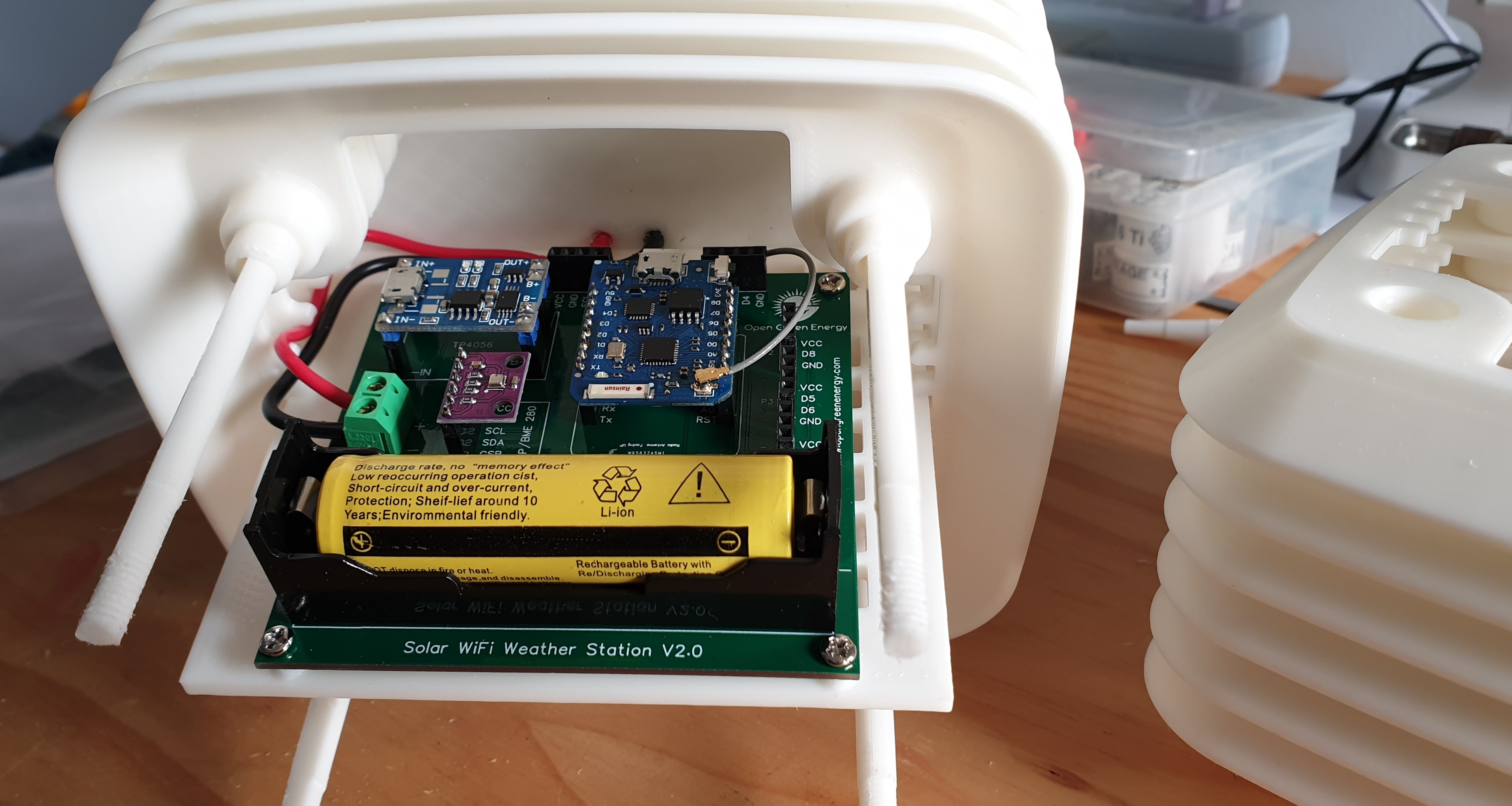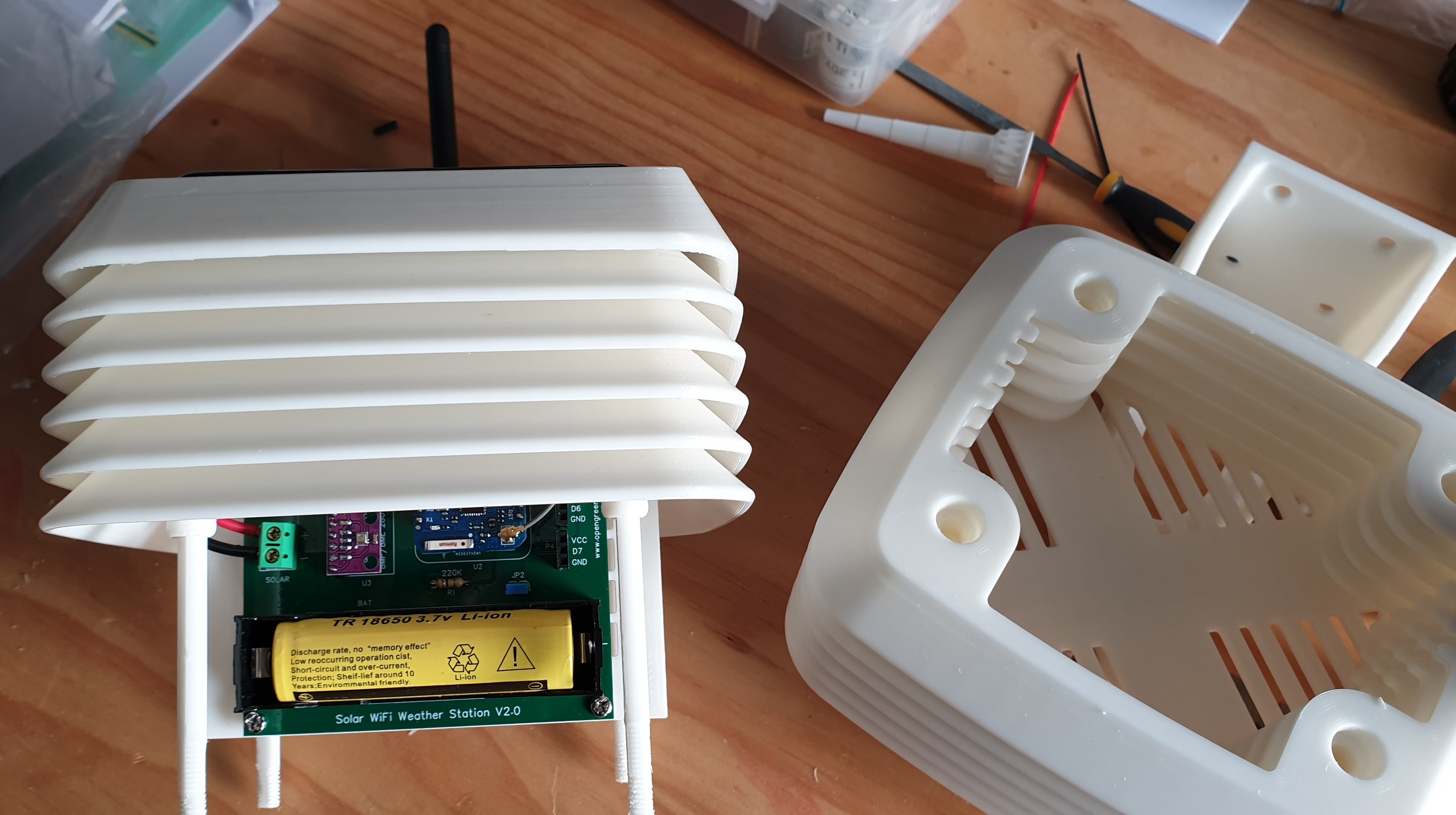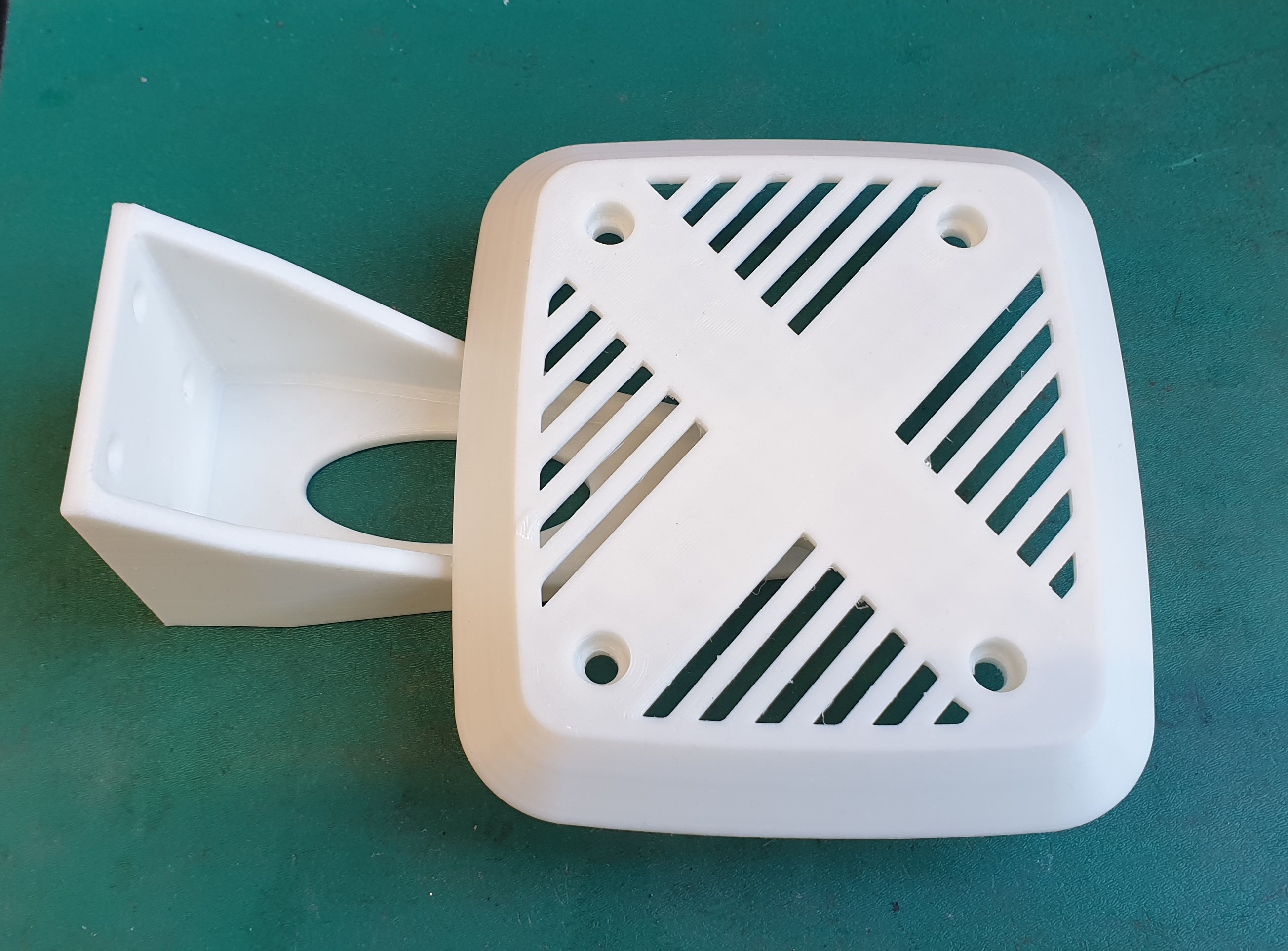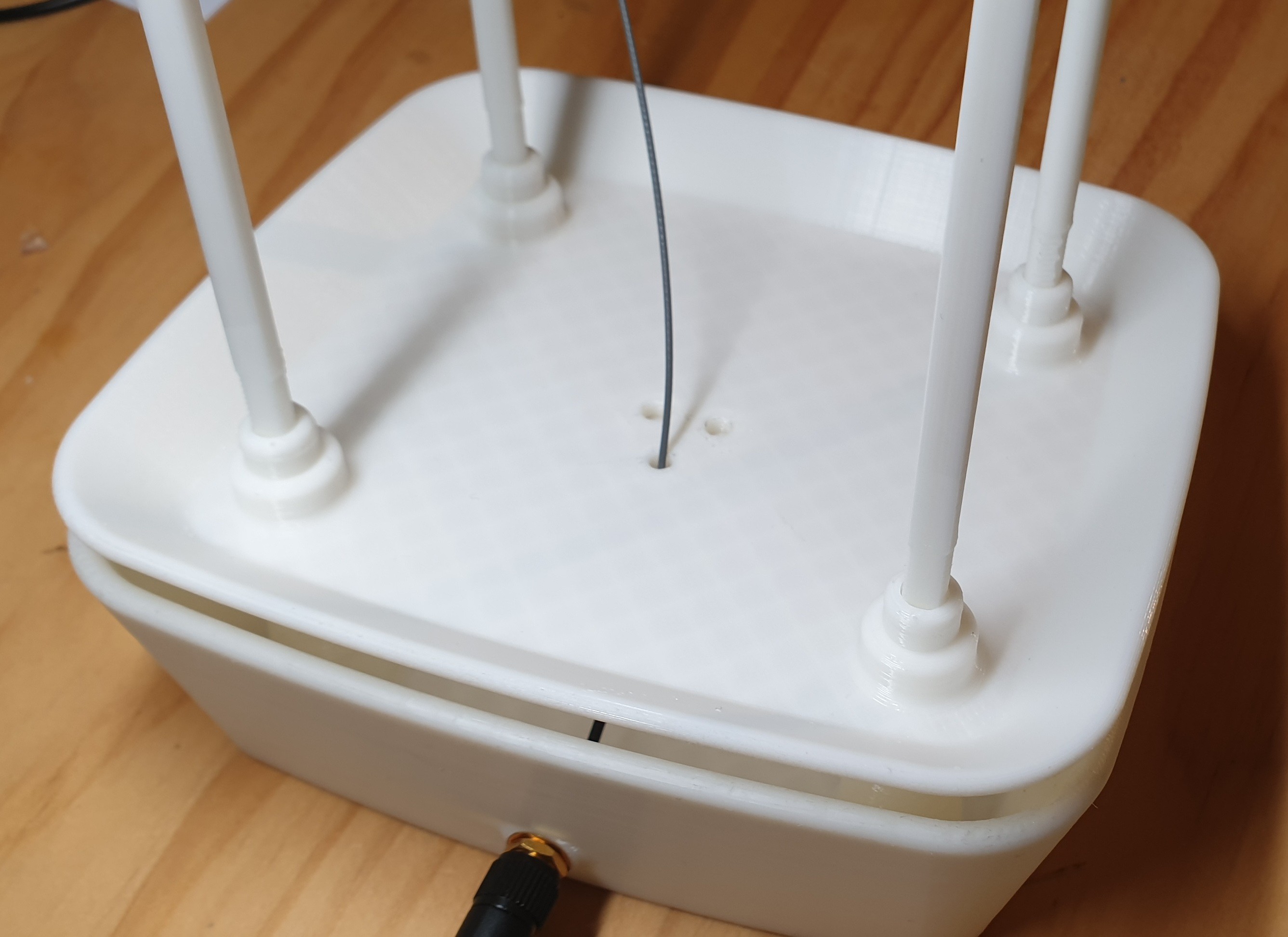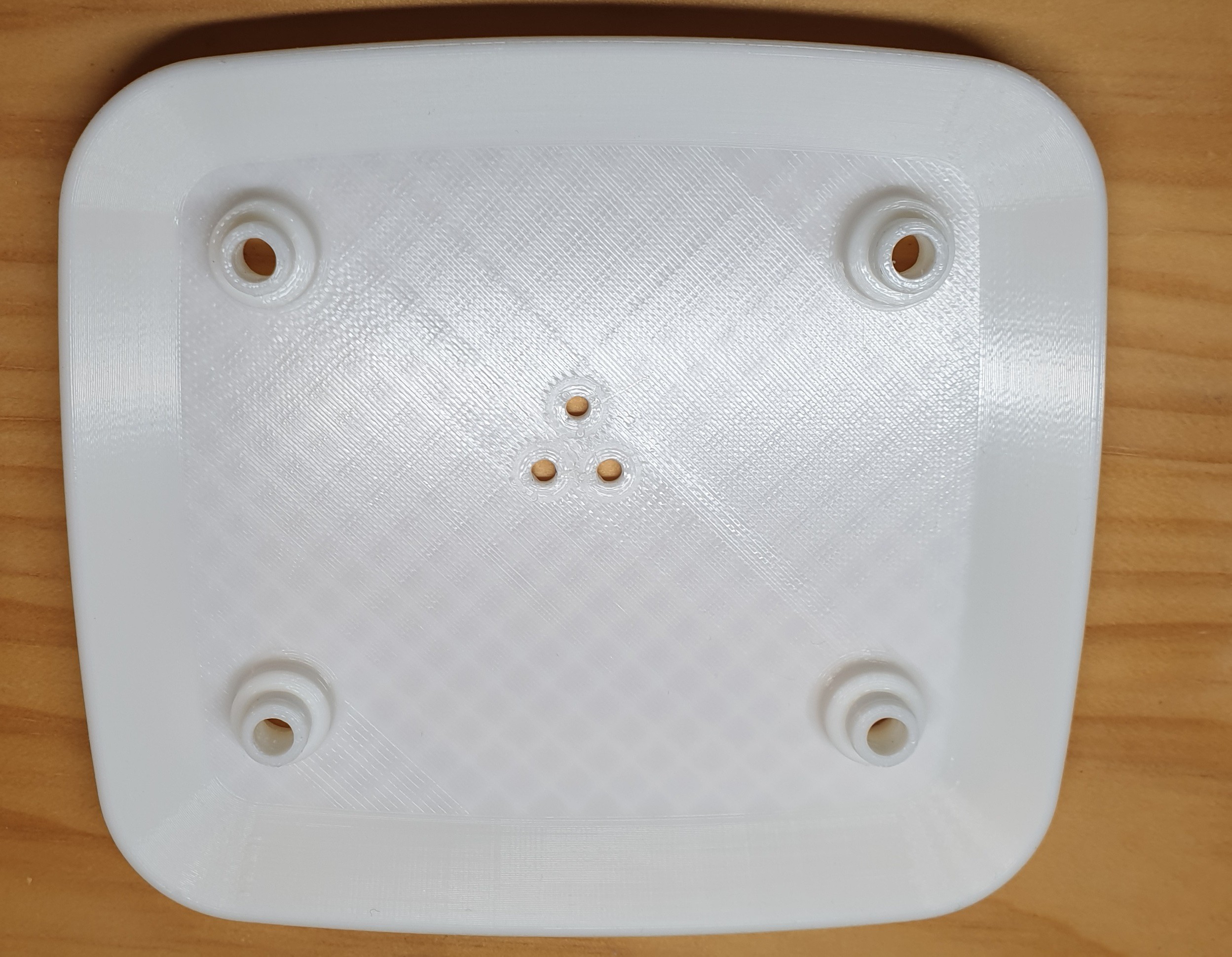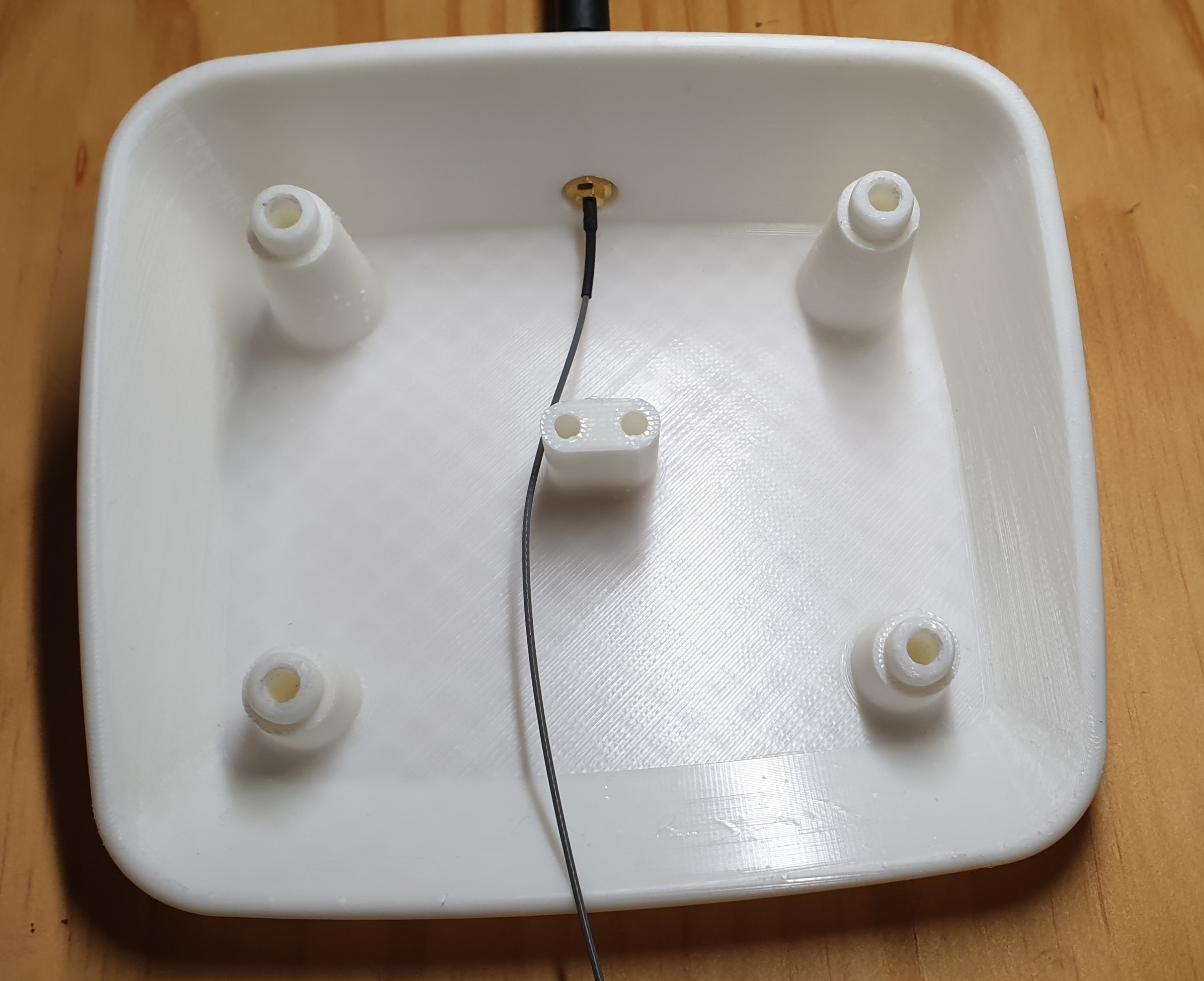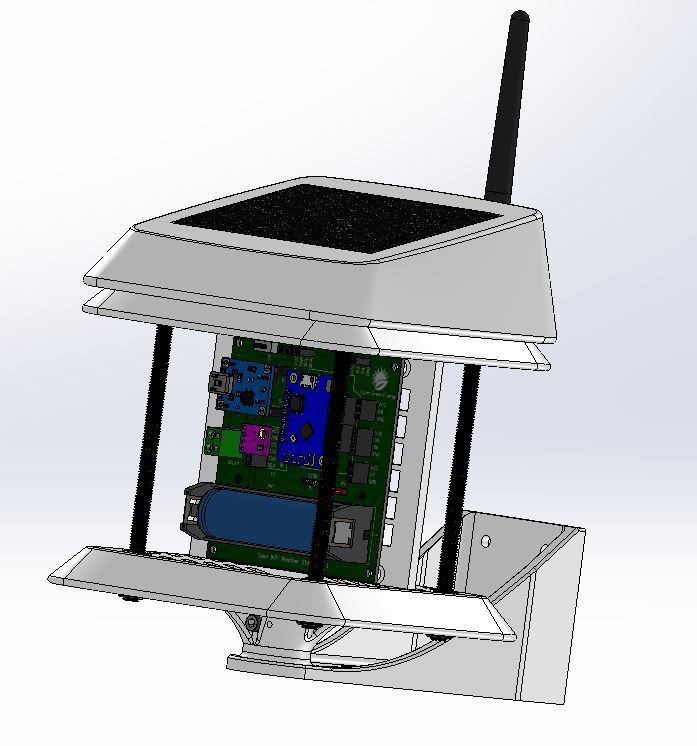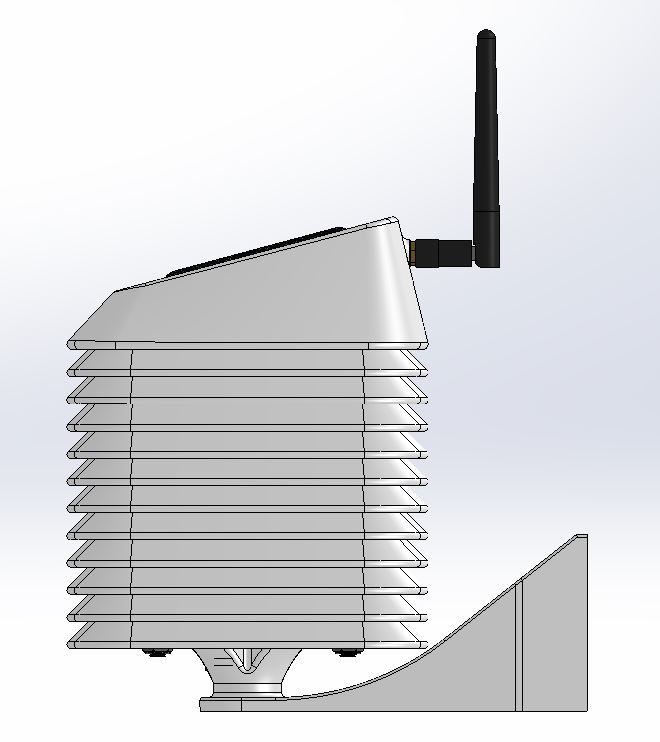 My earlier enclosure design was a decent looking enclosure but it was not ideal for the weather station. The ideal enclosure for keeping the weather sensors is the Stevenson Screen.  A Stevenson screen is an enclosure for weather sensors against rain and direct heat radiation from outside sources, while still allowing air to circulate freely around them. 
The Stevenson Screen for Solar Weather Station V2 is designed by my friend Glen. This has a simple wall mount and a 2 part cover to isolate the heat transfer from the solar panel. I really appreciate his work. 
You can download the .STL files from Thingiverse
TIP:  Spray the fully assembled PCB with Lacquer Spray to protect the board and components, but you do need to put a little tape over the BME280 temp sensor hole to not block it.