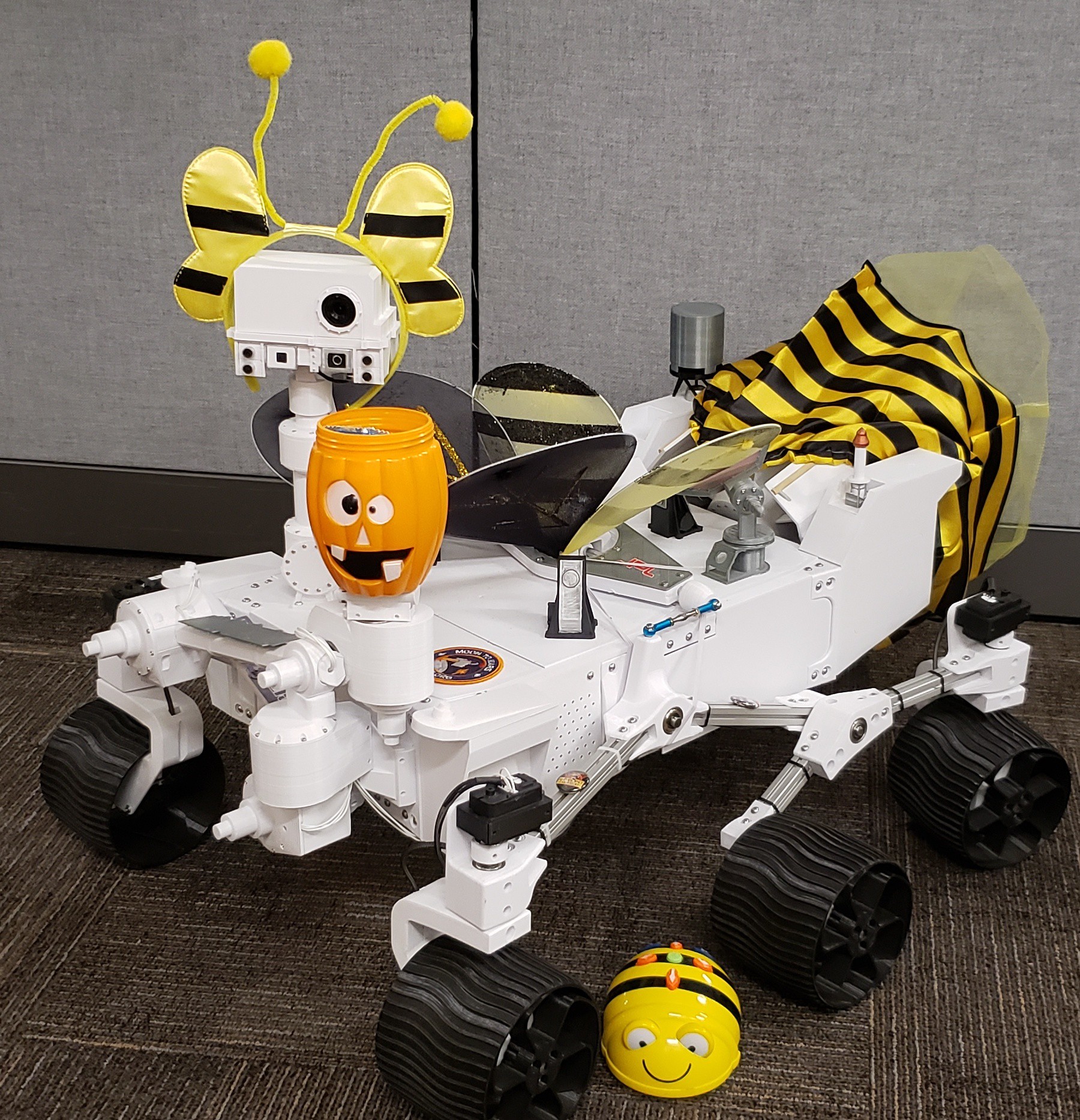 This is a little late, but on Halloween, CJ went trick-or-treating. I replaced the tool head on the arm with a pumpkin bucket, dress CJ as a bumblebee, and added a sound file that said "trick-or-treat". In this picture, CJ is with a smaller BeeBot friend.
I drove CJ around my office, entered cubicles,  extended the arm, and CJ said "trick-or-treat". He was able to collect some Halloween candy, but I didn't let him eat it :) 

In the evening, CJ handed out candy to the kids, by driving out to the driveway to meet them and extending his arm. The kids would take the candy from the bucket.
This was my favorite Halloween.
This year, I may have to do it this way again because of social distancing.