Over the weekend I whipped together a quick acrylic fixture to make testing of the boards easier.
I made the design in Fusion 360, I got the model for the clamp directly from the manufacturer, Good Hand.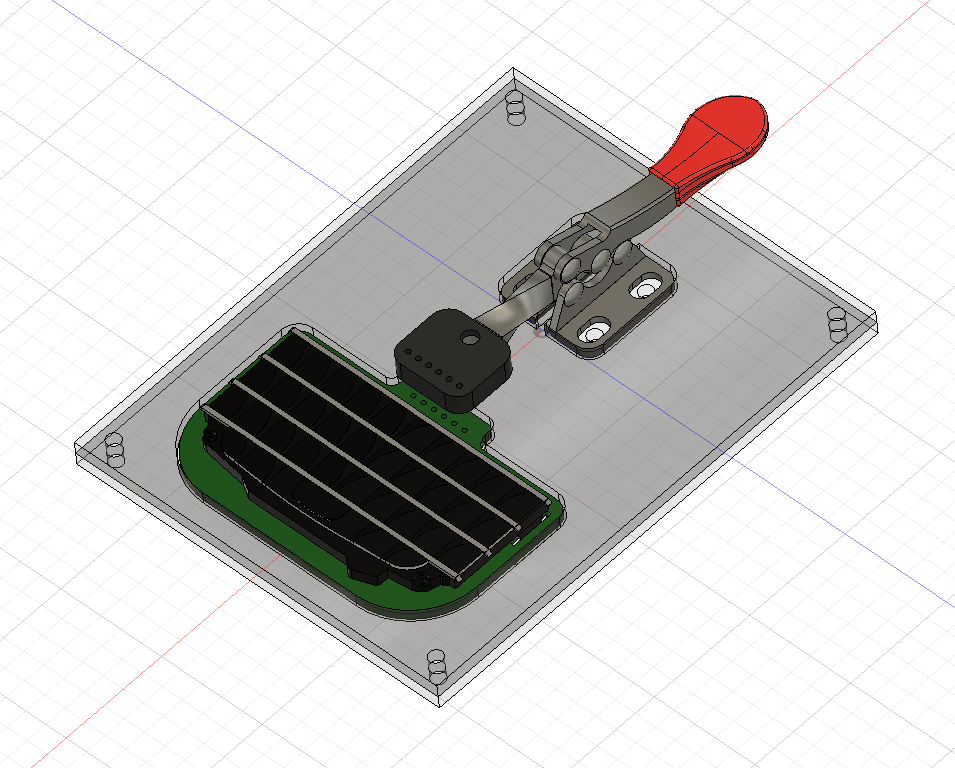 The design is fairly simple, it uses 2 pieces of acrylic to hold the PCB in place and align it with the clamp, then the clamp has a small 3d-printed part that allows me to attach pogo pins to it so I can toggle the clamp and lock the pogos onto the board.