One my ideas was "controls on top", letting my palms rest on the sides of the phone. This layout has pros and cons, and after going over it with my fiance we decided against it. I still like the idea though. Here's a mockup that uses the flexible PCB to accommodate different size phones.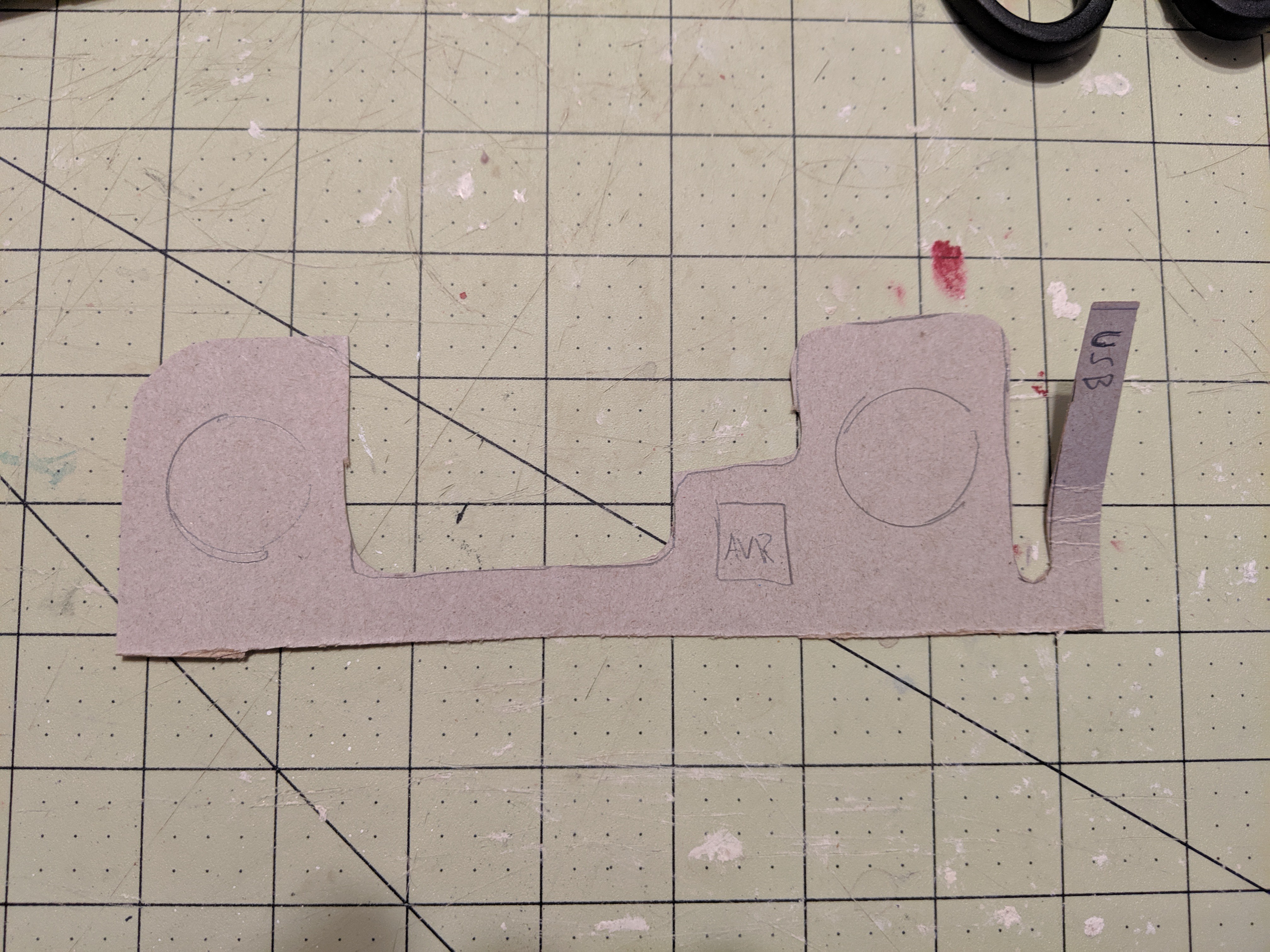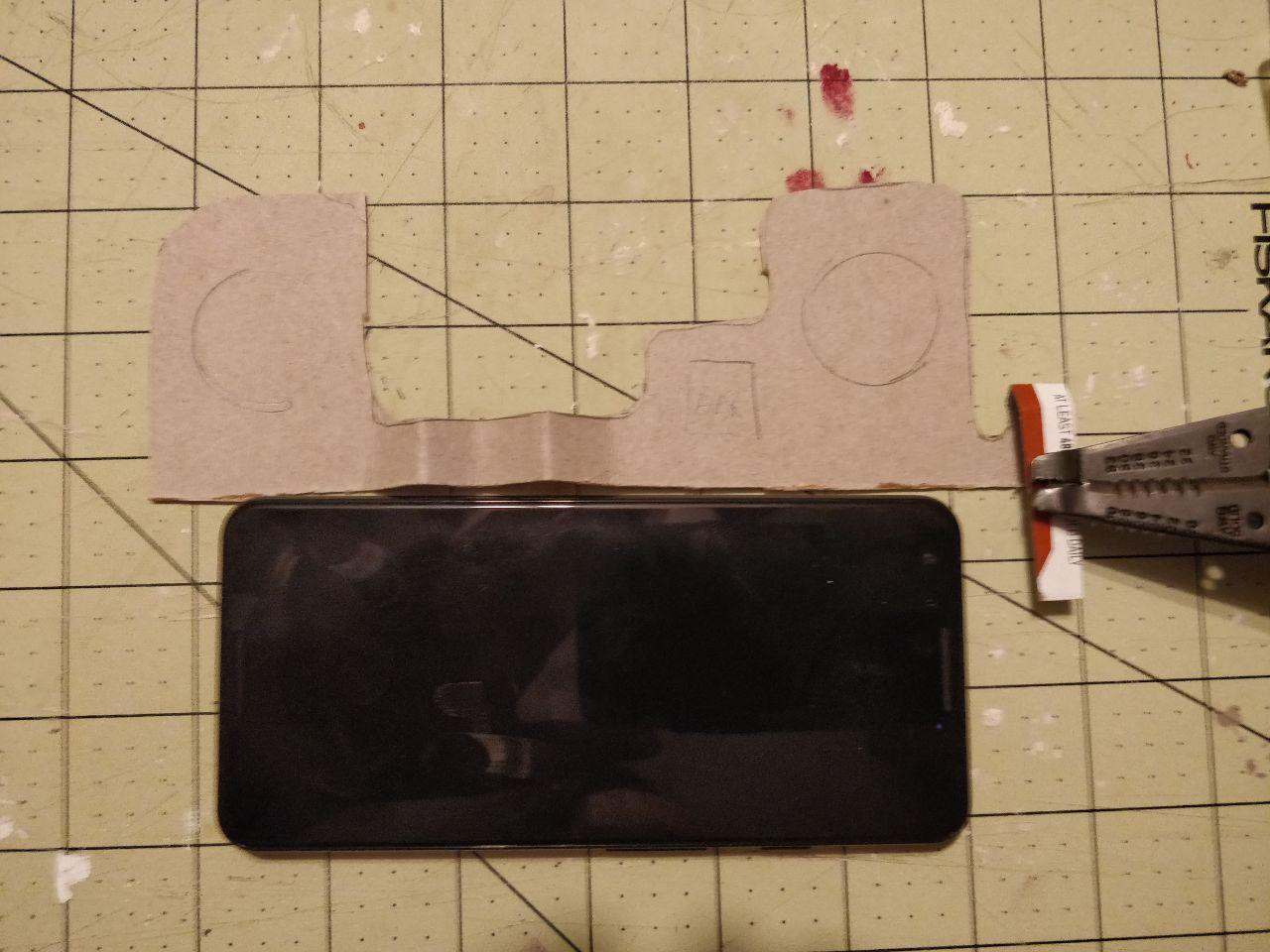 The current plan is a smaller PCB that will make the phone more like a PSP. The two halves will be connected with a ribbon cable, flat flexible cable, or whatever. The prototype will probably use magnet wire soldered on.
The prize in the flexible PCB contest is a voucher for 3 copies of 2 square inches of PCB from OSHpark. That'll only fit one side of my design. So I'll make this double sided - one side is the D-Pad, the other is the face buttons. Then I can make 1 complete controller and have another half spare. I can complete the spare half with an ATmega and experiment with it.
Finally, here's my schematic progress. Gunna try routing the PCB now.