The end result: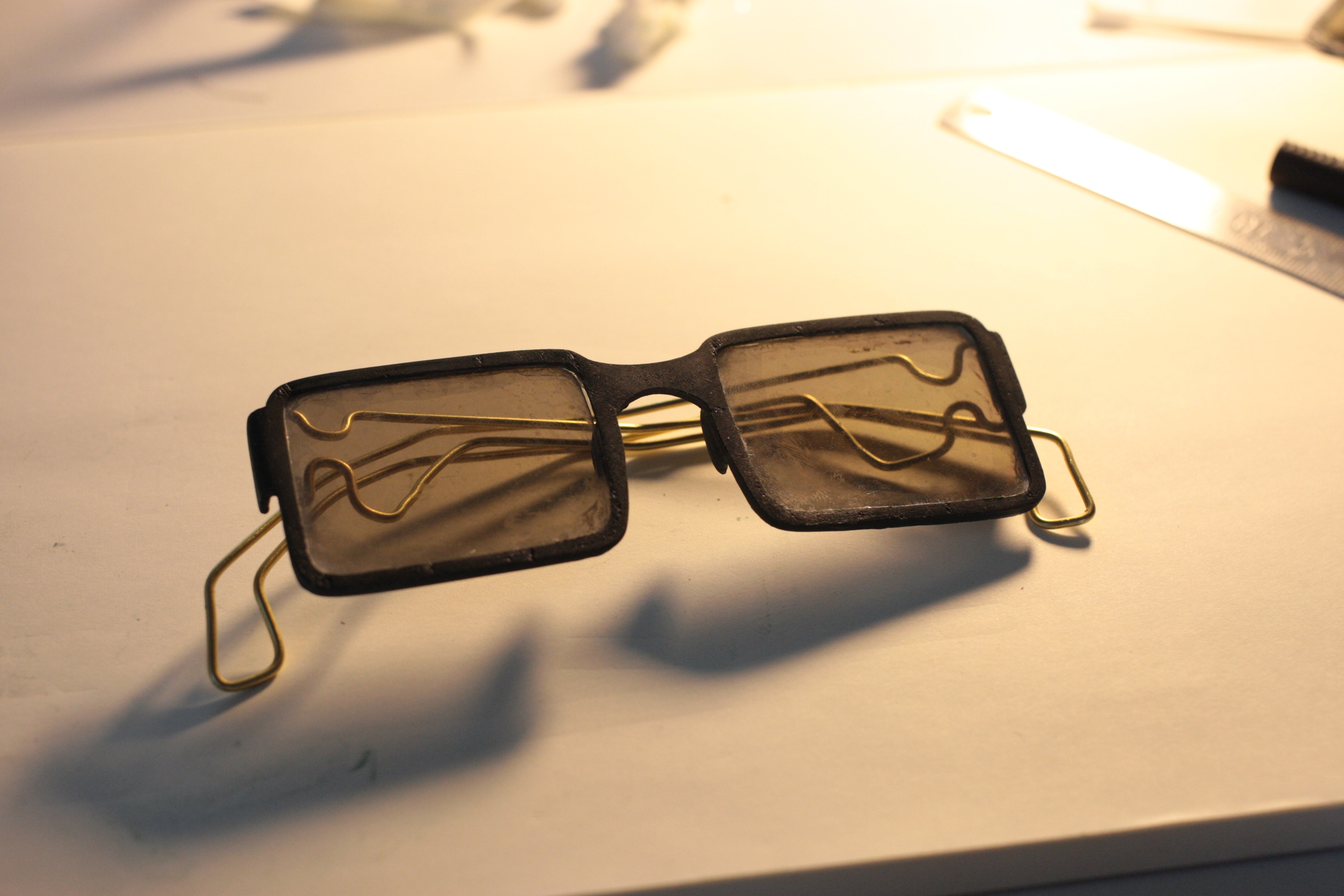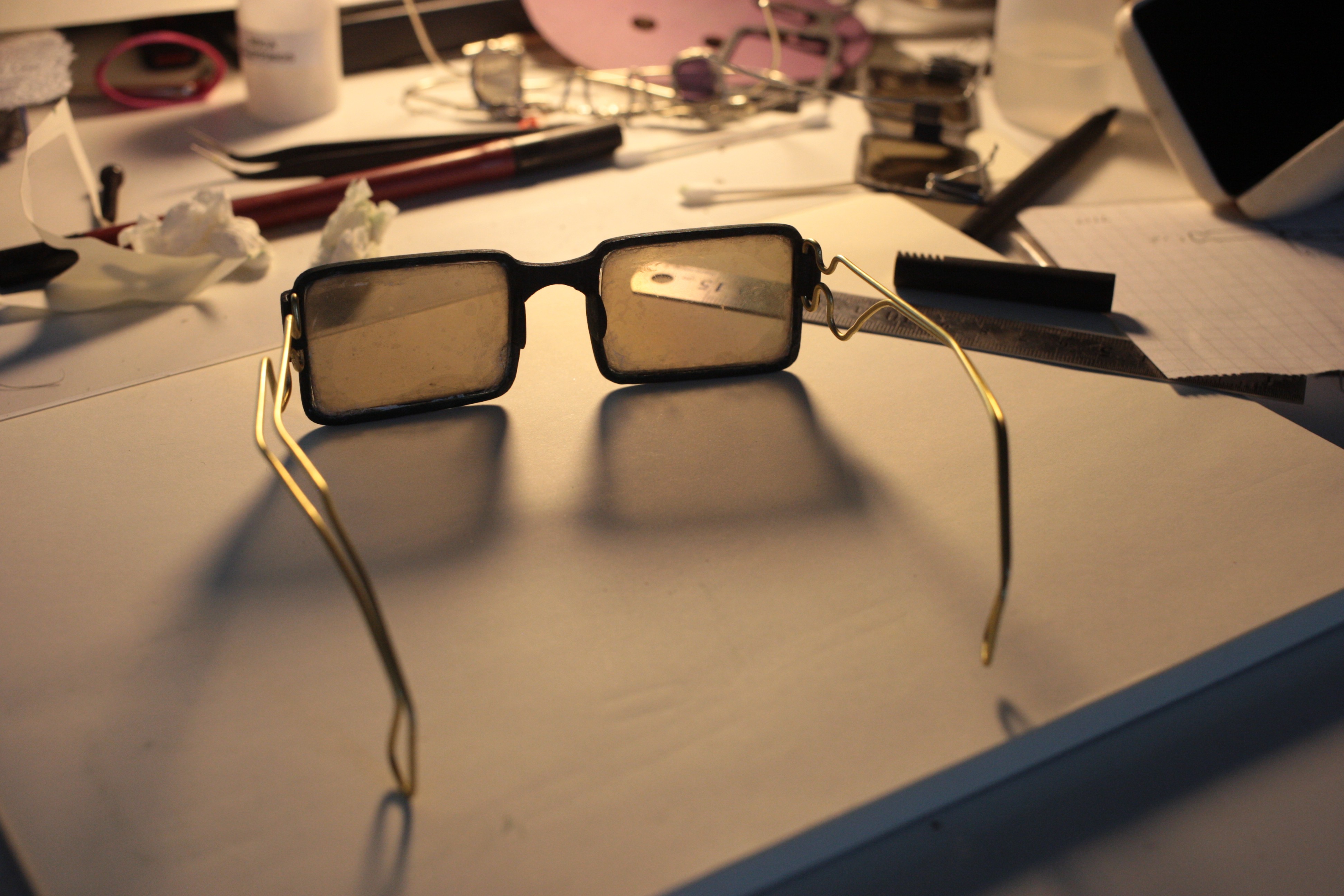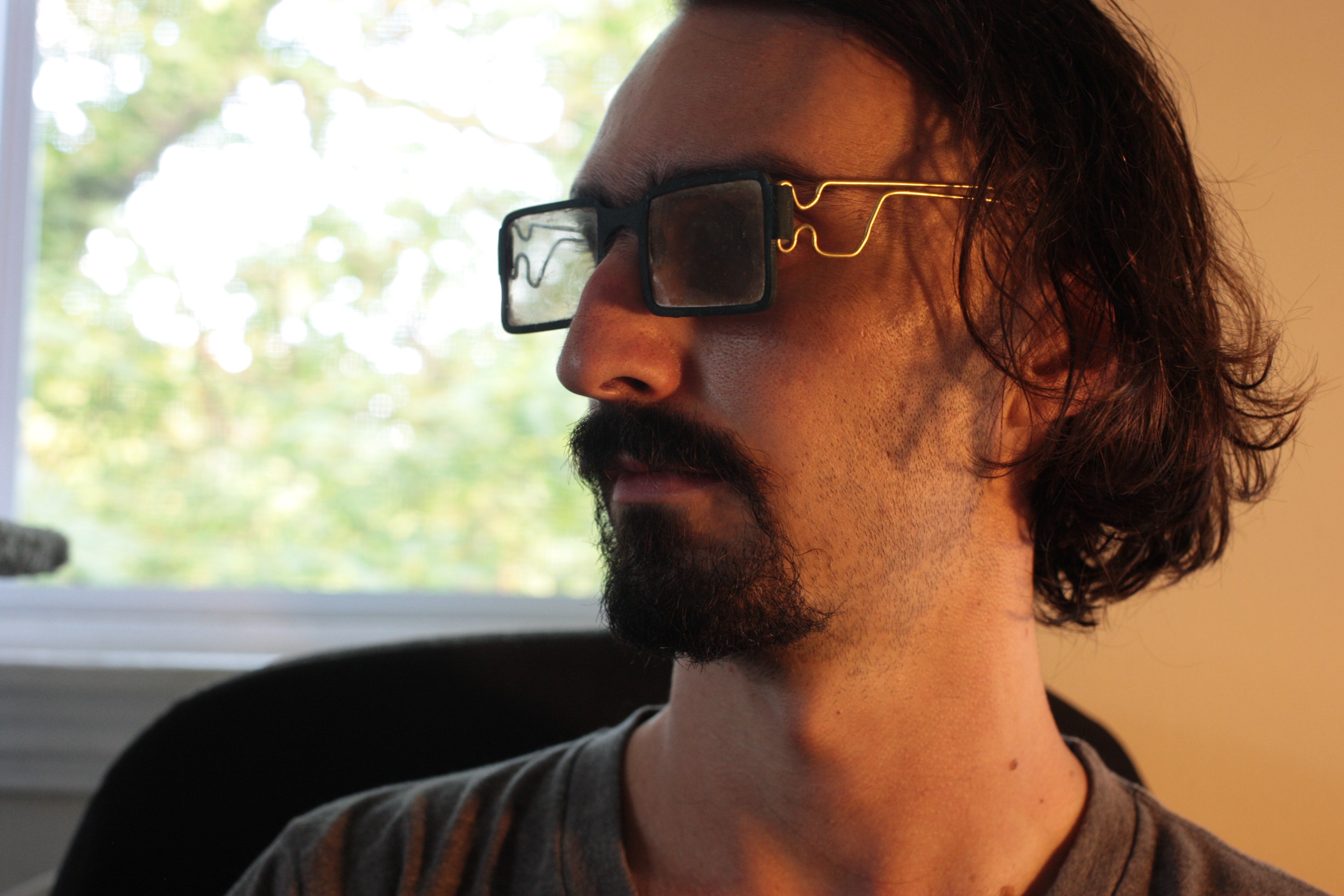 ------------------------
Linear build process: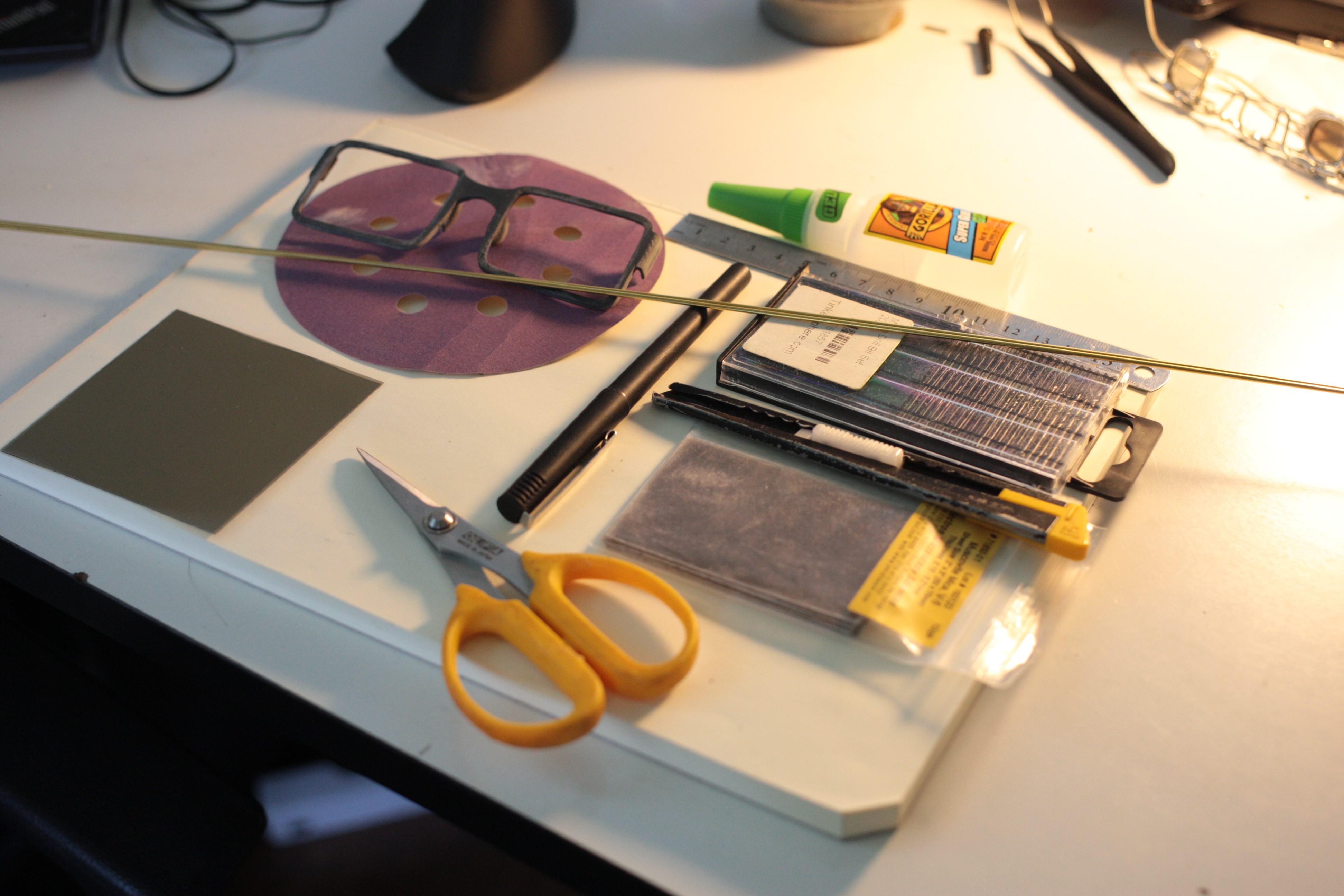 Sanded frames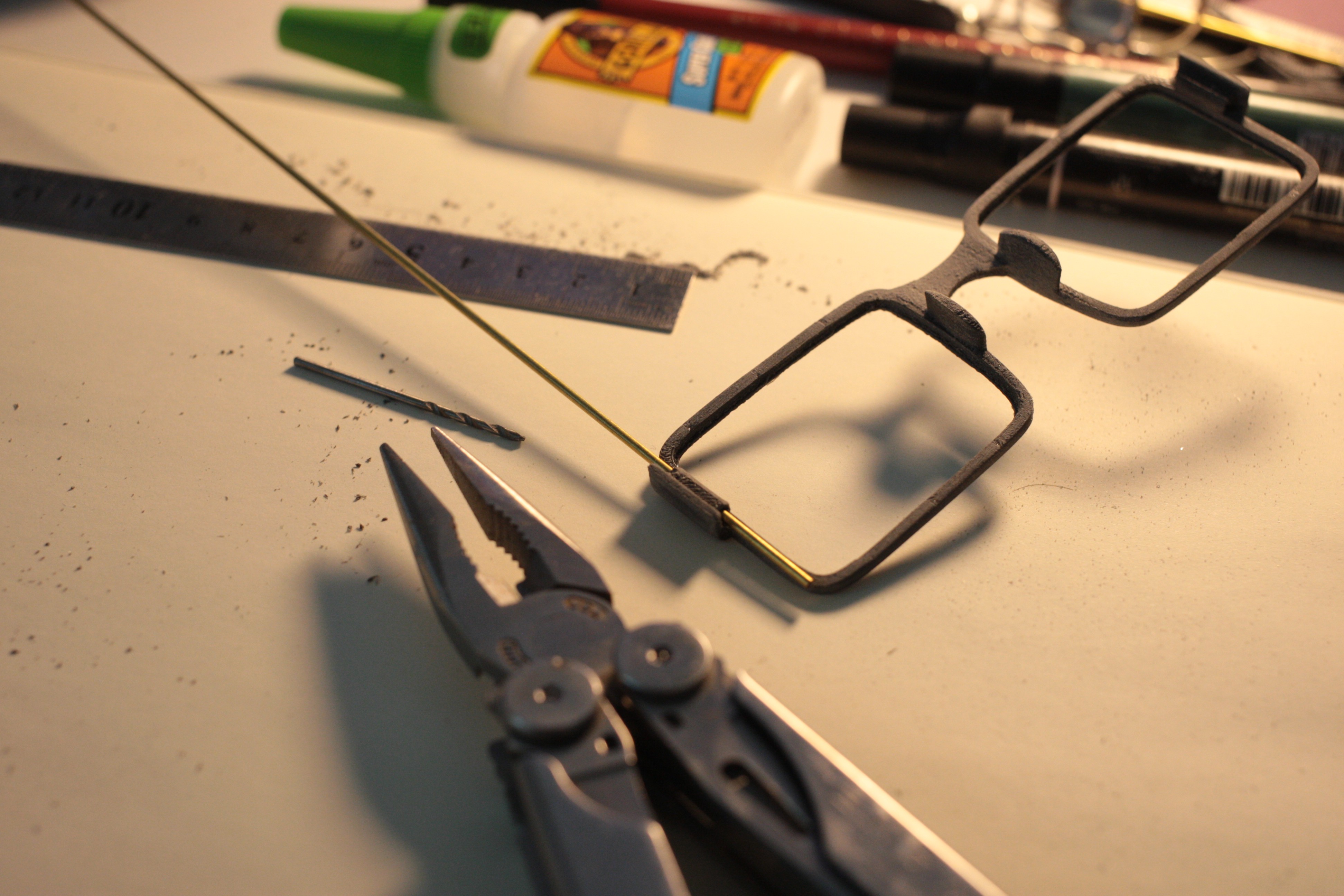 Cleared arm pivots and test painted, then painted.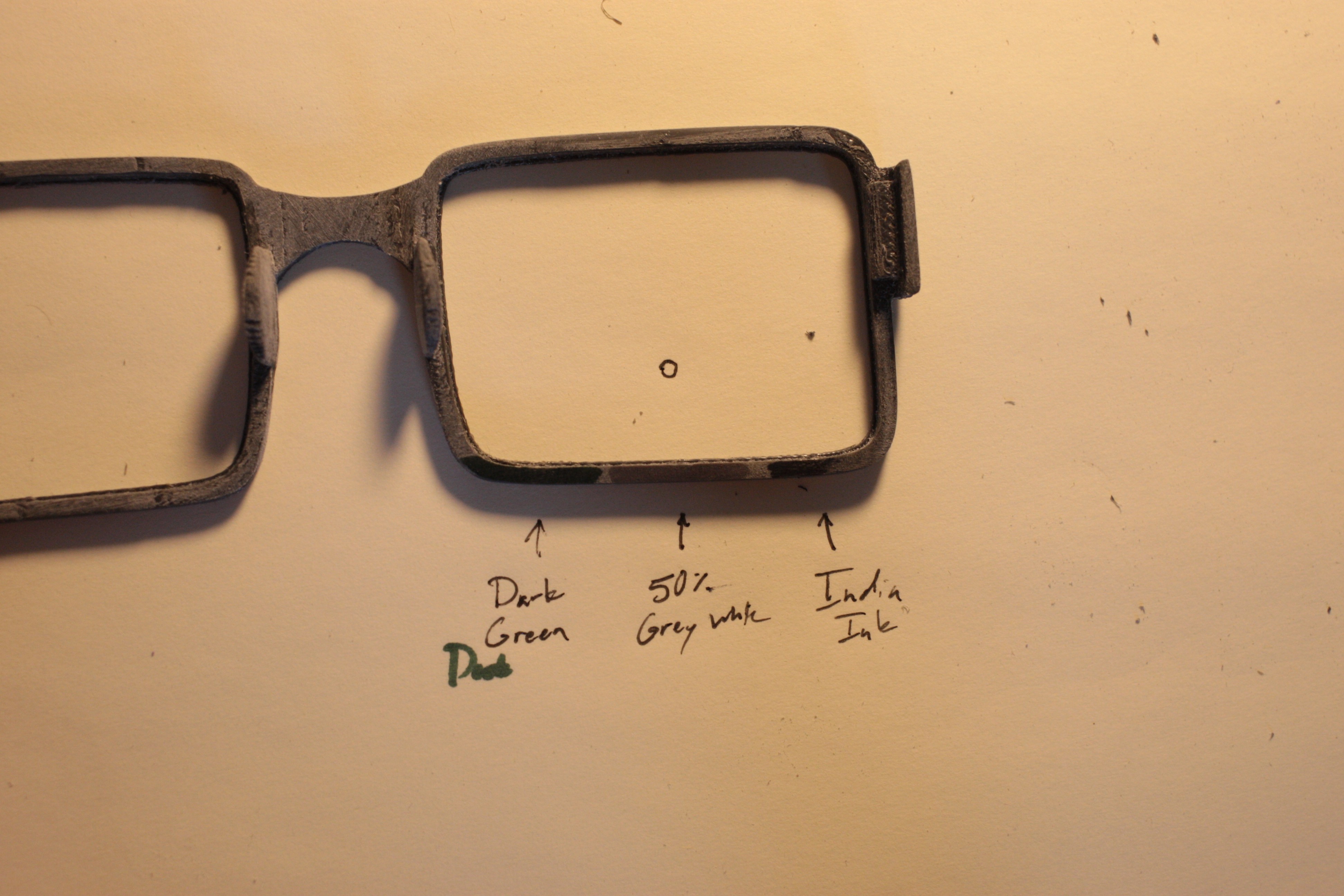 Went with dark green.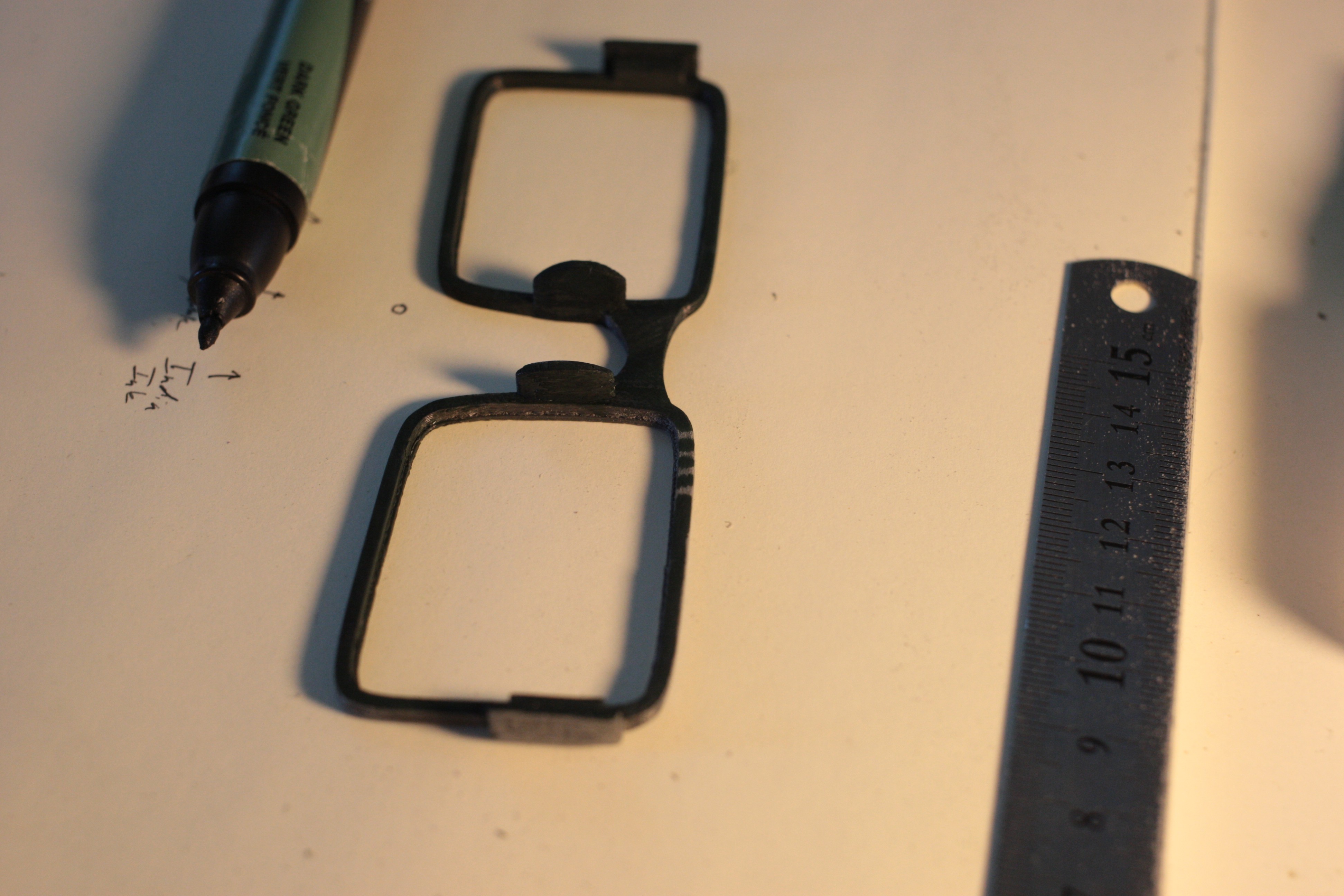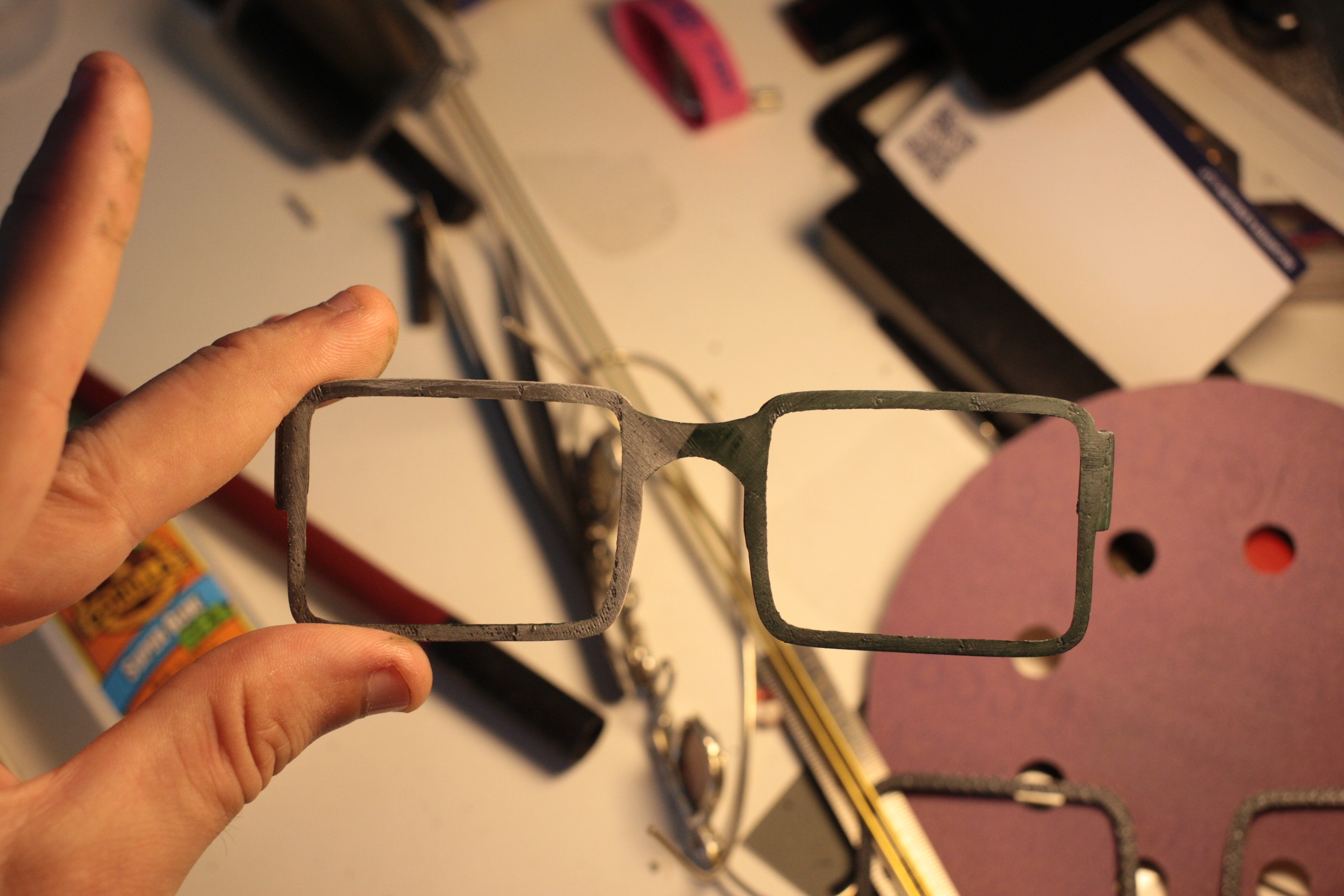 Then the lens assembly: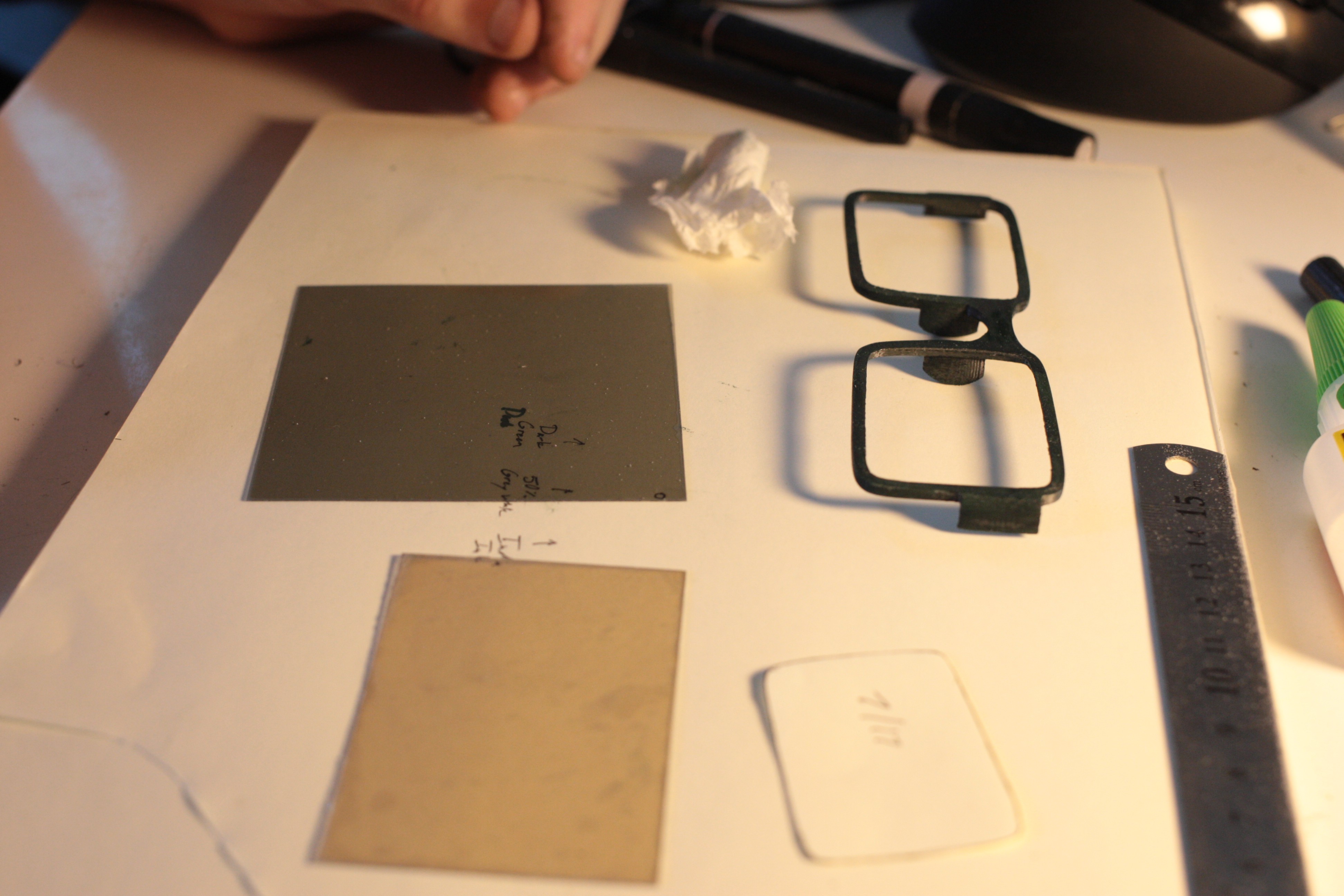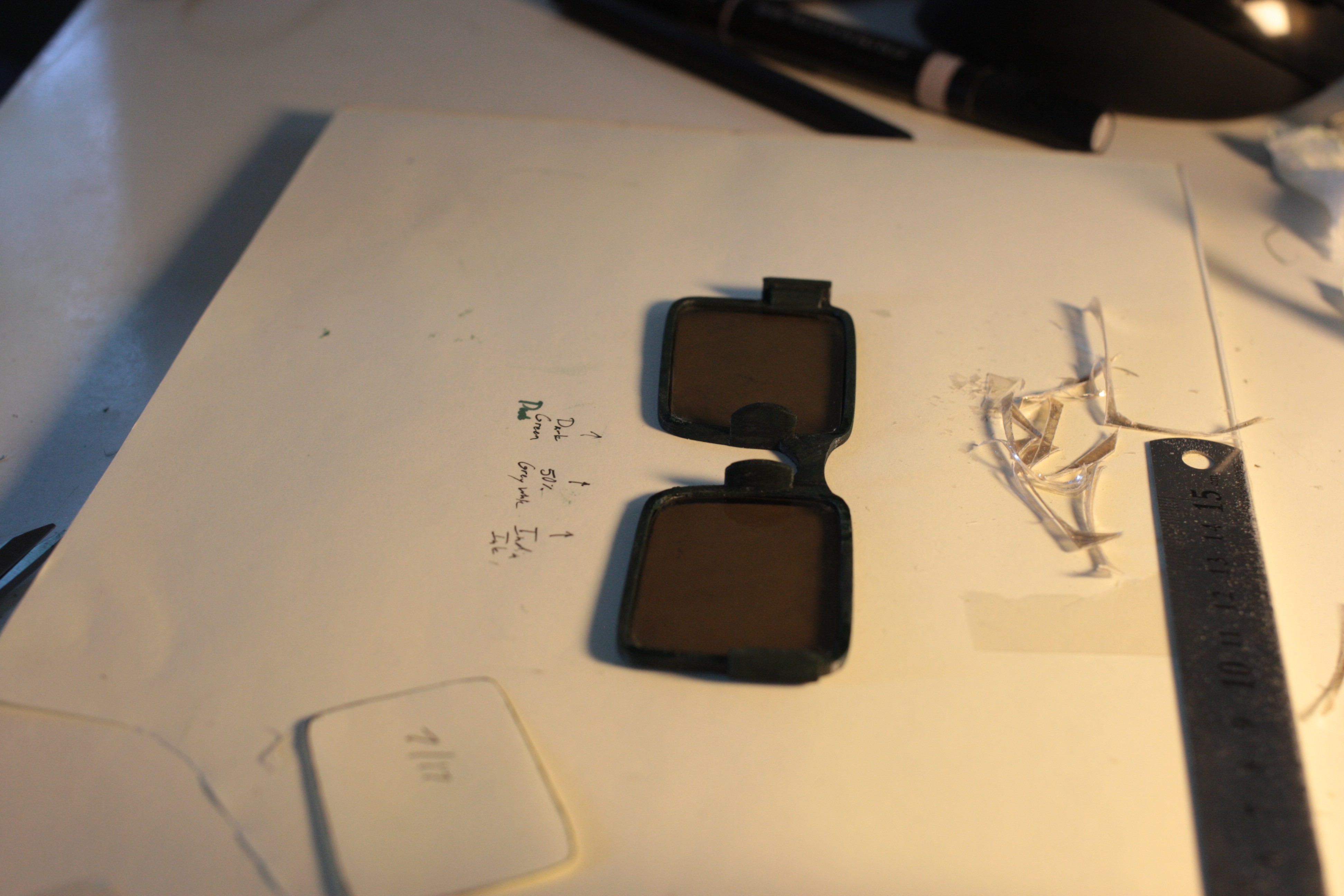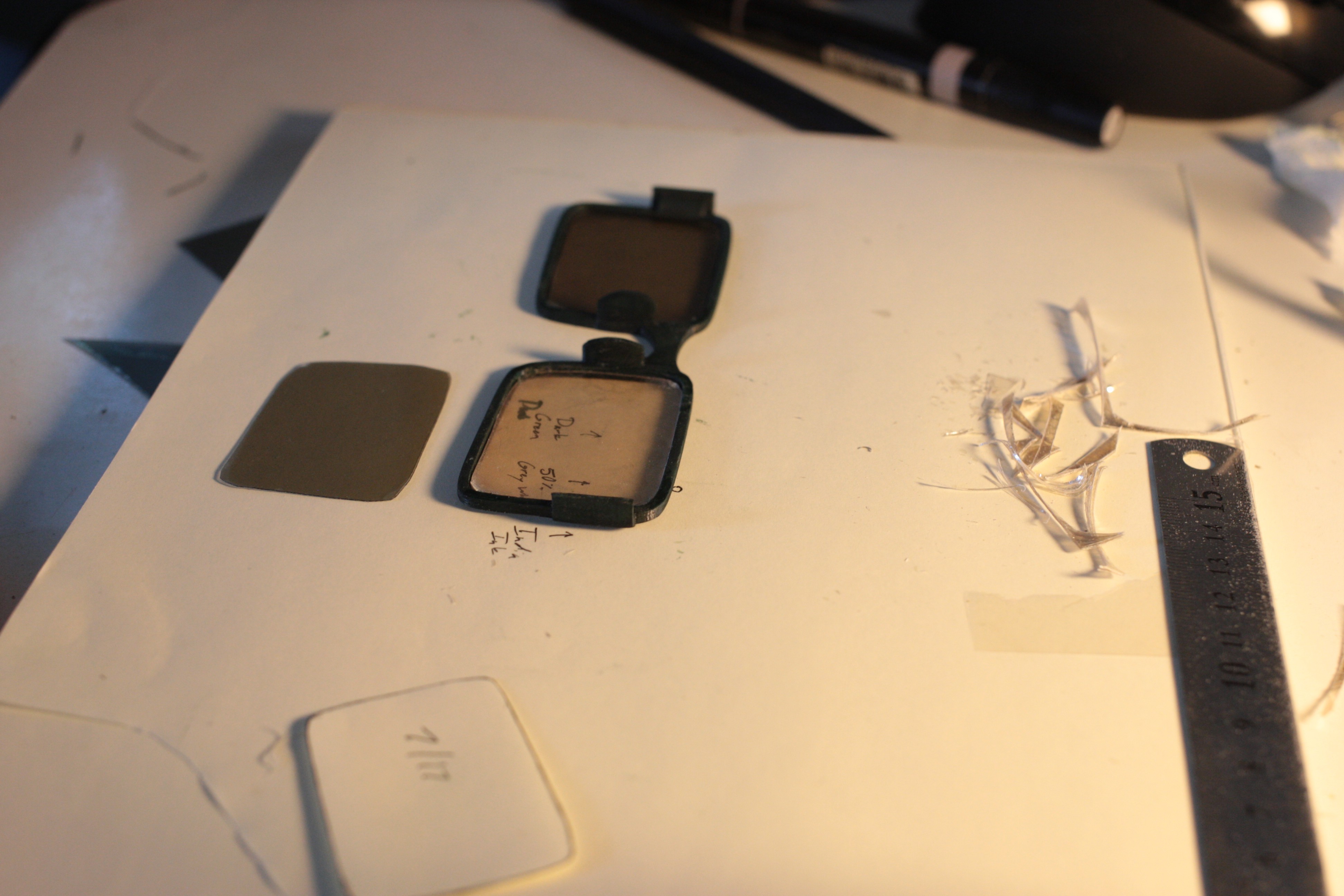 Testing:
Following two images are with same lighting, but variation in polarization.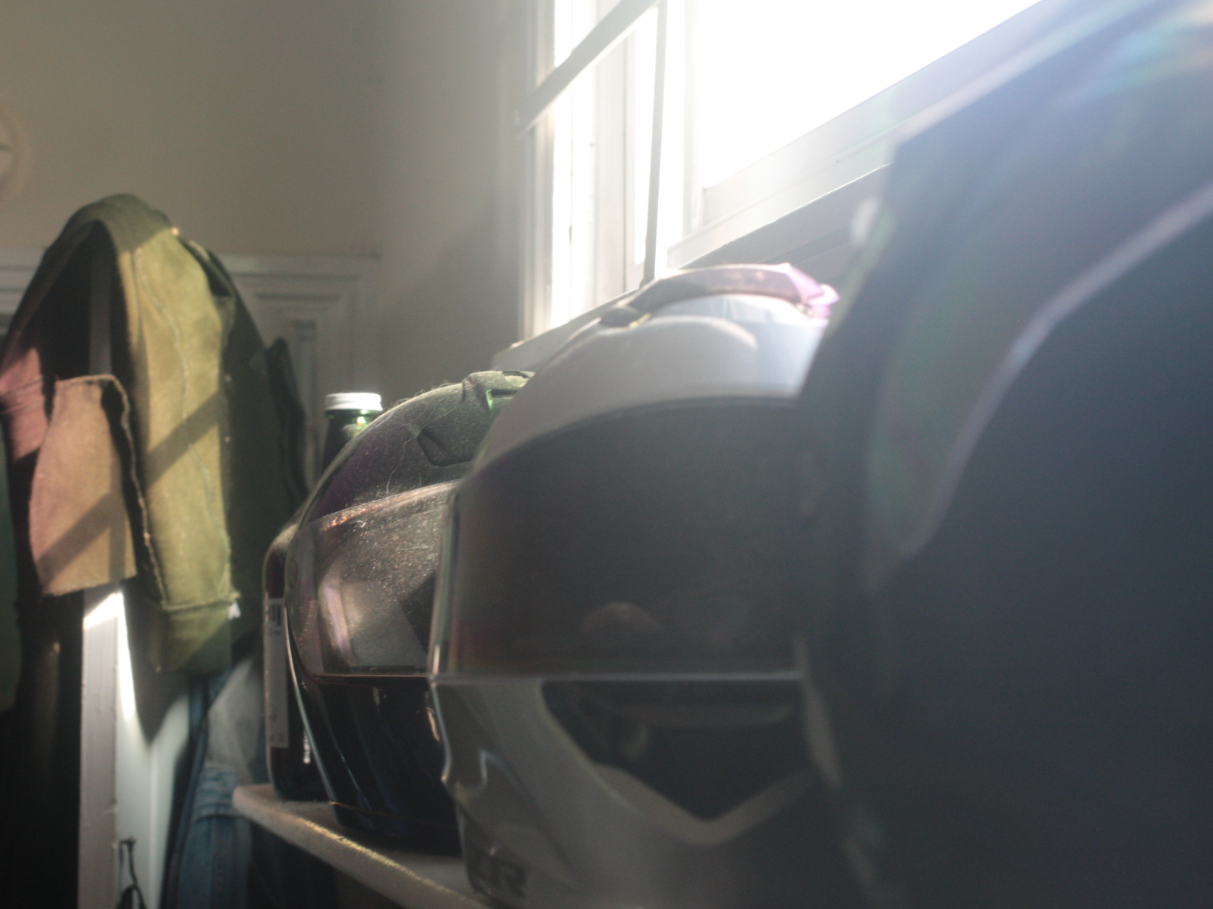 Finally putting that HdP to use haha.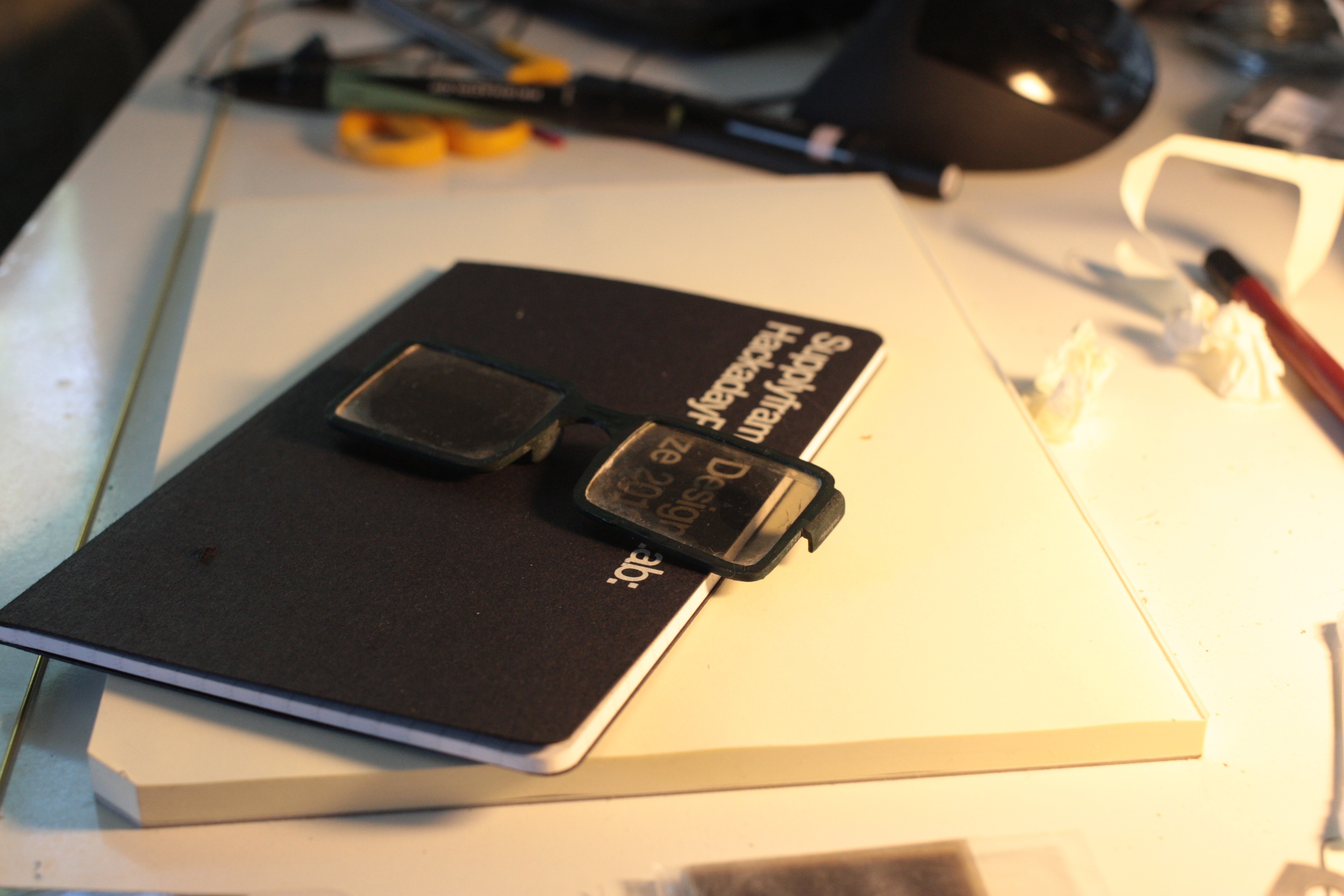 I'm still working on the arm design, thankfully it's easy to work with.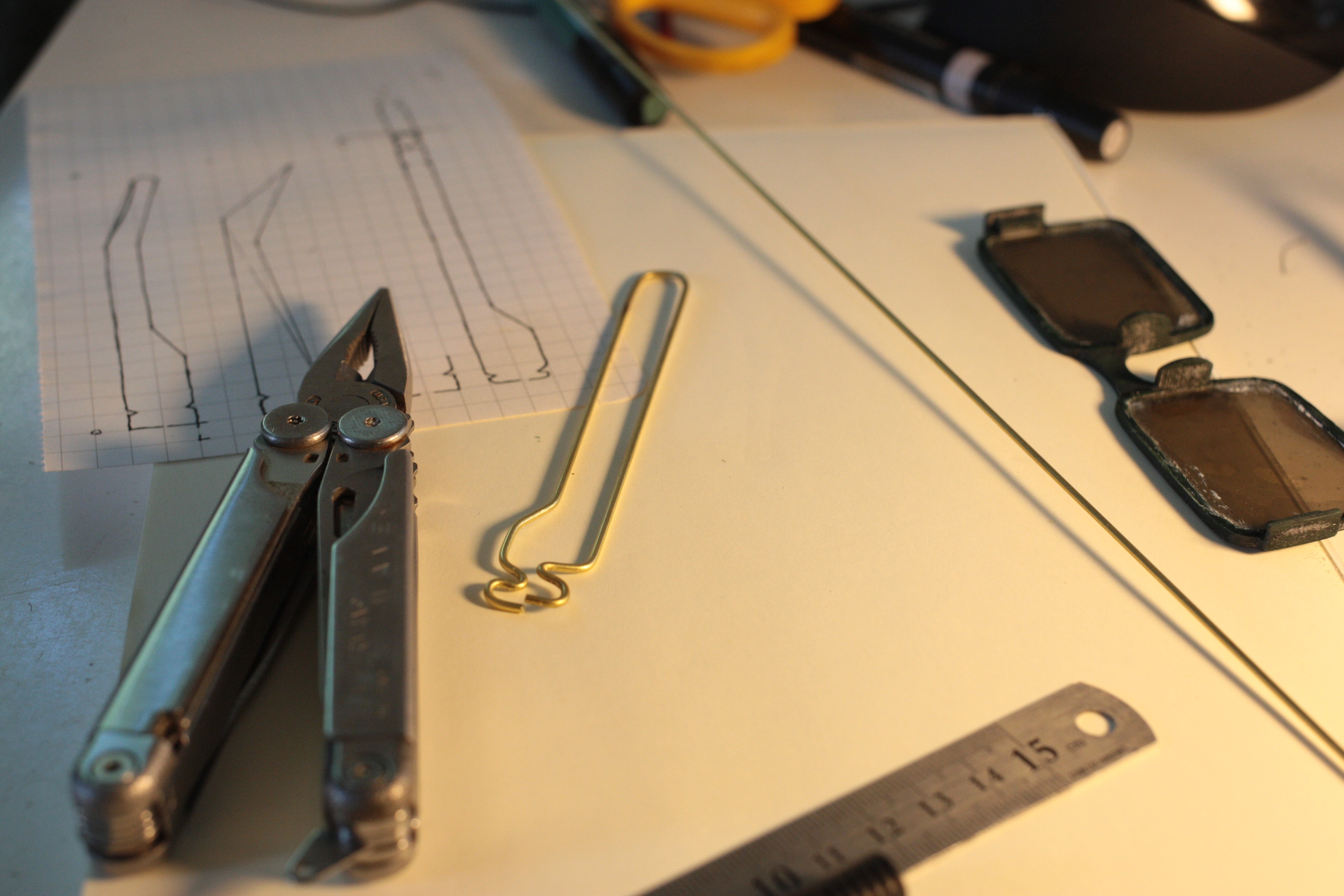 Ended up lengthening the arms.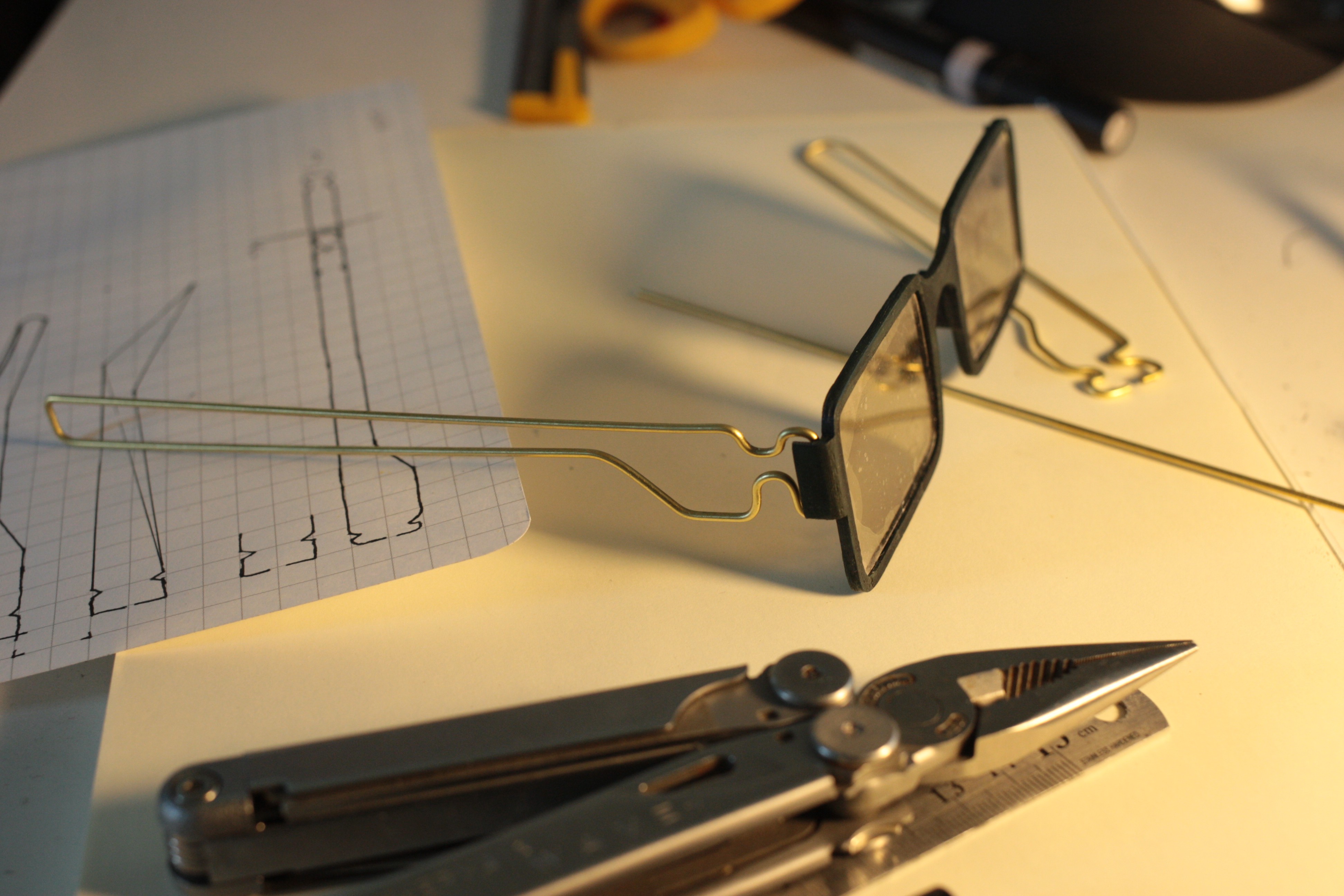 I ended up tweaking the arms a lot, ended up drawing them into an arch.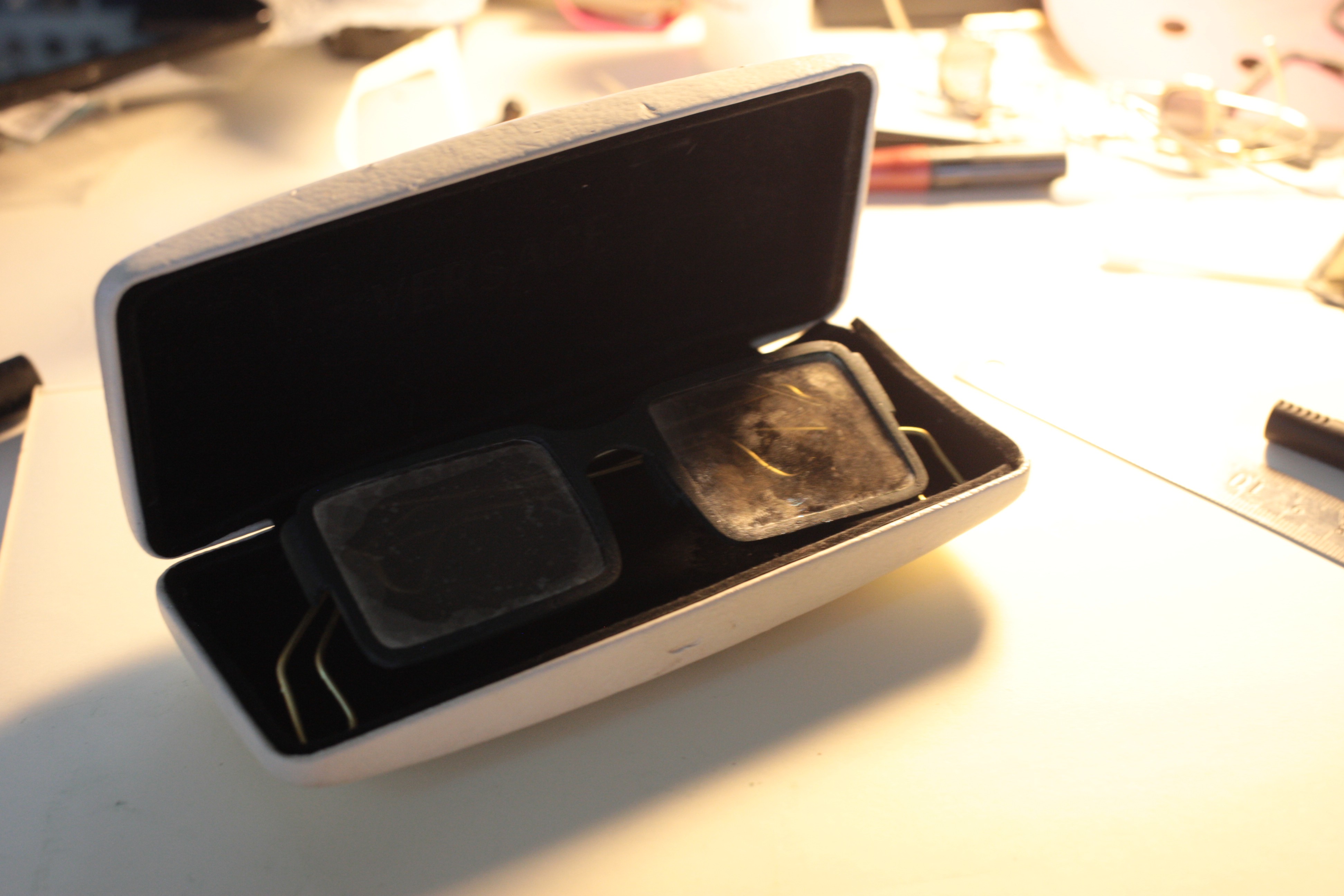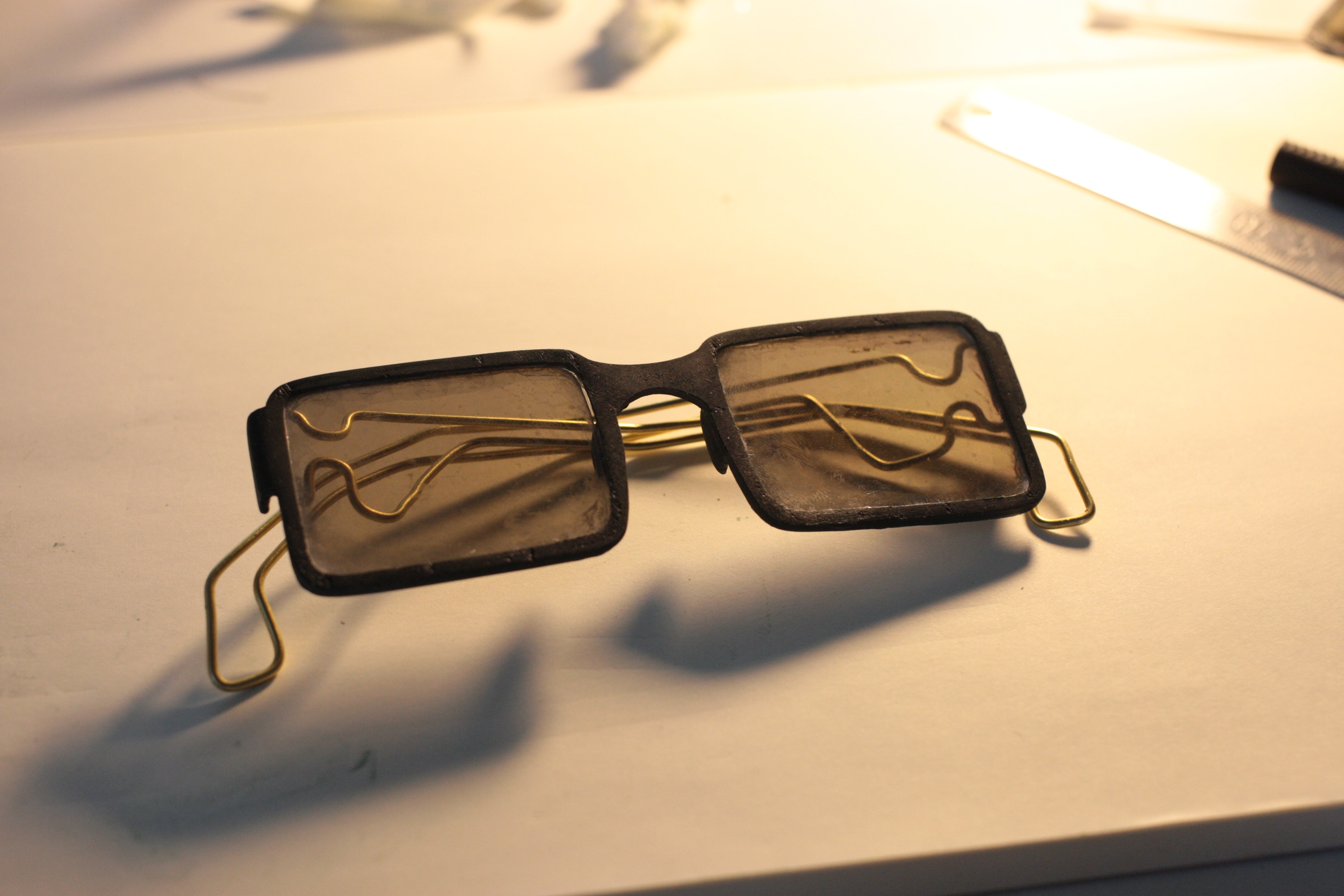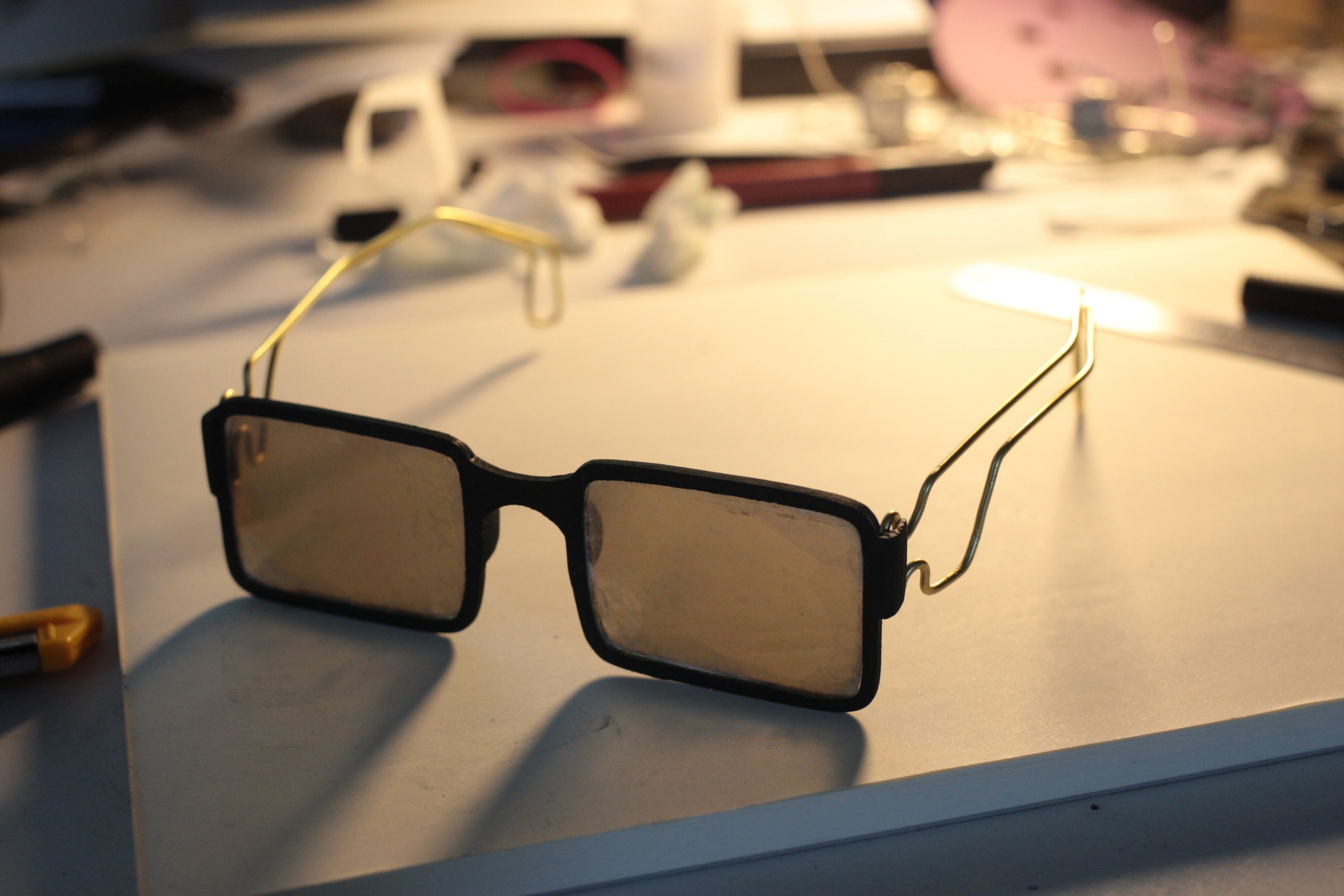 Finished.