We were out taking video / photos of the rover tackling some interesting terrain and the front right wheel picked a fight with a feral stick or something. Snap, crackle, pop - Doh!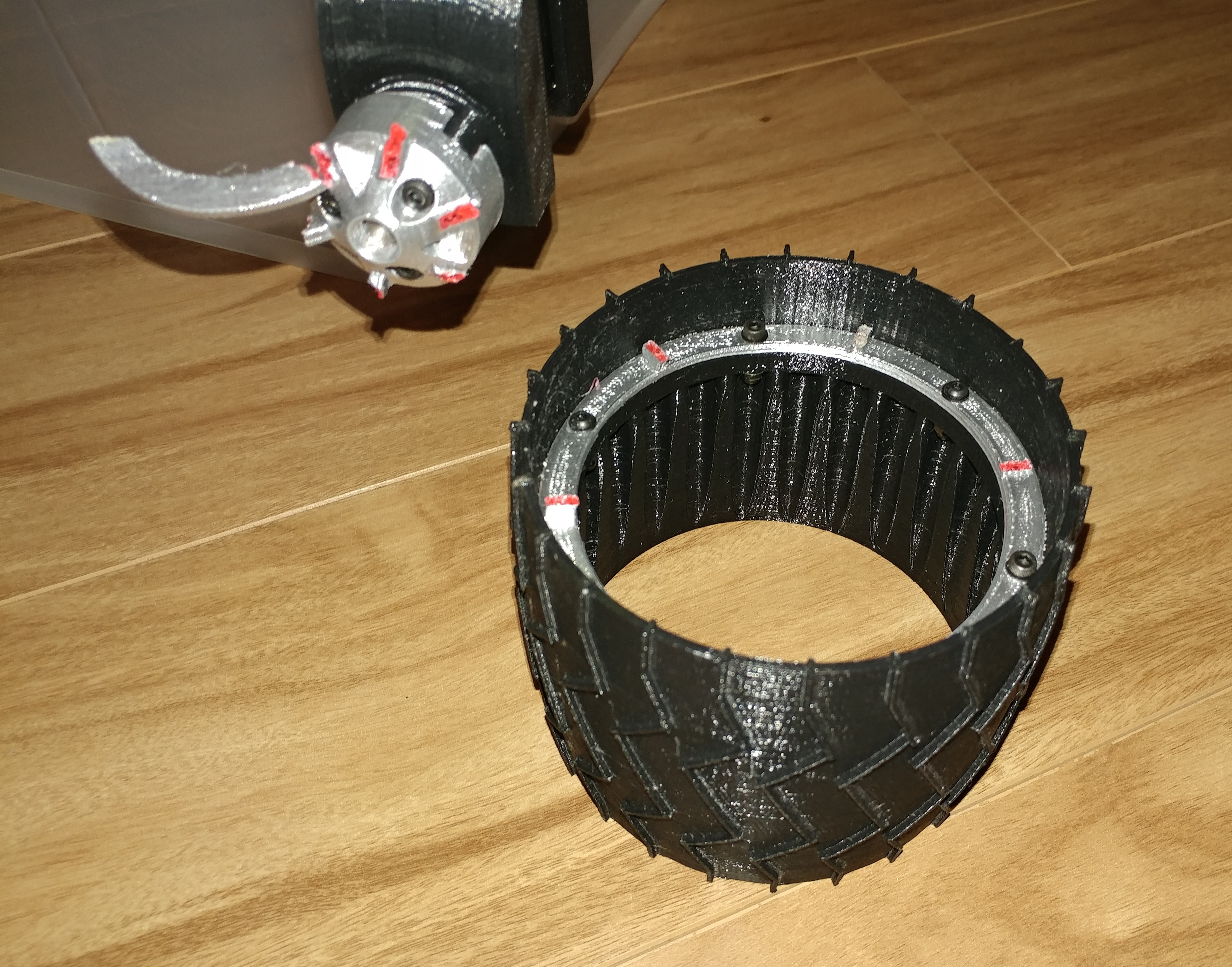 Prolly a number of compounding factors but I think the big one was the dodgy filament I used for the print. I knew I was going to paint them so I used some old red PLA I had l laying around.
My wheel design could do with looking at too. It was a bit of a rush at the time. I think Roger's design is much more robust.
I'll put up the photos we took later. Video needs some editing input from my daughter before I post that.