We went for a cruise on Trigg Beach, which I wasn't allowed to do apparently. They have a blanket ban on remote controlled devices at the beach - which I understand, but didn't know about. Oops. Soz.
Took some video that wasn't all that interesting, tbh. I'll upload that later.
Took some photos that were more interesting. I guess they show the machine in something like it's final configuration (for now).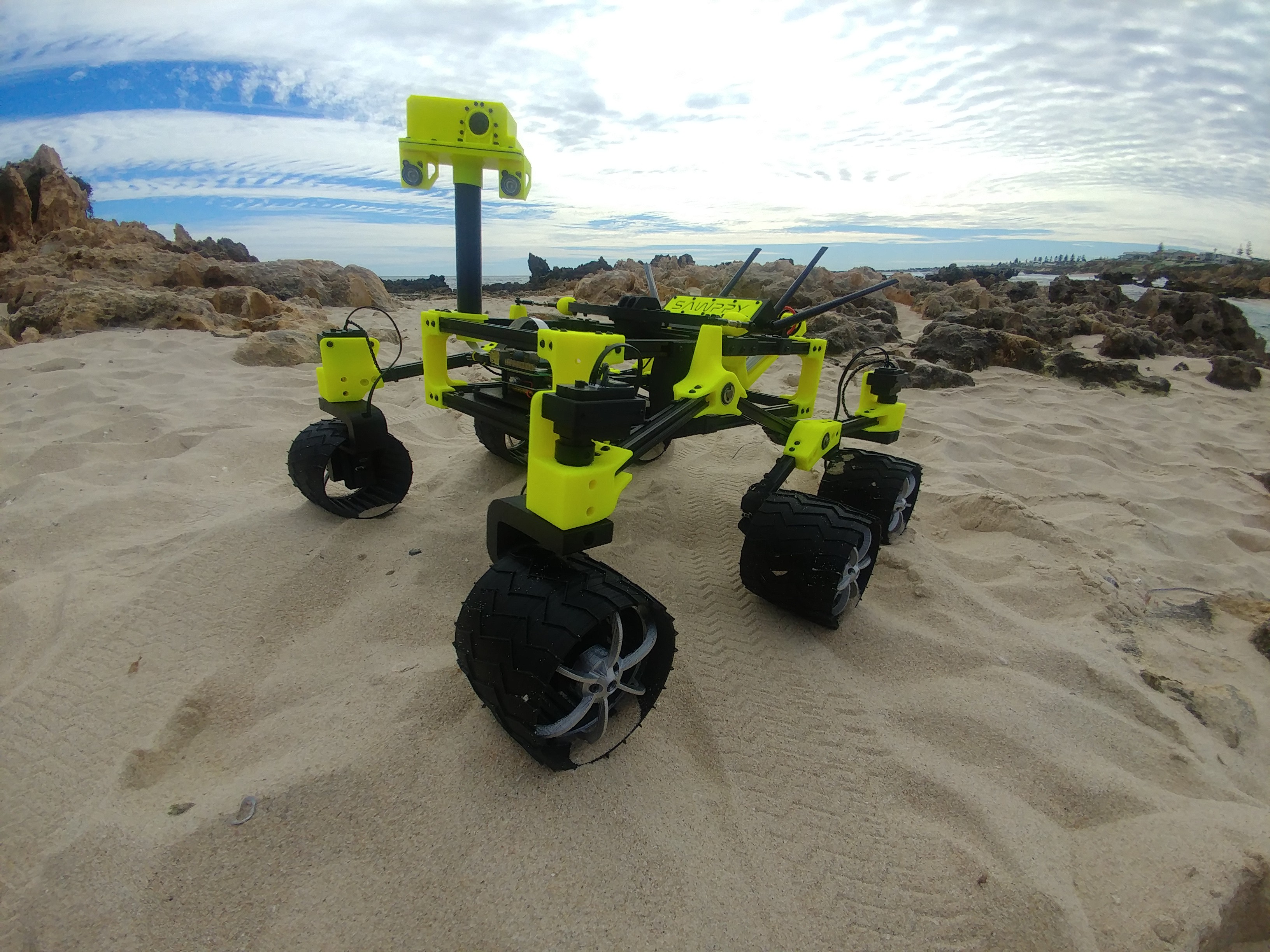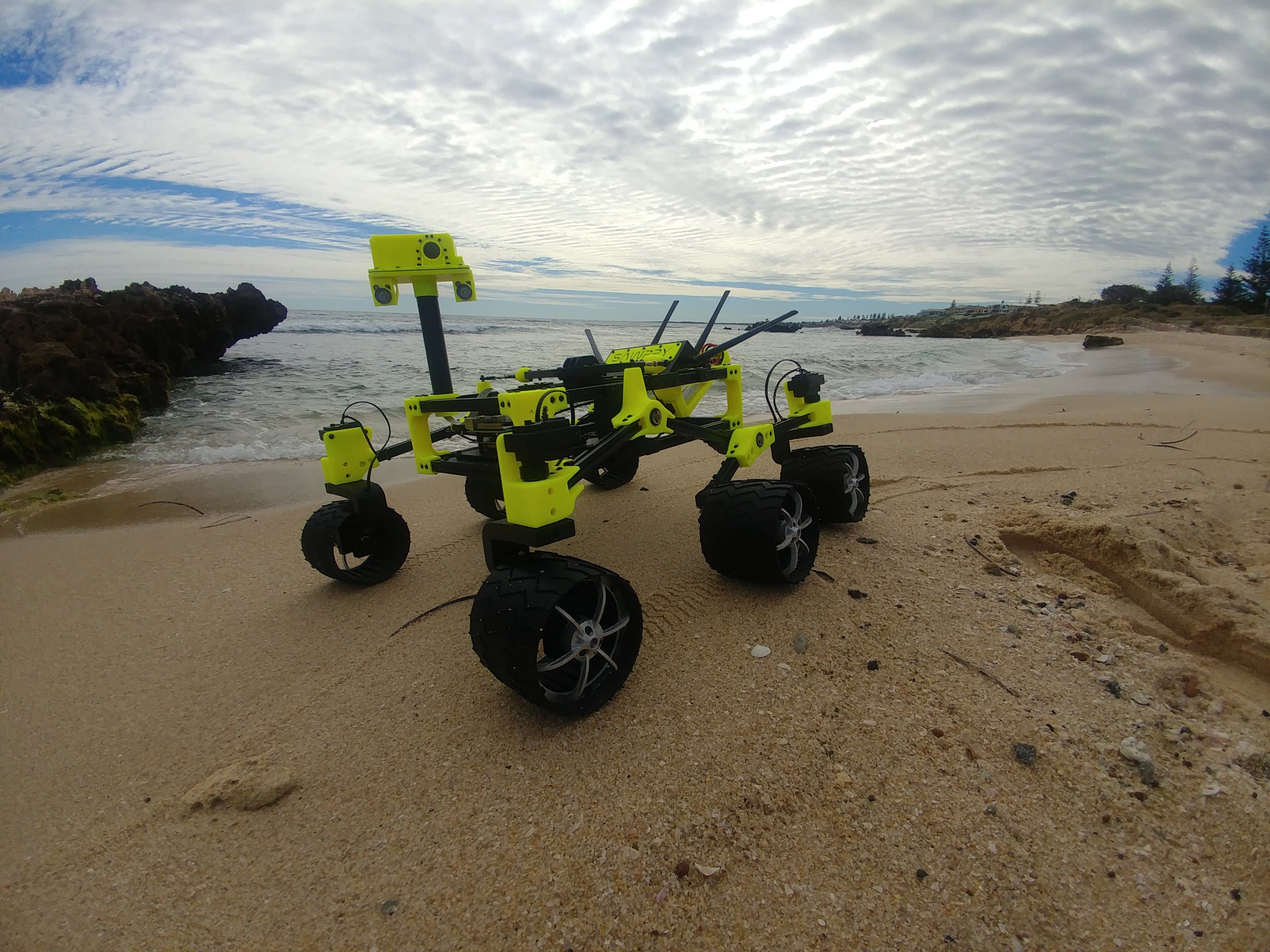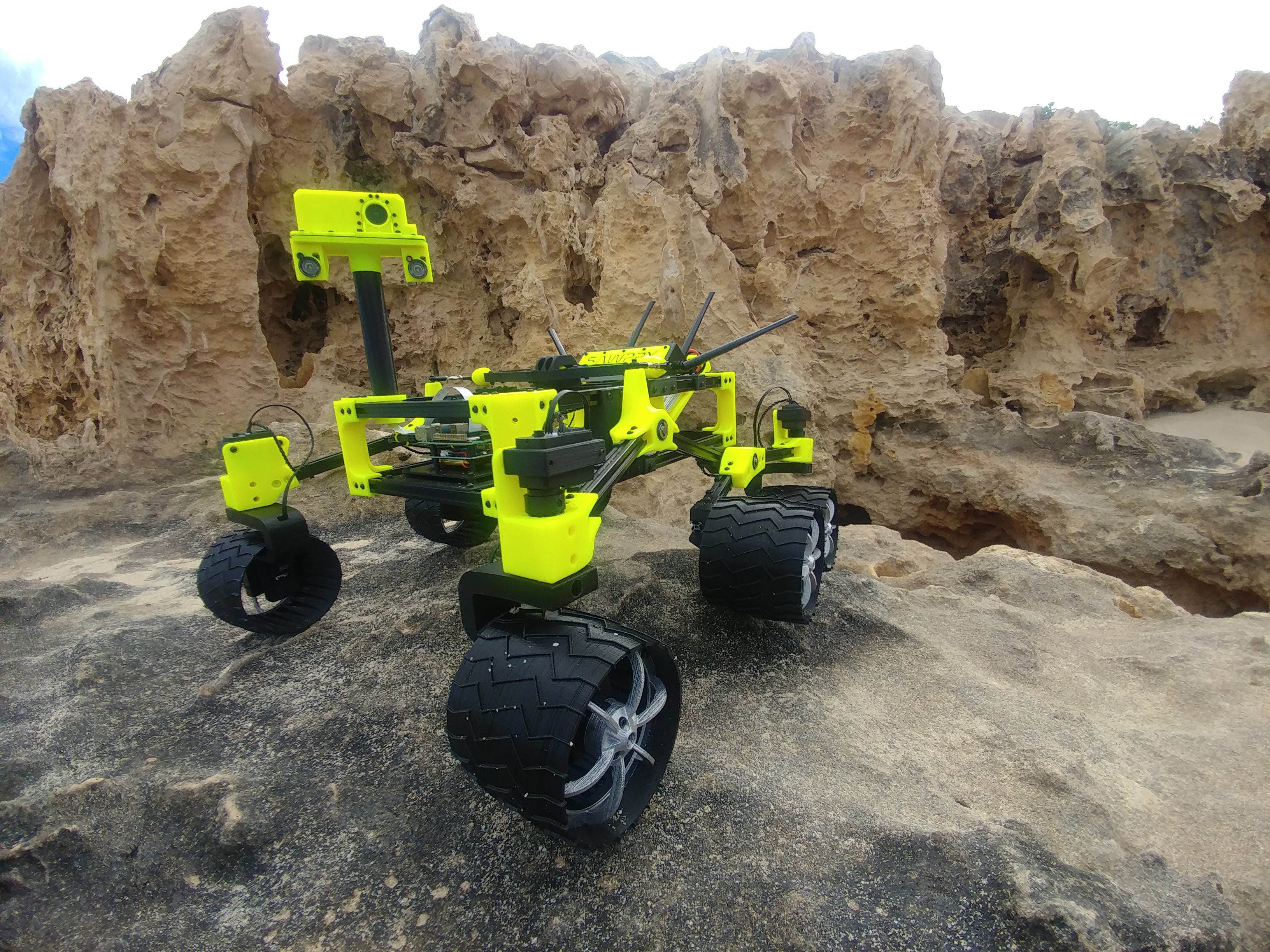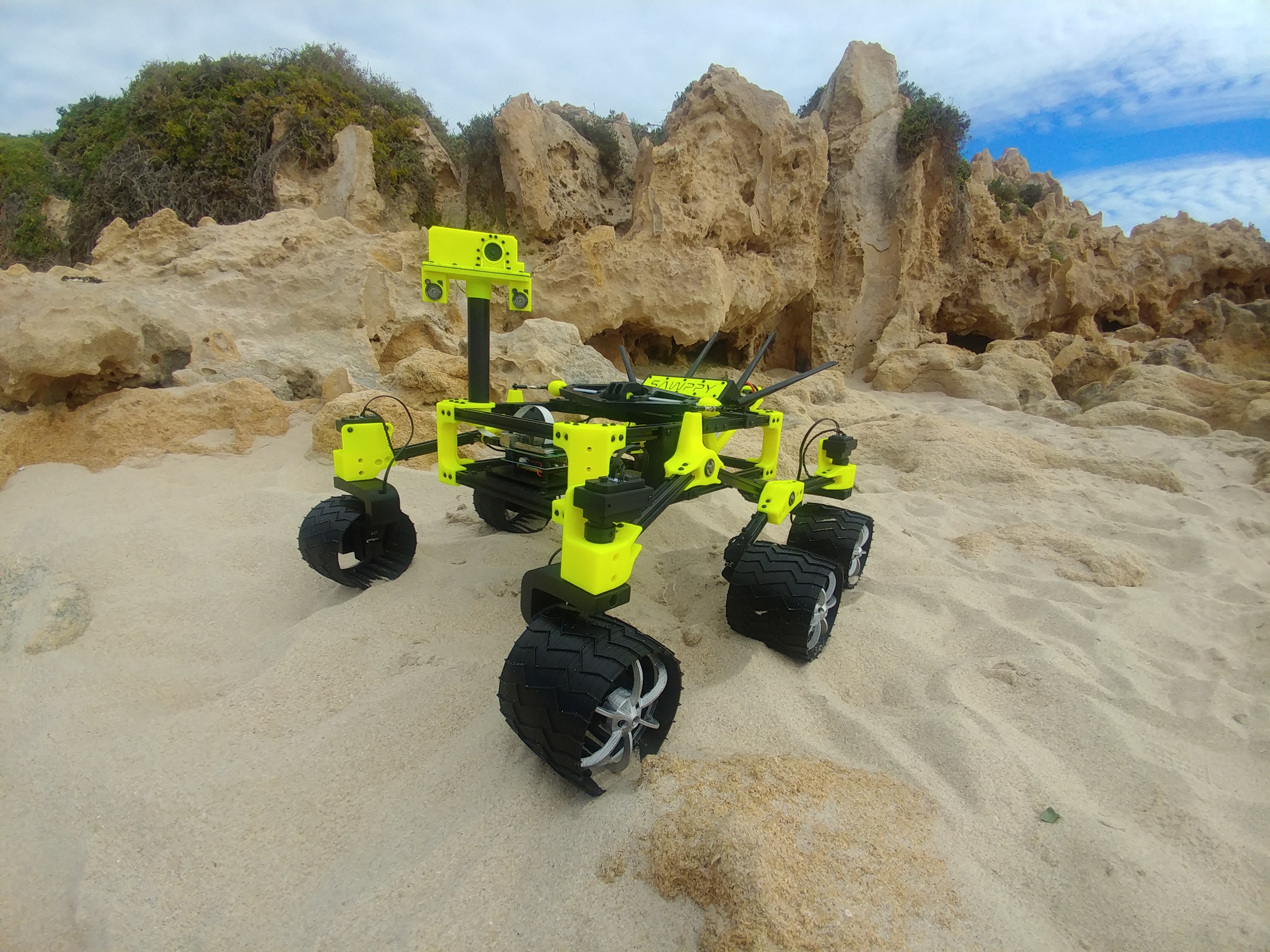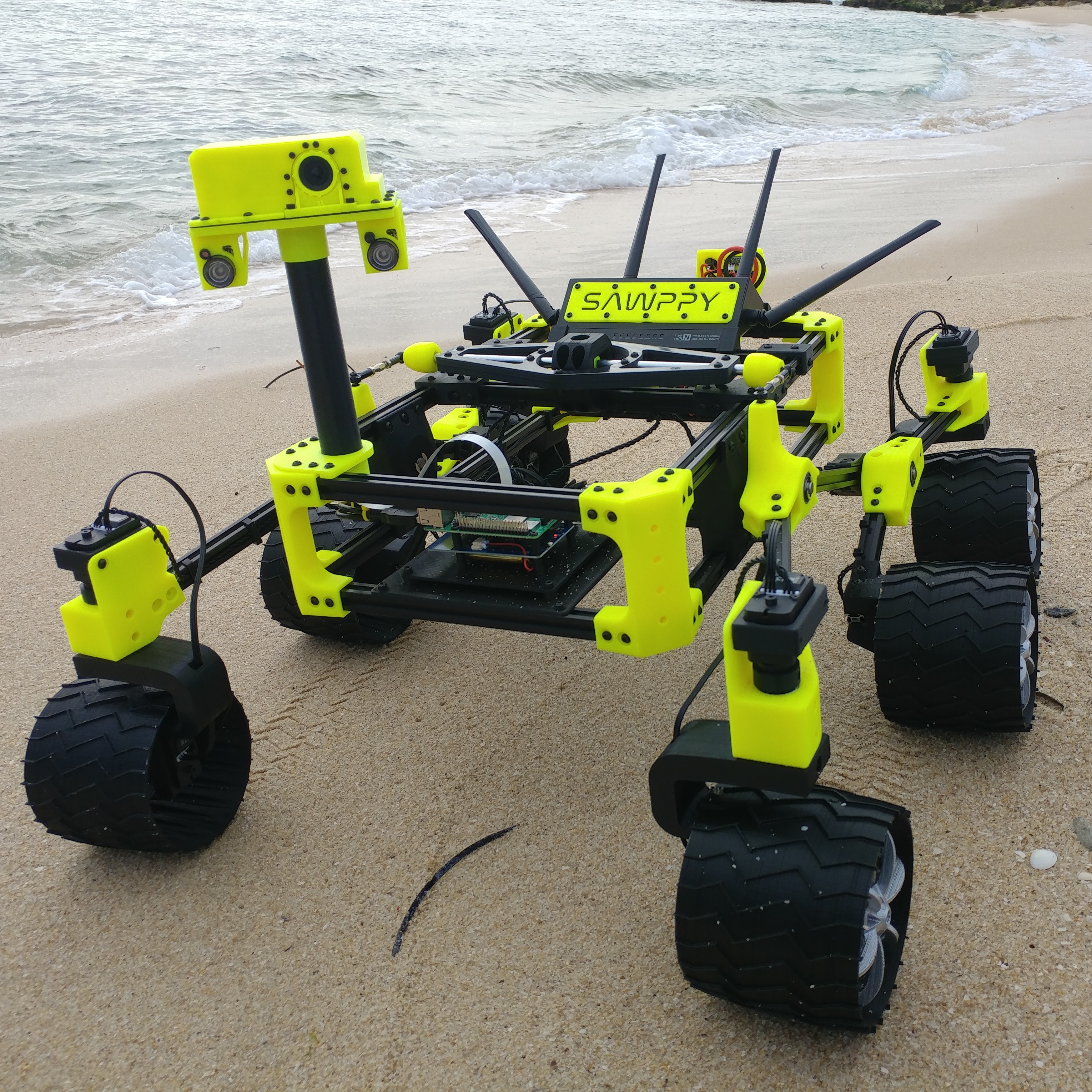 Some upgrades since it was moving in basic form.

Some reprints to drop a bit of yellow and improve the colour balance
On-board wifi router for extra range
Nameplate on the router casing to advertise the franchise
Dedicated RasPi stacked battery pack
Curiosity-esque wheels & tyres (front right destroyed later in the day)
Hex drive shafts (can't see them but they performed perfectly)
Pi Camera with night vision / IR LEDs
It's all come together pretty well, although I'm not sure I like the LED mount design in "portrait" mode now that they are fixed to the machine. I think I'll redesign & rotate them 90° to fit them in landscape mode. Filling in some of the gap between the camera mast and the LED mounts will give it a bit more visual weight.
Still some bugs to be worked through. The router is a bit finicky to get up & rolling without mucking about a bit. I had the camera streaming to a smart phone but a ribbon cable mishap seems to have fried the camera electronics and now it's cactus. Didn't even get to test the night vision :(
Regarding the photos, I was trying for something like a real Mars rover's "selfie" style photo using a wide angle lens at the same level as the on-board camera. Kinda worked. Second order effect is that some of the outer edges of the photos look a bit distorted because of the lens.
I have plans to get the rover cruising on some bigger & whiter undisturbed sand dunes in the not too distant future. Pics / video when it happens.
Edit: 
The not-all-that-interesting video...