After finishing the top plate, I missed showing some pictures. So, here they are...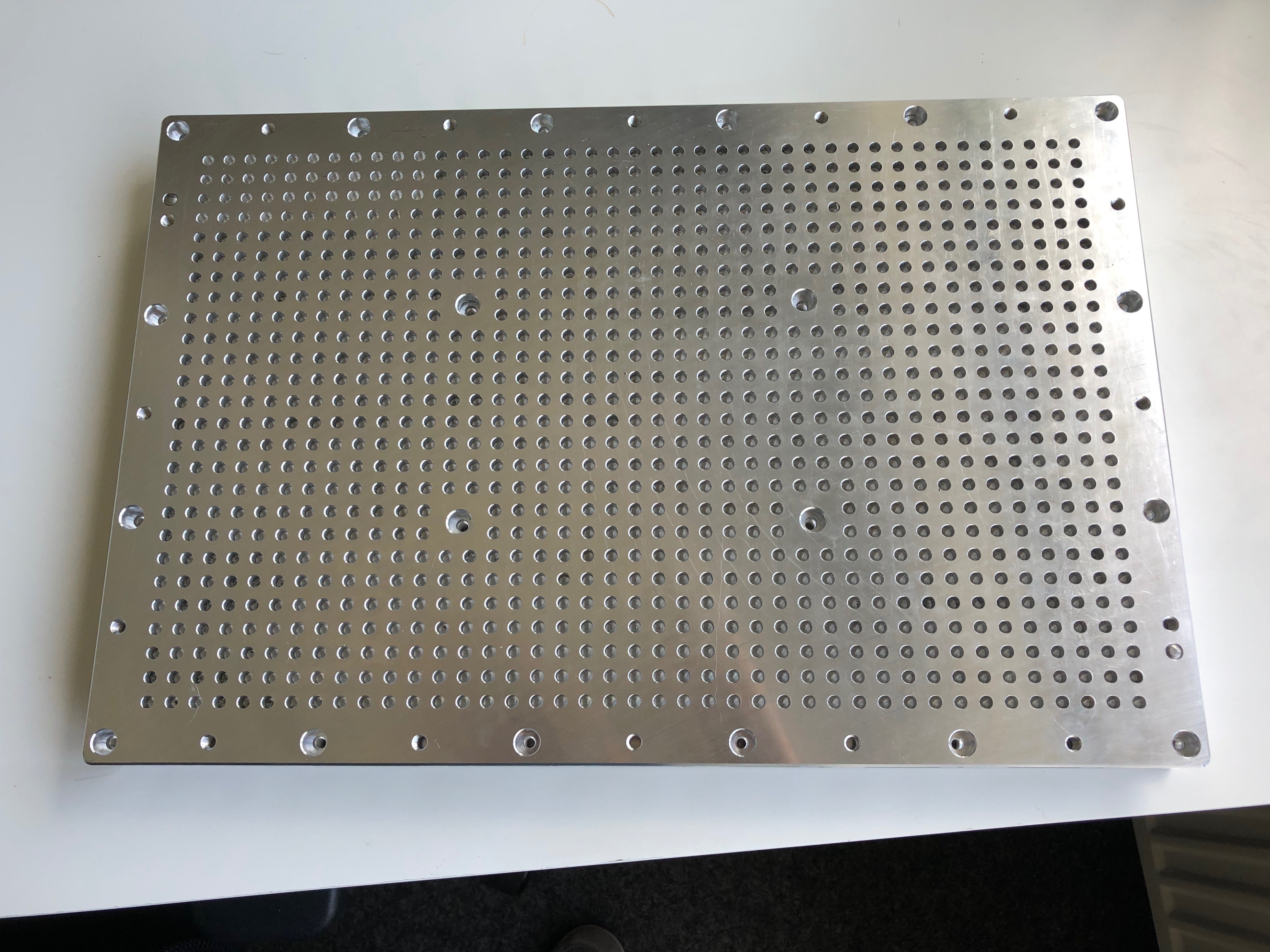 The first picture shows an overview of the plate. On the top left, the holes are already cleaned up.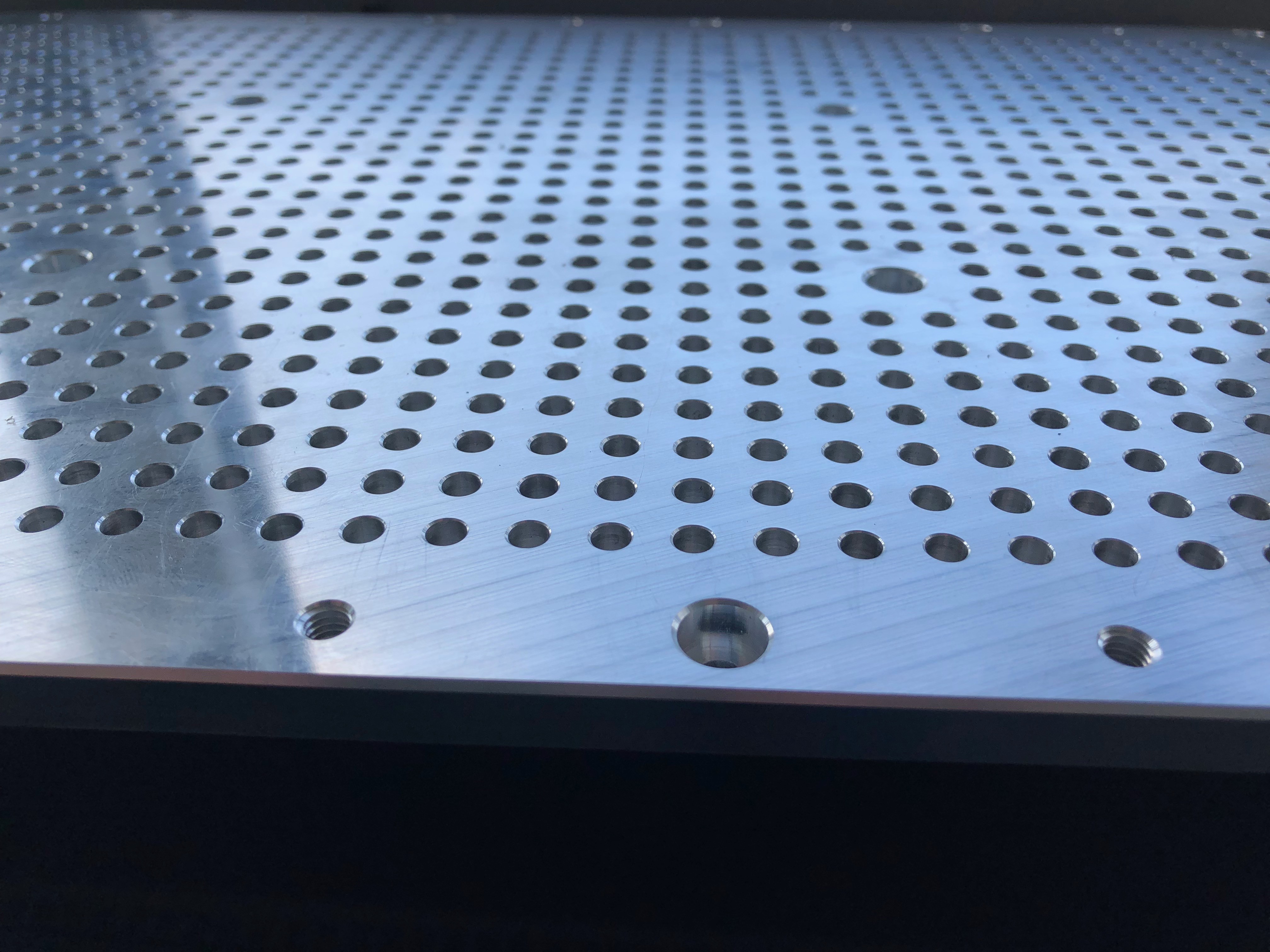 The second picture shows a side view with nice chamfers.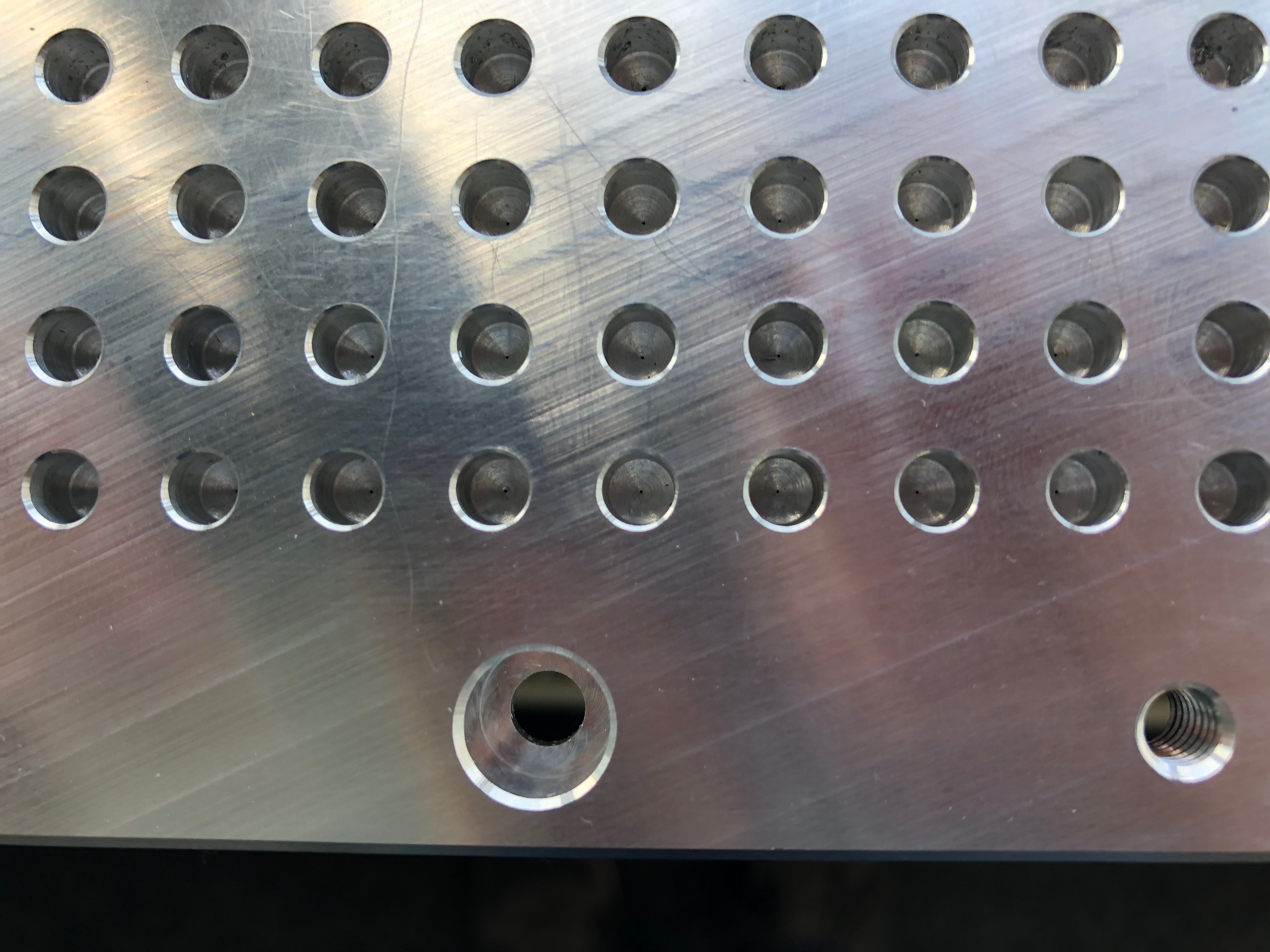 The last picture shows a close up of the vacuum holes. There are the small holes (0.2mm or 0.3mm) inside the 5mm holes.