One of my friends is an owner of 3 mini-hotels. 
He renews one of it and wants to add an automation system. It's not so large building (3 floors, 26 rooms).
Initially, the project was made on Siemens equipment, but after a quick conversation with him and his system integrator, the decision to replace Siemens was made. Preliminary money savings on equipment is around 3 times.
Initially, he is planning to equip only one floor(8 rooms) to reduce risks (my equipment is very new). And if it will work w/o problems, to scaling it for all his buildings and connecting in one grid.
Basic functionalities:
1. Illumination control
2. Heating control
3. Doors status
4. Several sensors (move, temp, humidity)
5. Connection to power meters
6. Control dashboard for personnel
7. Database for future statistics
It will be 1 main control box, 1 power box(for HV equipment) and two small mixed boxes.
The main control box will look like this: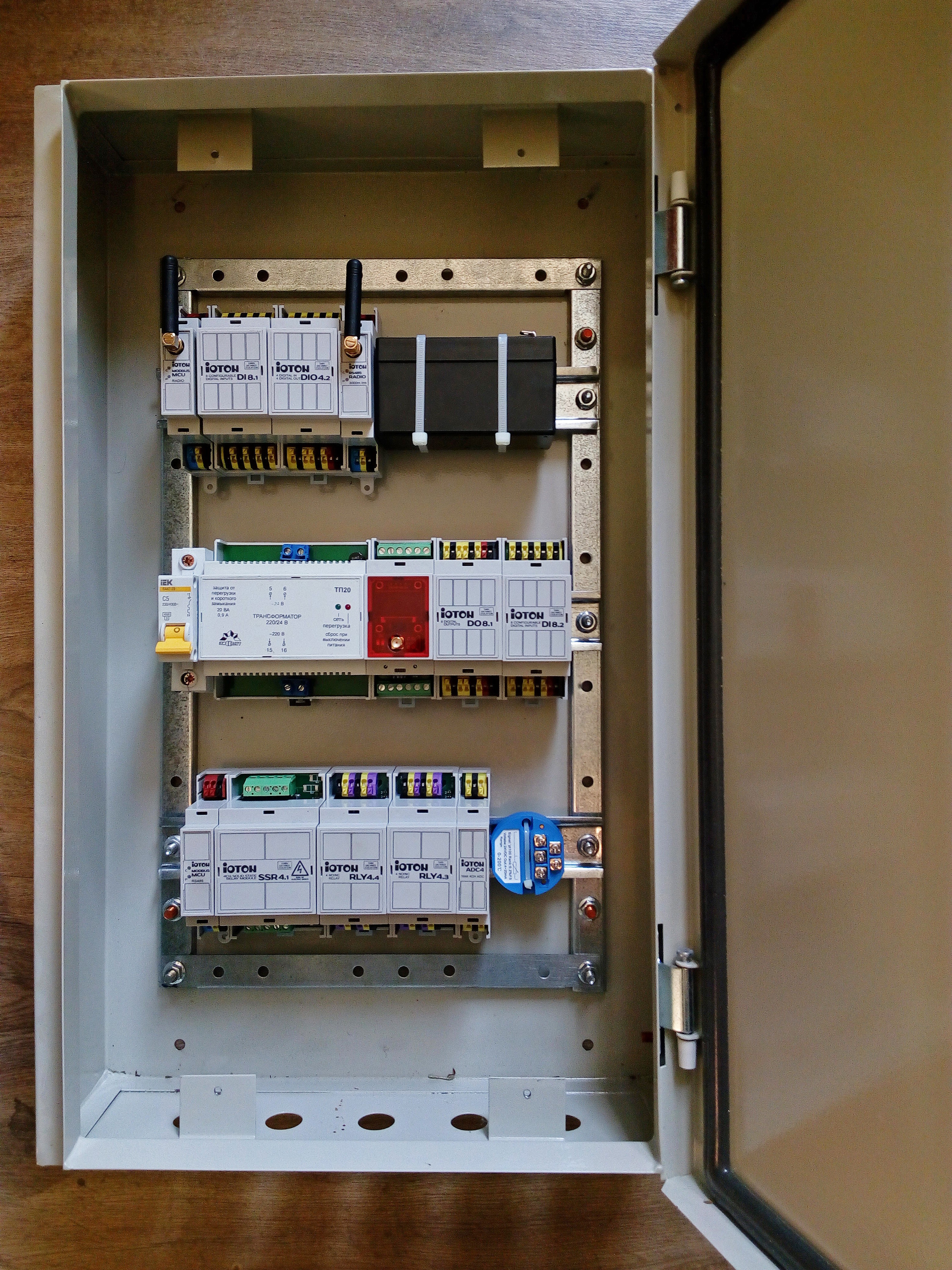 I think, I will start wiring for test next week. Also, some radio interfaces will be added for real life test reasons.