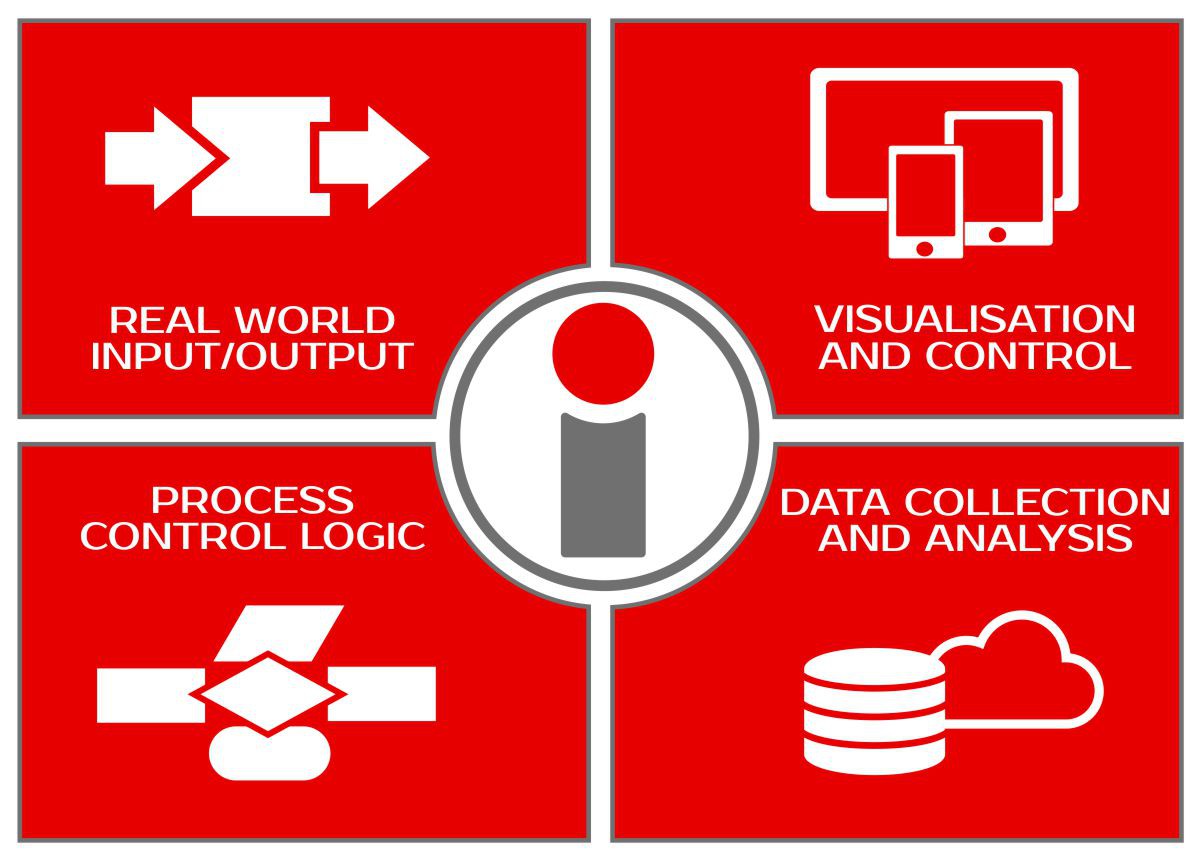 Four elements are required to build a successful Industrial Internet of Things (IIoT) project:
Inputs/Outputs are wired directly to sensors and devices and translate between the electrical signals devices use and the digital ones and zeros computers understand. Inputs/Outputs brings data from the physical world and sends instructions out for controlling equipment.
Logic in software processes data from I/O and determines what automated actions to take. Logic sends I/O the instructions to control equipment and processes.
Visualization presents data to human. GUI allows human to control the system manually.
Data collection and analysis for the process optimization and predictive maintenance.  
IOTON MICRIO combine all of these, like in movie.