For dispenser it's important to have soft control button. Because if you need to apply big force, needle may shift out of small pad. There 2 main parameters:

Operational force
Button form
Human skin is "soft". To be convenient, button should have big height or big square. To be sure, buttons with low operational force, available at LCSC, were tested: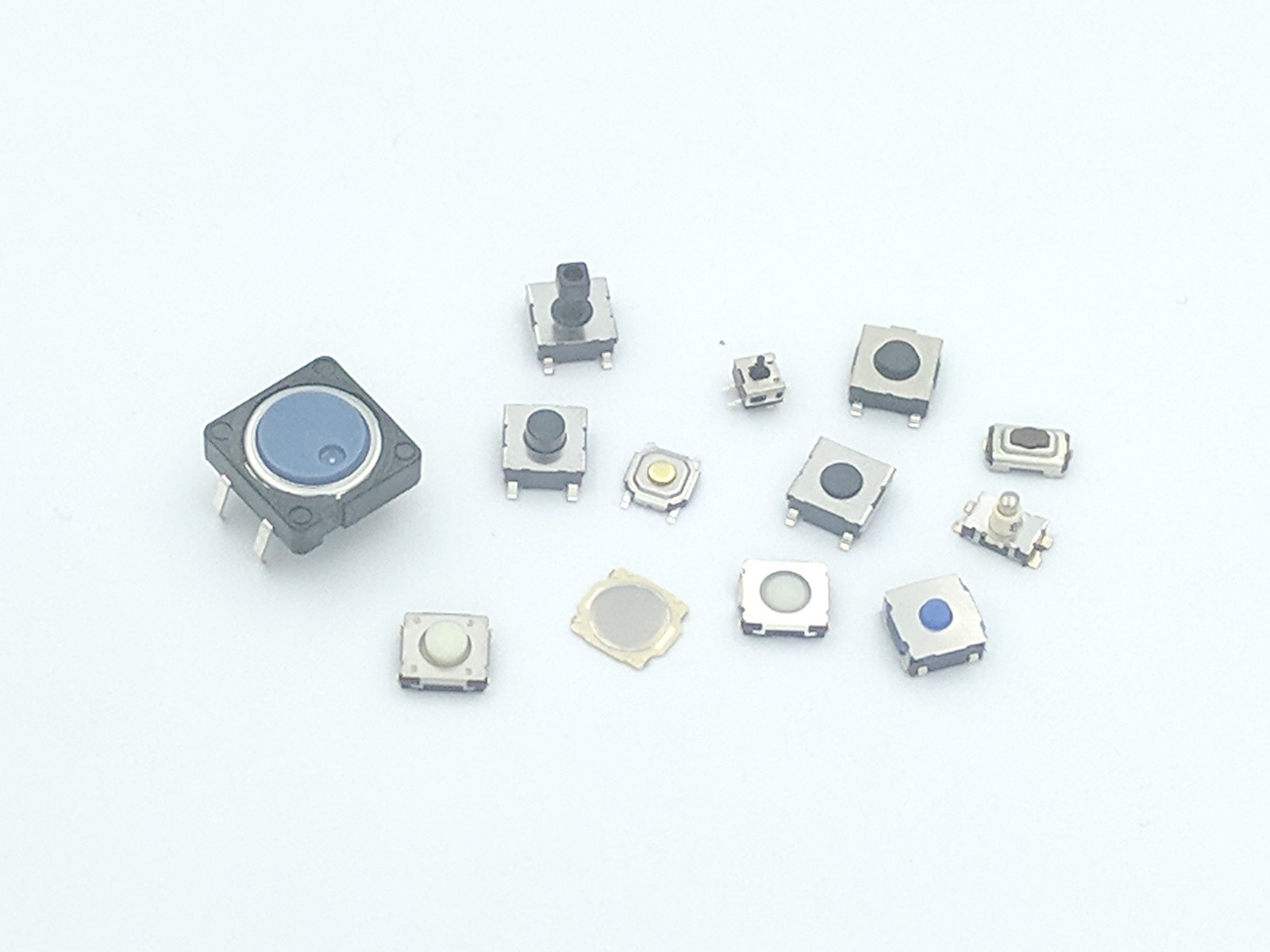 The most promising are:
Panasonic EVQQ2B03W (in left bottom corner, white button)
ALPS Electric SKHCBKA010 (left side, blue pusher)
EVQQ2B03W looks preferable - more compact.