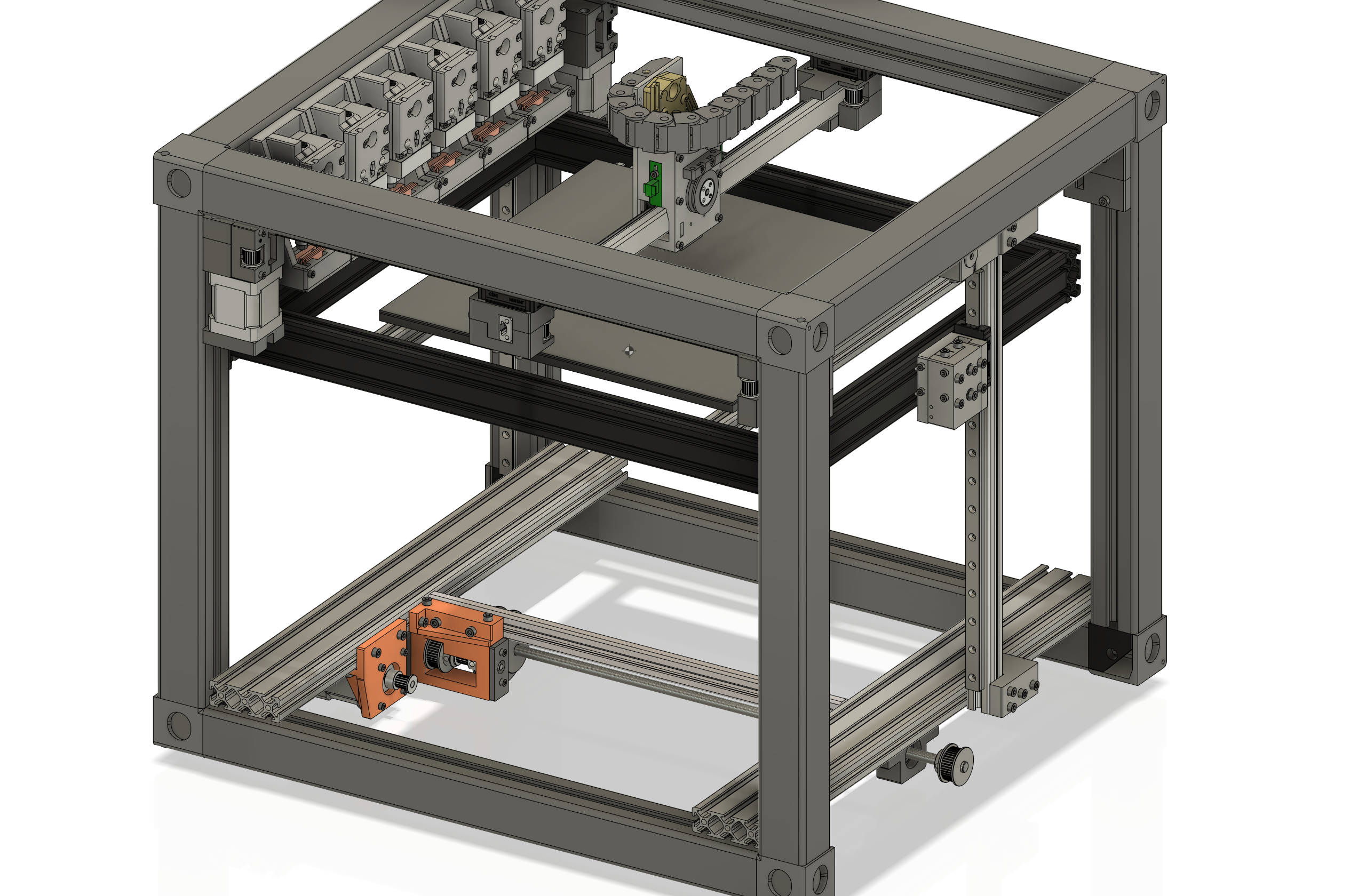 The Z-Axis seems to be the easiest one of the three axes. But I had quite some trouble implementing three linear rails inside the Blackbox nicely. I had a version with four linear rails before, but although it looks very clean, such a overconstrain is not something I like too much. The Problem was that with a linear rail in the center facing towards the bed would take up too much space which would result in significantly less build volume. The solution was to rotate the linear rail towards the front, that way the supporting profile can be placed underneath the frame.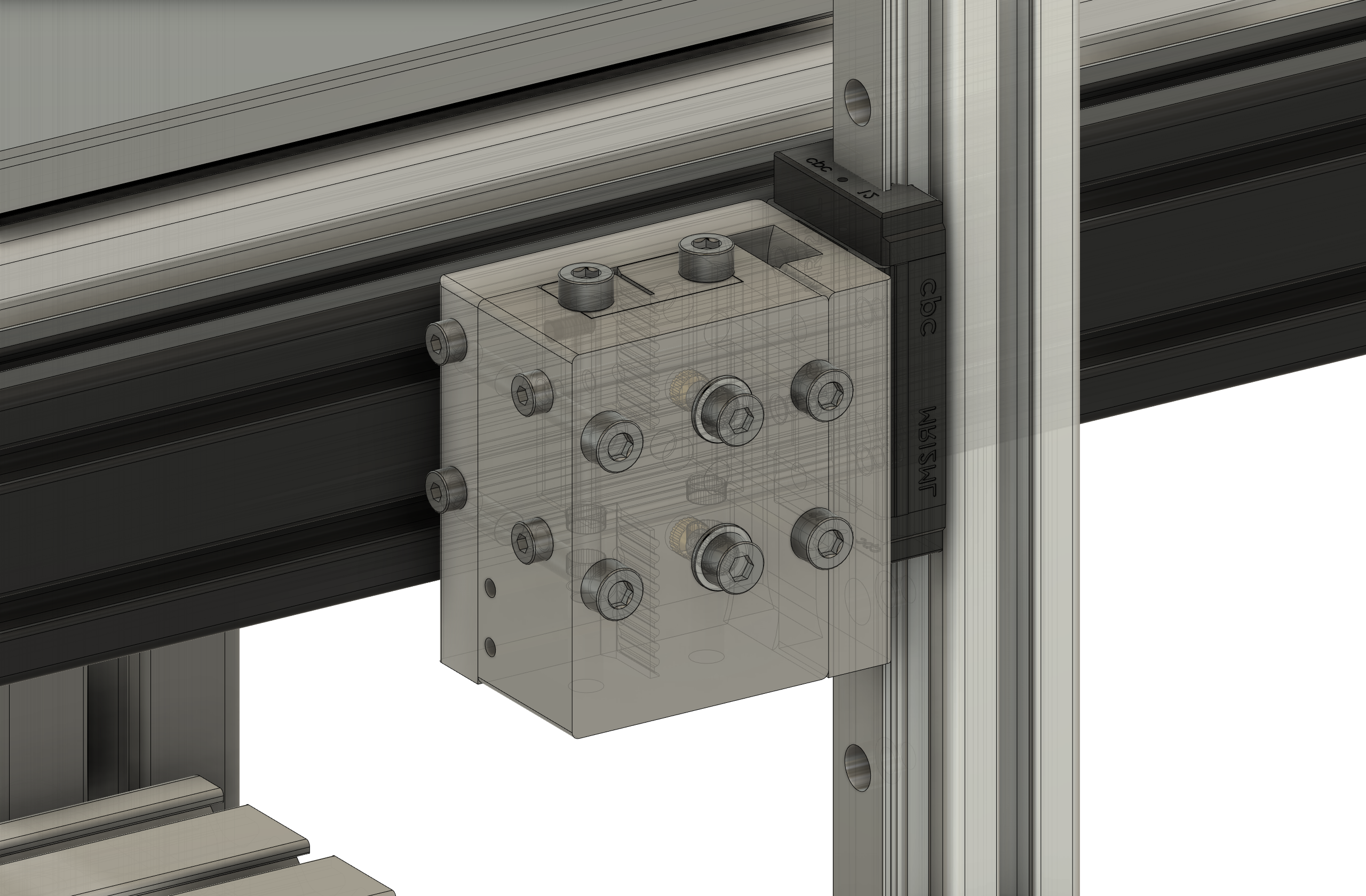 Belt Tensioner and linear carriage bracket and block and tackle fixture in one part.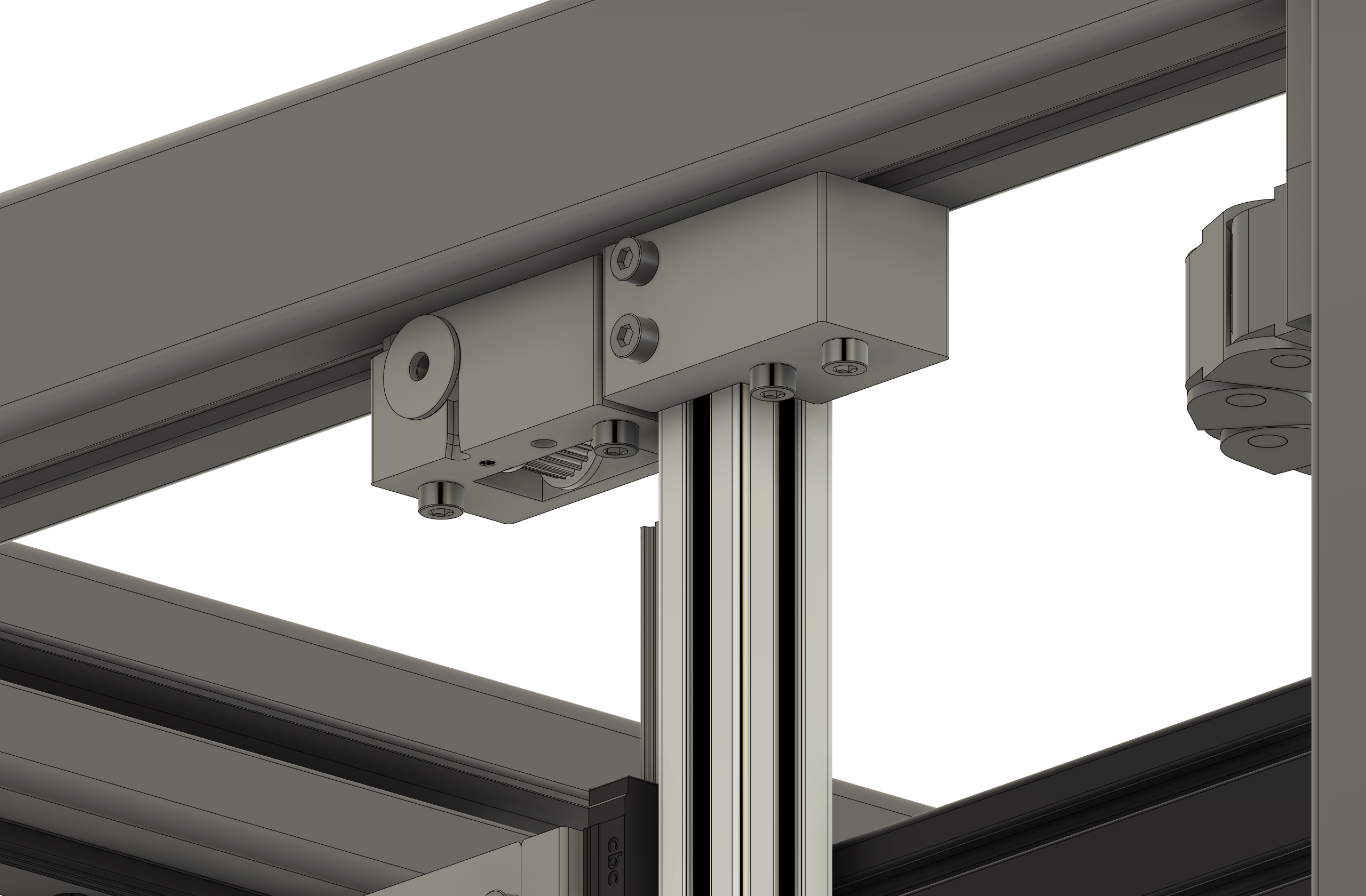 Pulley idler bracket with integrated block and tackle guide wheel.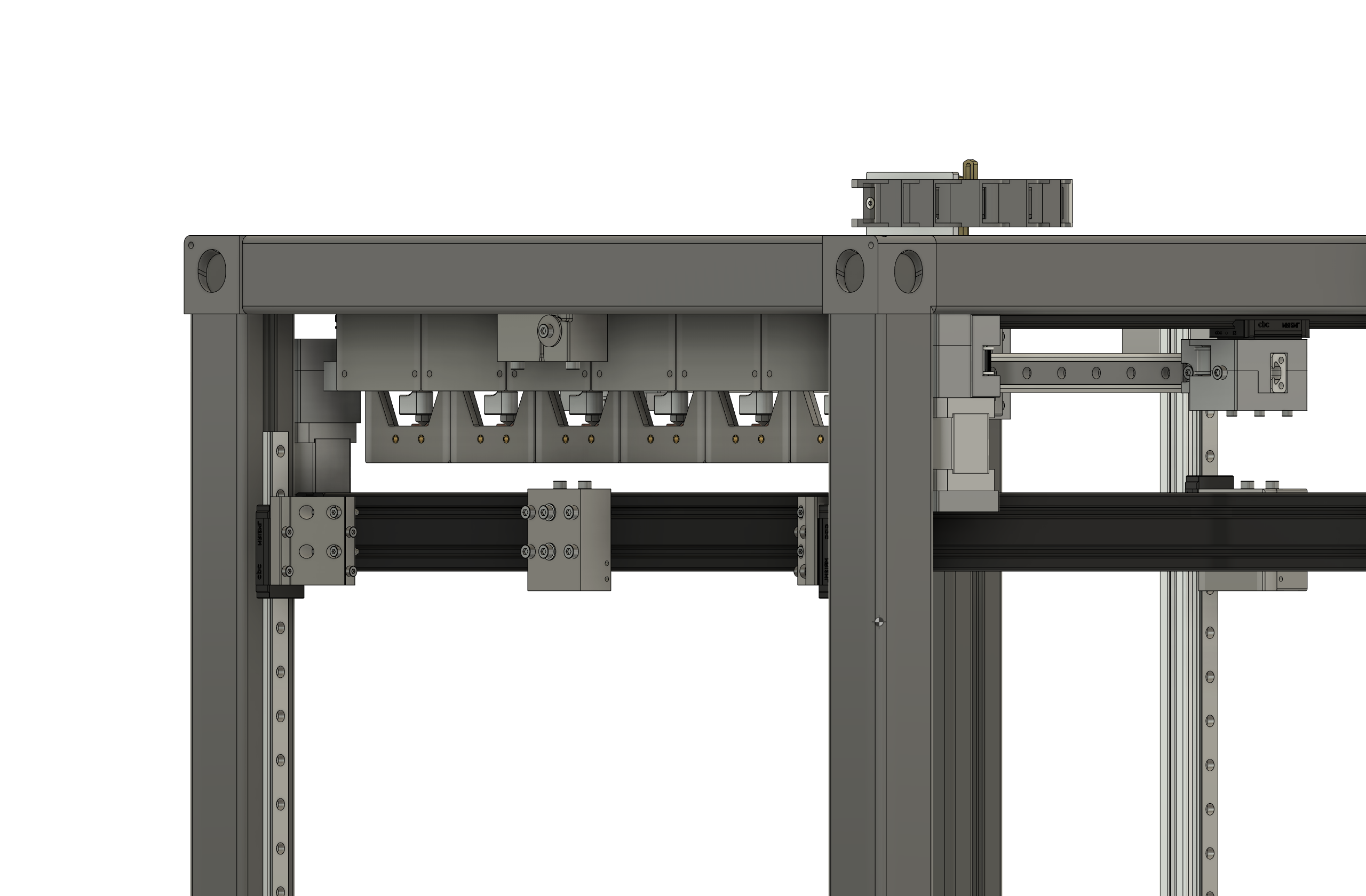 Dual linear Rails on the other side