A bit a time has elapsed since the first cut.
I've changed studio and had to move everything.
I found these MUCH nicer pipes. 
If you go on my website, you might see some yellow and red chair. Even though they look good, the had to be primed, and painted, and its not realistic to go down that road, so I was researching colored material that would allow to a finished object in one cutting operation.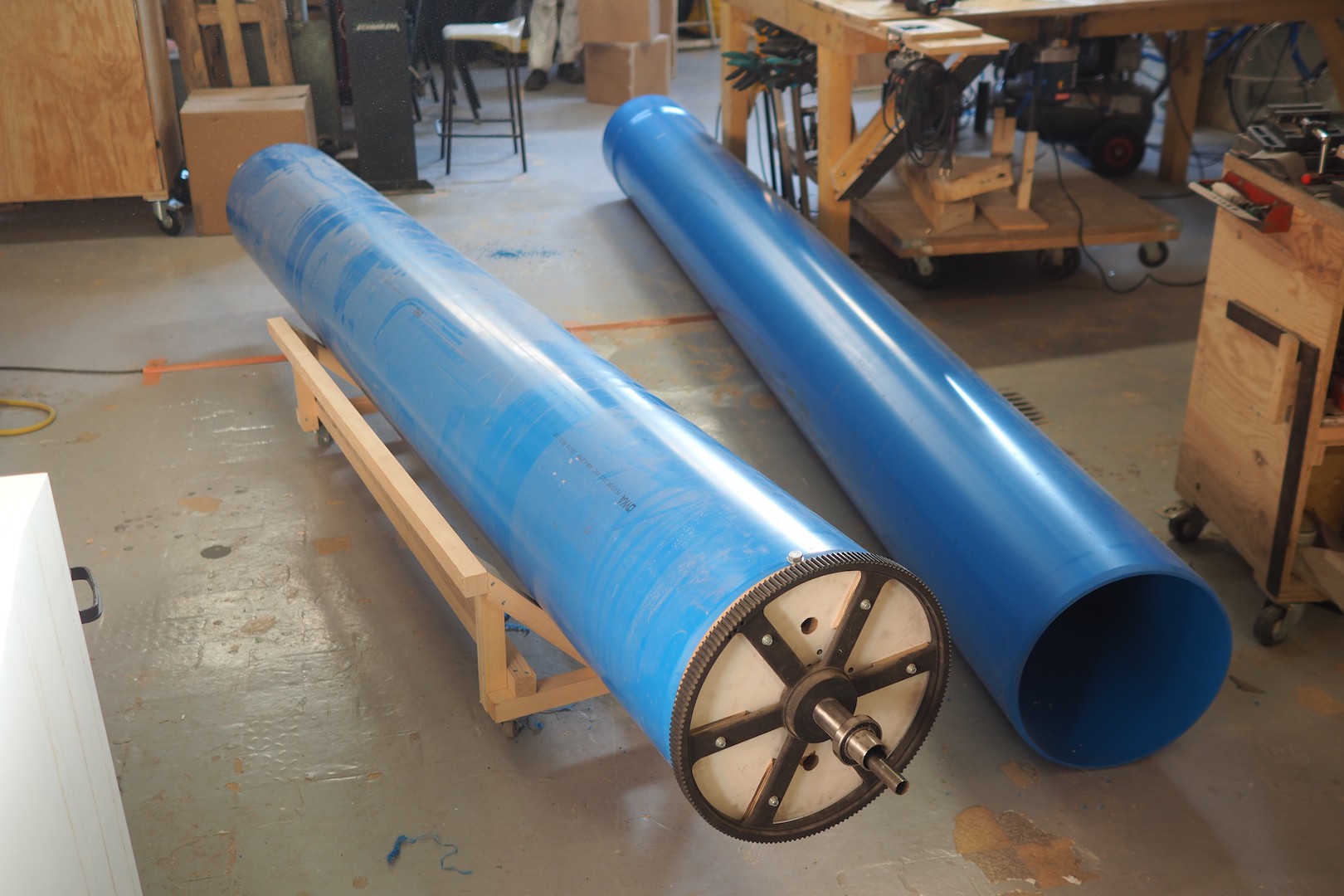 The machine is now very stable, and run very smoothly.
I figured out different machining strategies to keep parts within tolerances. 
I mainly do 2D outline cutting, but the machine can also "sculpt" machine 3D model.
Intense machining at the studio.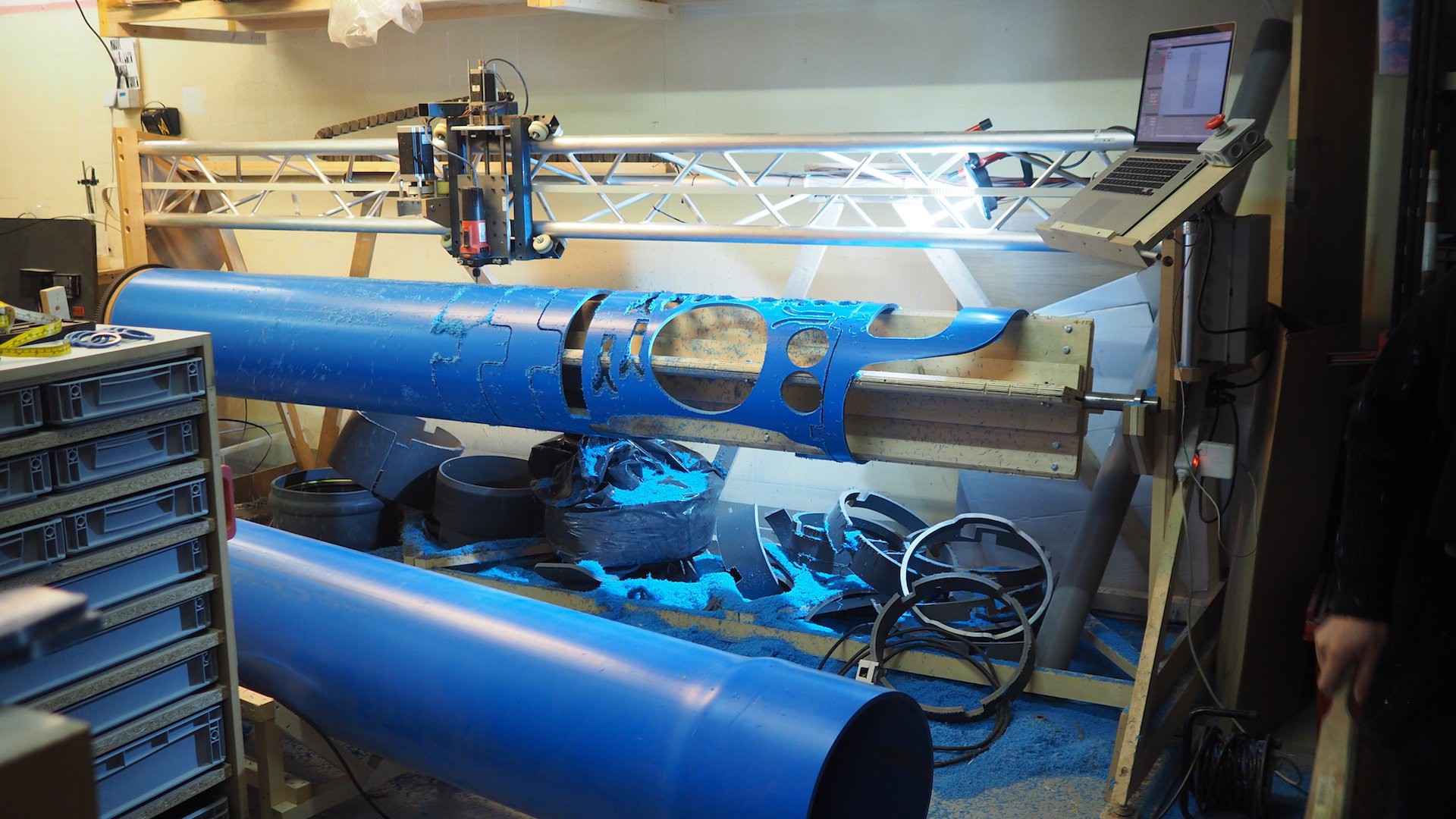 I've been designing a collection of object, mainly furniture, all coming from the PVC pipes.
Here's a preview: