For some time I have been aware of an annoying "bug" that I can not seem to squash. When the amp powers up and audio is playing you get a brief, about 1/4 second, blast at nearly full volume. This is due to the MAX amplifier chip starting at a reasonably high volume when it is first switched on. The chip does have a mute pin, which the Adafruit breakout board I am using does, well, breakout. I would love to use it but unfortunately I don't have any spare pins left from the Arduino Nano.
So I got to thinking, could I use a capacitor to hold the pin low while the amplifier started up. I ran some quick experiments and yes I can, with a big caveat: I can't figure out how to get the capacitor to discharge quickly when power is removed.
Here is a basic view of the circuit idea. The amp has the mute pin held high with a 10K resistor connected to the gate of a MOSFET that then connects to the mute pin on the amp chip (I haven't shown that part of the circuit). On the right is the simple RC timer I was thinking of using.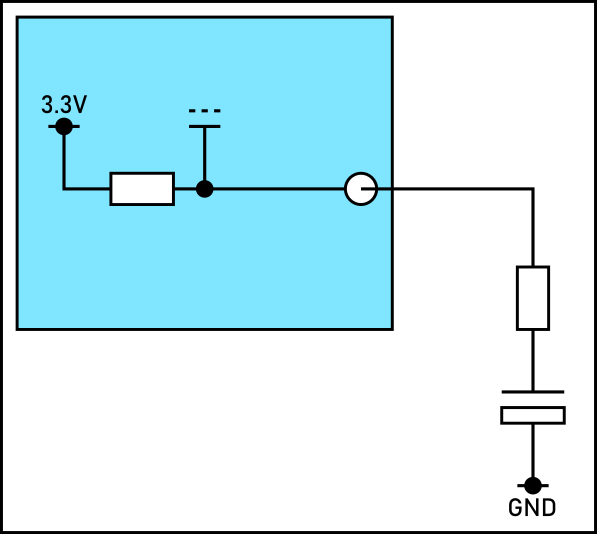 The values I thought about were 100uF for the capacitor and about 330R for the resistor. As it stands the capacitor doesn't discharge at all quickly, but any resistor I put in across it causes a potential divider to change the voltage at the gate of the MOSFET. I was hoping someone might be able to help point me in the right direction on this, or even if it is possible!
The full circuit for the Adafruit breakout board is here, the part of the circuit is in B5-C6