* Well, maybe not quite.
Finished, assembled, and... wait, what?
You'd think I'd have my ducks in a row better than this. I finished it, including swivel-mounting the screen in a nifty way... and promptly discovered that I have no standard HDMI cables.
Oh, dear. Testing will have to wait!
In the meantime, here's the almost-final set of pix.
Inside...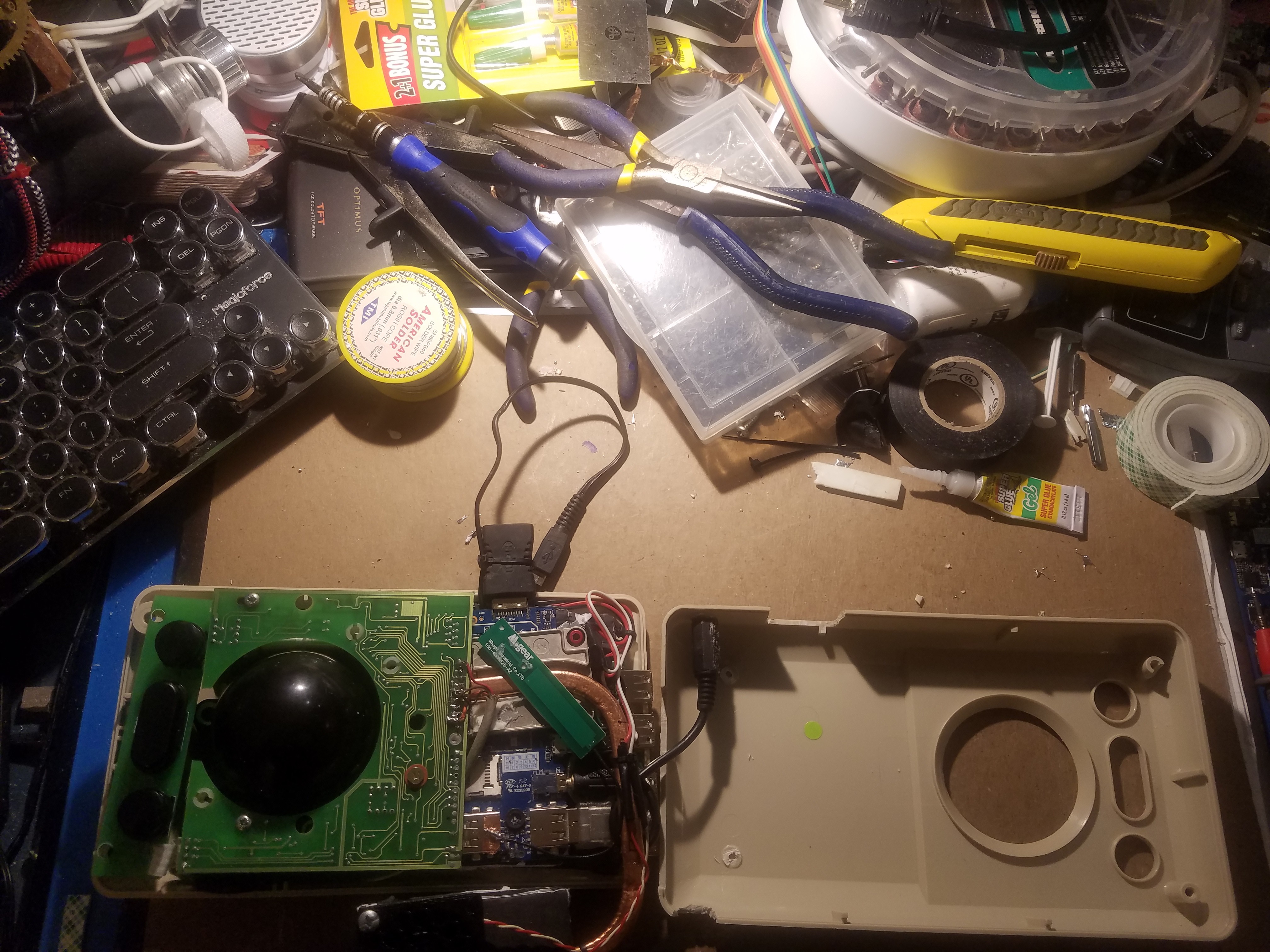 ...outside, screen deployed...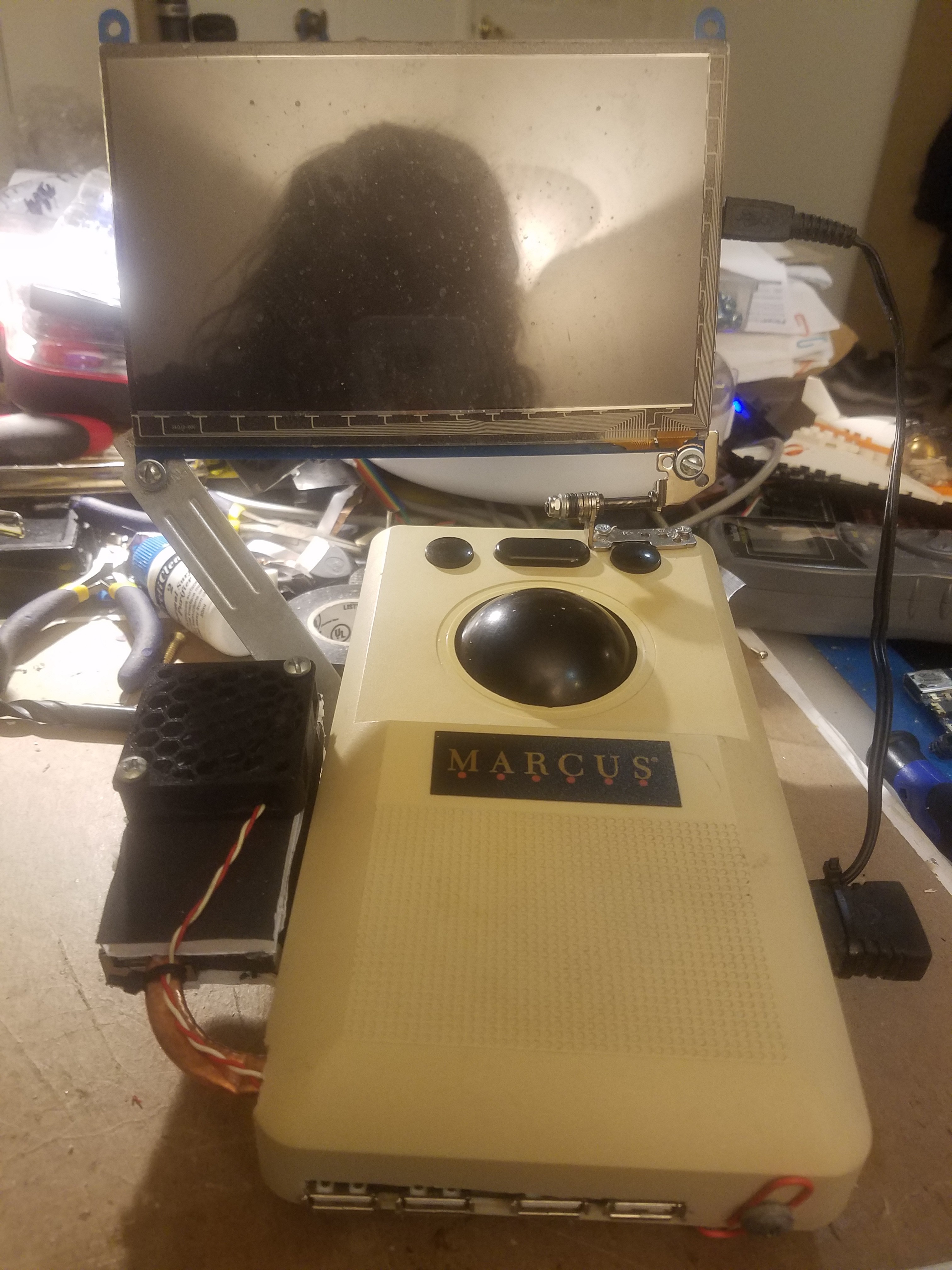 ...outside, transport mode...
I have errands tomorrow (technically later today) so I'll pick up a cable while I'm out. I think I have enough money to fit that in...
While I'm out I'll test it and see how it runs. This motherboard's integrated WiFi generally doesn't like Walmart for some reason -- it will connect but data won't transfer, it's weird -- but we'll see what happens. I'm looking forward to it ;)
Catch ya'll on the flip side, as they say 'round here...