Our current SolarSurfer is just a prototype. It's completely functional but it's not pretty and it's not optimized.
Wonder what the SolarSurfer might look like eventually?
We've put together a concept design for our future SolarSurfer and we think it looks awesome. It's got a custom designed hull and all of the components are cleanly integrated. There's also a few key changes that we'd like to make:
Longer, v-hull design for low drag and added solar panel area
Swept keel designed to minimize seaweed entanglement and reduce drag
Three thrusters provide steering control even if one thruster fails or jams
Here's some images of what that might look like.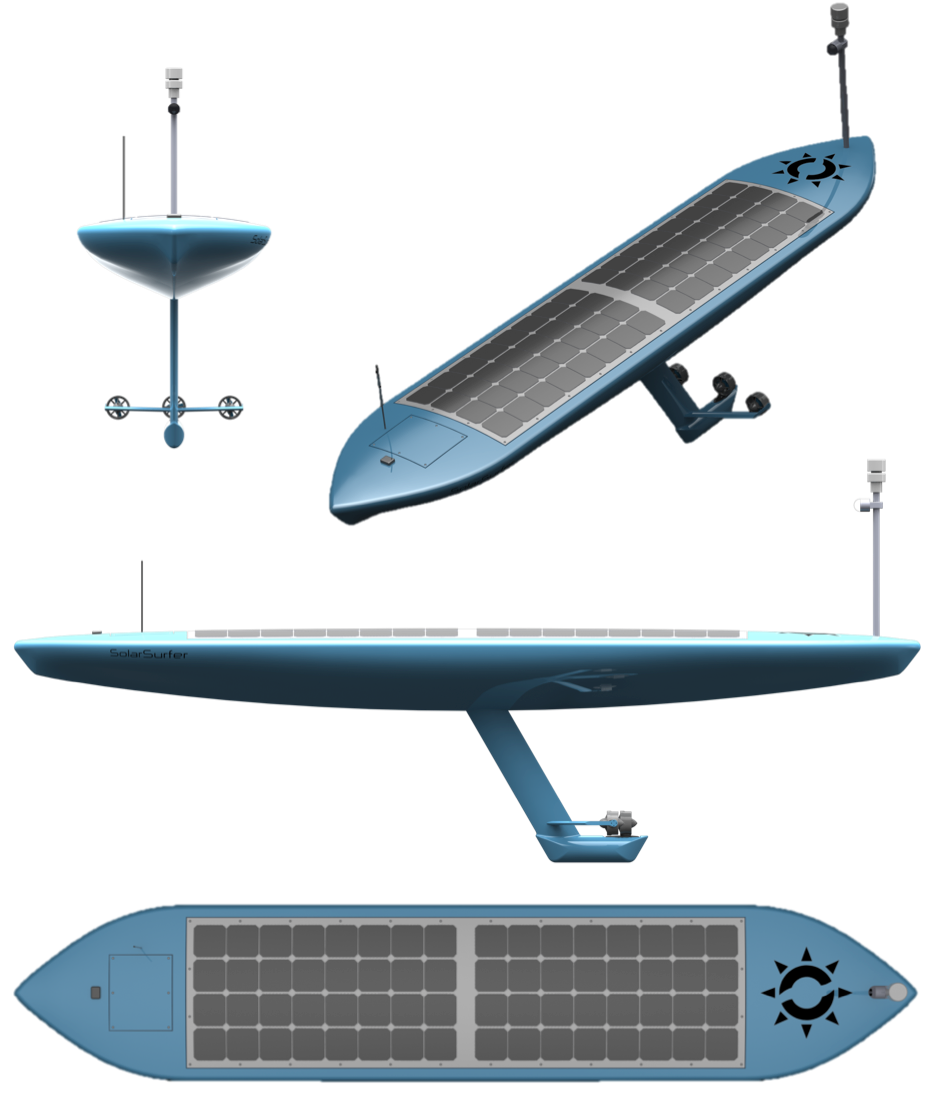 In addition to the mechanical design changes, there's some things we'd like to do to improve the hardware and software.
Isolate guidance and control computer (APM) from non-essential sensors like the pH sensor
Provide an serial API so that anyone can add a new sensor and add it to the satellite telemetry data easily
If you have any suggestions for improvement, let us know in the comments!