8/8/14-8/9/14 - This test is a big deal. Over the course of almost 24 hours, the SolarSurfer traveled approximately 20 km in the open ocean, miles off the coast of Los Angeles.
We were fortunate enough to have access to a boat for this test. We took the SolarSurfer out to about 2 miles off the coast on Friday morning. After some quick debugging, everything worked great and we followed it out to sea for a few hours. We turned our boat around and left it out in the ocean overnight.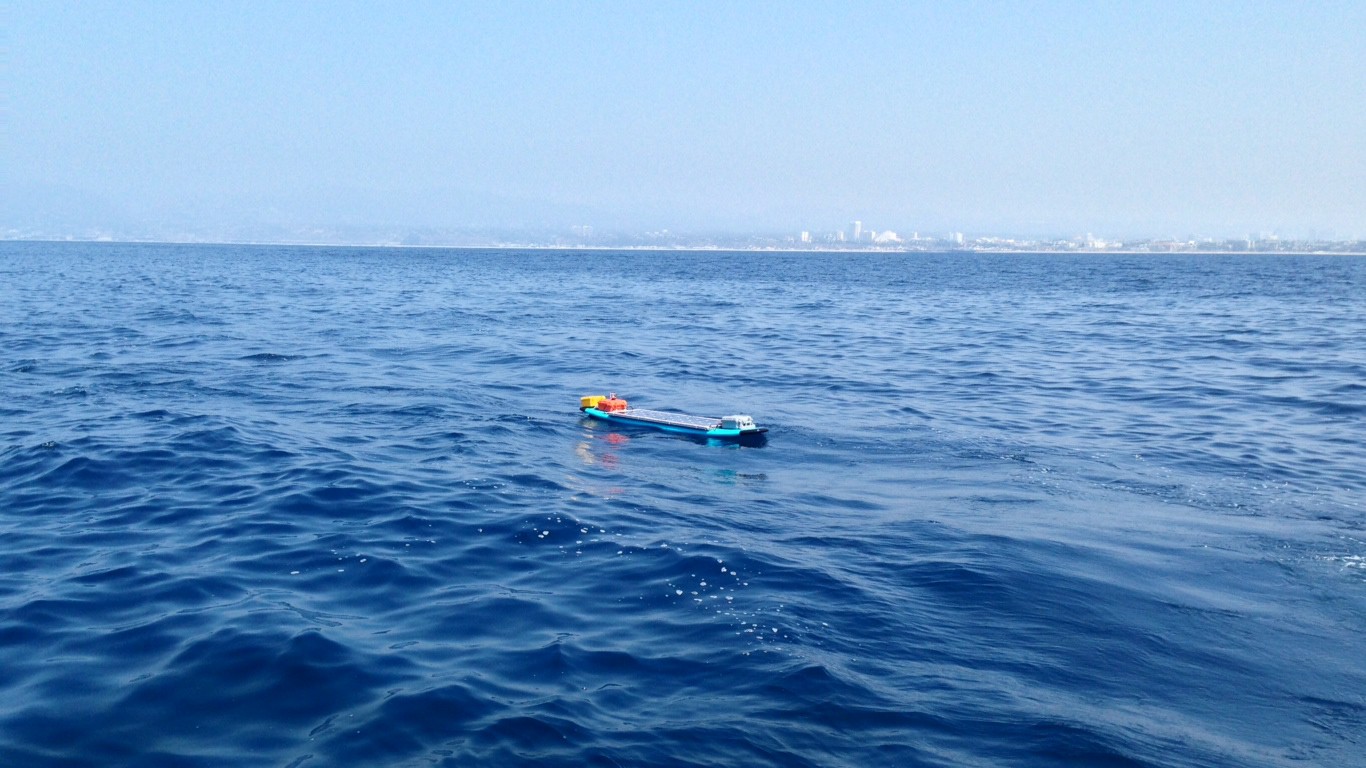 As the sun went down, the power tapered off appropriately and finally shut down around 6pm. The battery kept the electronics going so we had satellite messages through the night. The SolarSurfer drifted pretty far during the night and made a fish-shaped pattern.
The following day, it woke up in the morning and continued on its way without a hitch. We intercepted it in the middle of the day, picked it up, and brought it home. Total distance traveled was about 20 km.
Successful test!
There's an interactive map here:
www.bluerobotics.com/images/maps/SolarSurfer-SMC-GPS.html