Update: All the beta slots are full, thanks for your interest!

The r4.x series of the moteus controller is coming along nicely.  I now have enough boards in house to build a quadruped and am making some development kits for others to experiment with.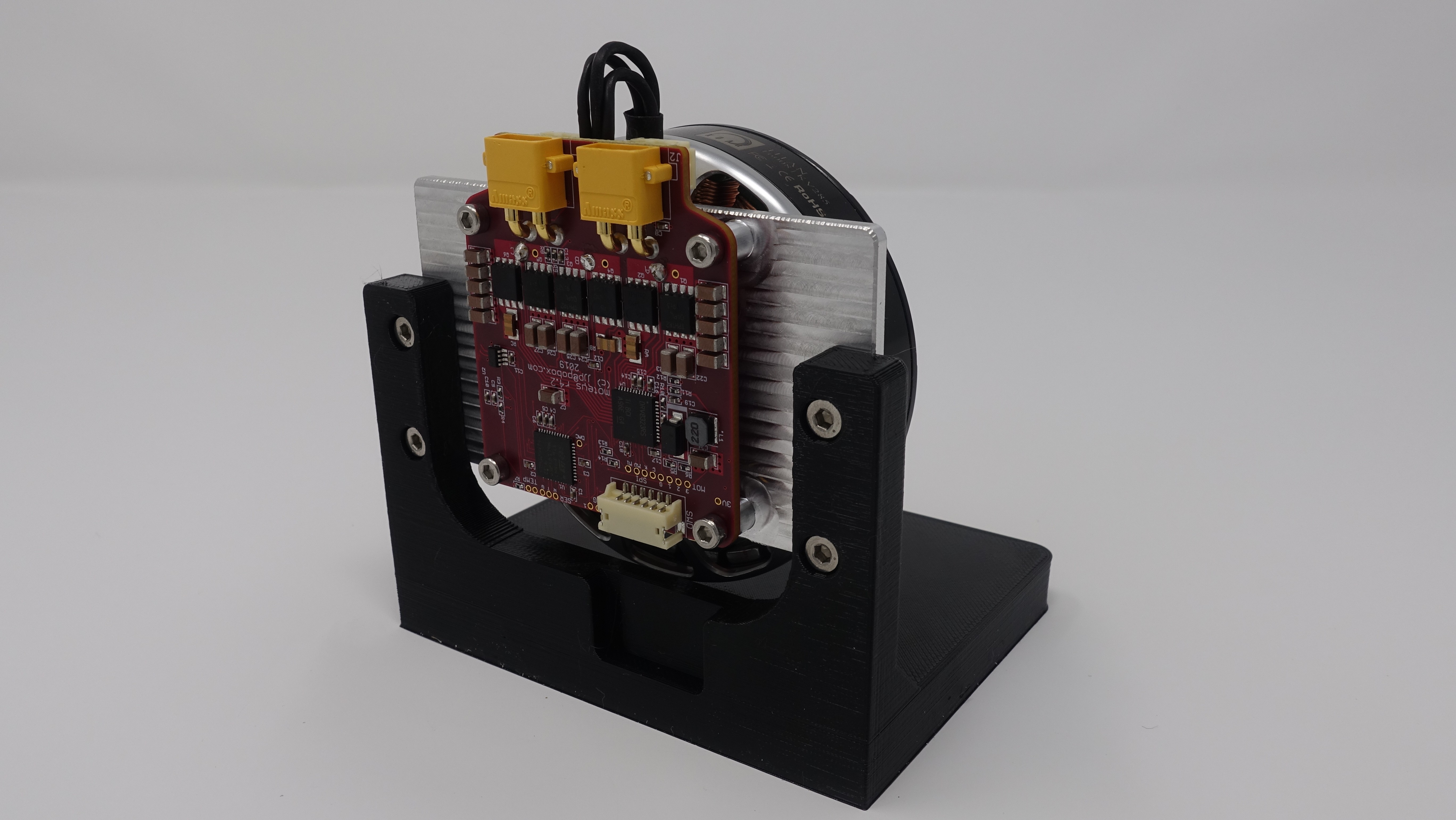 That's a prototype of the development kit, which also comes with a power supply and all the cables and adapters you need.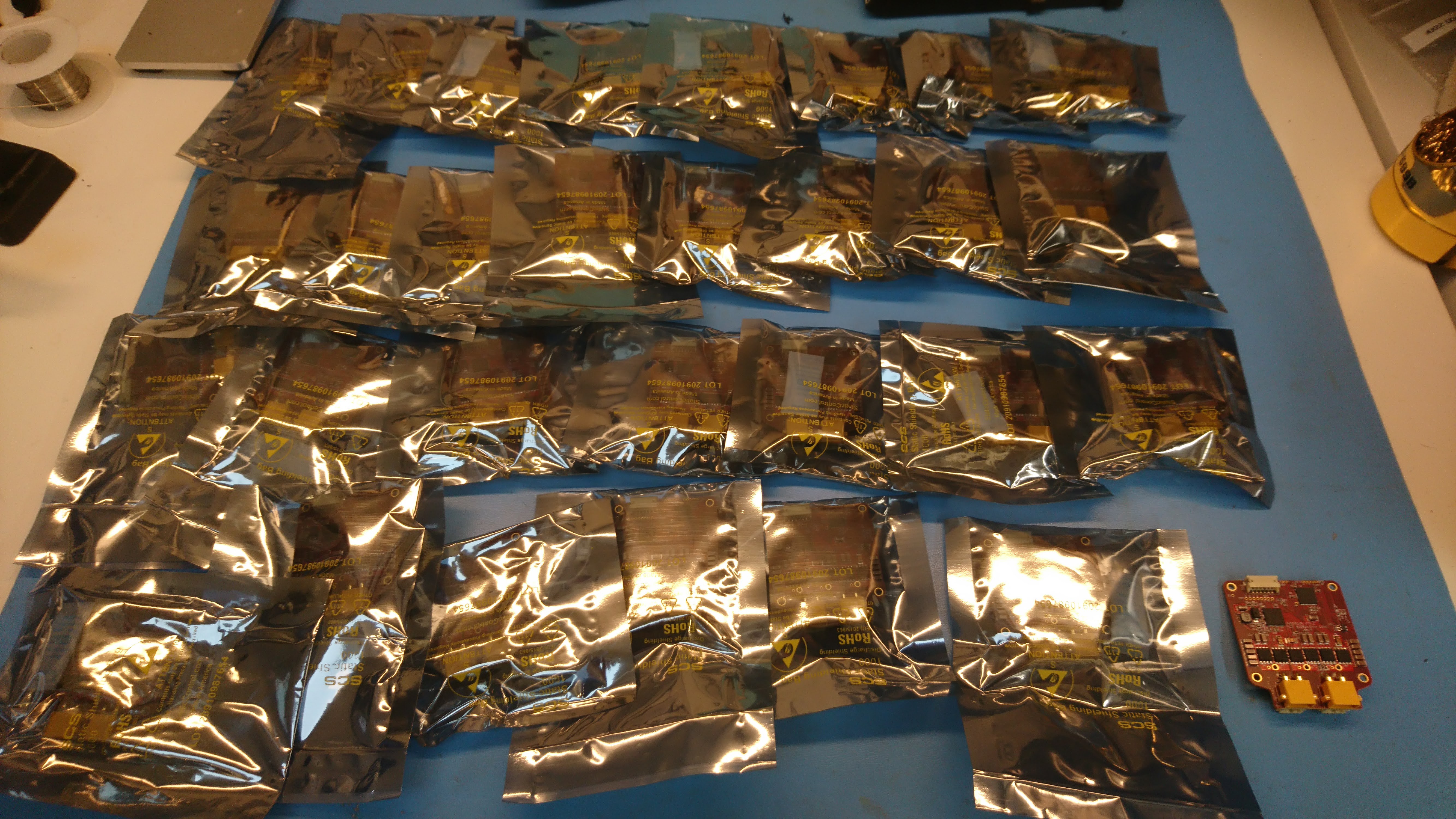 There's a whole bunch of controllers!
And a quick video showing it spinning on the devkit stand.
If you're interested in purchasing a devkit later this month for $199, you can fill out this google form to get a spot in the beta program: https://forms.gle/aevTe66QnPjB8NPC7