I can't yet be certain of it's going up or down at the moment, but we're still breaking new ground at this aprox. 16degC cell temp. range.  I think I'm going to give it another day or so to grow before I shut off the warm water circulation.  The reservoir temp.(measured outside of plastic bucket) is approximately 18degC.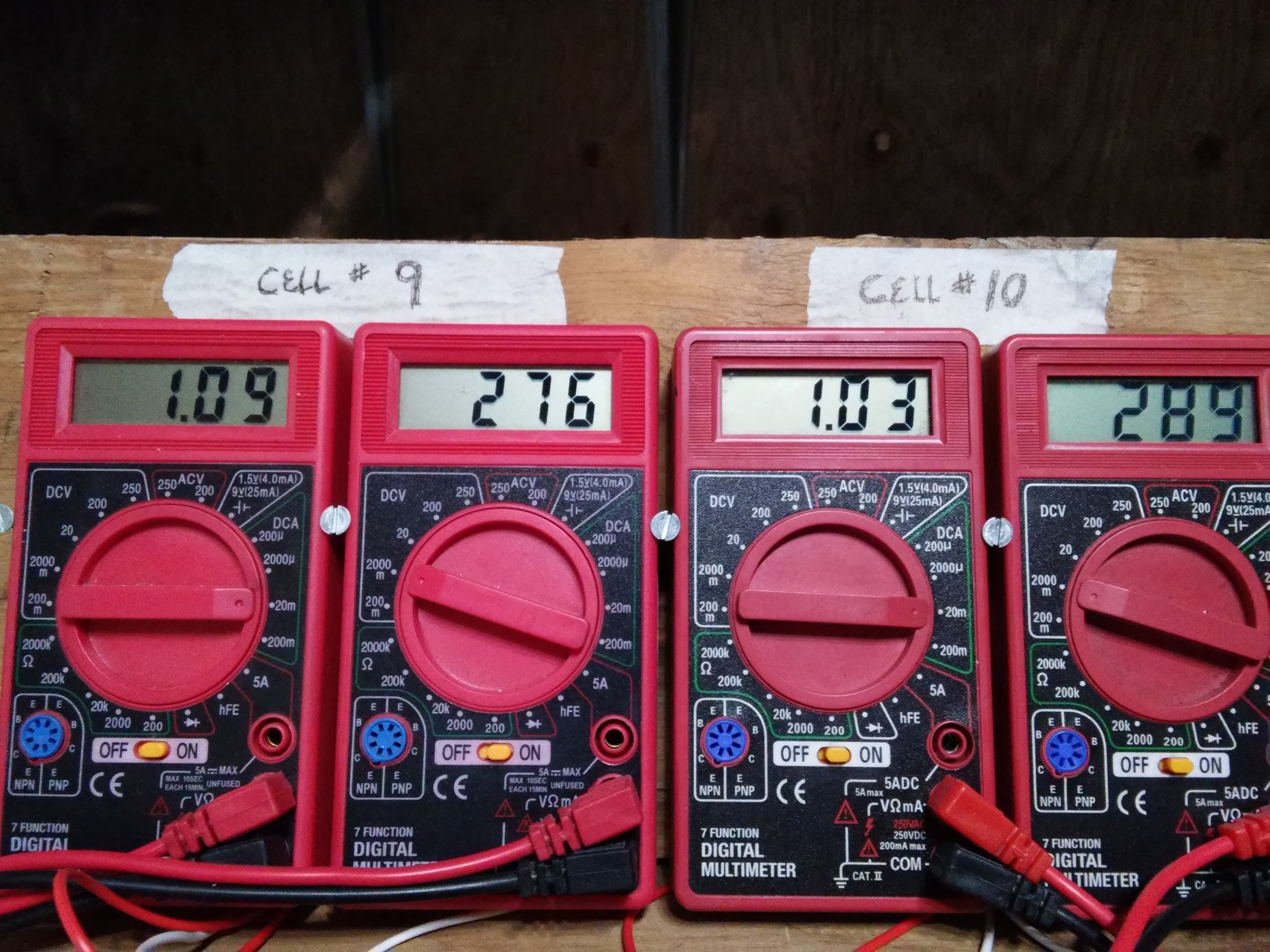 Either way it seems to be stable output and I'm fairly certain it's not done increasing.  I have yet to test the meter leads to see exactly how these two are comparing but I think it's safe to say no.10 is probably going to eclipse no.9.  Concerns of longevity will take some time still.
I'm going to pick up some supplies today and hopefully start on cell no.11.  This one will be a bit more..More.