I started a fresh design with a different idea, a new camera, new models, and new code, which I submitted as an entry for the Toronto ♥️'s Bikes Make-a-Thon.

This version of my dashcam has blind spot detection, similar to what you would see in modern cars.  I'm now using a USB AI accelerated camera from Luxonis mounted to my bicycle seat post, and my smartphone as a display. It's a few hundred lines of Python code that builds on a freely available AI vehicle recognition model from the Intel Open Model Zoo. I've built on the license plate recognition and MJPEG video streaming sample code from Luxonis that was supplied with the OAK-D camera. I tether the laptop (I hit a snag I didn't have time to address with my Pi) to the smartphone using wifi, and I use an iOS app called IPCams to view the video stream.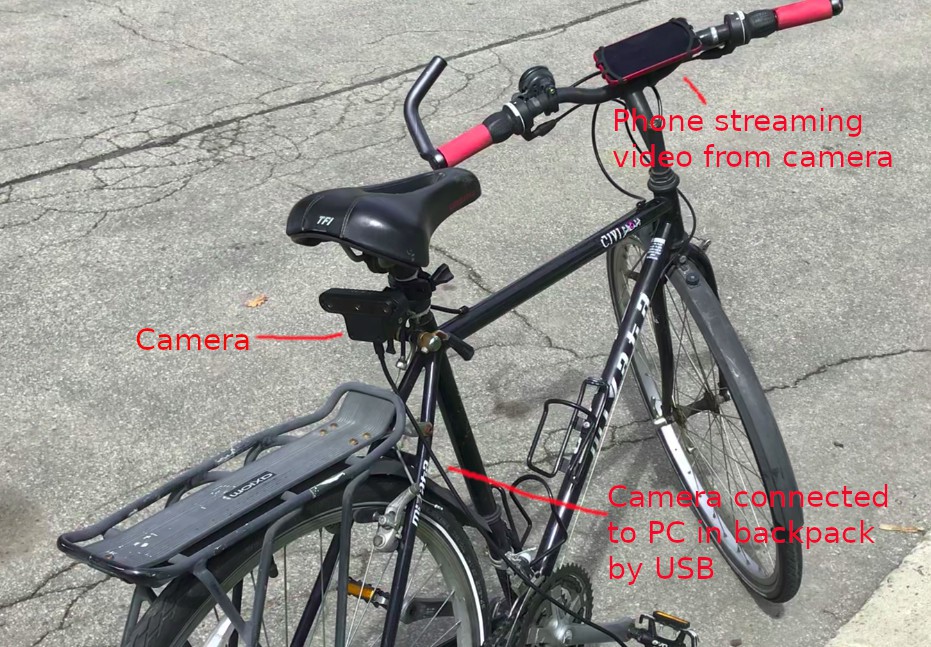 The vehicles are recognized and identified. The video is streamed over wifi to the smartphone. A caution alert is added to the video when a vehicle is detected.
This camera mount worked well for me:
https://www.aliexpress.com/item/32795104954.html

And I used this app to view the MJPEG stream on the phone:
https://apps.apple.com/us/app/ipcams-ip-camera-viewer/id1045600272

And... you can download the source for this iteration here:
https://github.com/raudette/SmartDashcamForBikes