This week has been pretty hectic so this log got delayed a bit longer than it should have. After a few designs and minor changes I've finally settled on the design for the Rev 5 case. As with all the previous cases for this project Rev 5 is designed with 3D printing in mind. I only own a cheap FDM 3D printer which has made case design a challenge due to the difficulty of printing small details. Ultimately having a design that prints well and is strong when produced on an FDM printer has been challenging. Early revisions used screws to hold everything together, but from my experience the threads would become weak over time and the screw holes were a major weak point in the design (and threaded inserts are out as an option due to space). Revision 4.1 uses some galvenized steel wire that I found at the hardware store, over the last 2 months this solution has held up well but its not very pretty. I think I've managed to come up with a design that incorporates the best parts of Rev 4.1 while also improving upon it. Without further delay here's the Revision 5 case next to Rev 4.1: 

Since the battery no longer sits under the PCB the newest design is able to save considerable vertical space while maintaining the same footprint. Rev 5 cuts a whole ~3.5mm off the previous iteration which may seem like small gains but that's nearly a 25% reduction in height.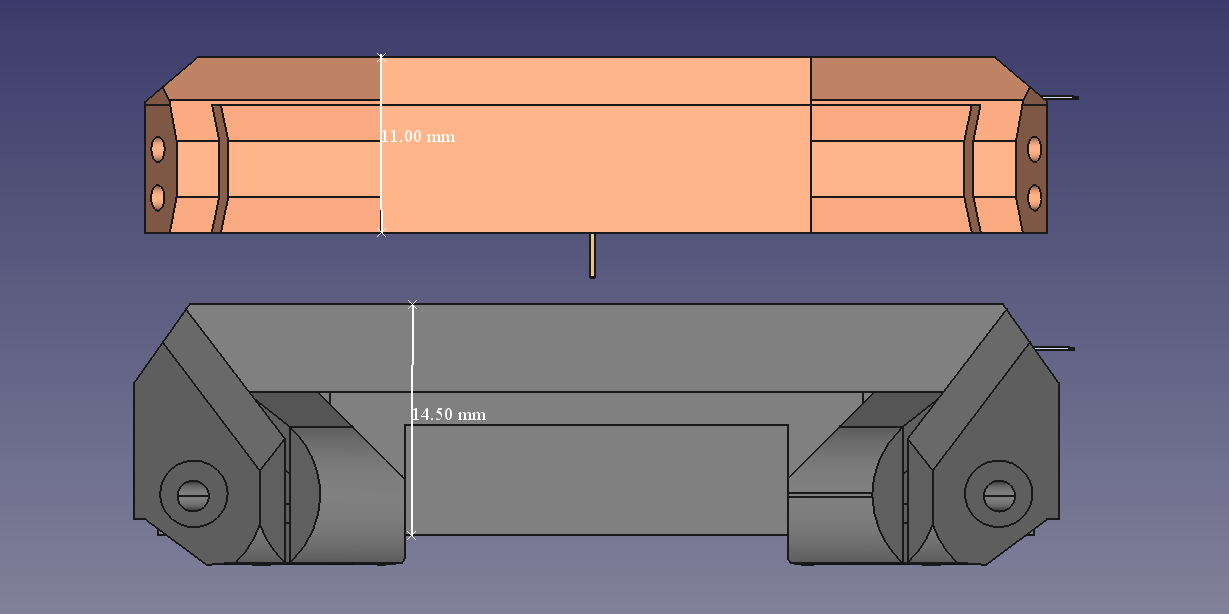 The "wings" that were present on the previous revision were also removed, they were more of a stylistic choice to start with anyway.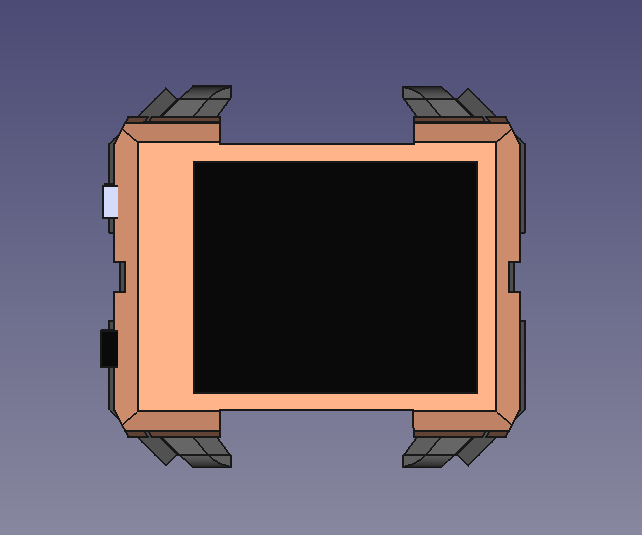 Here's a view inside the case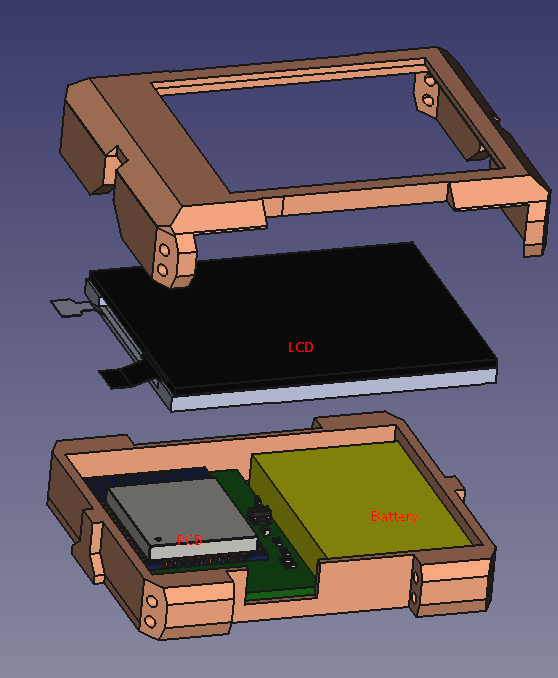 Assembly has changed a bit with this design. The hole pairs on the side are for feeding the wire that holds the strap on. This design can accomidate any strap with an open loop up to 26mm. For anyone curious I'm using 19 gauge Galvanized Steel Wire, I've found this to have a good stiffness for this purpose. 
The bottom hole in the pair is where the wire actually runs and holds the strap on, the top is intended to hold the wire in place by bending it through that hole. When the wire is longer it's easy to pull the wire through both holes, after cutting all the excess the wire holds on well and doesn't stand out as much as Rev 4.1.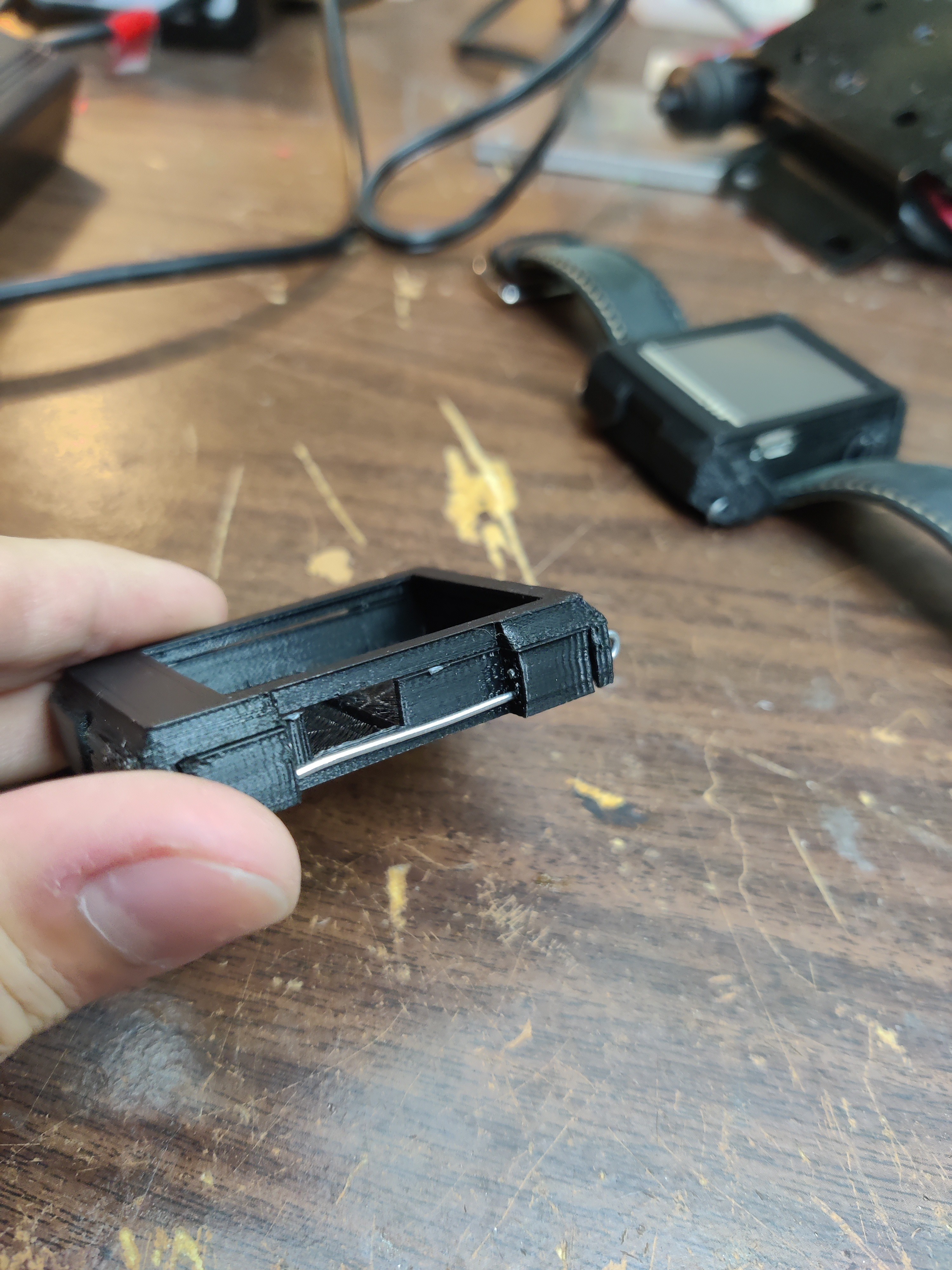 This leaves the bottom entirely wire free!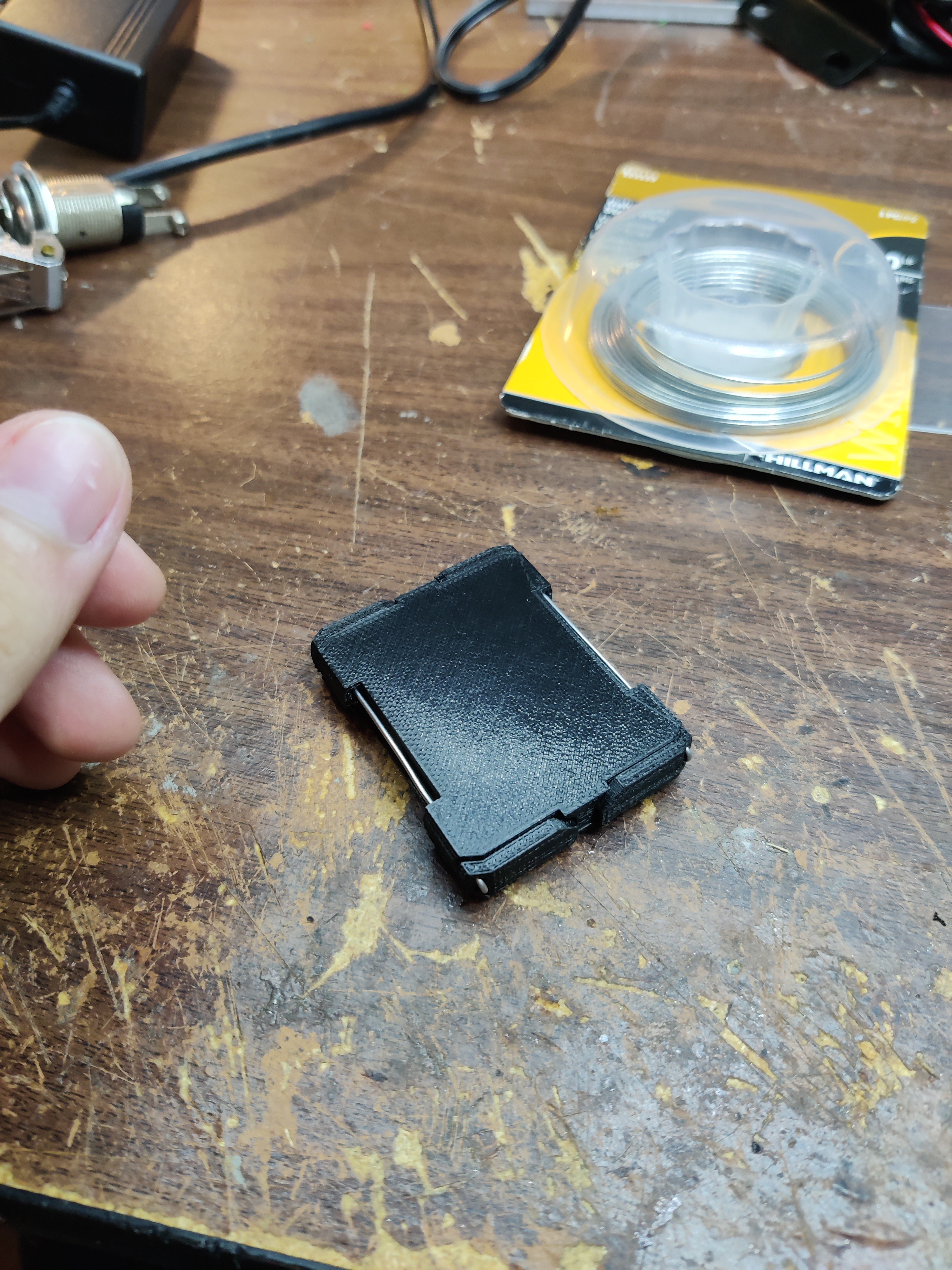 Either way that's everything for the case design. I've ordered all the components and the PCB for Rev 5 so it's back to the waiting game. I also want to say thank you to Arduino "having11" Guy for featuring this project on hackster.io (Article) in its current state, it means a lot to me to see people taking interest in this project.