My contract manufacturer built 200 piece of the M4-Shim, here are some pictures: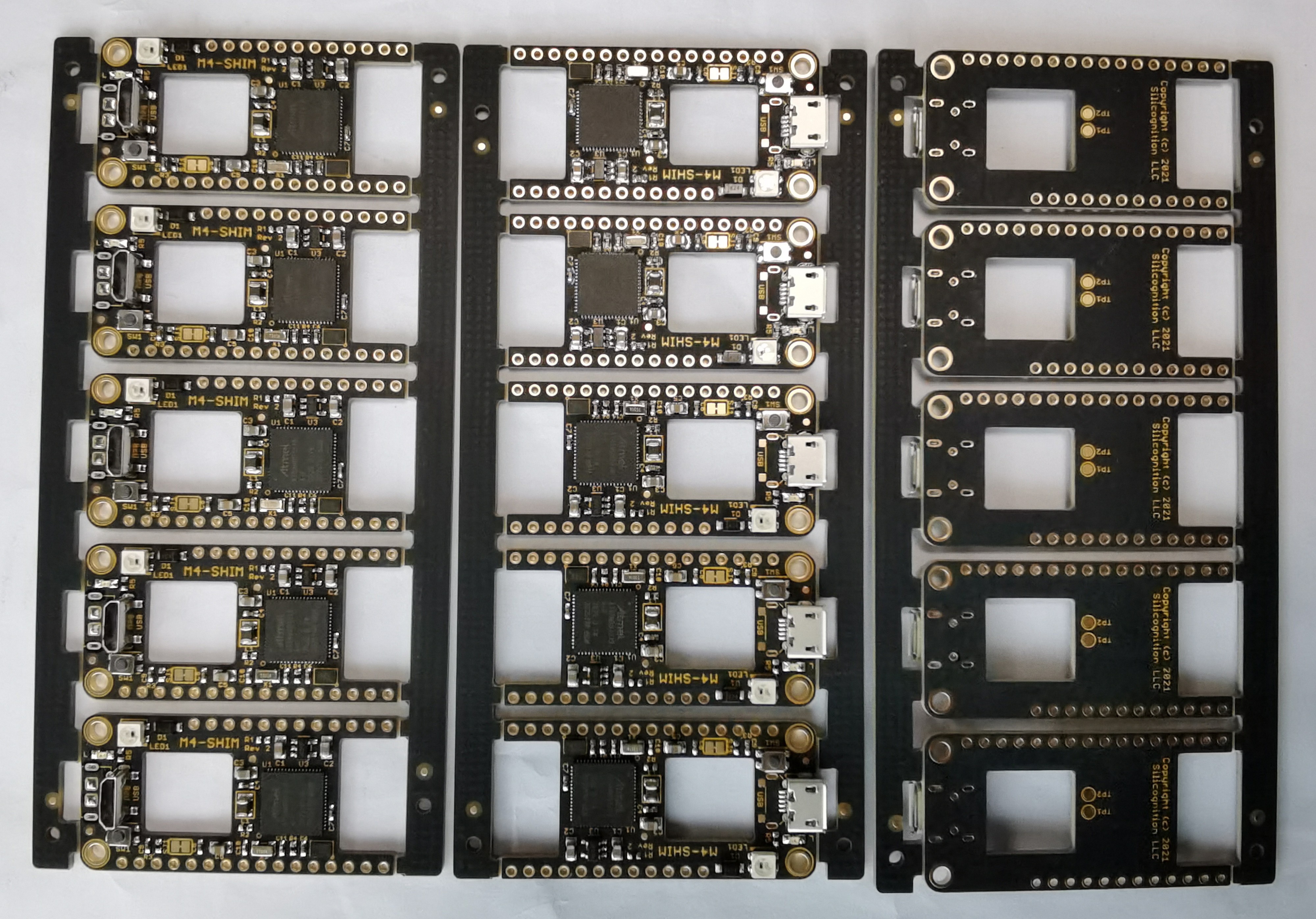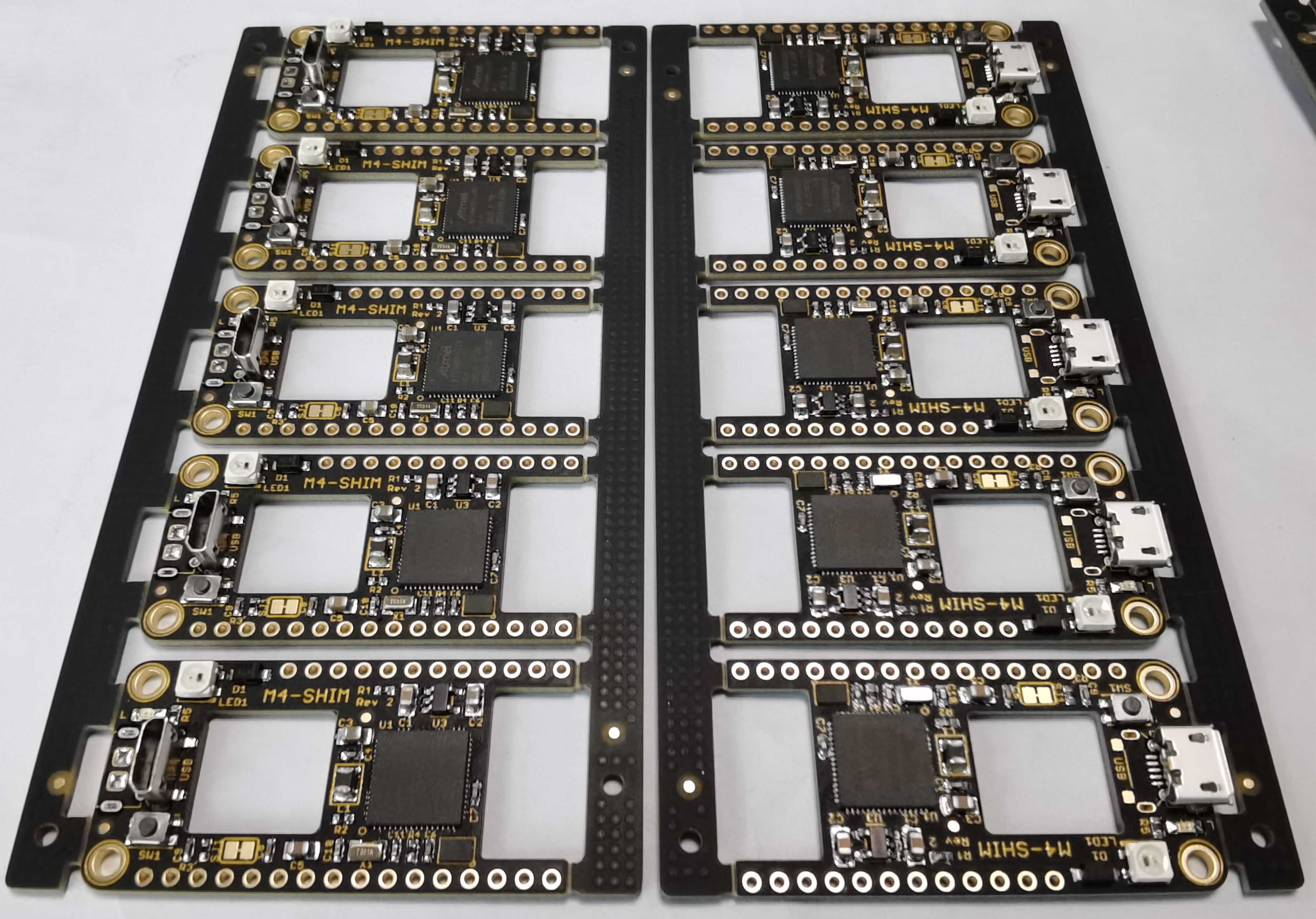 As you can see, I had half of them built with horizontal USB connector, like a normal Feather, and half of them with a vertical USB connector.
The reason for this is that I have some internal uses I'll probably want to use some of these for, that involve having a stack of 3 PCBs: the PoE-FeatherWing on the bottom; a custom, application specific shim with application specific connectors sticking out the back; and the M4-Shim above that.  The "middle shim"'s connectors would likely interfere with the M4-Shim's USB connector if that was also facing back.  So I made the ones with vertical USB to solve that issue.  By my calculation, with the M4-Shim at the top of the stack, the USB should just clear the top of the PoE-FeatherWing's flyback transformer with enough space for the wall of a plastic case.
Next the CM needs to program and test them, but I'm waiting for the official 6.2.0 release of CircuitPython, the first to support the M4-Shim, before I can send them all the binaries.