Layout is currently happening in @Michael Welling repo:
https://github.com/mwelling/Badge-PCB
However, we don't currently have 3D models setup for most parts: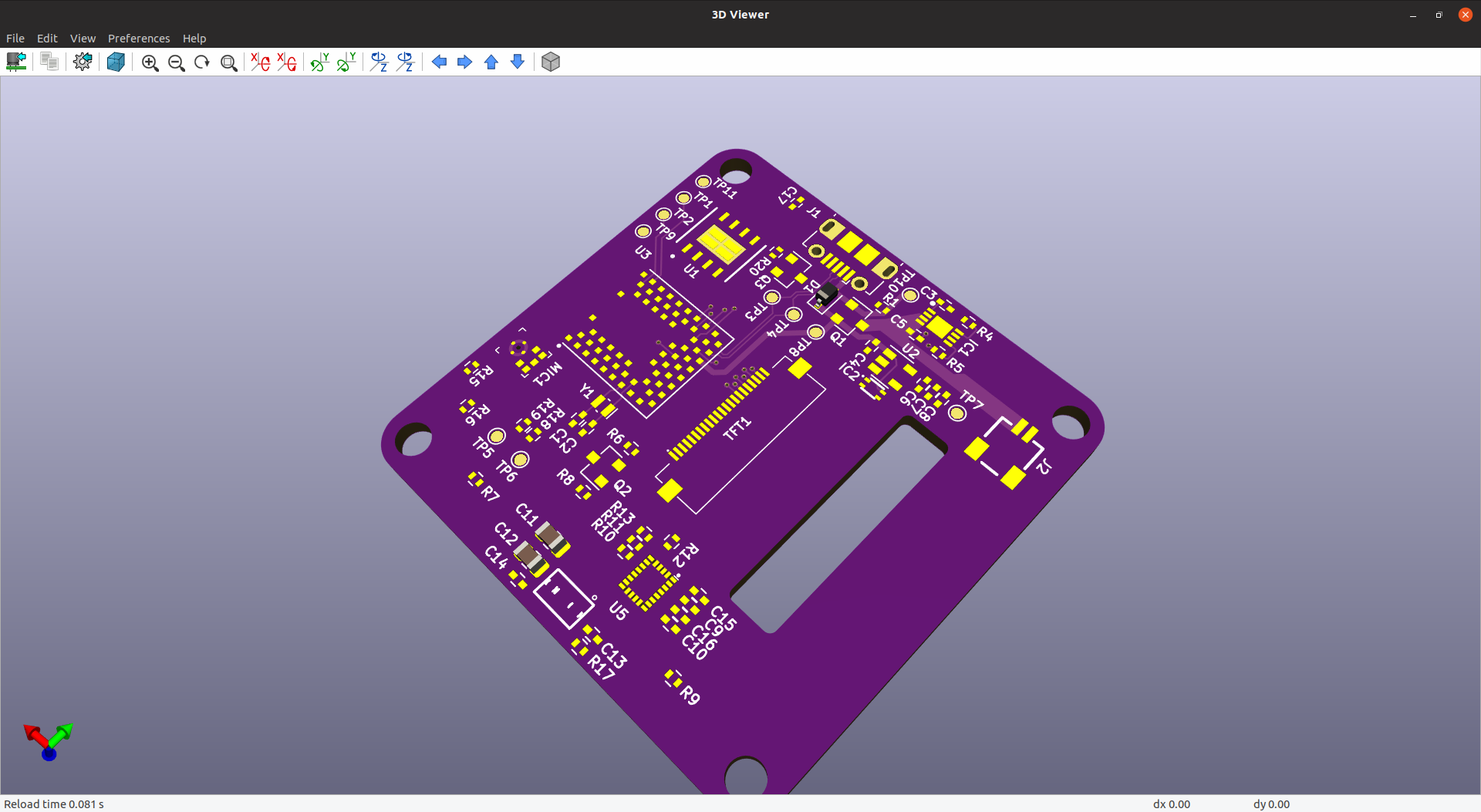 Any advice or help would be appreciated!
This is the BoM;
https://drive.google.com/file/d/18lHeGdCgqArWiu-SZ1YsWTnsnJjhUgXG/view?usp=sharing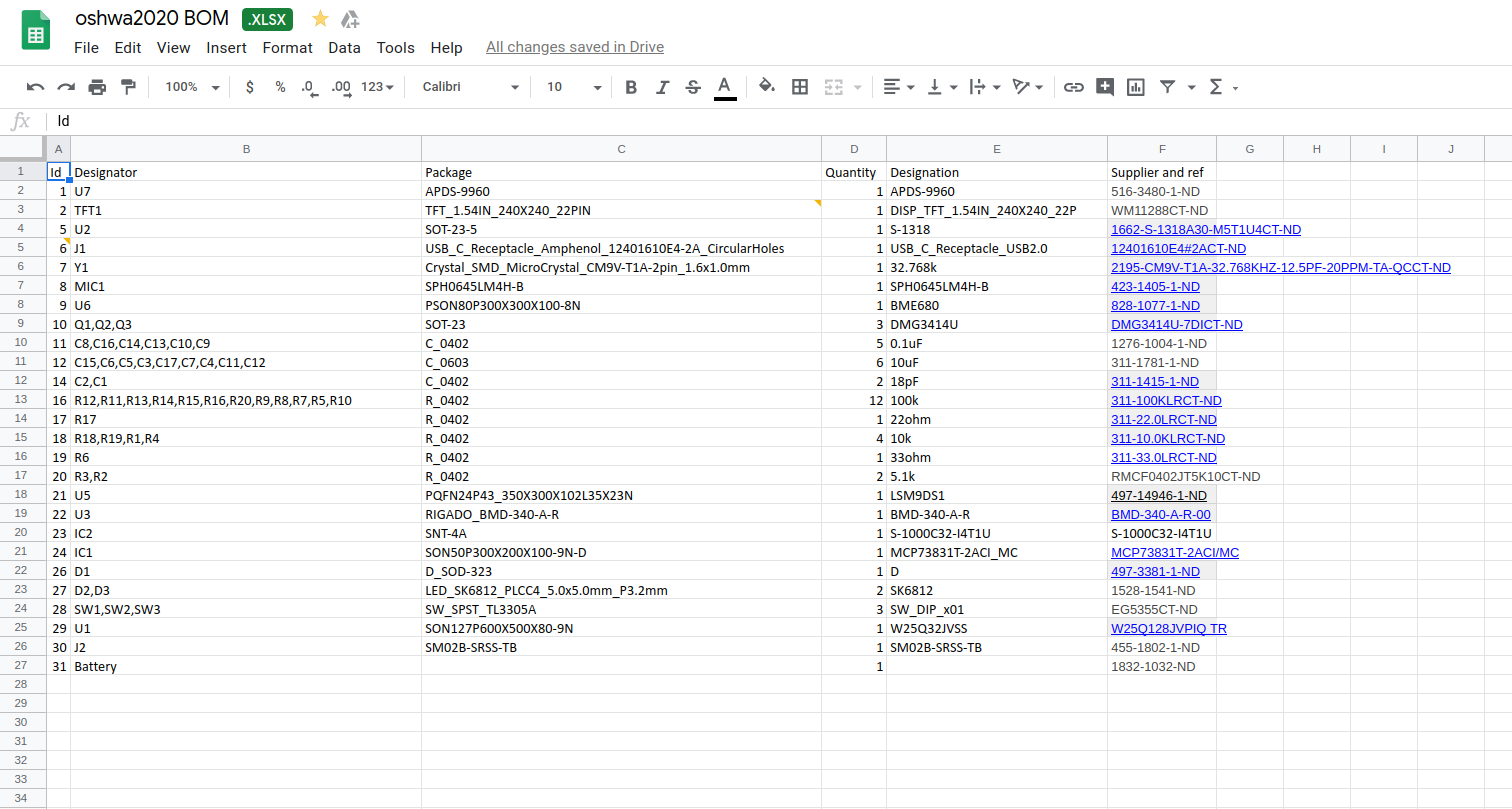 Our tact switch in the BoM is E-Switch TL3305CF260QG (Digi-Key EG5355CT-ND).
https://www.digikey.de/products/en?keywords=EG5355CT-ND
This is the footprint being used in KiCad: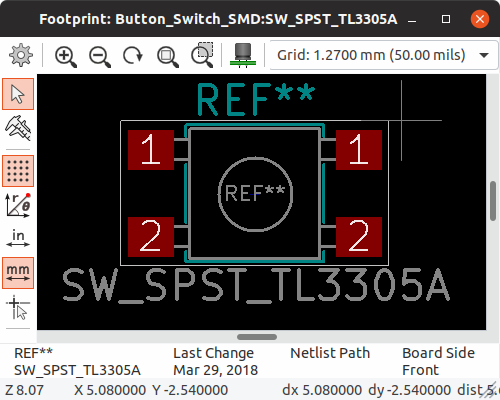 But the 3D model is: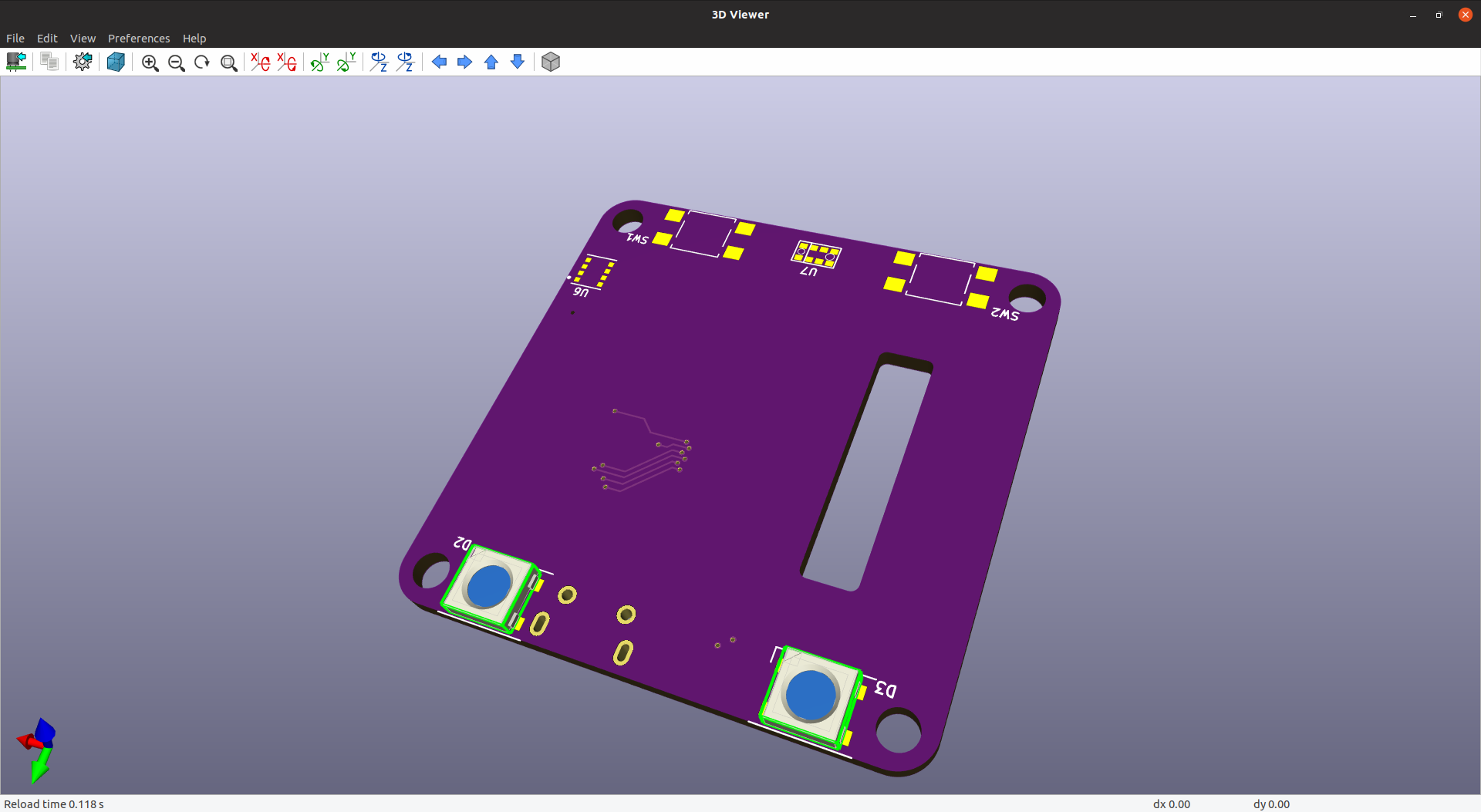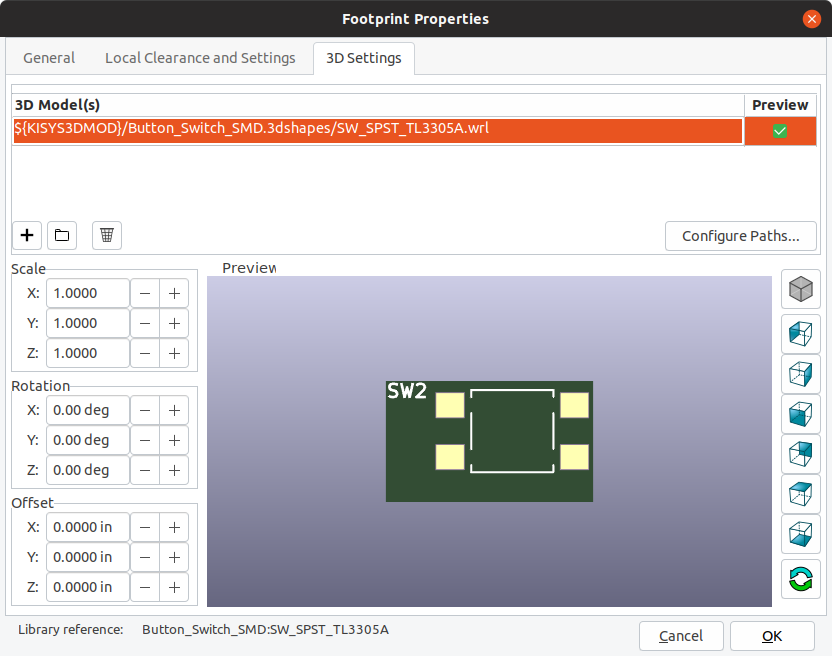 but doesn't have same apperance as: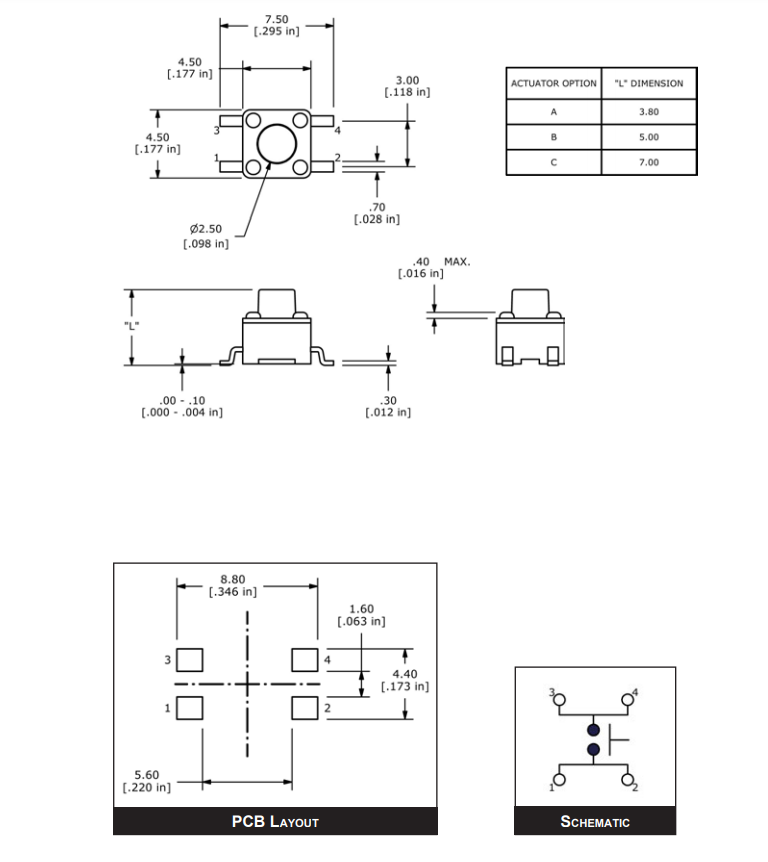 DigiKey does give a STEP file: http://stp-3d-models.e-switch.com/stp3dmodels/TL3305CFxxxxG.stp

@Andrew Sowa @Anool Mahidharia any advice on using the STEP file in KiCad?