WS2812 LEDs are wired for every stage first. During the printing process, a color change at 5 mm halts the printer and the LEDs can be putted inside the holes of the print. also the cables were placed in the channels. 
The following picture shows the cabling from a test piece, I did during concept development:
After putting the LEDs inside and changing the filament, the LEDs are "overprinted":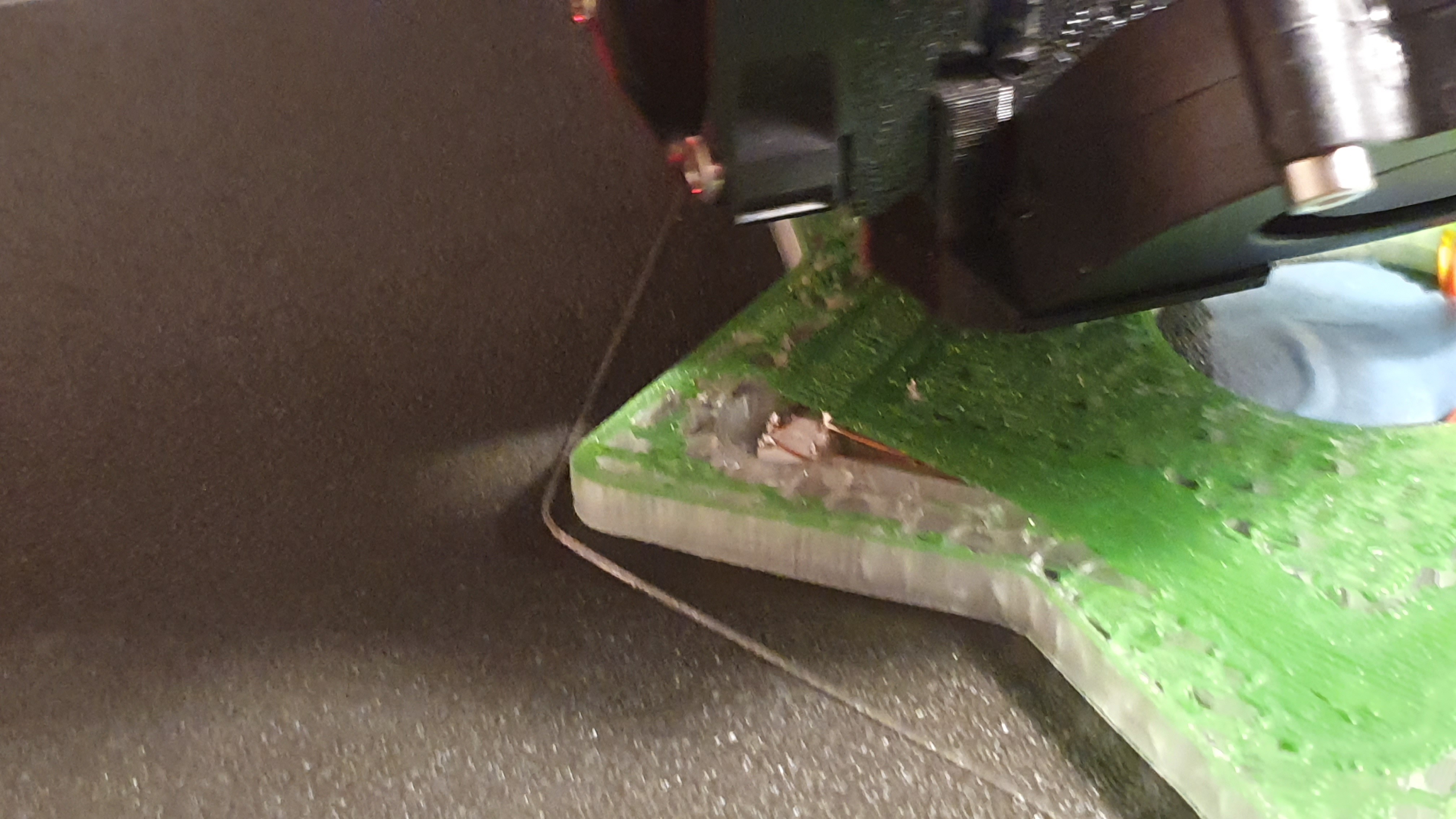 This procedure is done for all four stages.