So to start i have received the base plate and cut the side plates on a plasma cutter that i could use for free. 
and here is the base plate for the design. It's a 19x270mm T-slot aluminium extrusion. Usually pretty expensive stuff this, but a friend did me a favor and got it for free for me.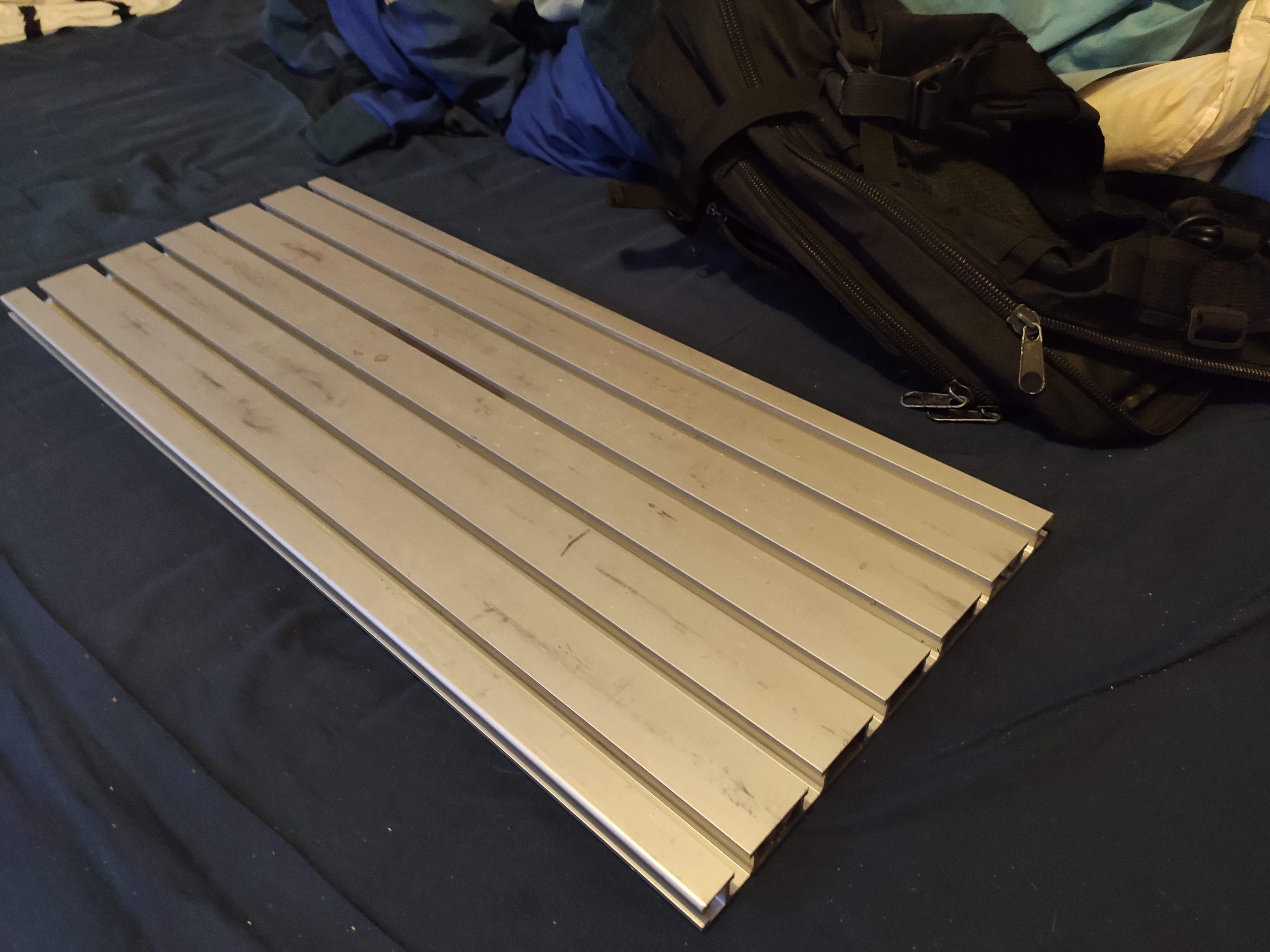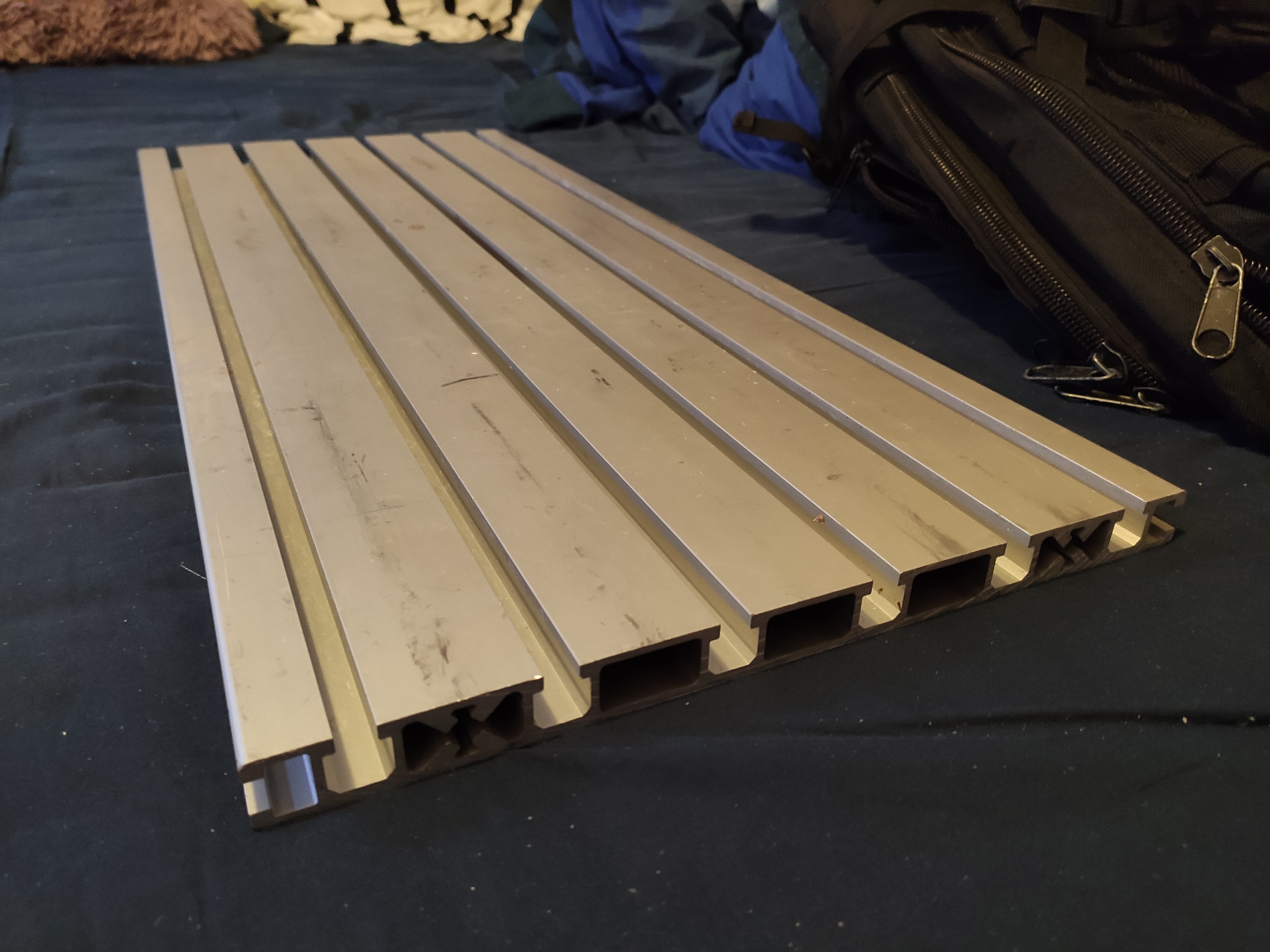 further, on black friday i ordered as much parts as i could affort at that time to save as much money on this project as i could. The parts were going to be ordered anyway, so why not with 50% off. 
these include:
two MGN12 500mm rails
two MGN9 300mm rails
two TR6x6 500mm leadscrews 
various t-slot nuts and bolts
The design is currently being finalized with pretty much only some tweaks left. I will upload more pictures and renders in the coming few days.