The first half of the prototype is quite ready, and the other half is almost there!
Here's a look at the guts: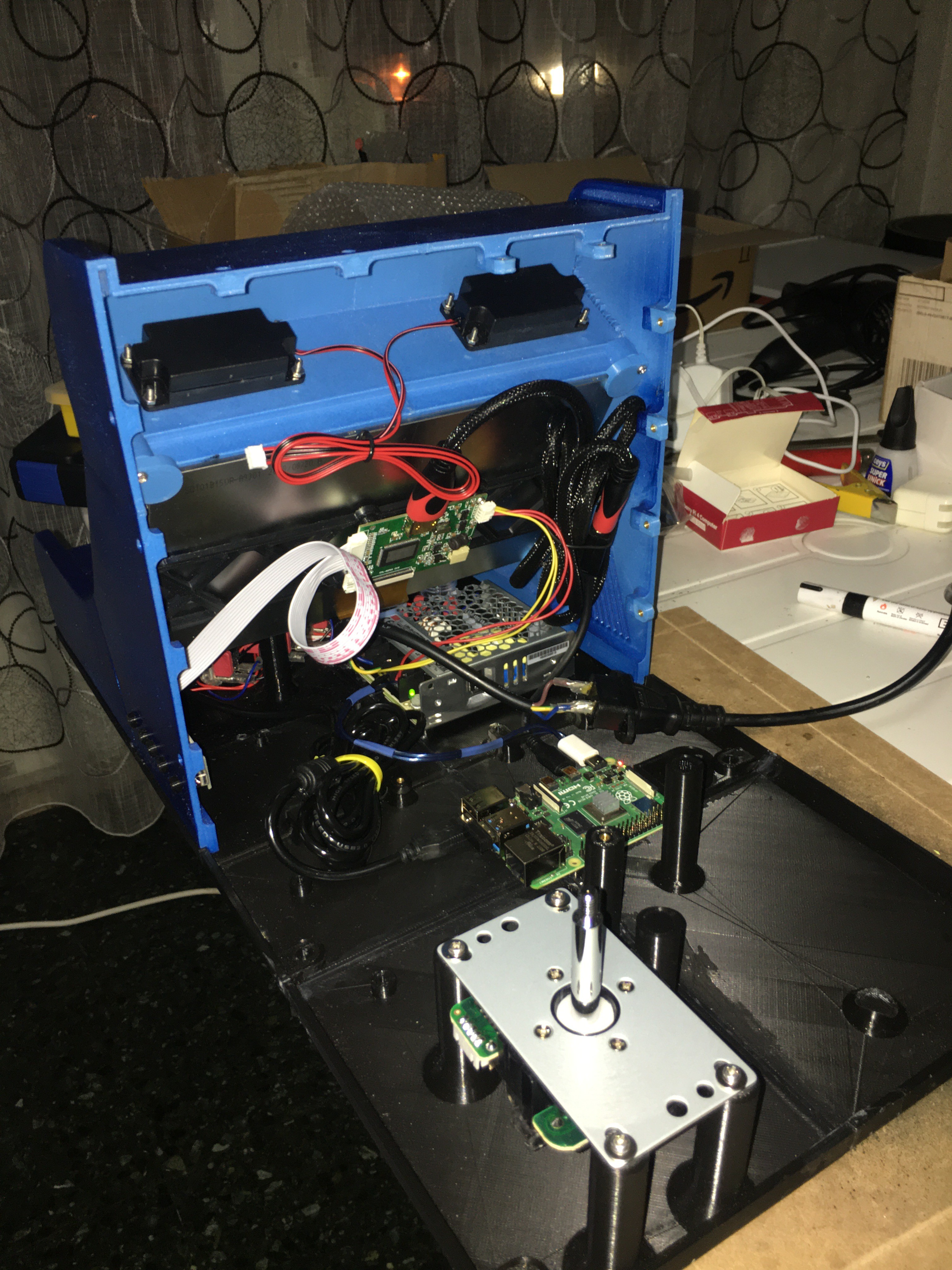 There are some details that need to be solved yet:
Sound amplifier yet to arrive.
Foam sound insulation.
Short HDMI cable yet to arrive, it makes no sense to have two 3 meter HDMI cables inside!
Power distribution connectors to easily plug and unplug everything, instead of having to screw it all to the two terminals of the power brick.
A little cable management.
Soldering the cables for the joystick buttons and lights, as they prove to be quite unstable.
Both sides will be put together soon and the first working prototype of the Dualcade will be alive!